Bandung in Indonesia maybe a famous haunt for locals, with it's cooler temperatures and outlet stores cutting imported goods' price in half. It's proximity to the capital city of Jakarta makes it easily accessible. But unknown to outsiders, Bandung has a collection of unique and amazing hotels just waiting for you to discover.
1. Camp in style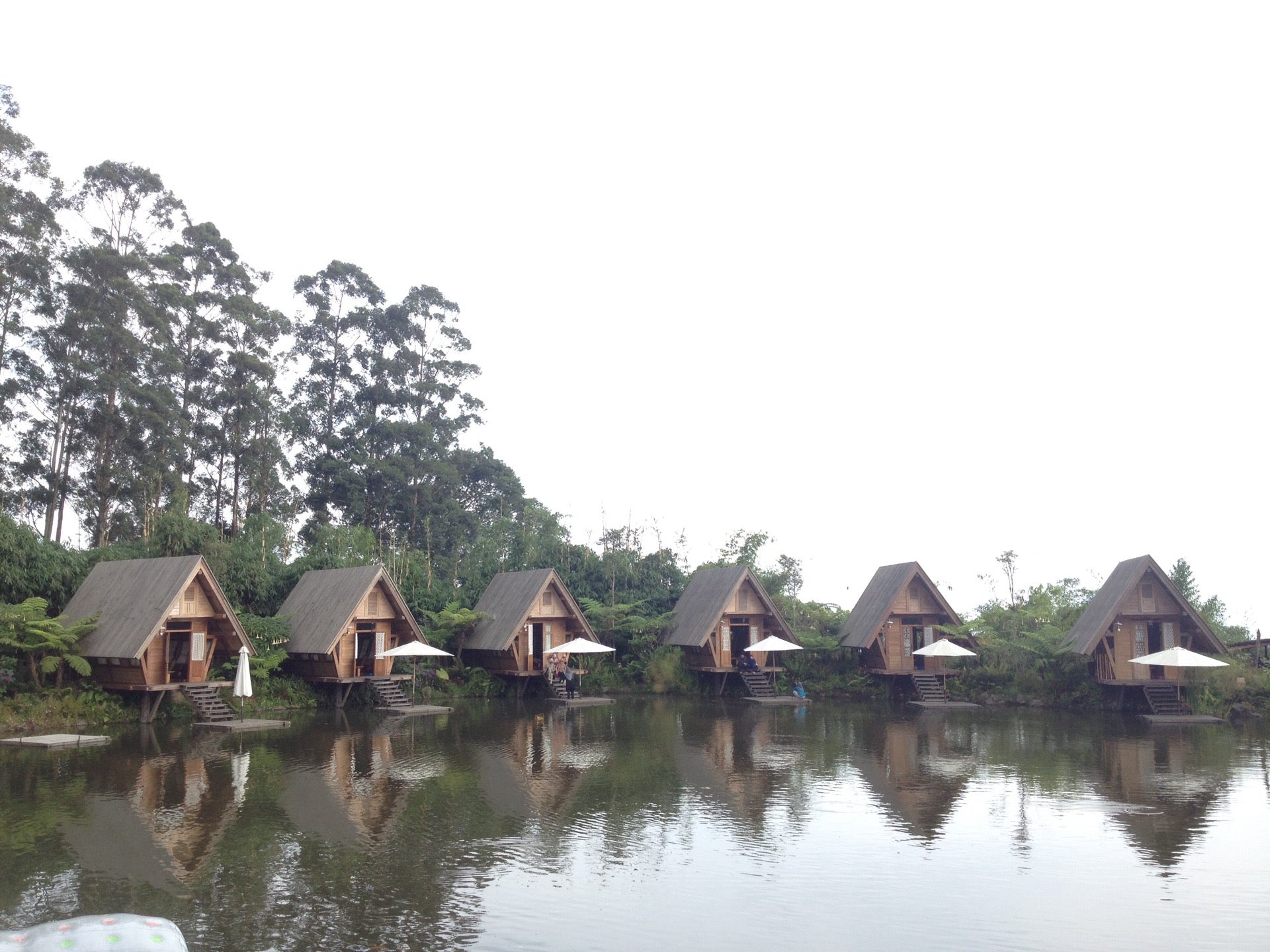 dusun bambu Family Leisure Park, Foursquare.com
Have you ever considered camping for a weekend getaway but never got the chance to because of the difficulties that camping comes with? No wifi, no proper toilets, no gourmet cooked meals. But what if you can stay in a tent and have all the basic necessities in life along with it? Check out the camping site in Dusun Bambu, here in Bandung, where you can enjoy the best of both worlds.
Name:

dusun bambu Family Leisure Park

Address:

Jl. Kolonel Masturi KM. 11 (Cijanggel, Kertawangi), Bandung, West Java, Indonesia

TEL:

+62 22 82782020

HP:
2. Feels like the renaissance period
The last thing you'd think of when you go to this place is that you're in Indonesia. If it weren't for the locals frolicking around the area, you would definitely feel like you're in the renaissance period in Florence, Italy. But no. You're in GH Universal Hotel in Bandung.
Name:

Green Hill Universal Hotel

Address:

Jalan Dr. Setiabudi No. 376, Bandung, West Java 40143, Indonesia

TEL:

+62 22 2010388

HP:
3. A manmade river in the middle of the resort
Imagine a series of Indonesian huts built on a man-made lake. Now place a small boat on the lake, as this is the only way you're able to go to your hut. And then imagine this place has a huge water park complete with slides and an outdoor extreme sports area.

Imagine no more as this is the Danau Darize resort in Bandung. Some of the more expensive huts even have their own Jacuzzi.
Name:

dANAU DARIZA RESORT-HOTEL

Address:

Jl cipanas raya (Cipanas), Garut, West Java, Indonesia

HP:
4. Into the woods
If you want an Asian version of a safari surrounded by woods, then you need to visit Grafika Cikole. You will be lodged in huts in the middle of the woods with a clearing where you can see and feed deers.
Name:

Grafika Cikole Camp Area

Address:

Jl.Raya Tangkuban Perahu, Bandung, West Java, Indonesia

HP:
5. Be one with the rice fields
Adarapura Resort & Spa in Jadul Village is a site to behold. From the stunning lush greenery to it's open air bathroom with a huge black tiled tub - everything is perfect. You will also feel the romance vibes with a four poster bed surrounded by canopies. Moving from your villa to the other parts of the resort requires that you tread on wooden floating bridges surrounded by lily ponds. Certainly magical, isn't it?
Name:

Jadul Village Resort Hotel Spa & Restaurant

Address:

Terusan Sersan Bajuri 45 Cihideung, Bandung, West Java, Indonesia

HP:
Conclusion
If you're ever headed to Jakarta in Indonesia, do try to stay at least one day in Bandung. It will only take you at least three hours to go there, and the train ride is picturesque and won't make you bored.