Bandos Island Resort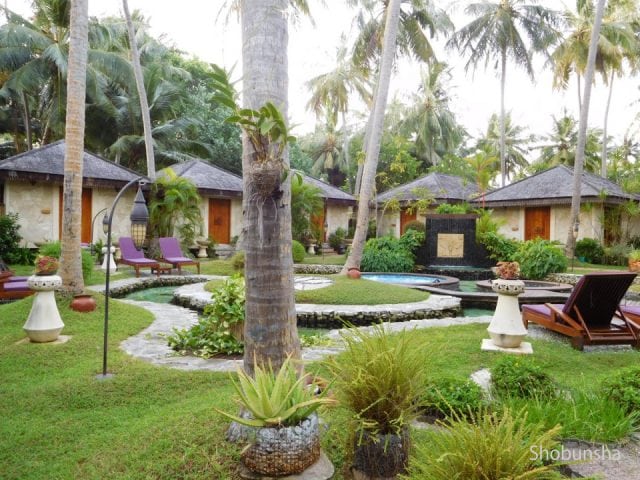 Room Type : Deluxe Room
Stay Nights : 4 nights 5 days
Stay Num : 2
---
When I was looking for a resort where the reputation was good in the Maldives and could stay cheaply, Bandos went up as a candidate. As a result of searching for hotels, I heard that the bands have snorkeling spots, the island is wide, and there are other information that there are various other facilities, so I decided to stay here. 【Official site】 Bandos Island Resort Maldives Recommended Hotels 17 Selection here »
Bandos Island Resort exterior · entrance · reception
The entrance (the road from the boat descending to the front) was the sea down, and there was also fish there, so I did not get tired.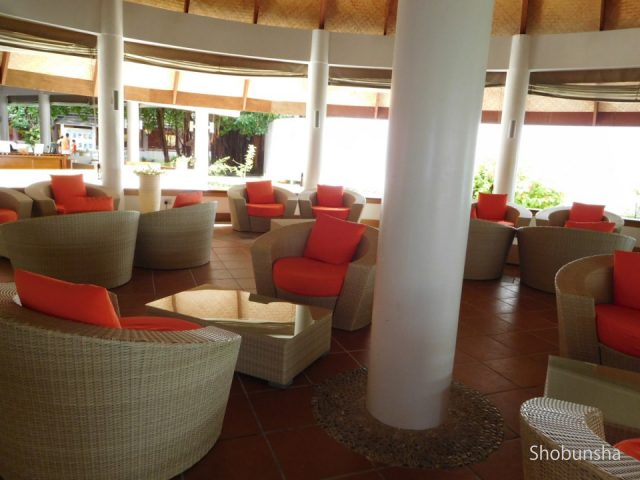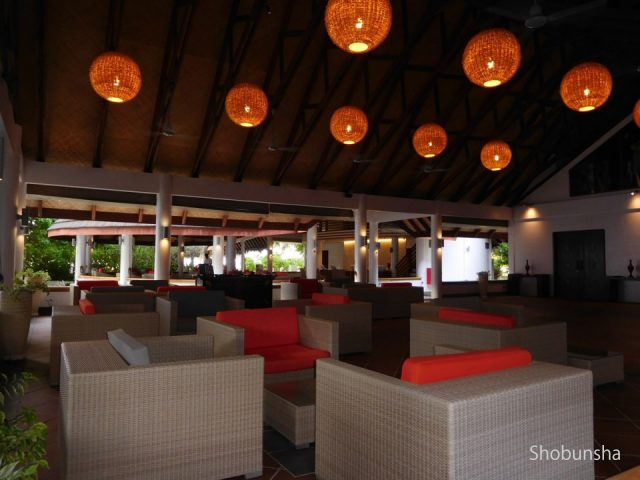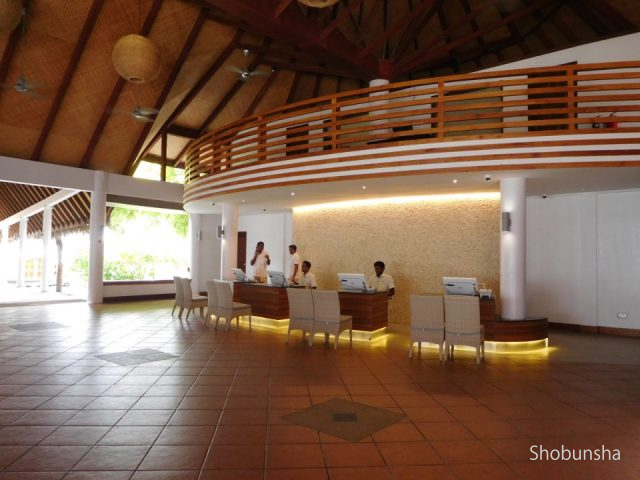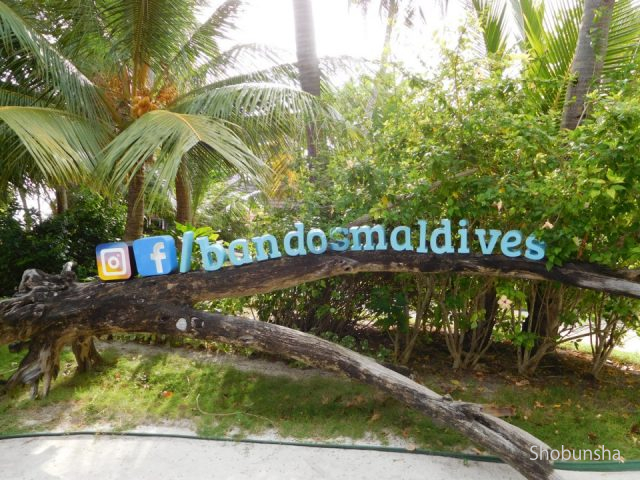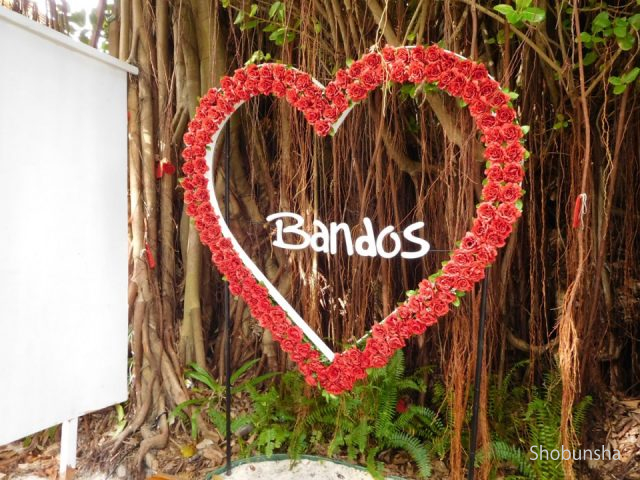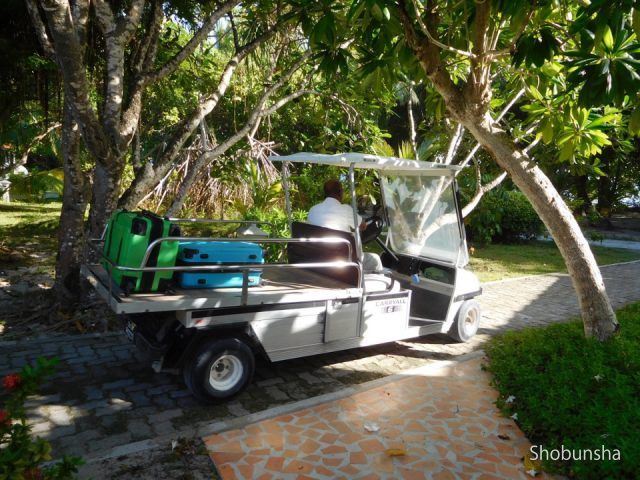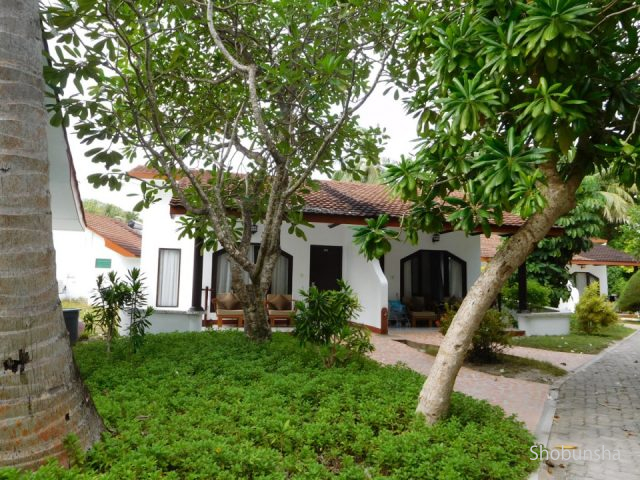 Room in the Bandos Island Resort Deluxe Room?
Anyway it was spacious and comfortable. Because the living room and the bedroom are separate, we were able to spend very relaxedly as they were too large for two people. The effectiveness of the cooler was good, and it was good that the room became cool immediately. After cleaning, we set the air conditioner at 22 ° C every time, and it was able to cool immediately after walking back in the hot weather.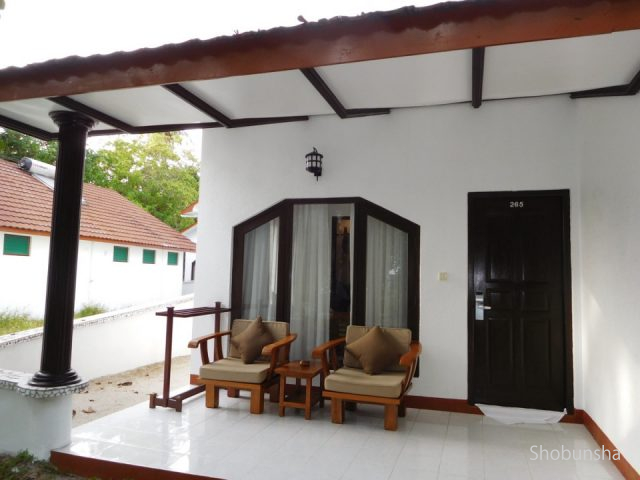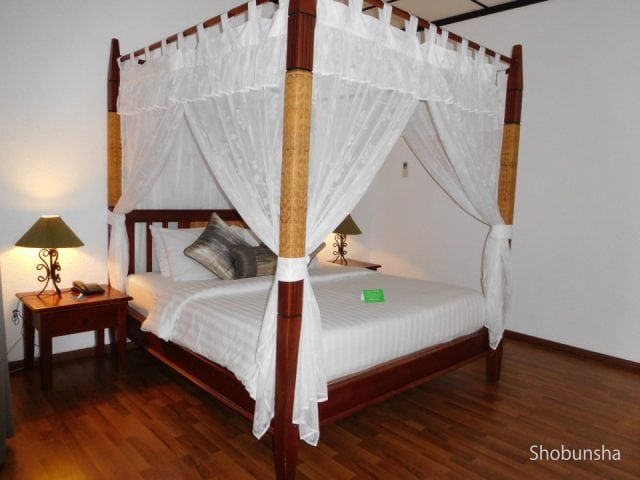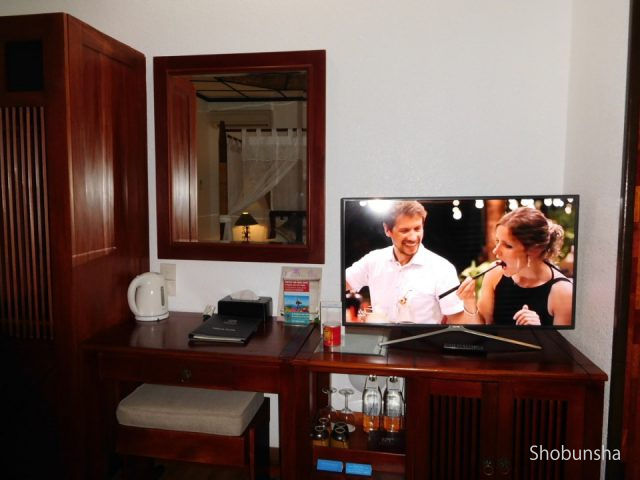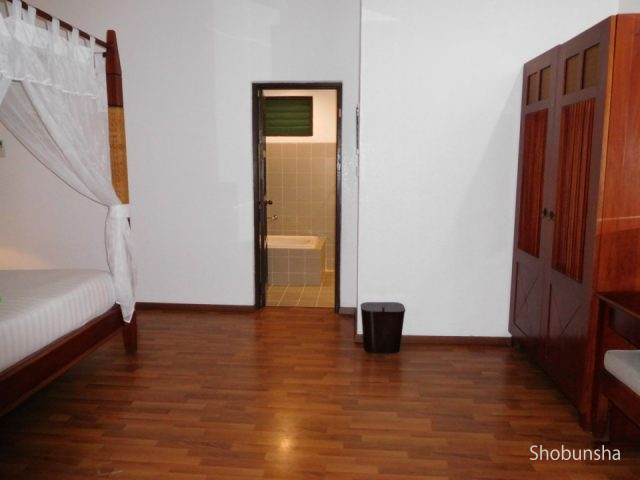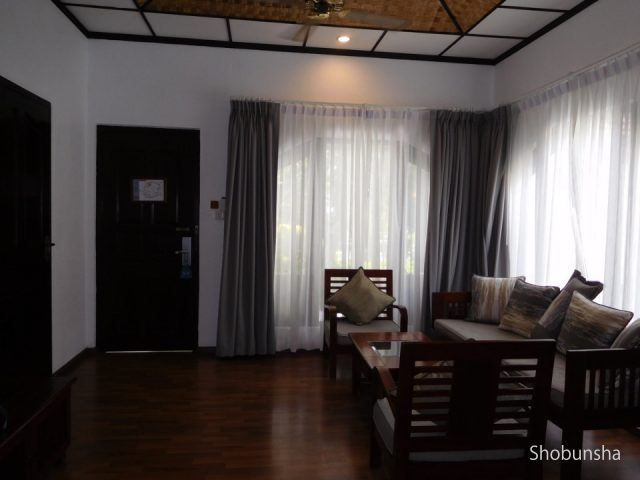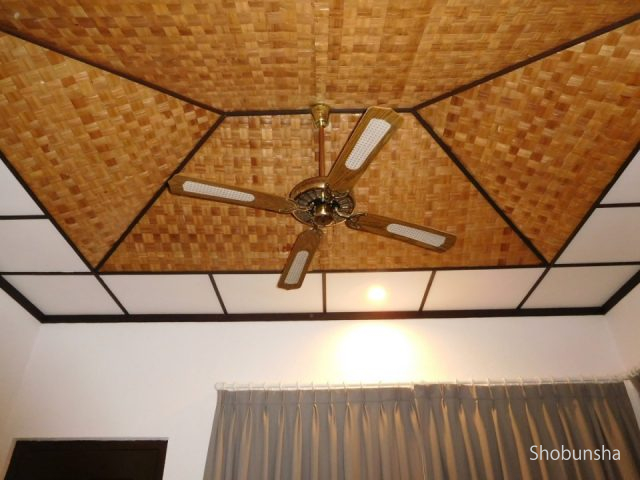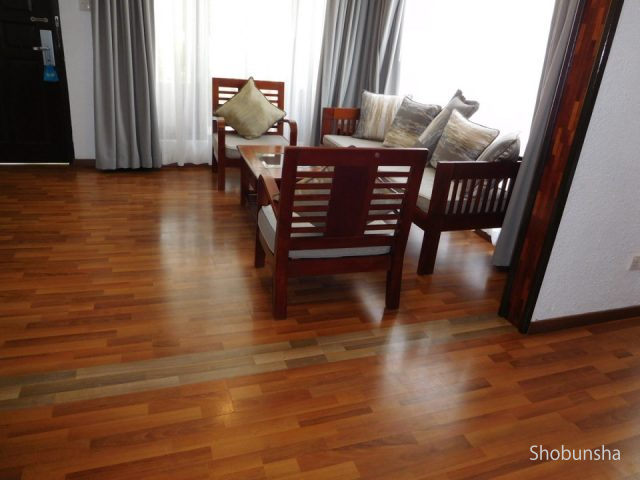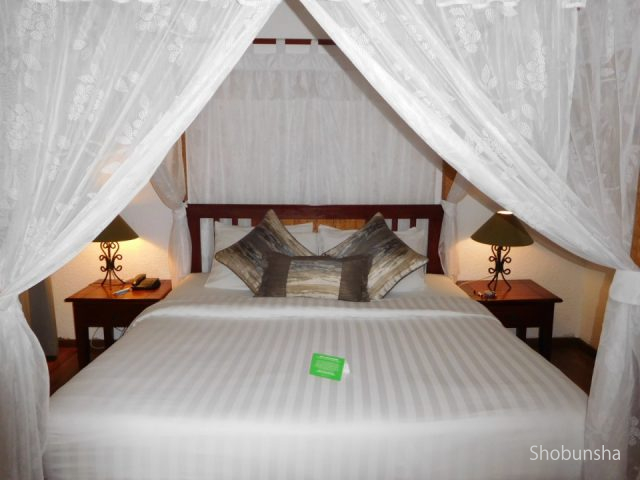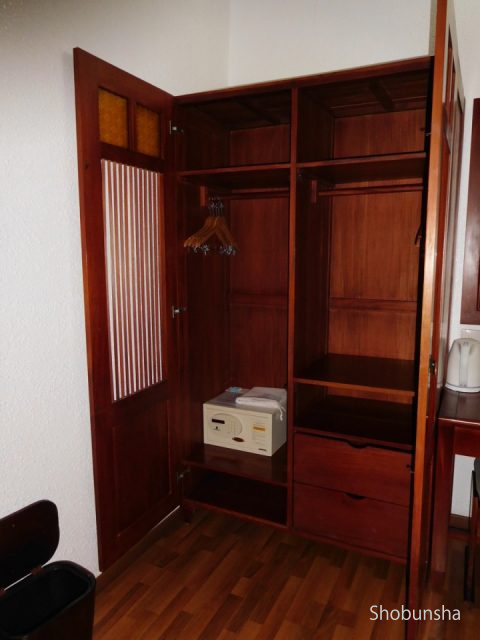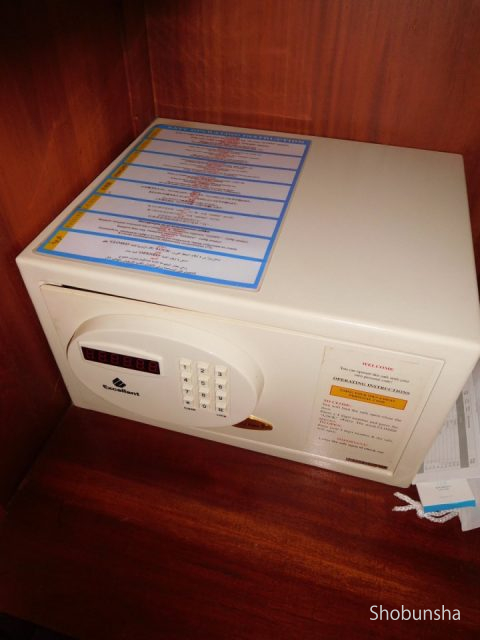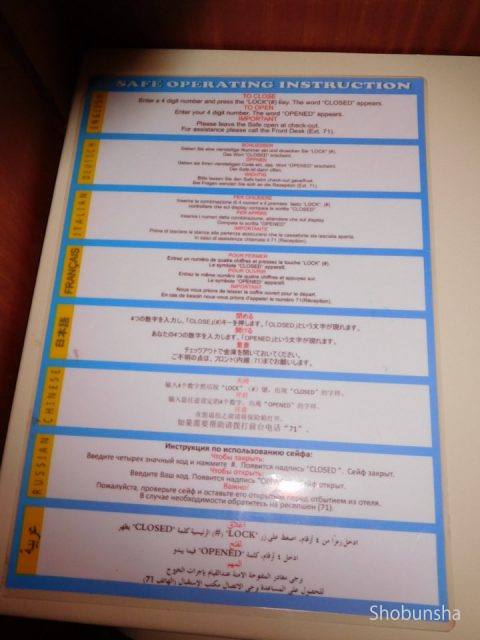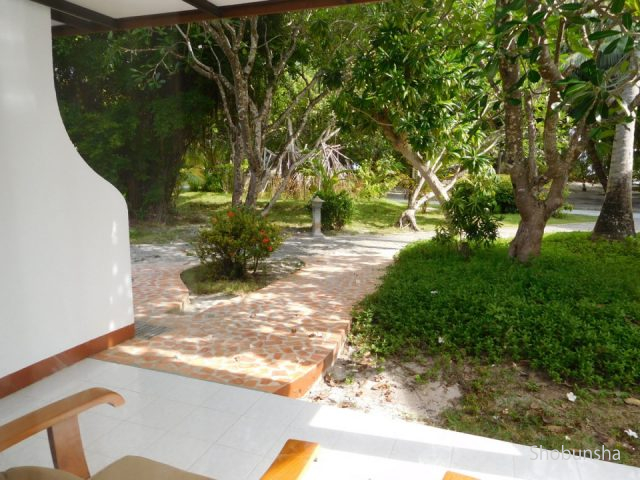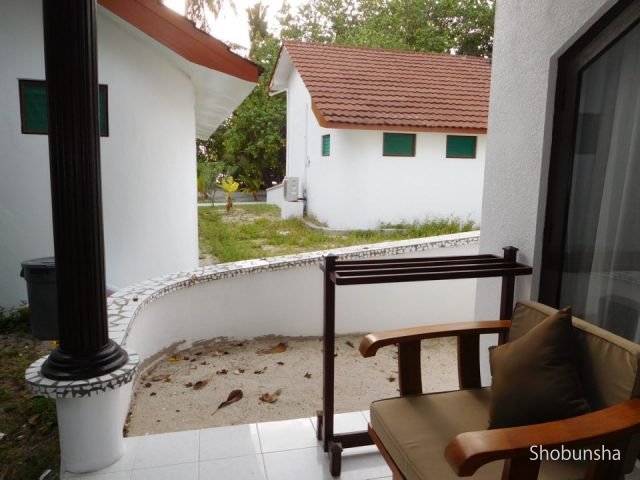 Bandos Island Resort Bathroom
Although the washroom, bathtub and shower were in the same room, it was very spacious and comfortable. There were several windows shaped like blinds and there was no dampness of moisture. Whether it is the nature of the floor, the drainage of the shower was also good and dried quickly.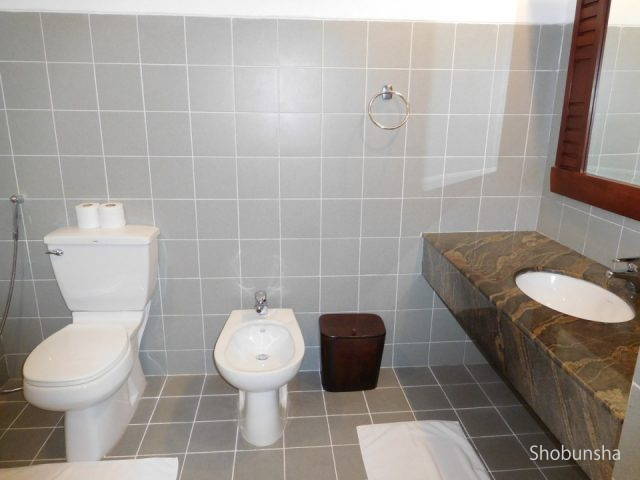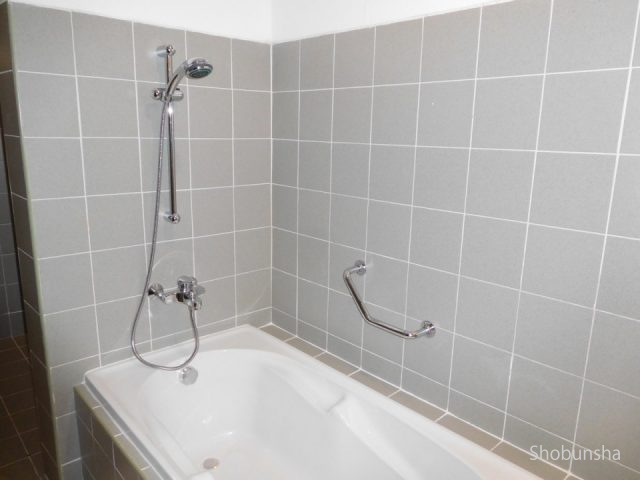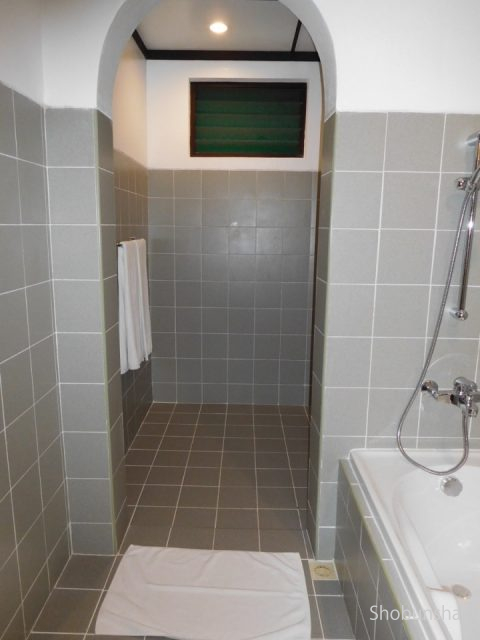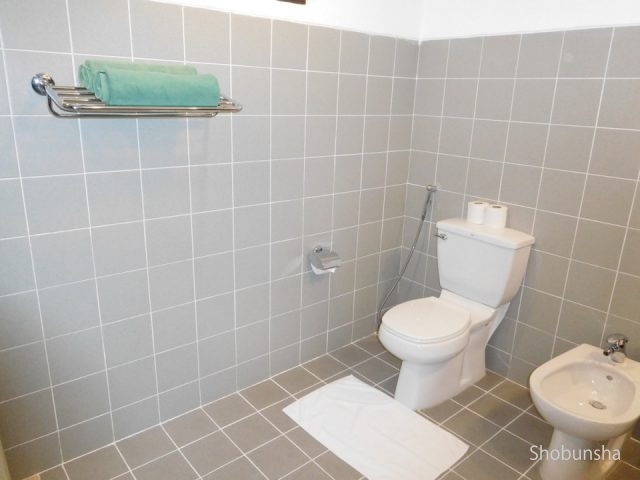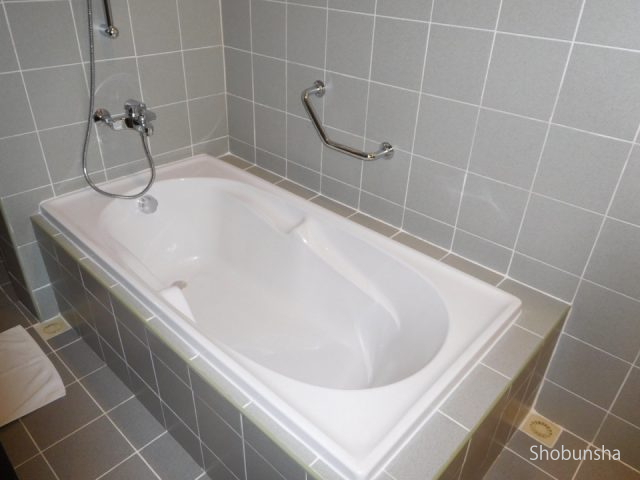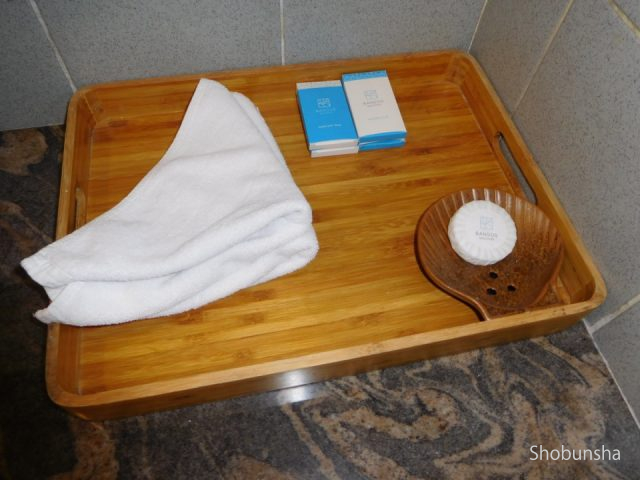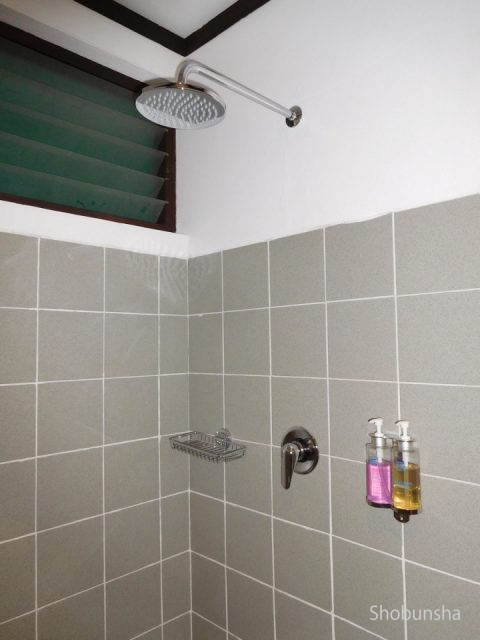 Bandos Island Resort mini bar · Built-in cafe
The refrigerator was equipped with alcohol such as beer and whiskey, snack confectionery such as water (EVIAN) and potato chips. There was a built pot, and I was able to drink powder tea etc. There was not a microwave, but there were no particular complaints. Every day the water was a one liter bottle, so I thought that it was still better as it can be carried if it is a plastic bottle.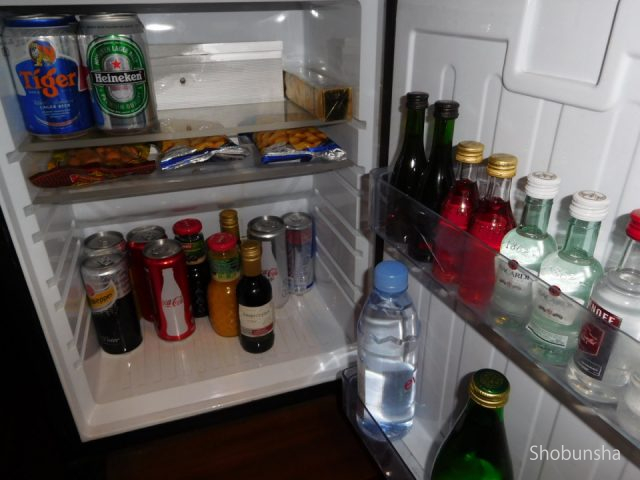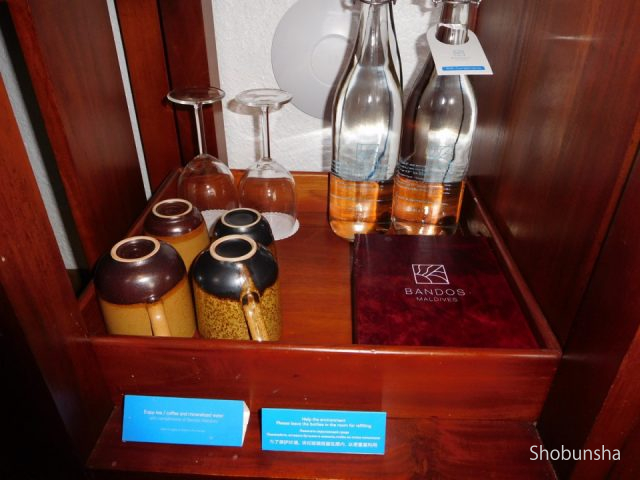 Bandos Island Resort Pool inside hotel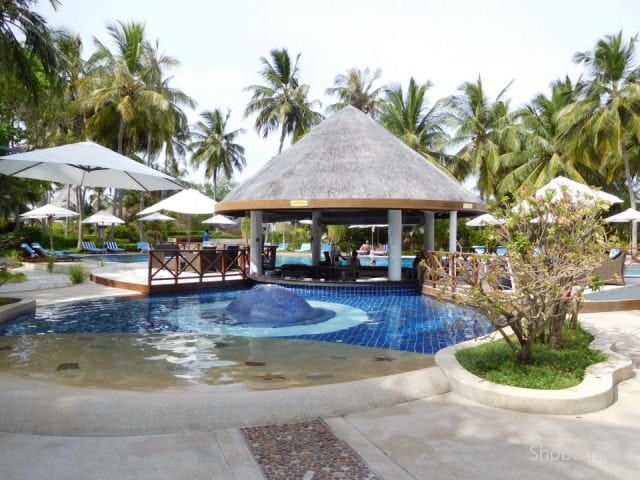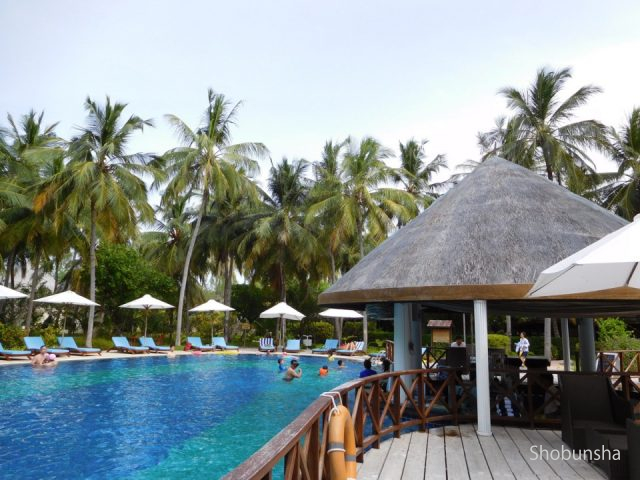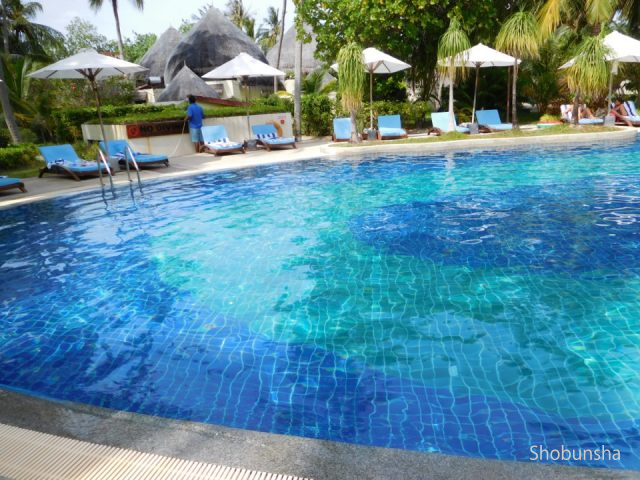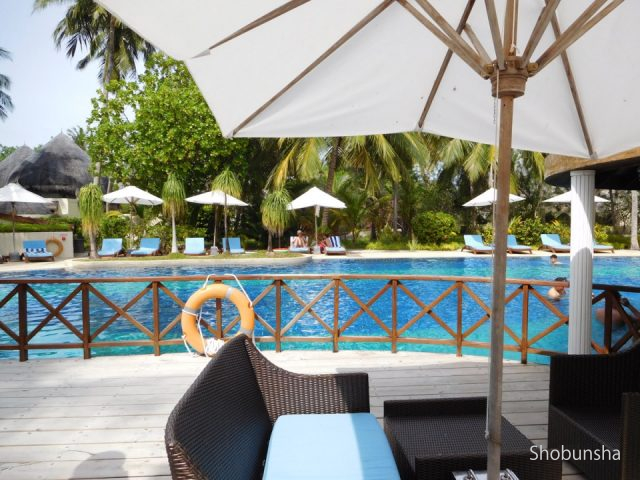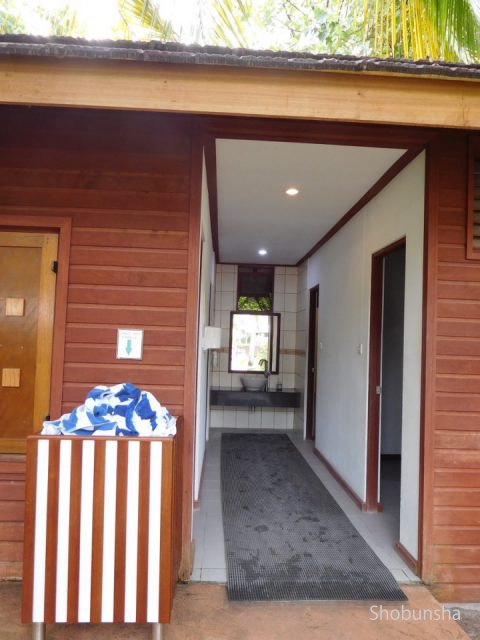 Bandos Island Resort hotel beach
You can turn around the island in about 30 minutes, but the blue and beautiful sea spreads wherever you go. When I look at the beautiful ocean, I feel that every day stress is funny. Although Japan is also an island country, I could not help feeling why this is also different.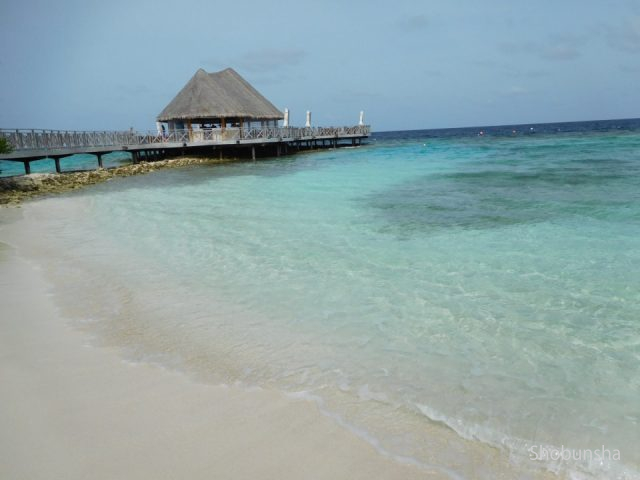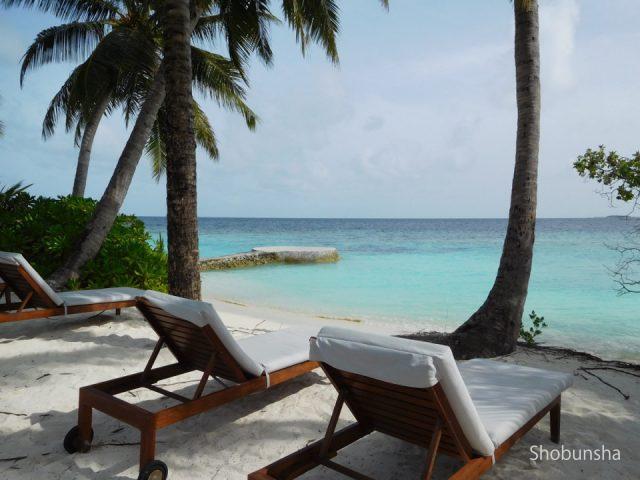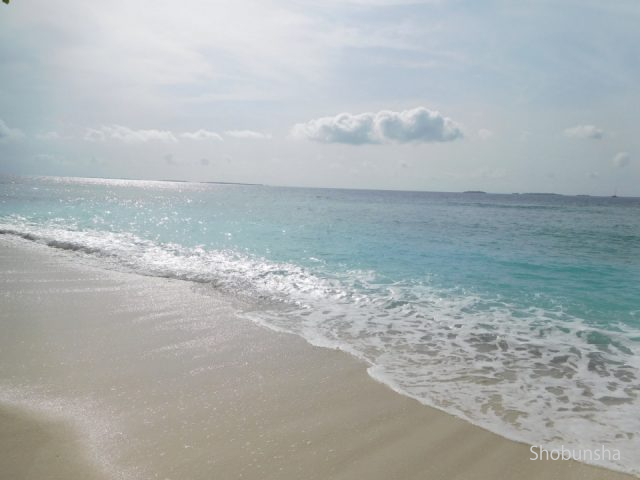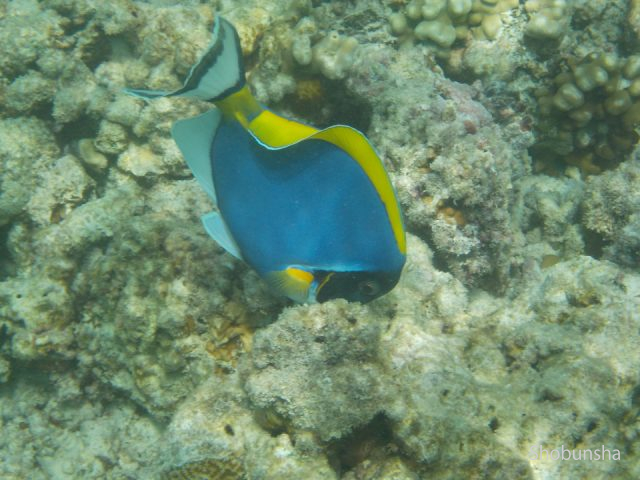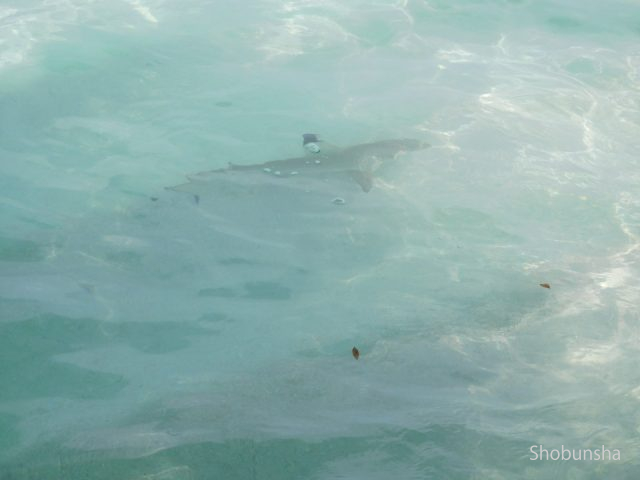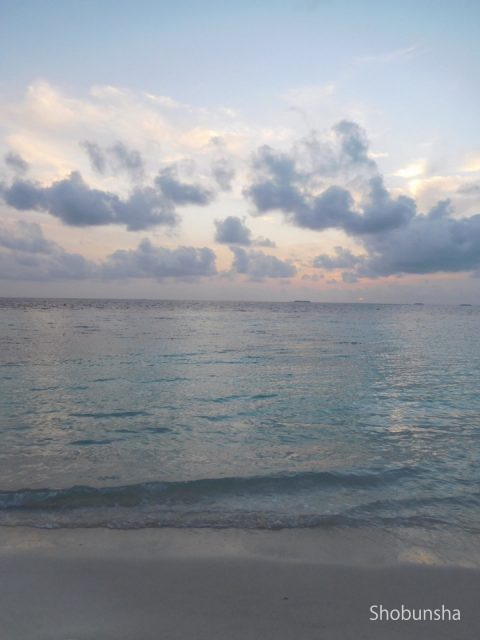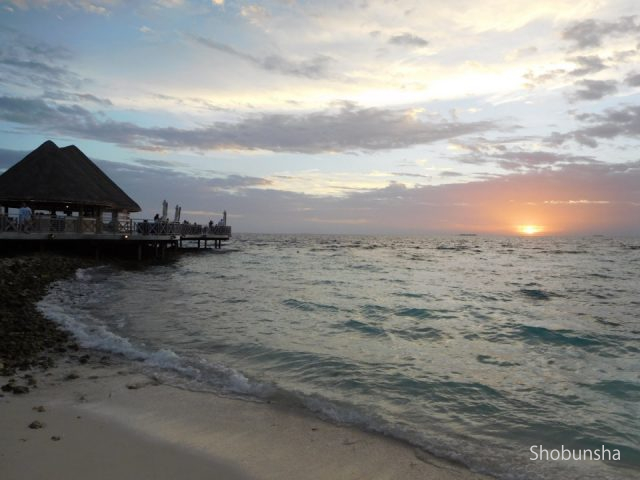 Bandos Island Resort hotel restaurant
We had breakfast and dinner at the restaurant buffet right next to the reception.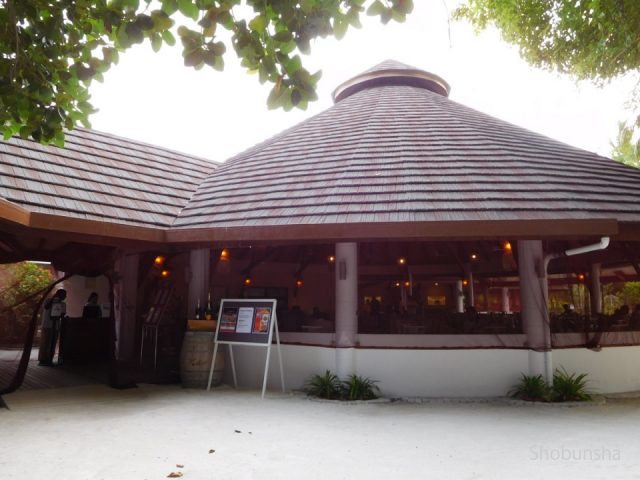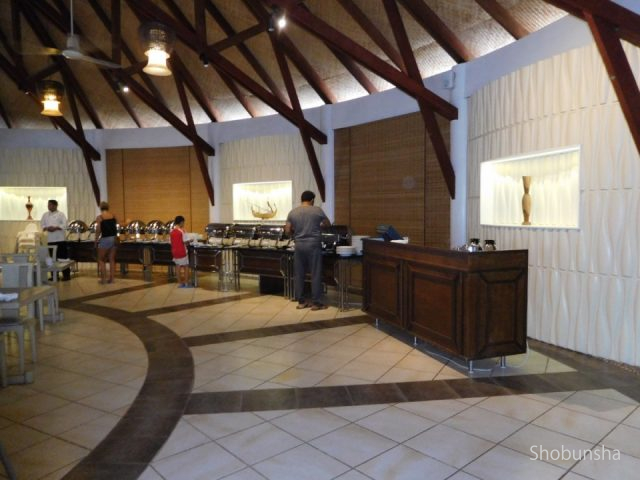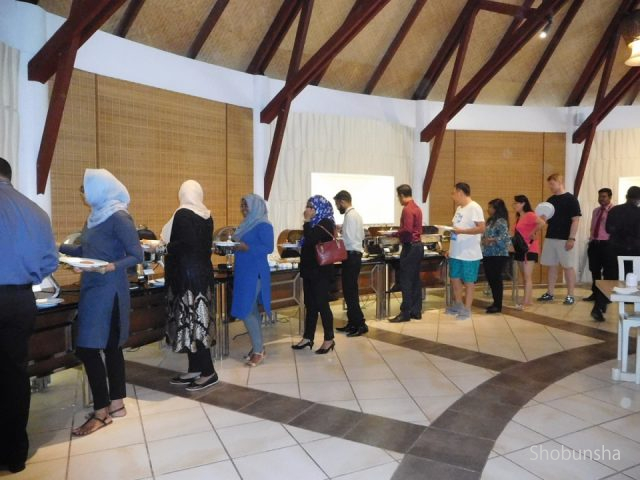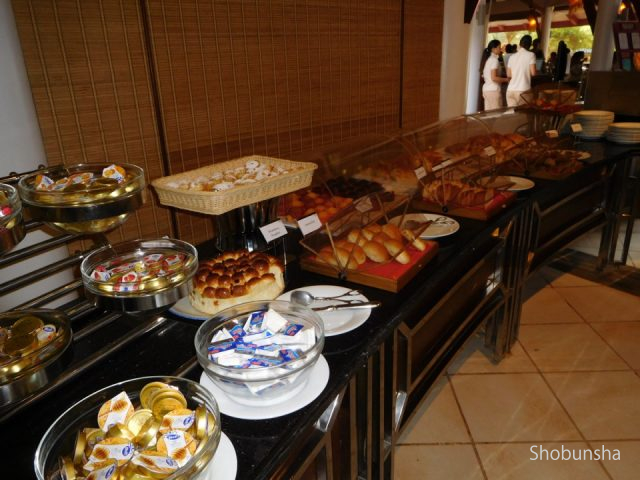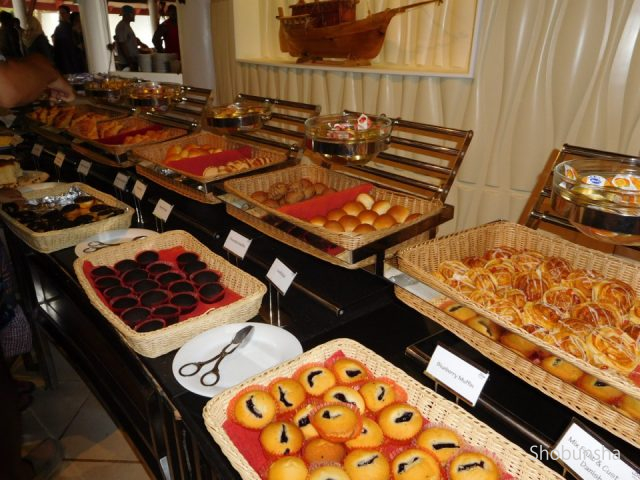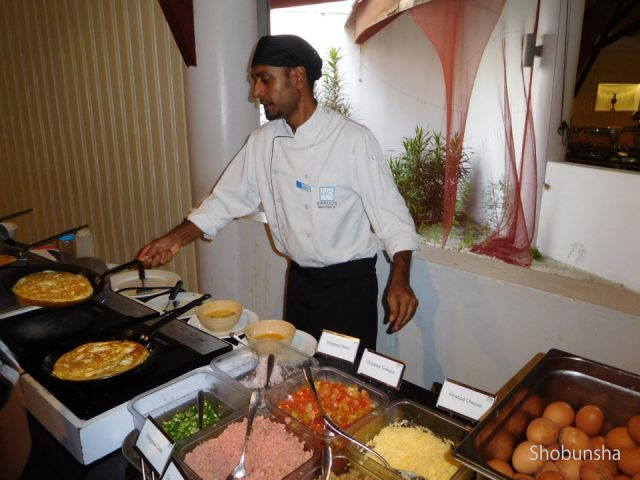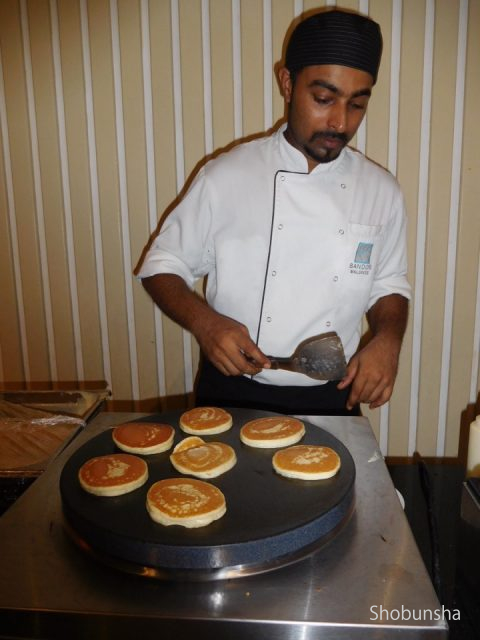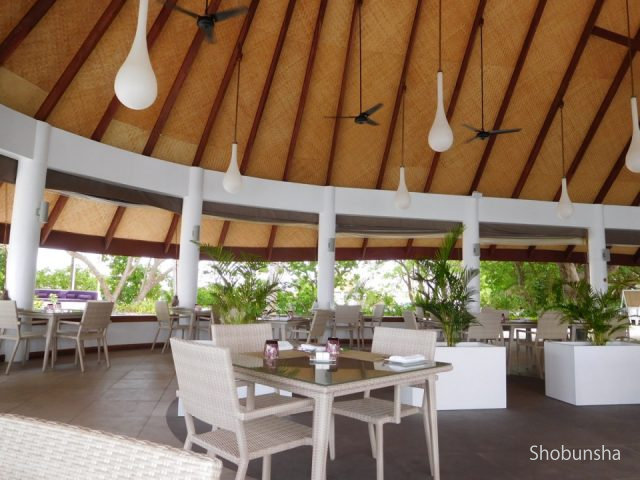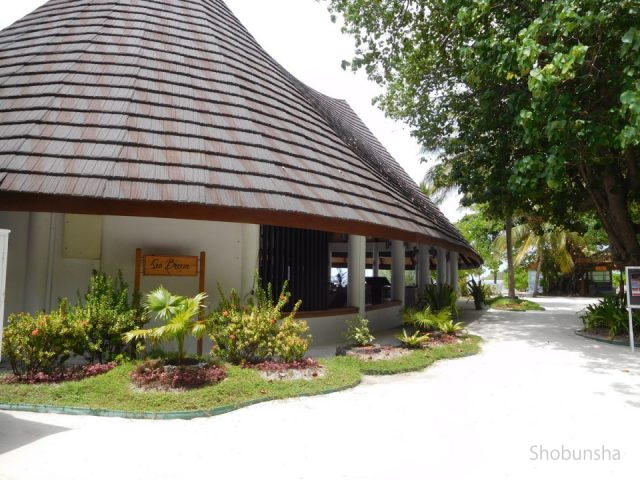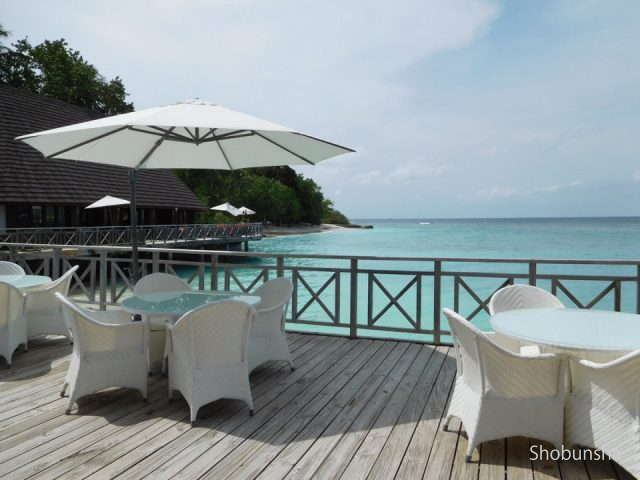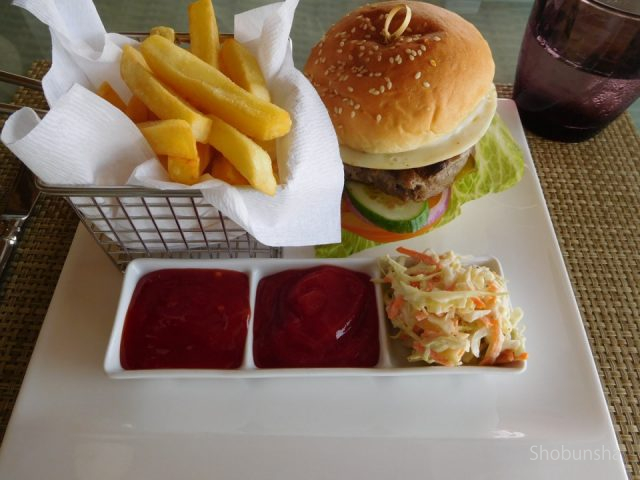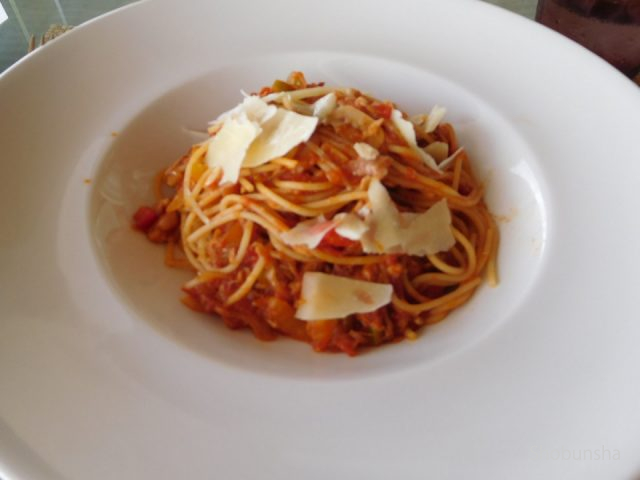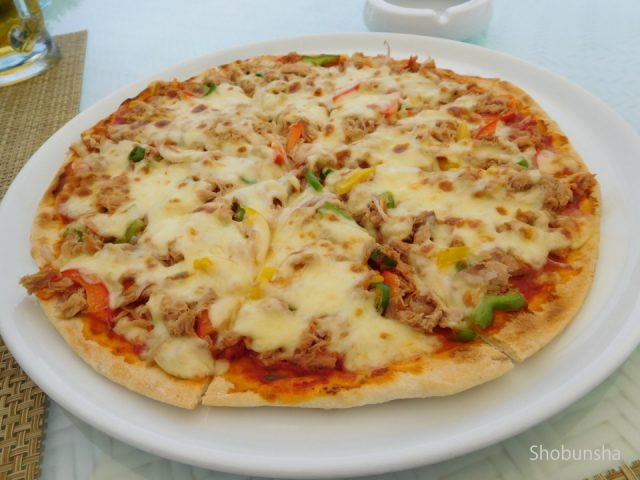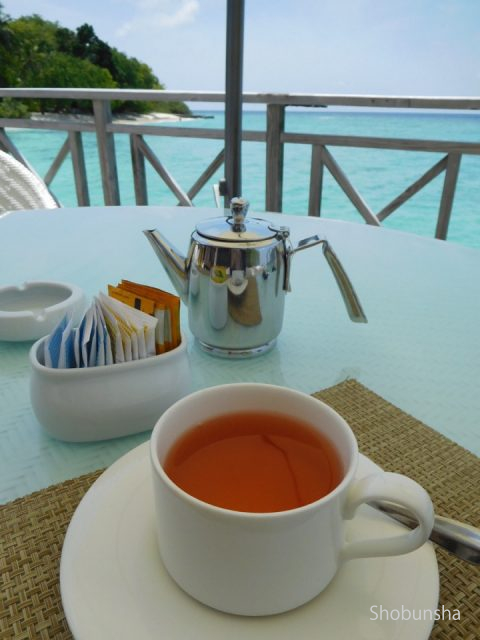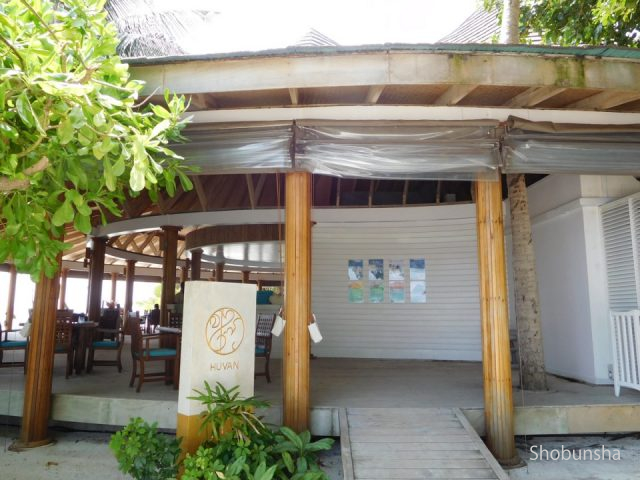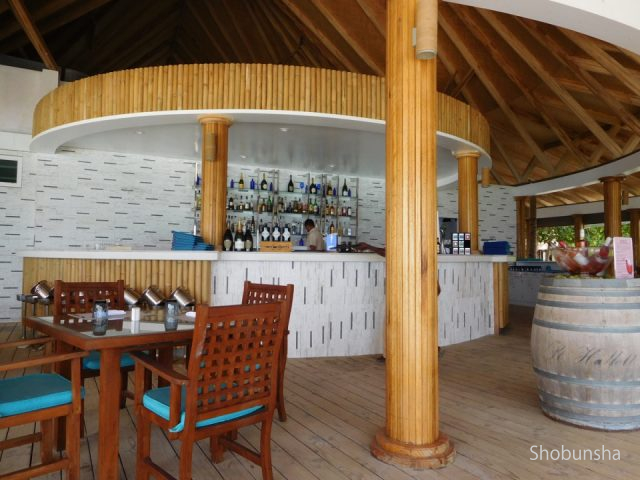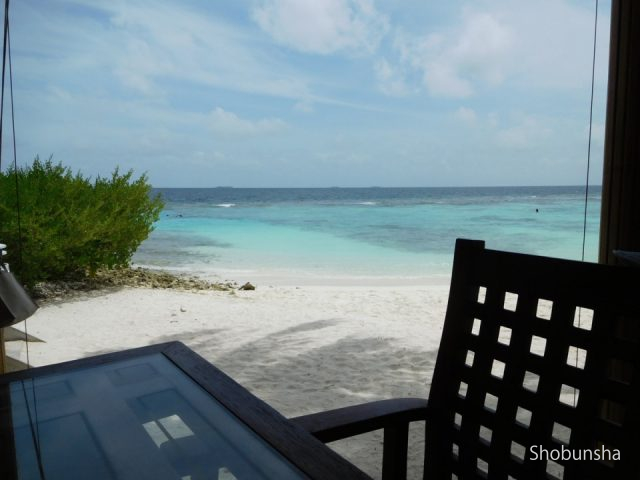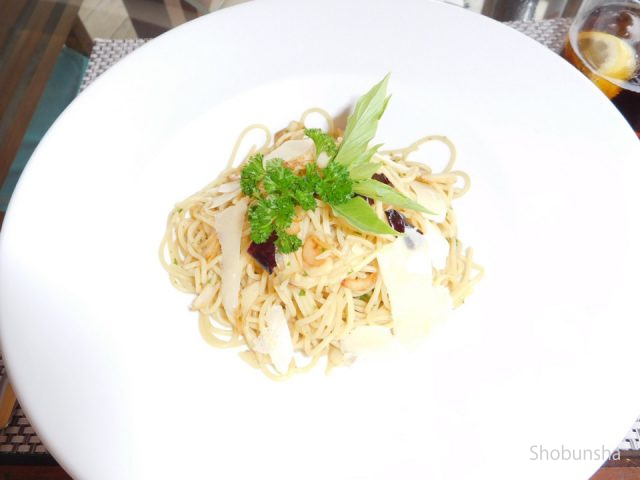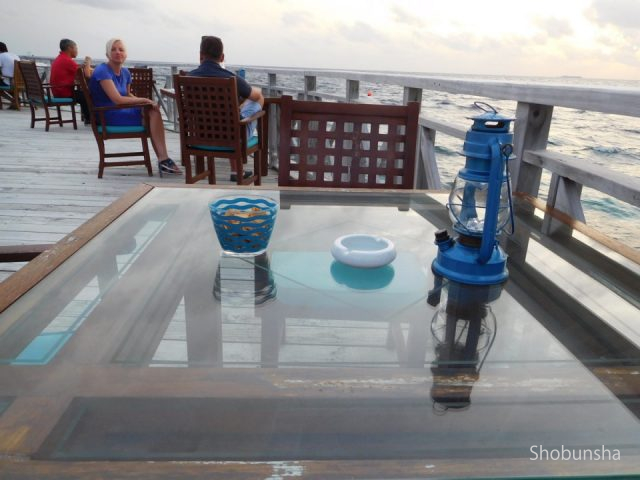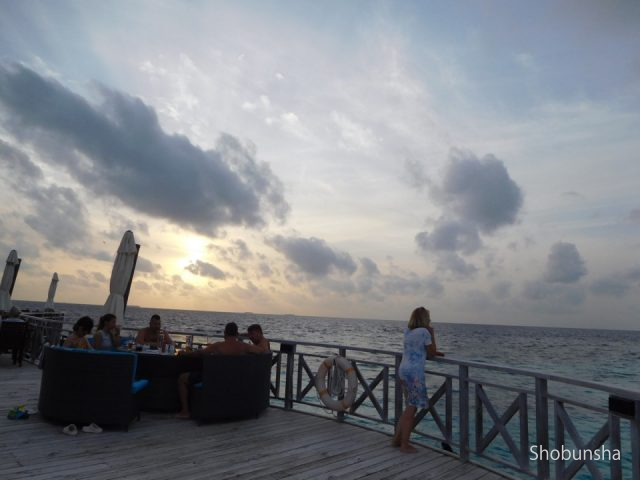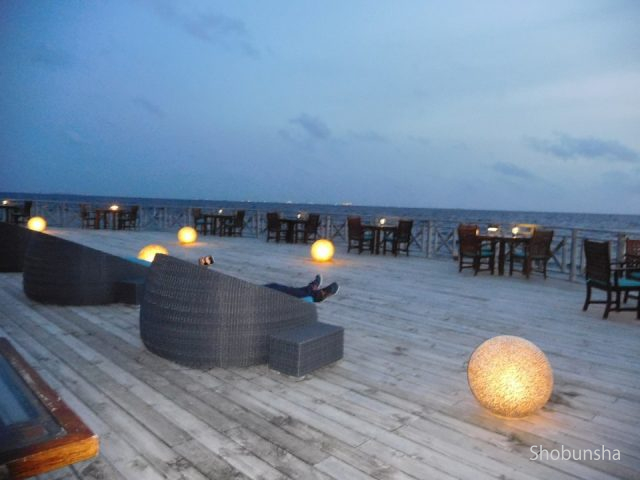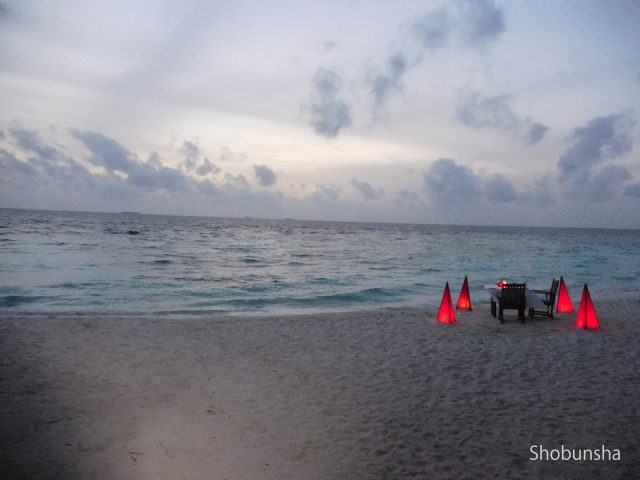 Booking Optional Tours at Bandos Island Resort Hotel
Although I visited the facility where I can book an optional tour called RIYA several times, I was not very good at speaking English, and I was very pleased that you could speak slowly without having a bad face. There were various unusual island tours that can be arranged at the hotel, dolphin cruise, diving, snorkeling, surfing, banana boating, etc. There were various in the different days of the week, but this time I want to make a journey that will not be bound by time, leisurely in the ocean and pool I did not even think about it. I took part in VELTRA's "Male half day sightseeing tour" using the time to the return plane. Mr. Shine told us, but he was very professional, proficient in Japanese, and taught us a lot about the history of the Maldives. Because it was Friday, which is a Maldives holiday, not all markets, supermarkets, museums etc. are open (closed until 14 o'clock), only one small souvenir shop and only Western style cafe was in. It was disappointing that we could not eat local cuisine of Maldives. It was impressive that Ms. Shine took a lot of pictures and that he was waving his hands all the time until he came on the ferry, and when he came to visit this place I wanted it.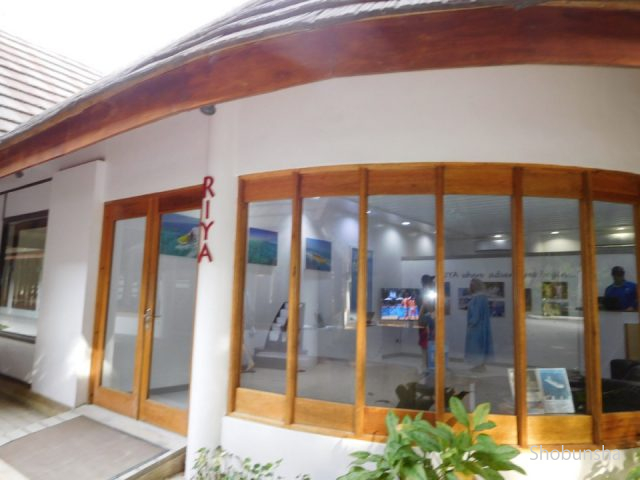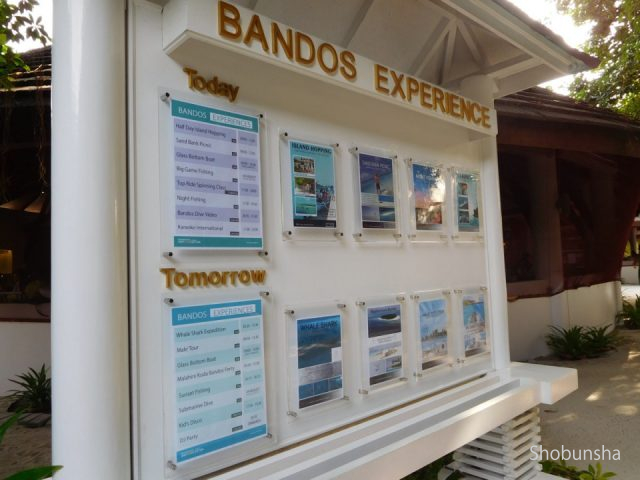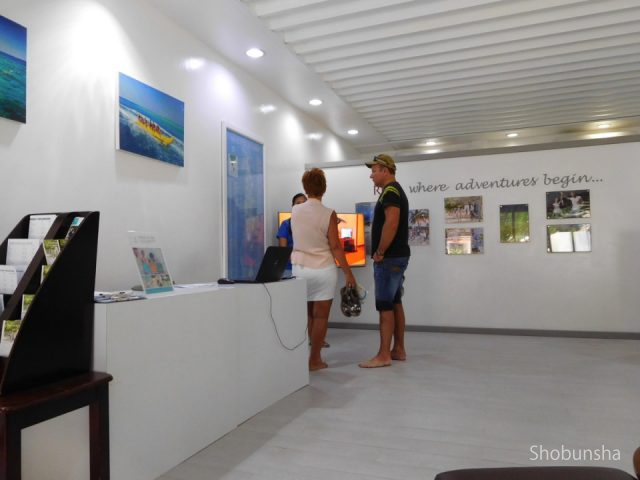 Facilities such as gym and activities in Bandos Island Resort hotel
The use of the sports facilities' TV game, billiards and table tennis was free, so I went to the vacant time every day.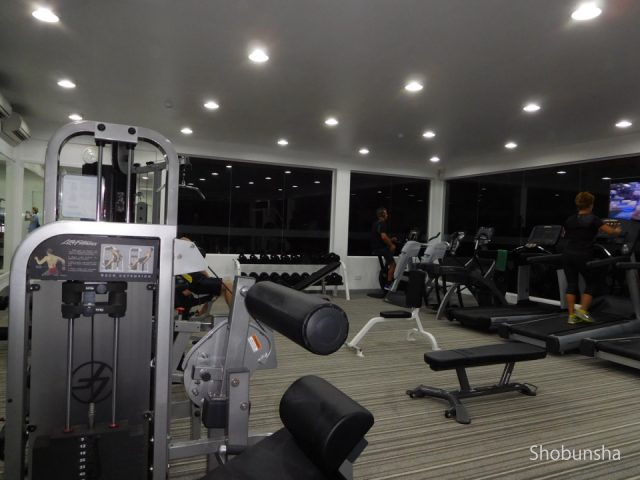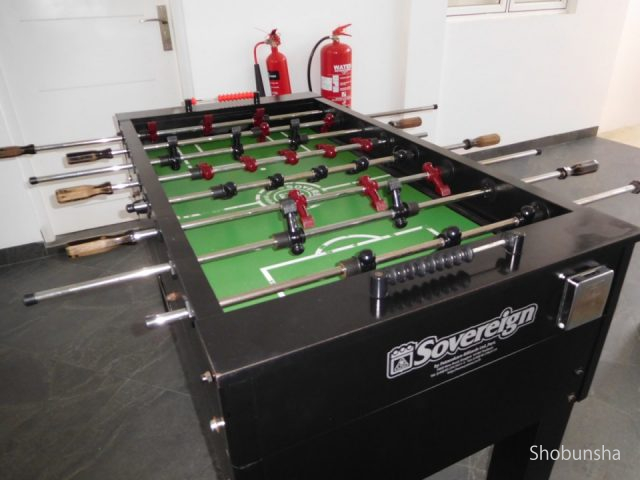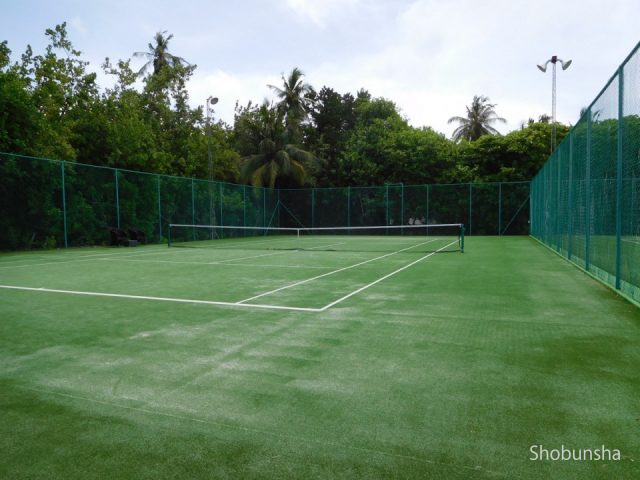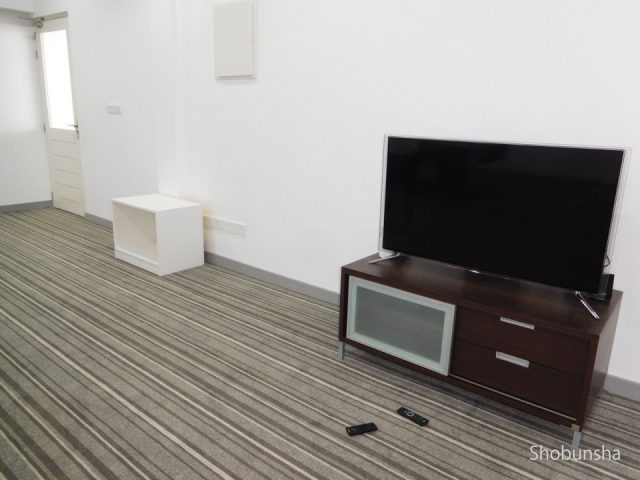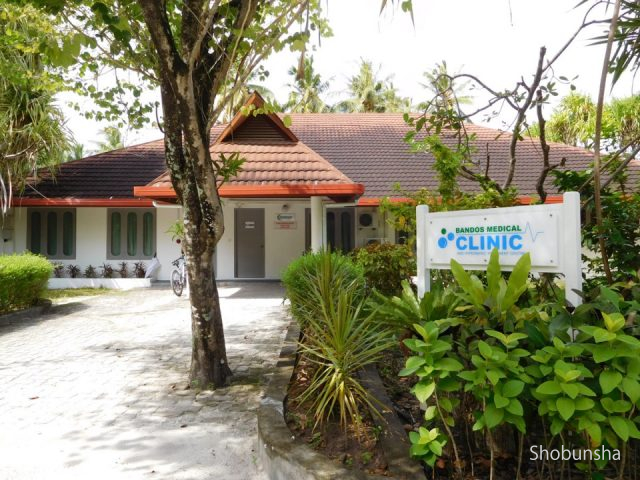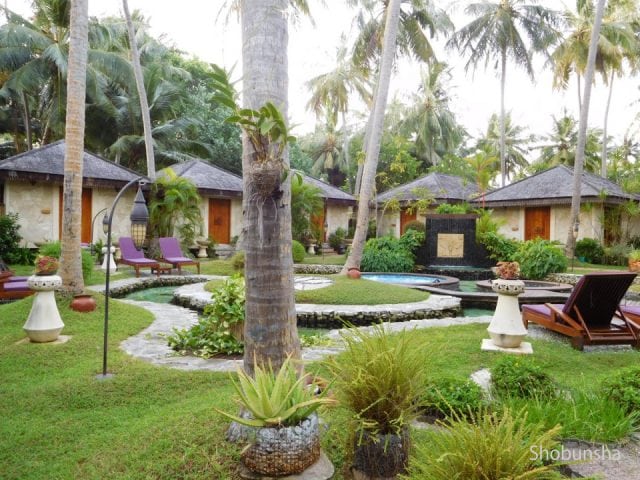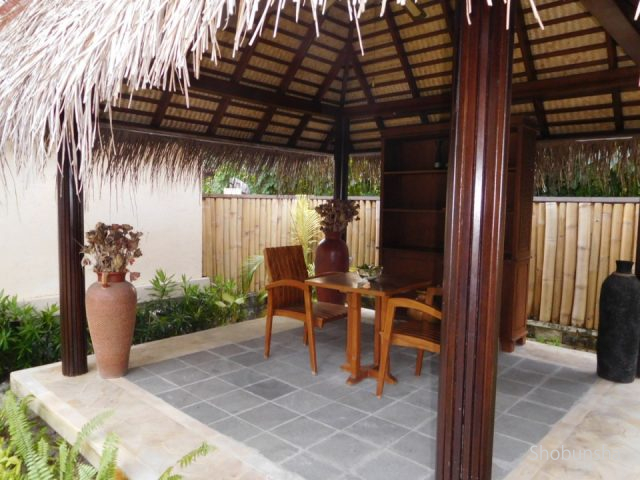 Bandos Island Resort neighborhood facilities
Because the band is a small island which is 30 minutes a week, I can go to the place I want to go inside the island soon. However, it seems that we can not come and go to other islands. Just to be sure, when I asked the receptionist for the price of the ticket to the capital Mare, it was said that one person was 89 dollars. Also, regarding shopping, we got all the souvenirs in Bandos at Mare airport, so we did not have to buy it at Bandos. All meals and shopping on the island are collected at the time of checkout as cash or credit – clearing with cards, so it was easy to spend without using cash other than chips to put on the bedside.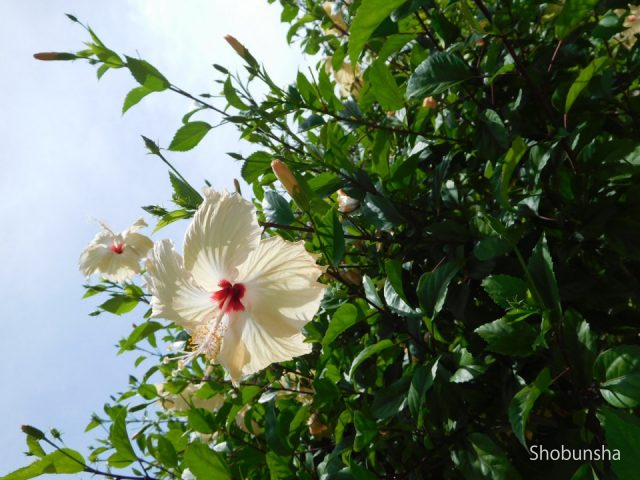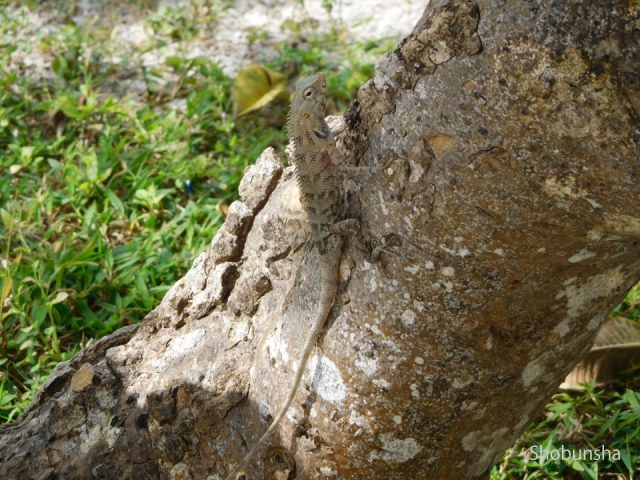 Bandos Island Resort access
It is a one minute walk from the airport to the boat station, board a boat there and it takes about 15 minutes to Bandos. Unlike other islands that had to switch from the airport to the domestic flight, the access was the best. The return boat was equipped with a sofa for cooling and had the water of PET bottle served.
Bandos Island Resort Staff
The reception of the hotel can not be communicated. In diving and restaurants, simple Japanese ("number of experiences diving" and "one, two" etc) has been communicated, but I think that it is said that you can hardly communicate. Just because everybody speaks slowly, I do not have any troubles with language because everywhere facilities can communicate in English and nationalities. Every employee was feeling good. I do not know whether it is educated or national, but greeted me as if I passed the cleaning. I am very satisfied with the hospitality filled customer service. Even chefs at restaurants and diving shops were happy to talk to them with Japanese words that they understood, and that kind of communication was delightful.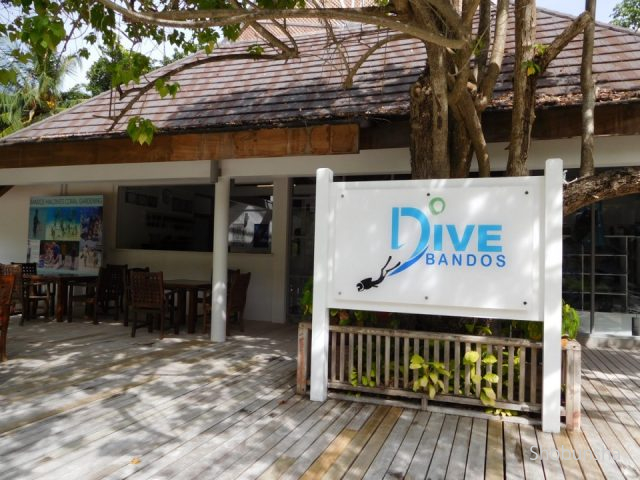 Bandos Island Resort customer base
It was half of the Chinese half white, but I think it was very families. I think whether there is a free nursery called KOKKO CLUB. There were few elderly people and many couples. The bands had very few Japanese customers.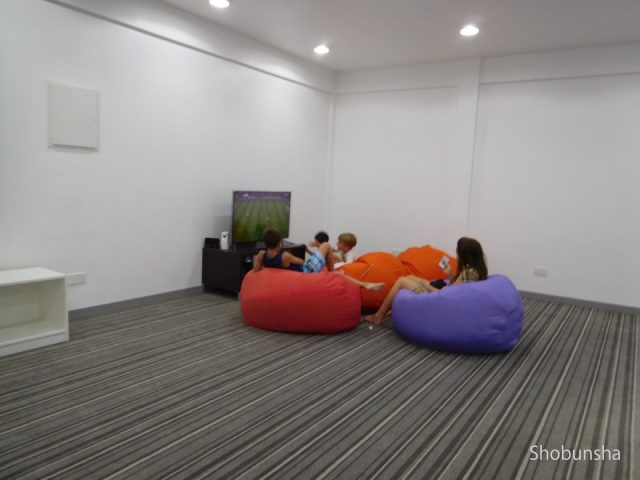 Bandos Island Resort Summary
I think that I was really good overall. I was very fortunate to have stayed in a deluxe room with a bathtub, without changing the price. I was wondering if it was the first time that I had never experienced such an unpleasant feeling while traveling about the fact that the spirit of hospitality strongly greeted tourists warmly. I also thought that all the manner of guests was good. All the money used at the resort was very good and it was very difficult to liquidate at checkout. Meals at the restaurant were also suitable for Japanese people. If I say luxury, I wish I could have gone back to other islands. I definitely want to visit again. Next time I would like to stay in a two-story Jacuzzi villa.