Congress Plaza Hotel Chicago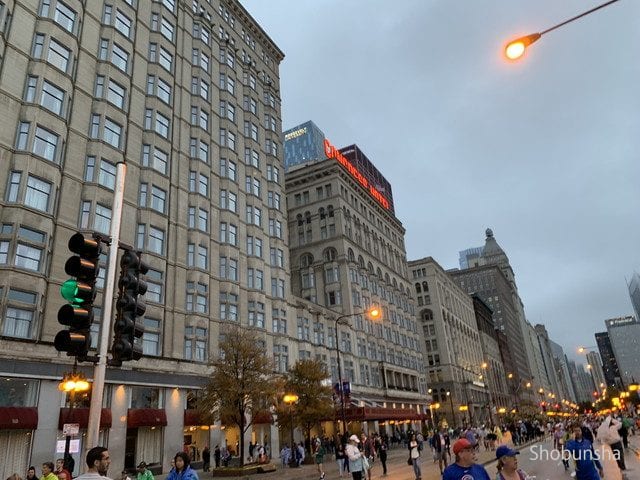 Room Type : Family Sweet
Stay Nights : 2 nights
Stay Num : 3 people
---
I chose "Congress Plaza Hotel Chicago" because it is the closest hotel to Millennium Park. I participate in the Chicago Marathon in October every year since 2012. This hotel is located closest to the Millennium Park, which is the starting venue for the Chicago Marathon, and is a 1-minute walk away. On the morning of the marathon the city's road is closed in various places, and if you stay at a distant hotel, you need to walk for many kilometers before the start. In that respect, if you stay at this hotel you can wait in your room till the start, you can save your strength. So decided to stay at this hotel from the point.
What is the exterior of the hotel? Check entrance and reception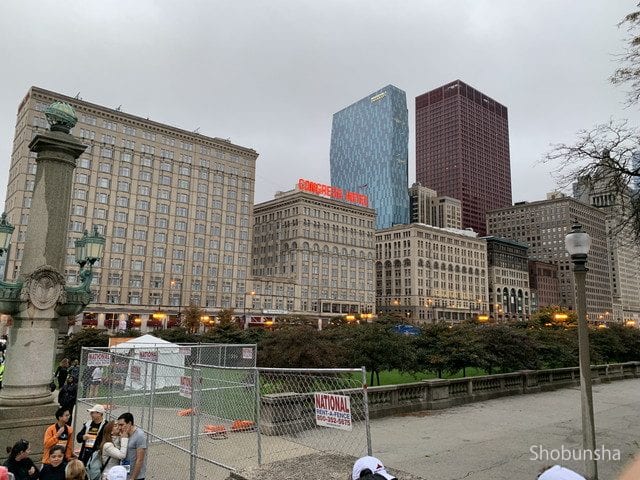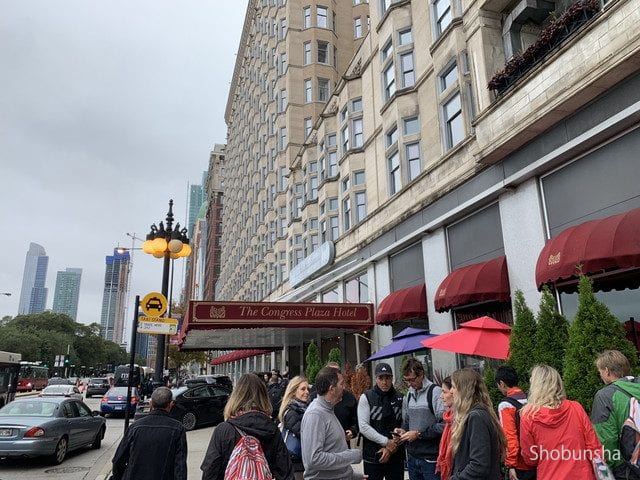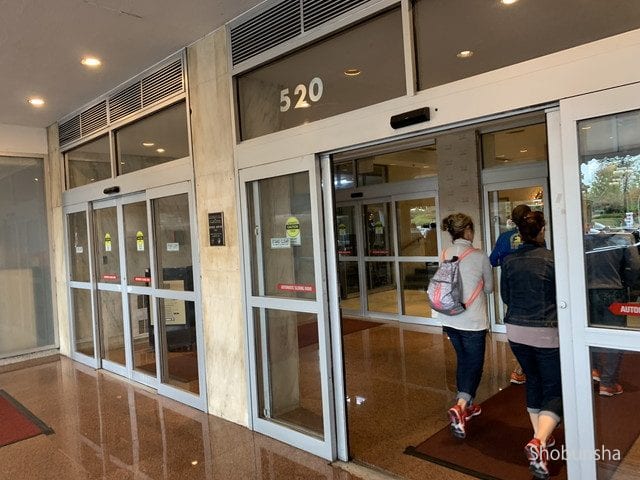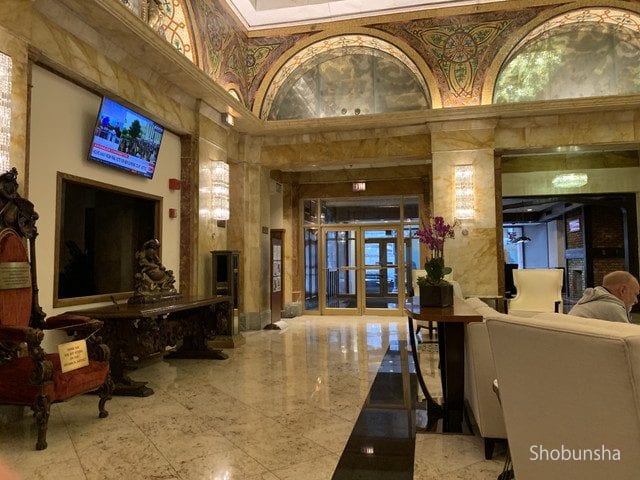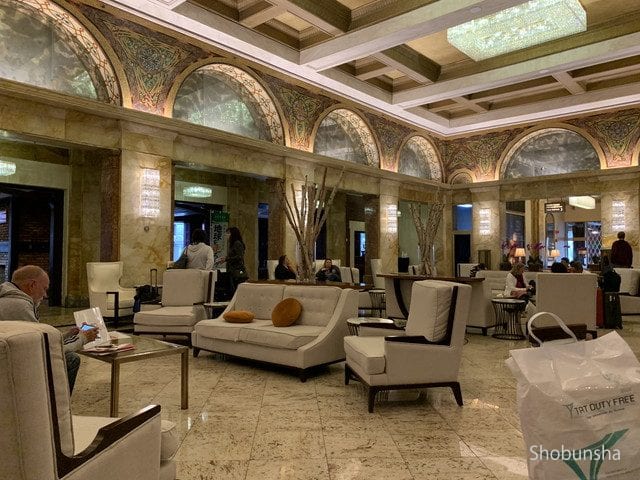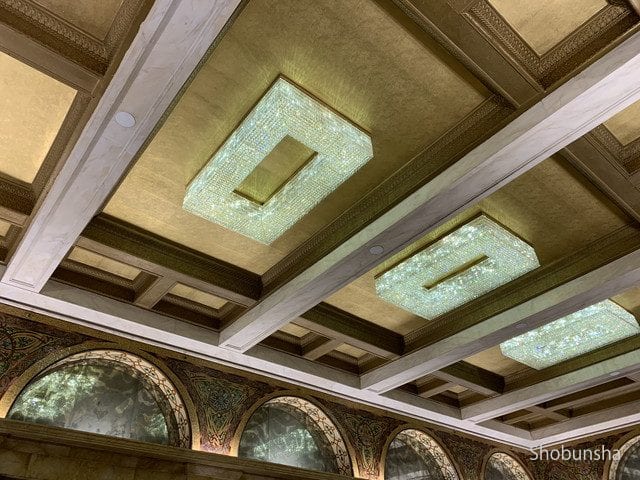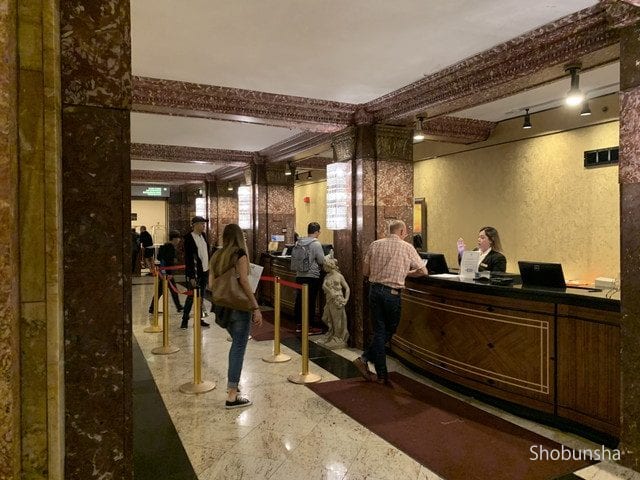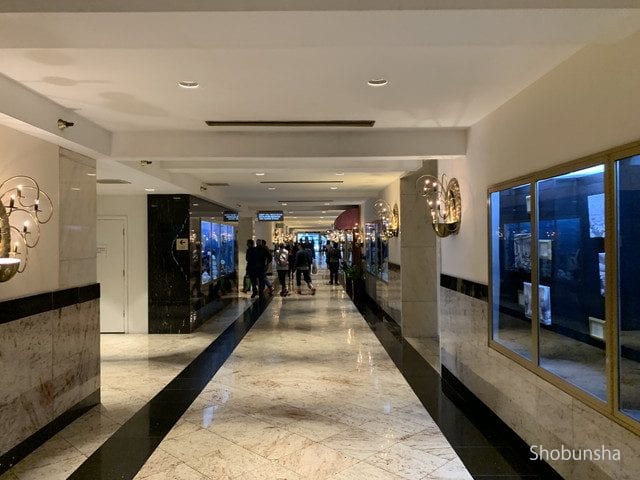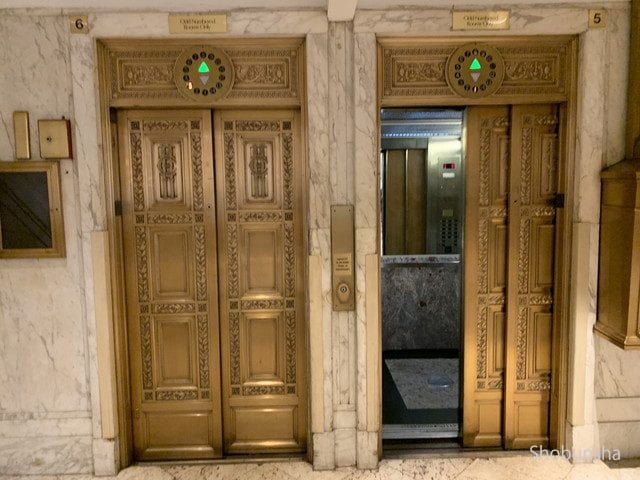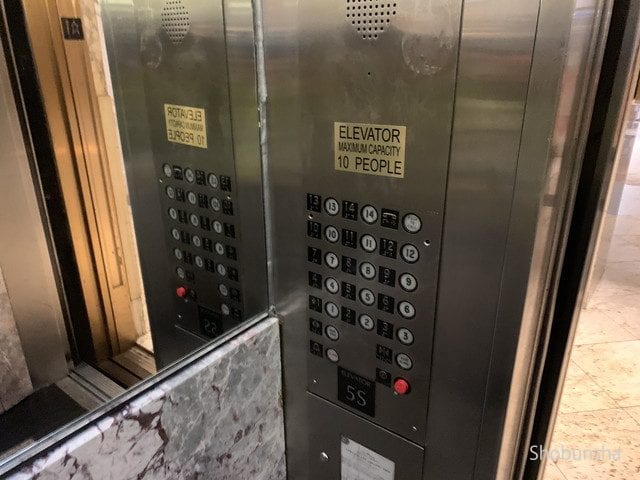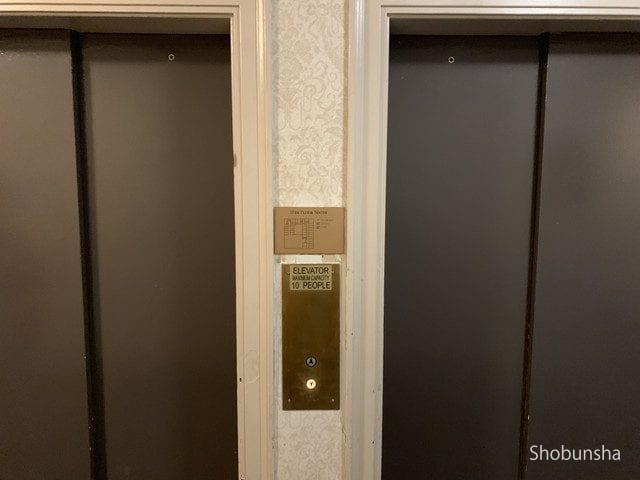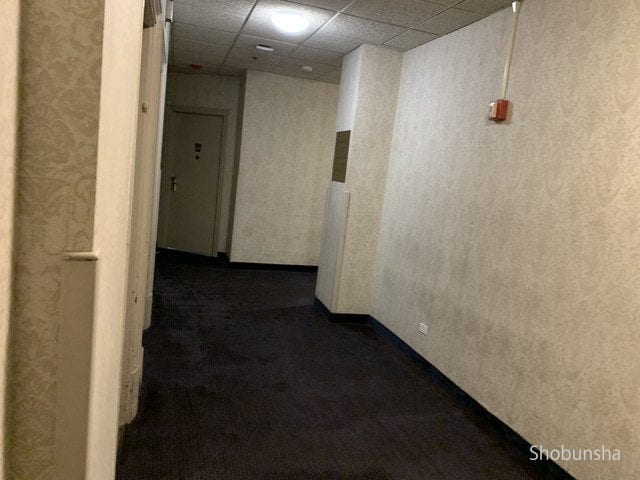 What about the family sweet room?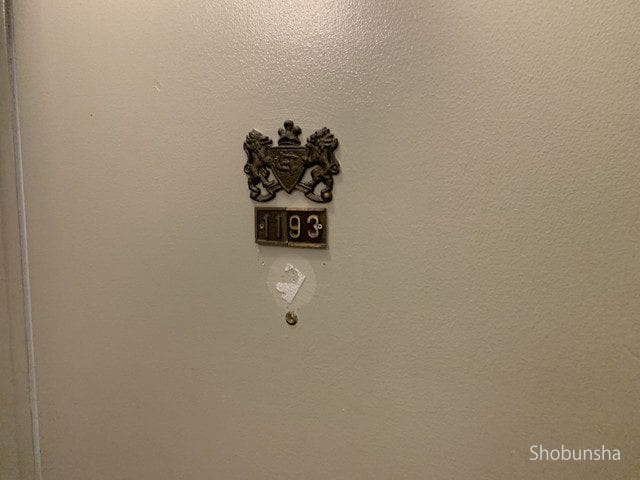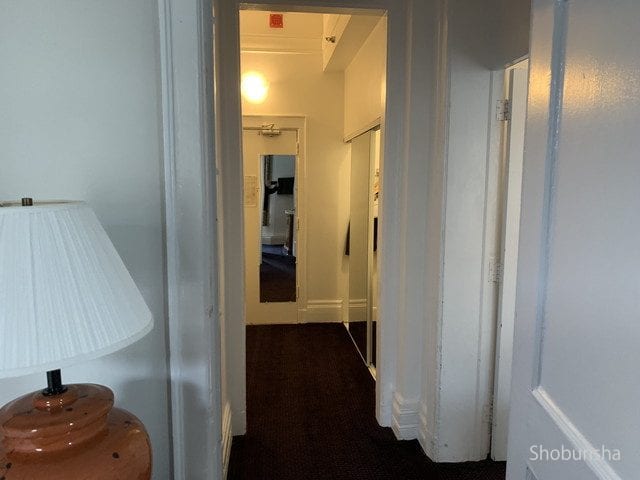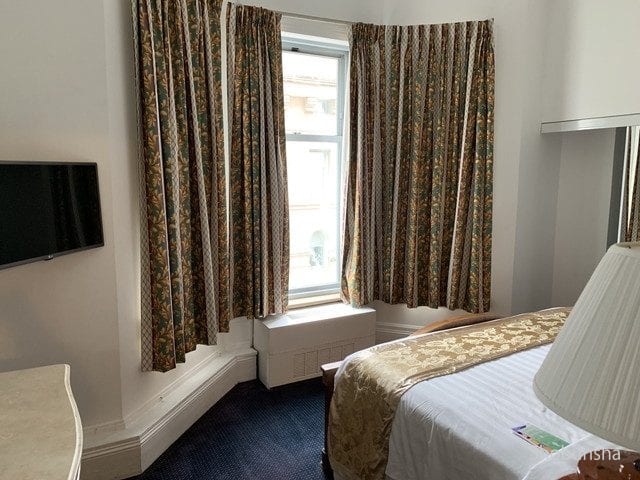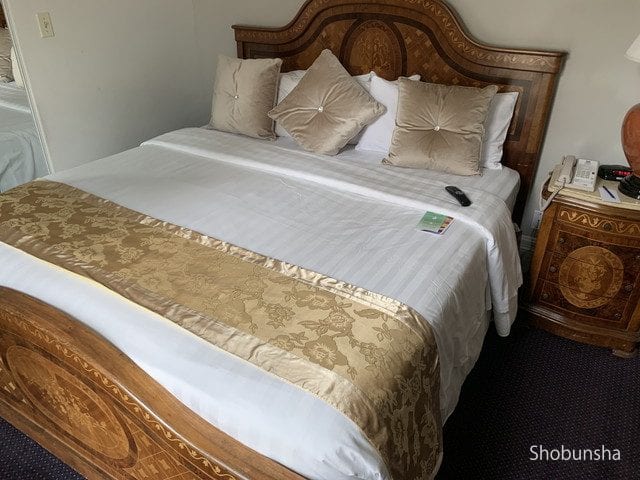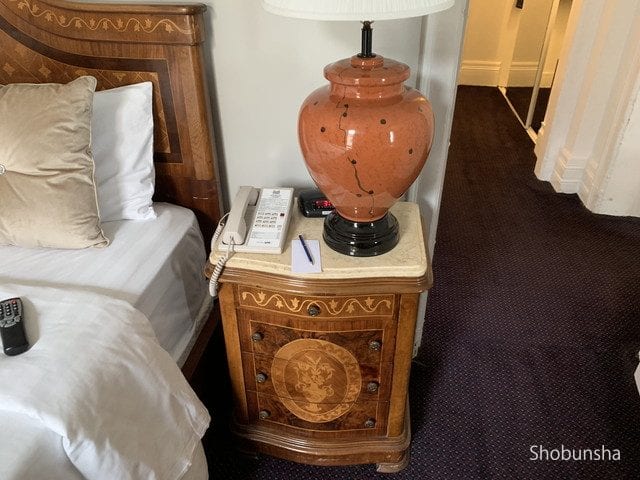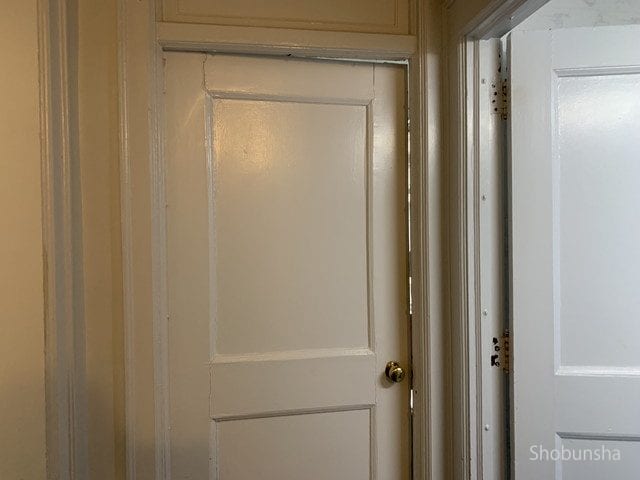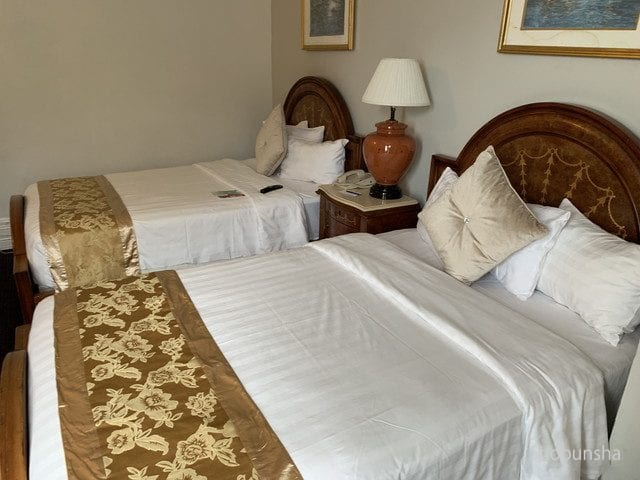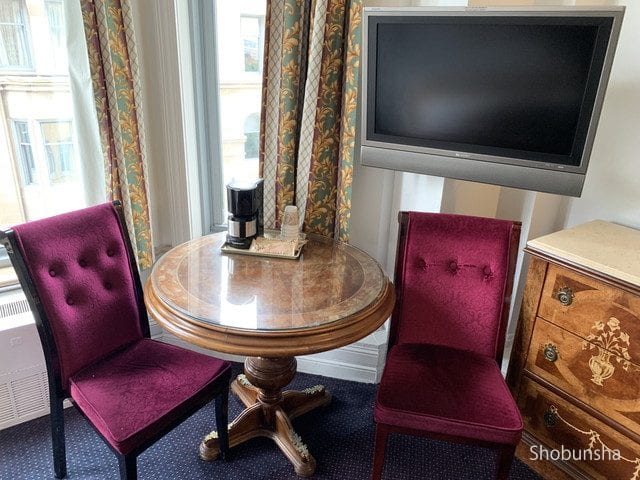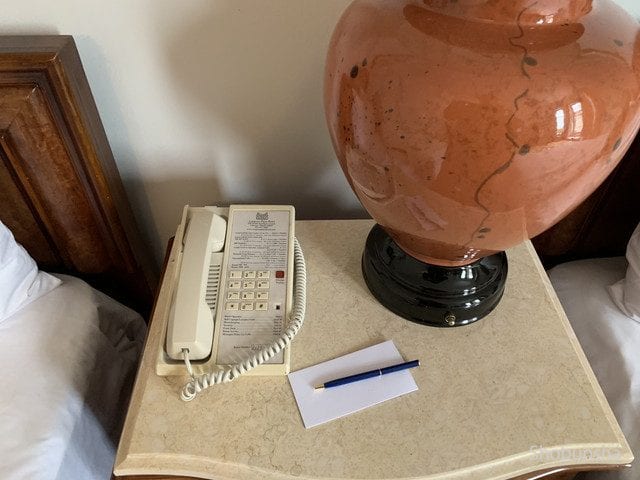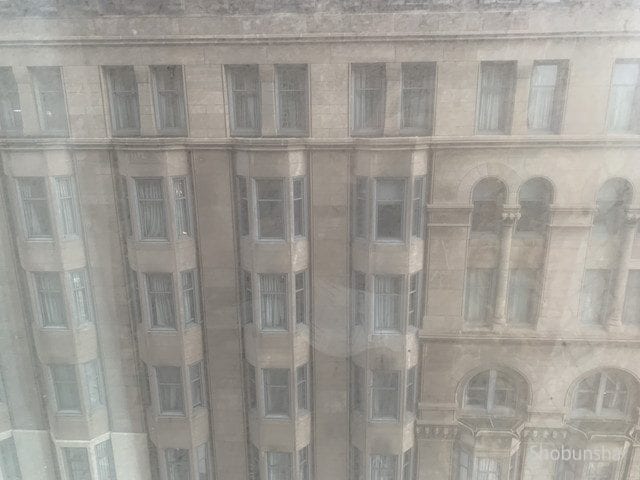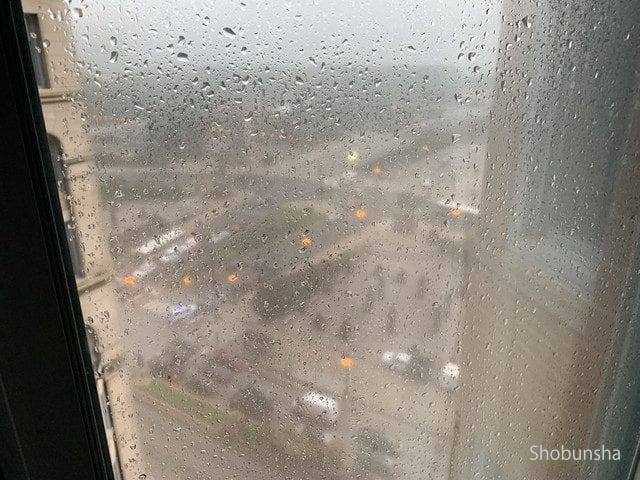 Bathroom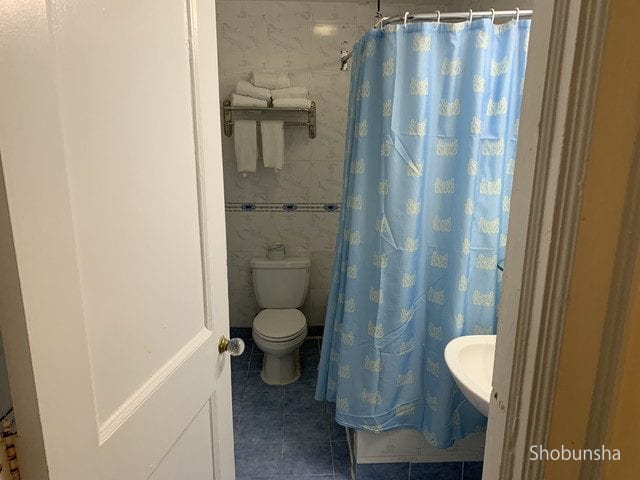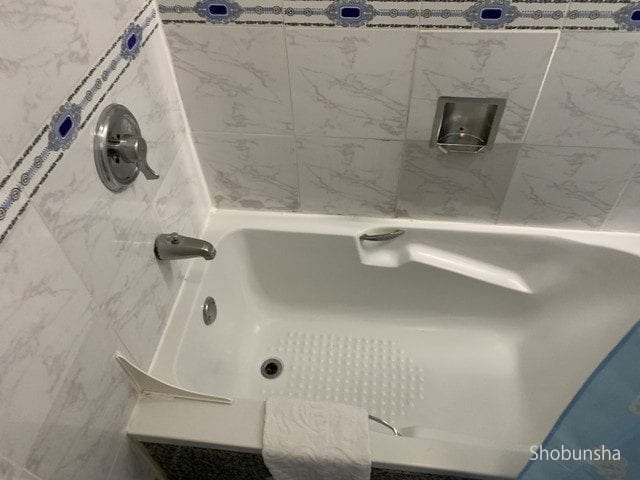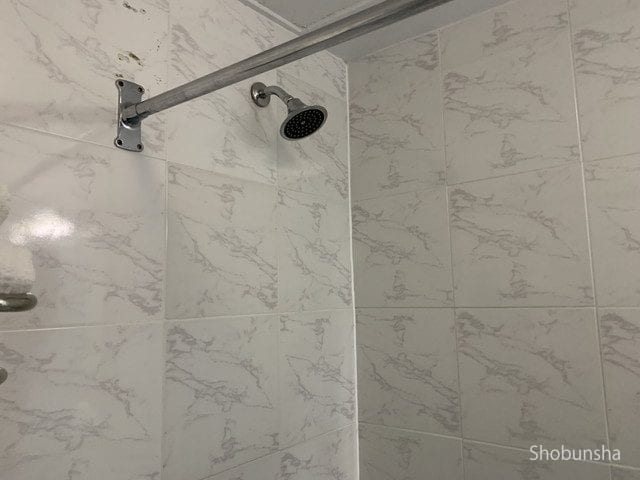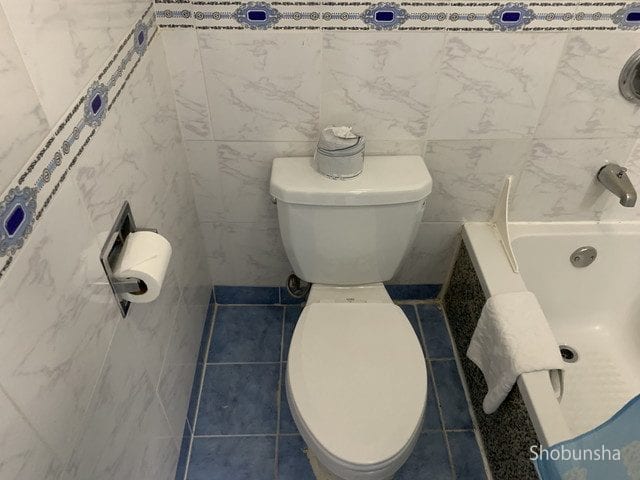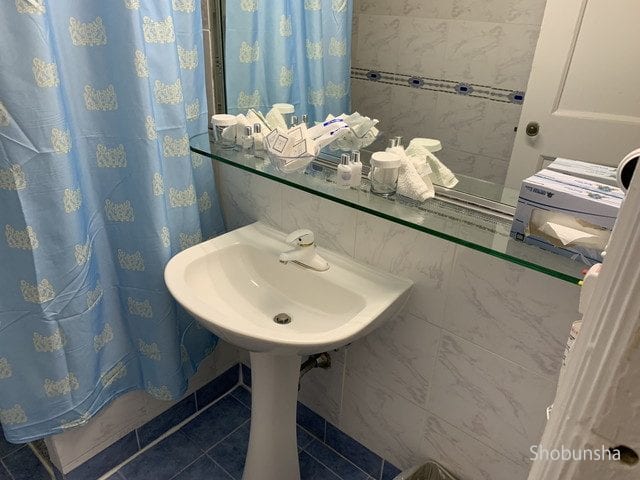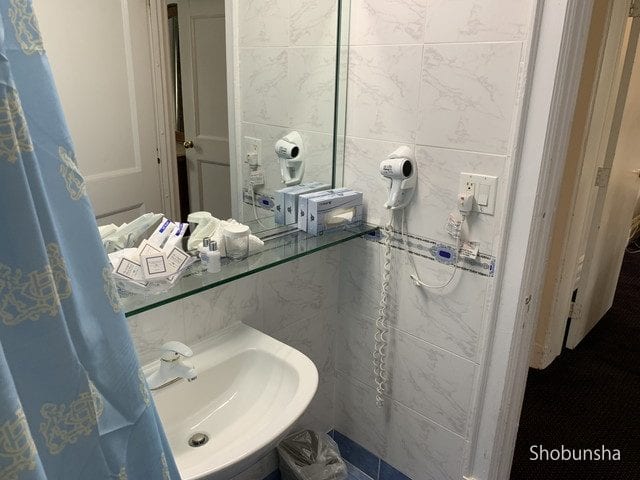 Closet and Safety Deposit Box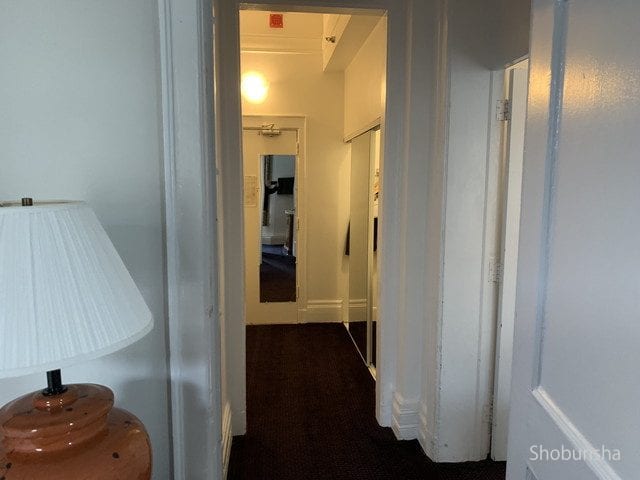 Mini bar / cafe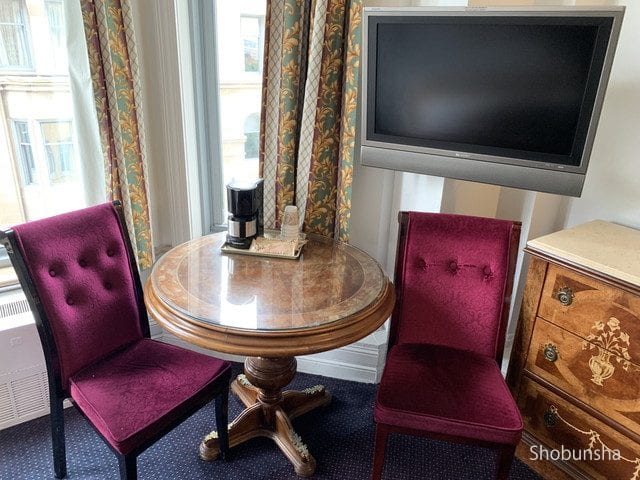 Restaurants in the hotel
There are lots of places to eat around the hotel and we do not use it, but in the hotel there were two restaurants and a lounge. It was difficult to enter in casual dress, it was a luxurious restaurant and lounge.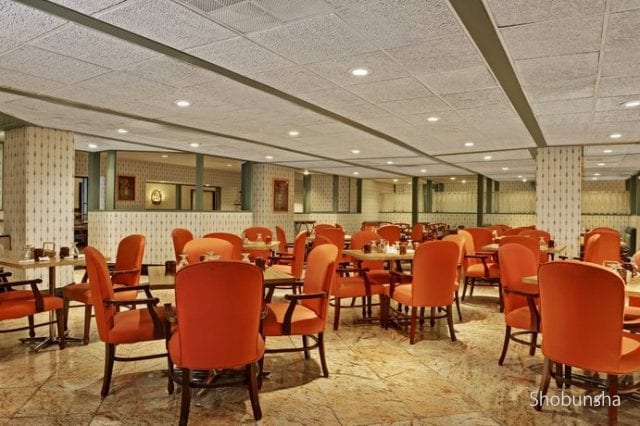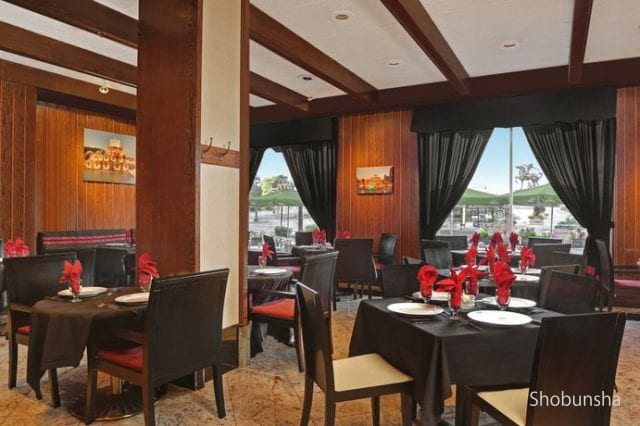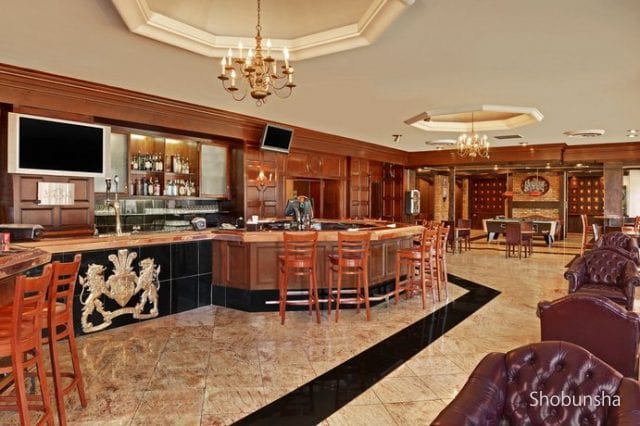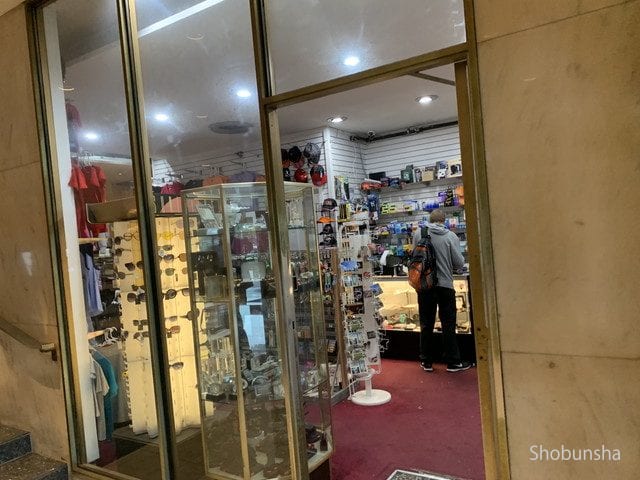 Facilities in the hotel
There was a business center where personal computer etc was installed next to lobby of the first floor. It was such a setting that I could do a whole job.
Hotel surroundings environment
Located in the heart of downtown, you can access the main attractions on foot. Millennium Park is also nearby and is recommended for morning walk. It is also close to Michigan Avenue where luxury boutiques line up. On the other hand, security becomes worse at night. There seems to be a conflict of the gang group recently, and from the night to the morning there are a lot of circumstances that you can hear a police car siren just outside the hotel. When going out at night, we recommend traveling by car with a door – to – door.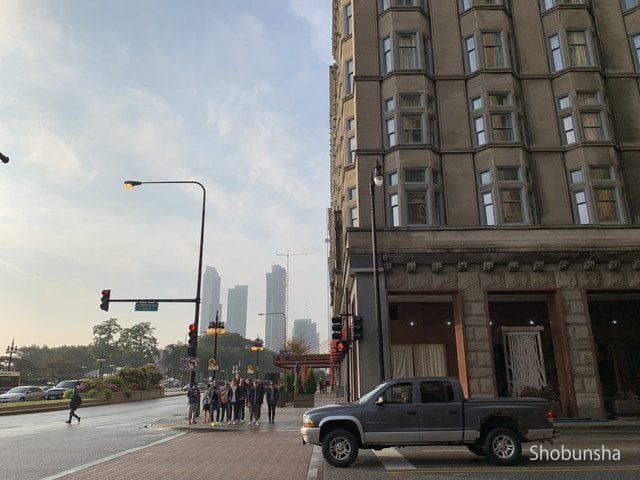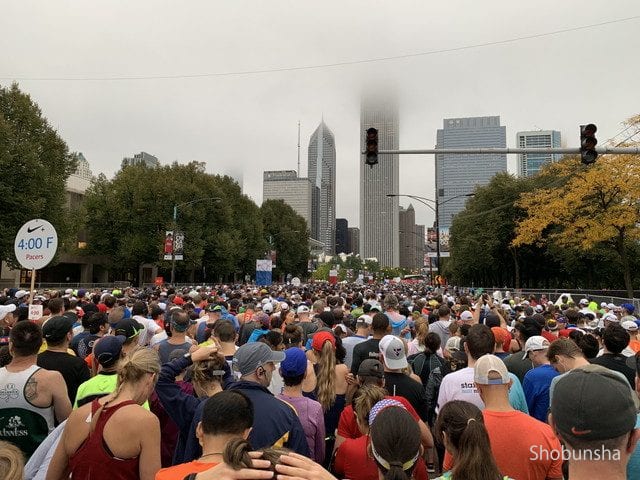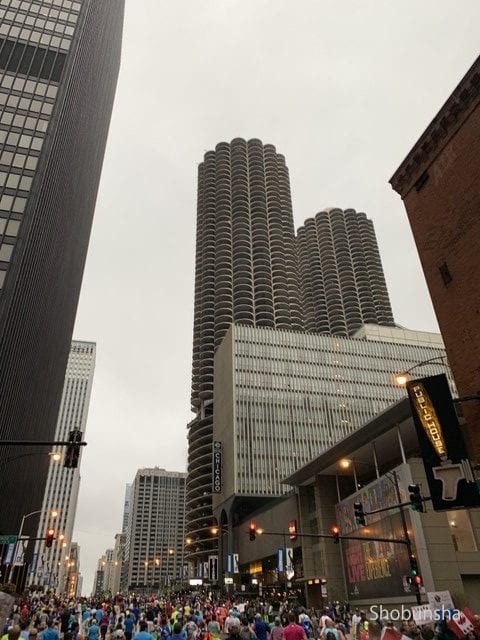 Staff & Customers
We were involved with people like front desk, room service, doorman and bellboy, but everyone was friendly and courteous, and I felt the hospitality suitable for first class hotels. Everyone was well trained and received the impression of professional. I can not communicate in Japanese, but all the staff of the hotel make efforts to break off the intention in even a part of English. It did not feel inconvenient to collect it during my stay. I think that there is no problem for communication if English at junior high school level level can be created.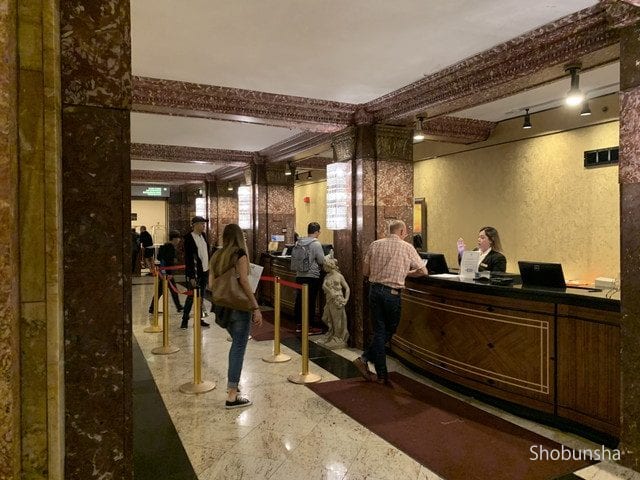 access
The hotel is located in the center of downtown, about 30 minutes by taxi from the airport. In the daytime it is in the range that you can walk to various sightseeing spots, but since security becomes very worse at night, I think that it is better not to go out. Souvenir shops and restaurants are also within walking distance and are convenient. For traveling means other than walking, car dispatch service was convenient. No matter when I ordered you found a car within 1 minute. I think that it is good for the base of sightseeing.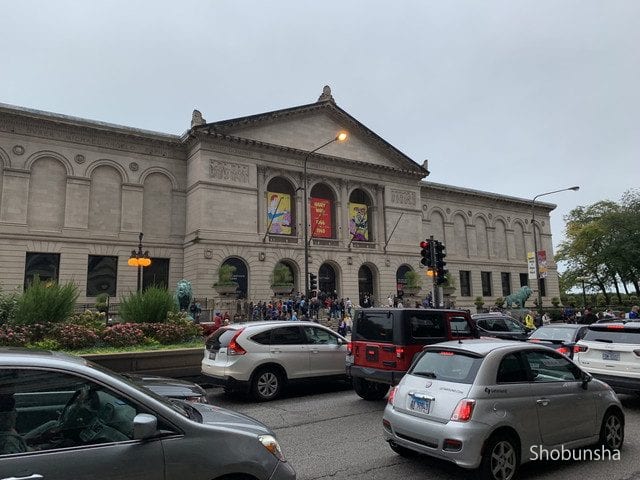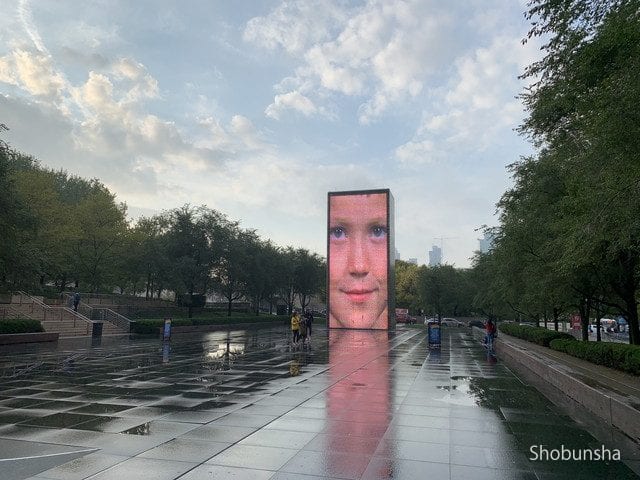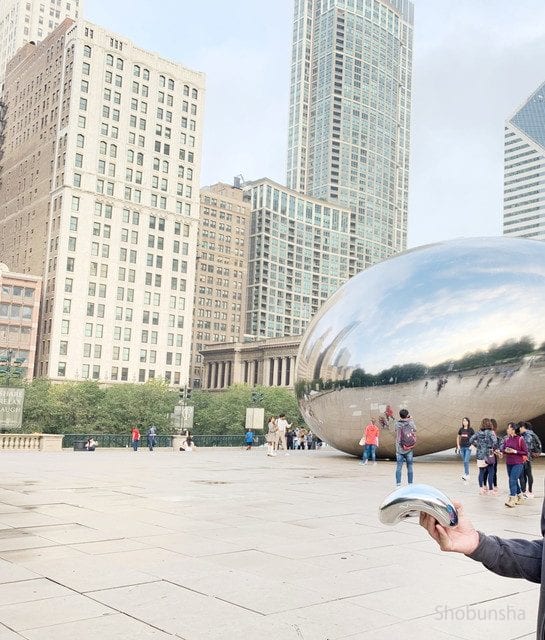 Summary
I have been spending the weekend of the second week of October every year in this hotel for six consecutive years. To participate in Chicago's biggest event called the Chicago Marathon, this hotel is the starting point for runners during this period. Tour participants from Japan also stay a lot, and participants staying at other hotels are gathered in the hotel lobby for the time being in the morning of the day. It is a 2 minute walk to the starting point and I think that it is the most recommended hotel for participating in the Chicago marathon. Although there is a whole old age, it is maintained well and I have not felt a problem in particular. Of course, it can be said that there is no doubt that it is convenient for sightseeing from the location of the hotel even at other times, it is recommended.