Fiesta Resort Guam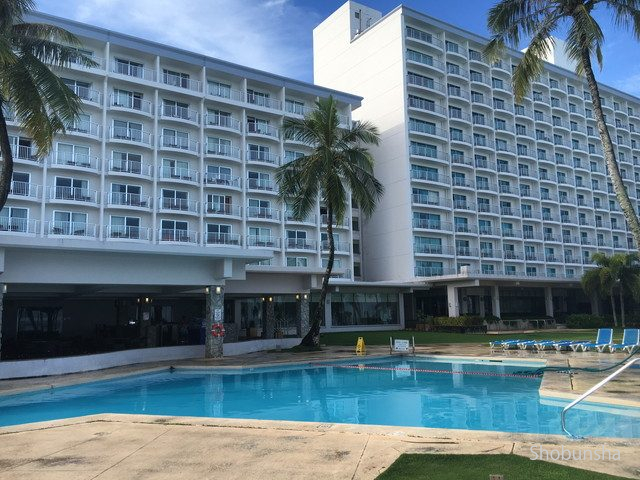 Room Type : Ocean Front Room
Stay Nights : 3 nights
Stay Num : 4 people
---
I chose "Fiesta Resort Guam" because it is easy to go to the beach and easy to go downtown. The primary purpose of this trip to Guam was to enjoy snorkeling in the ocean, so I was looking for a hotel close to the beach. This hotel is relatively close to Ipao Beach which is popular as a snorkeling spot and liked the location not far from the downtown where DFS etc. are located. There were several other hotels near Ipao beach, but this hotel was a minute walk from the lobby without steps and the point where the beach spreads in front is very attractive, this time we decided on this hotel.
How is the hotel's exterior, entrance and reception?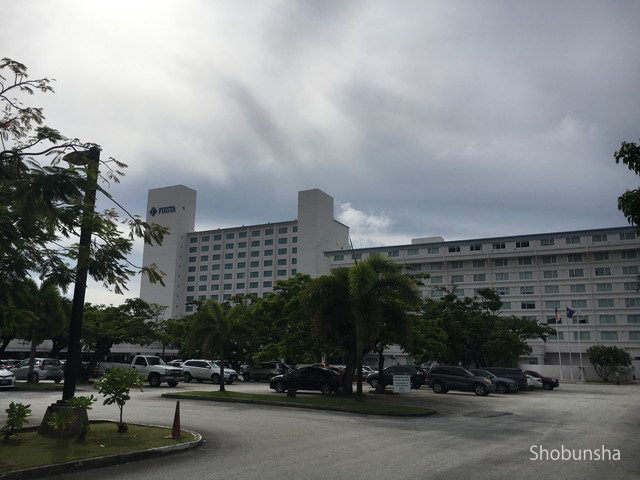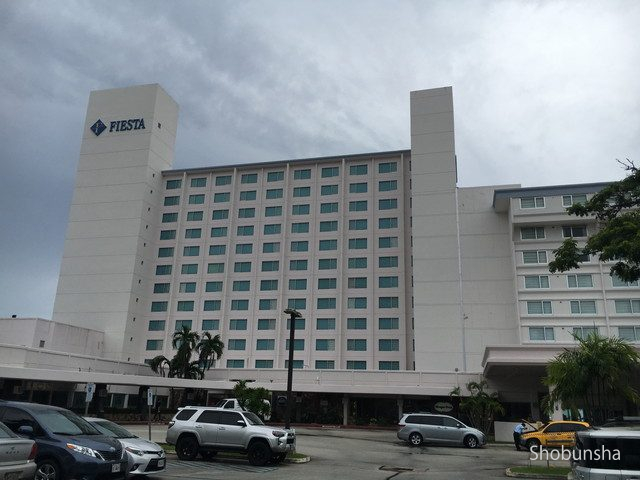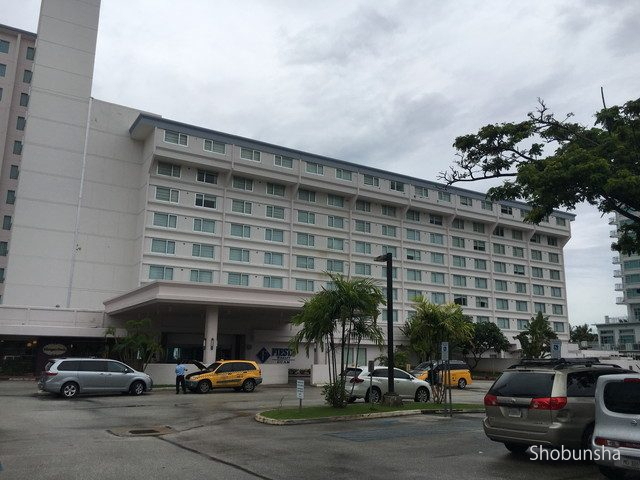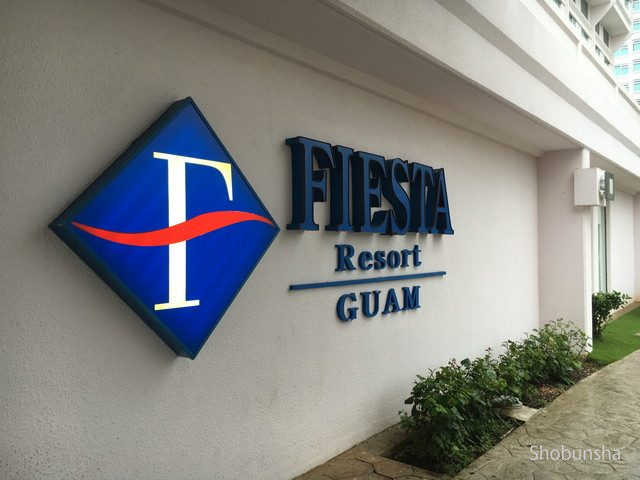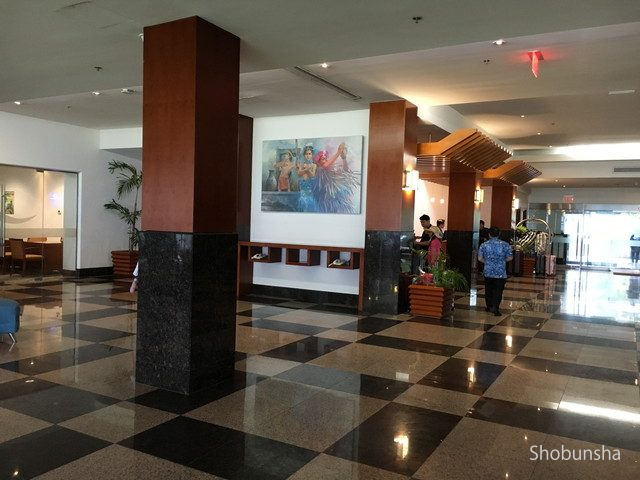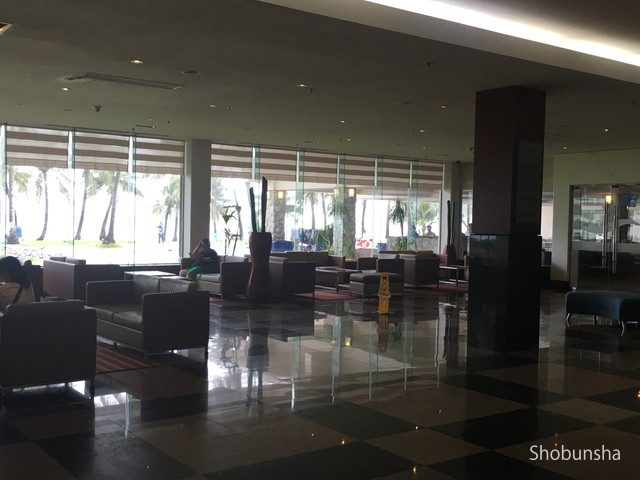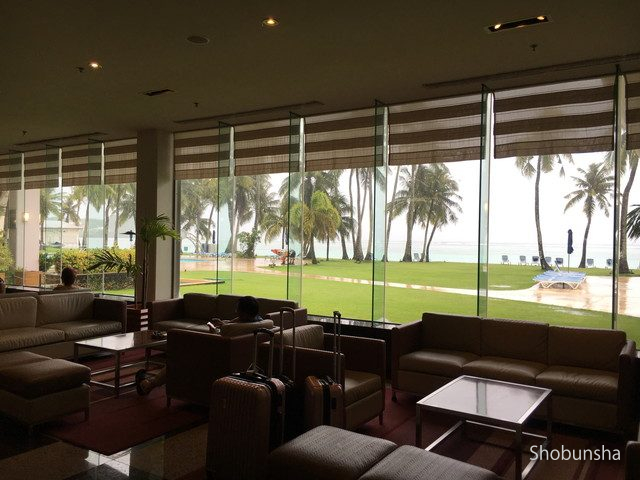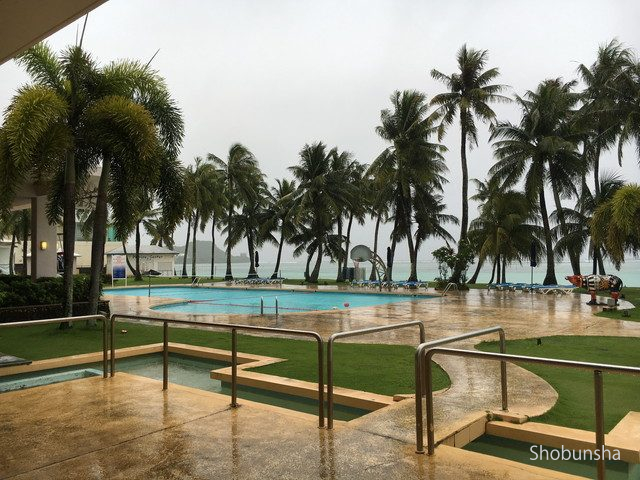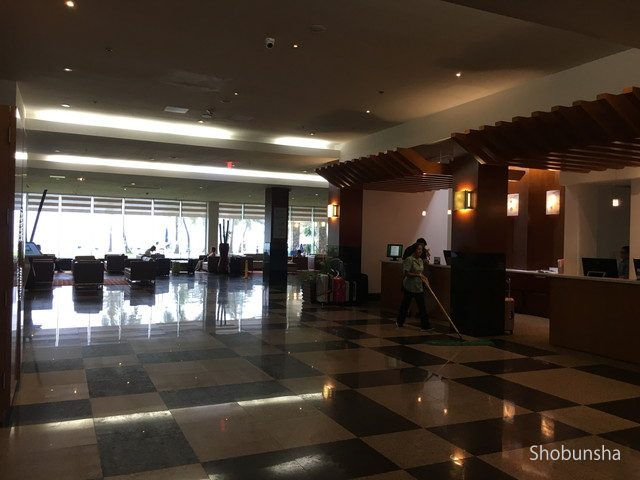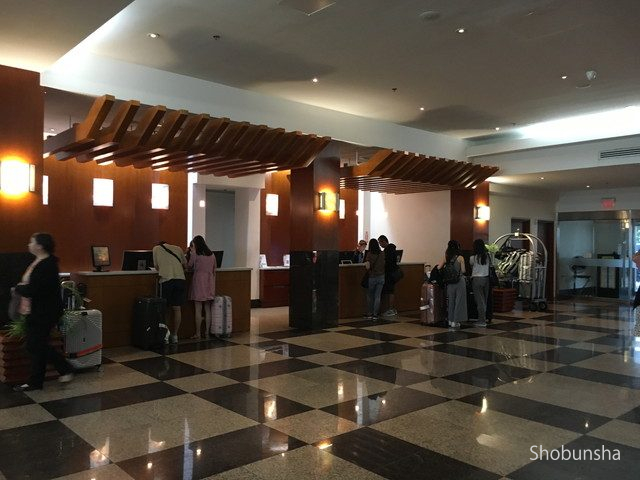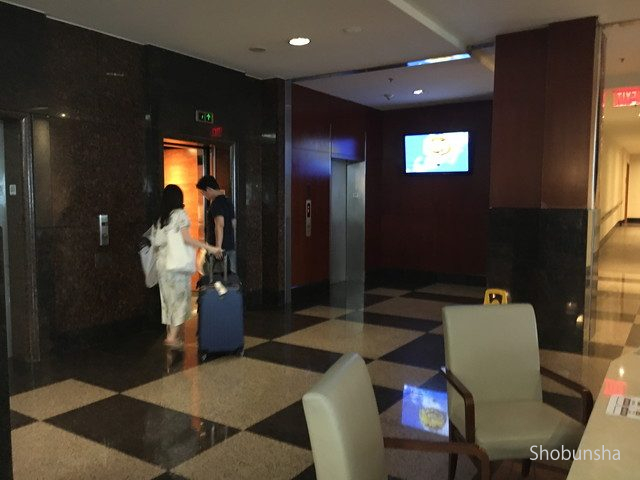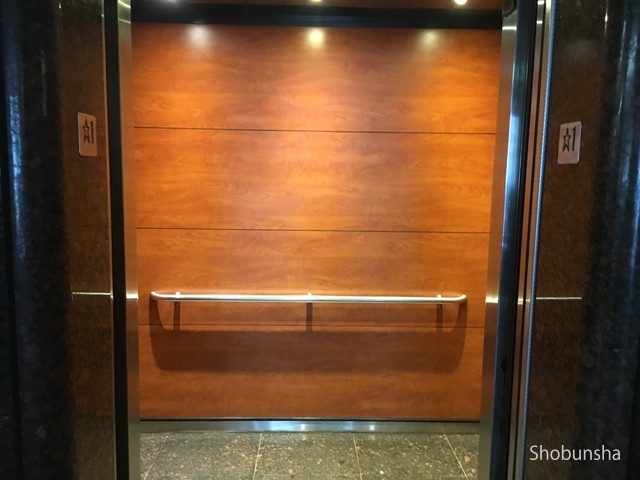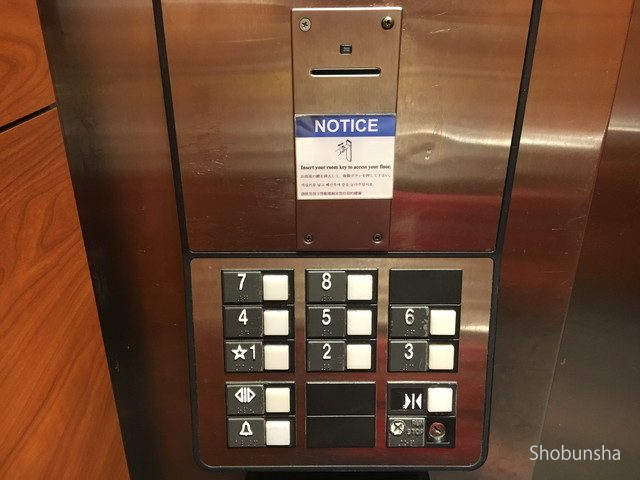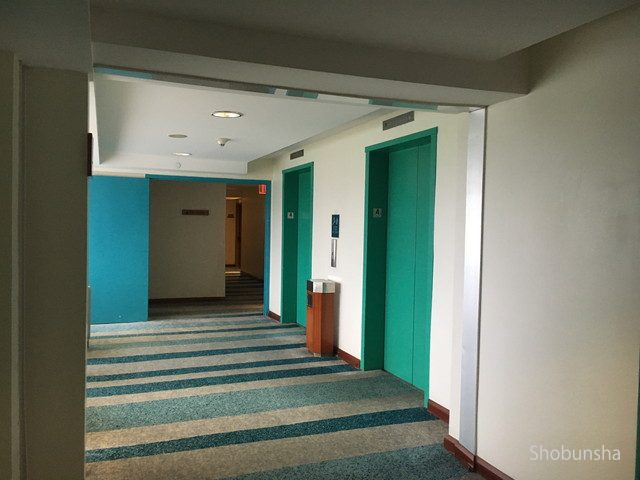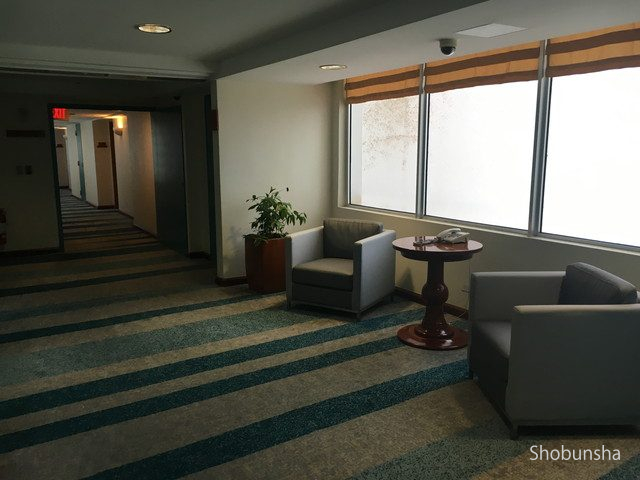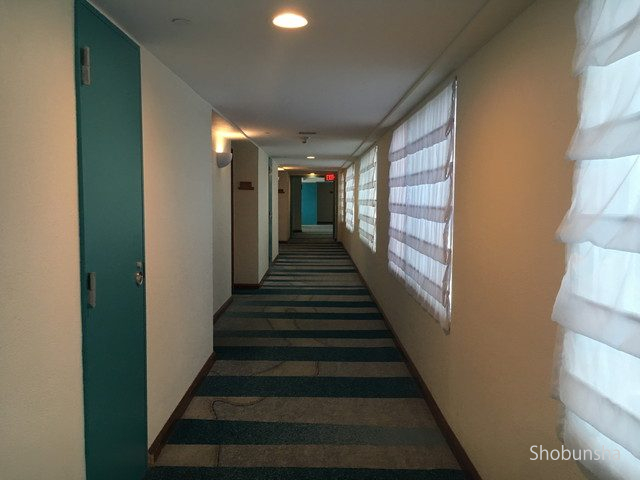 The ocean front room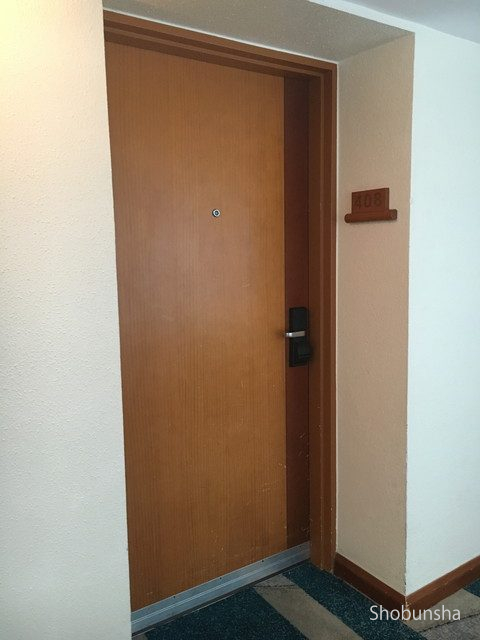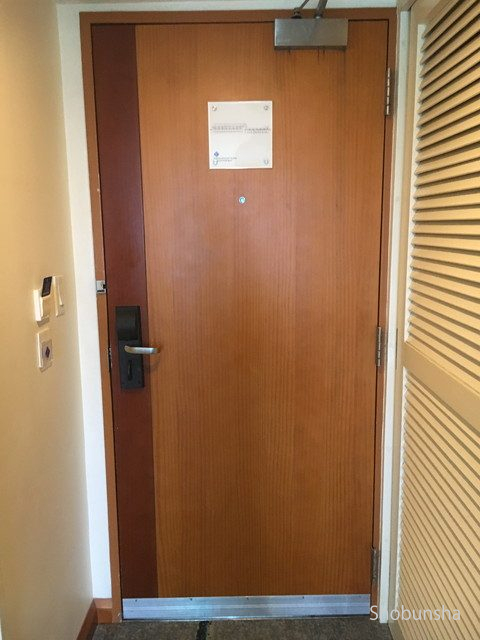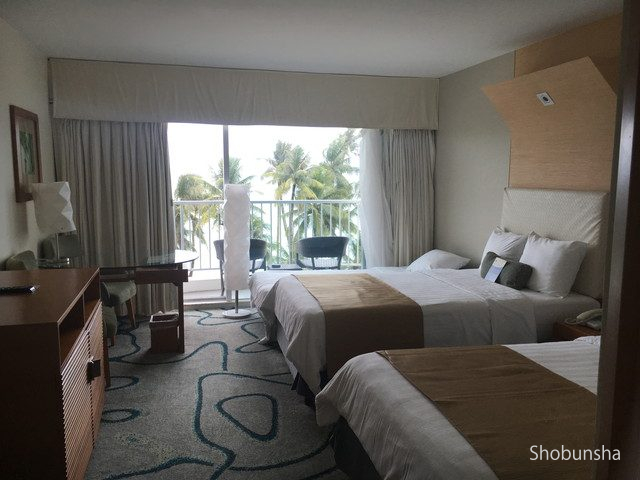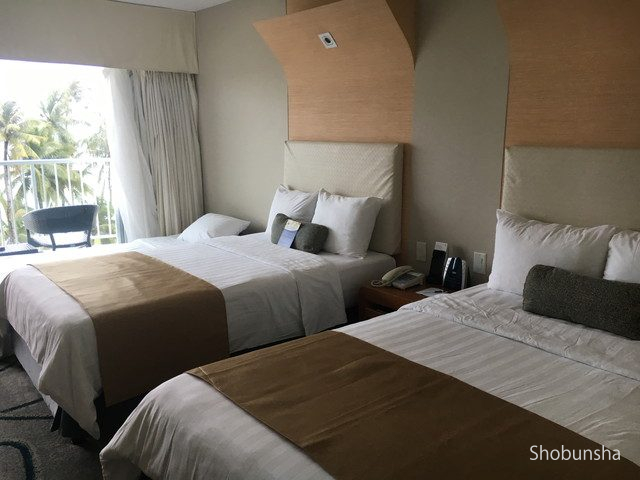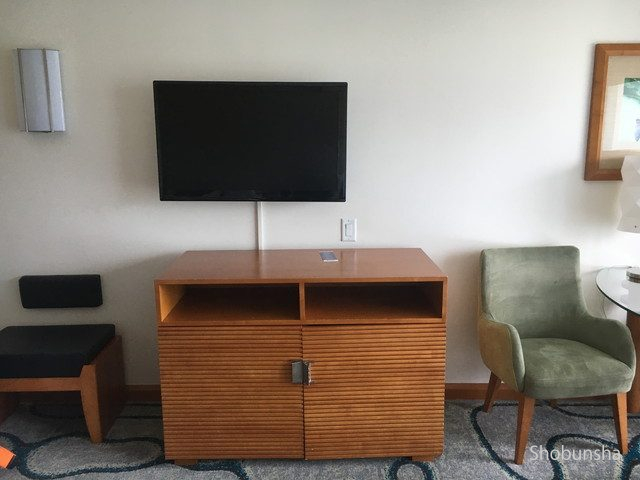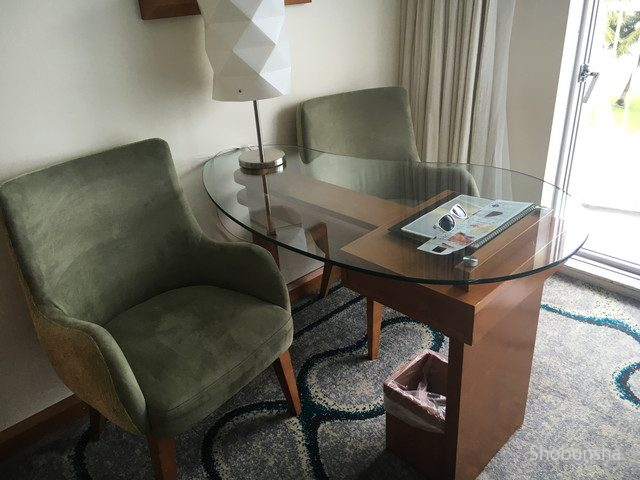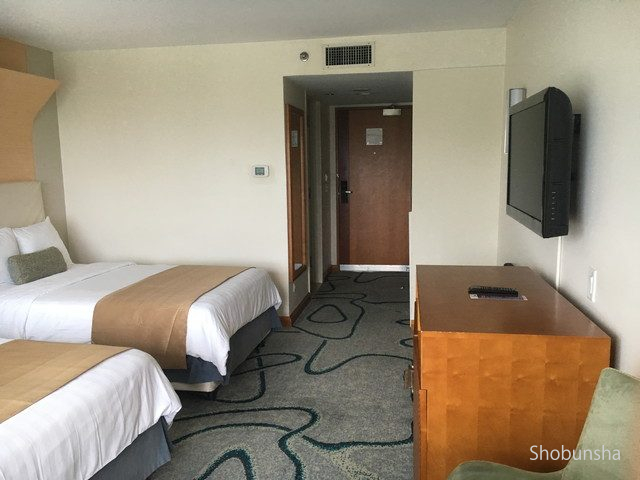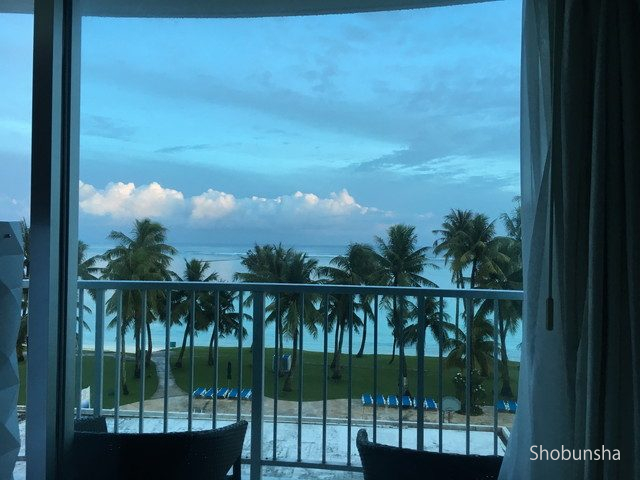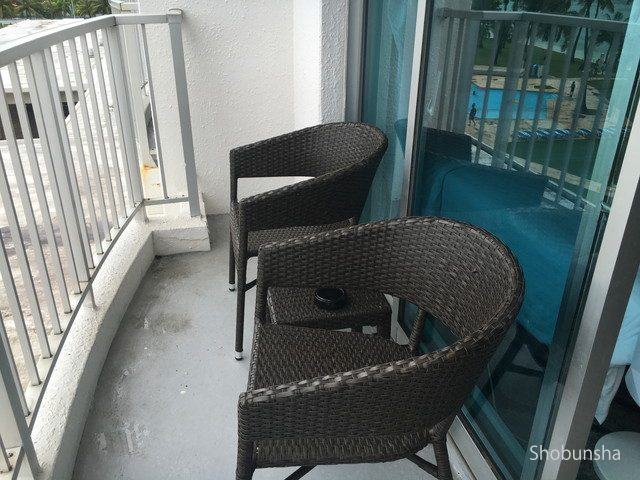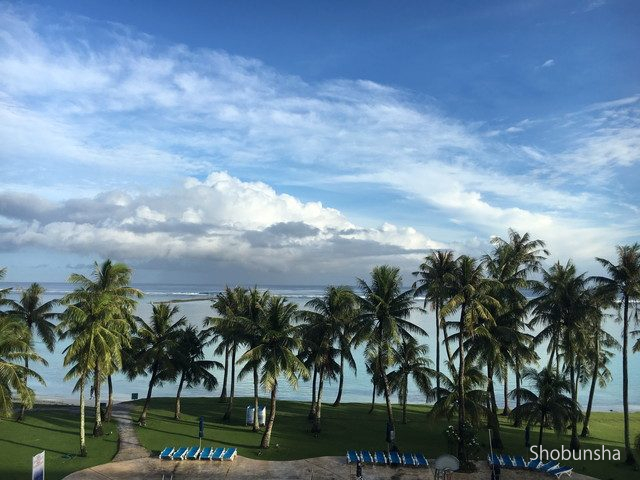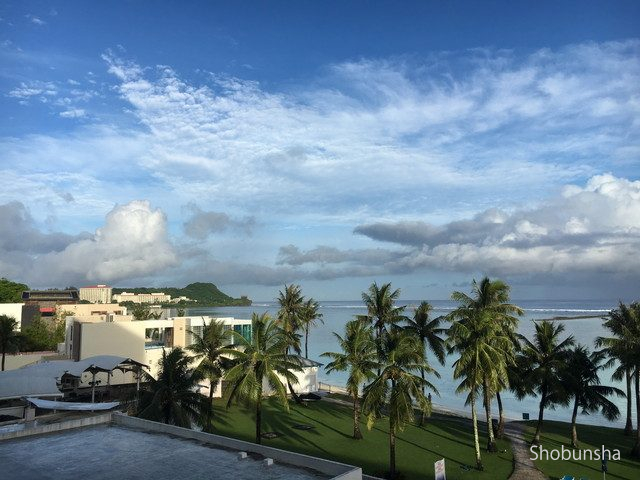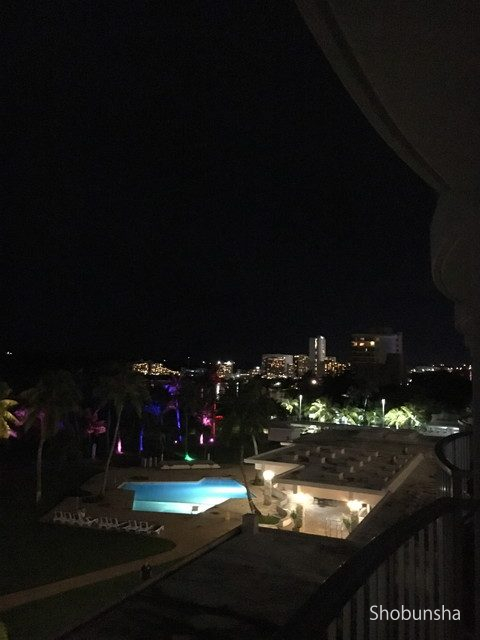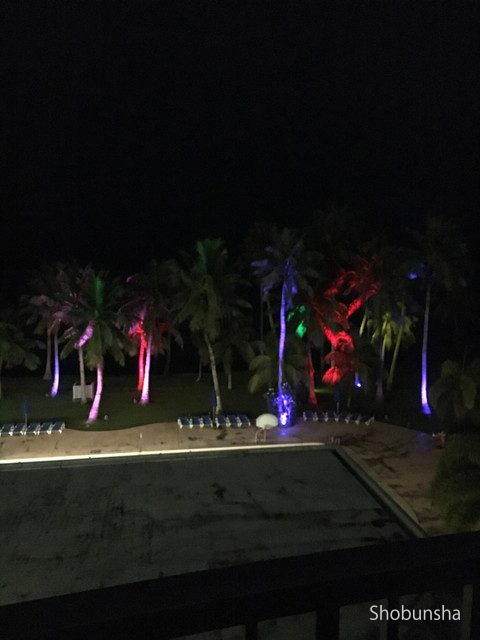 Bathroom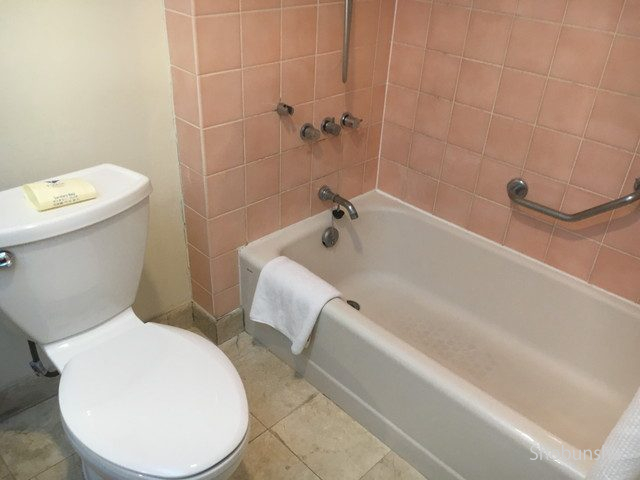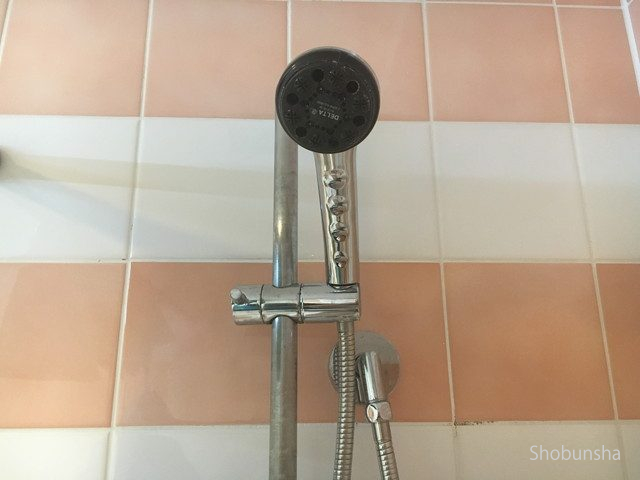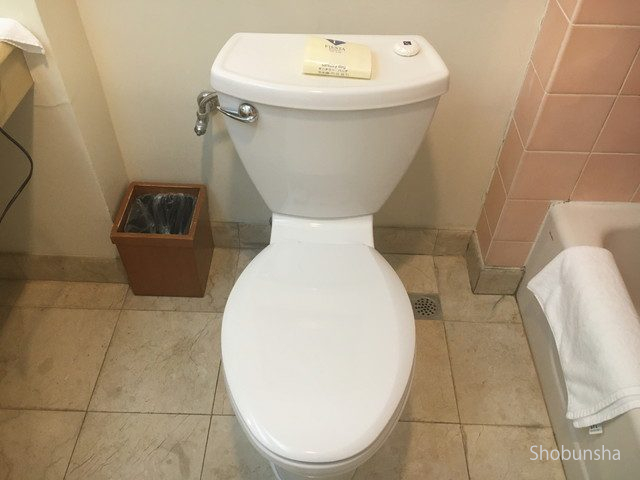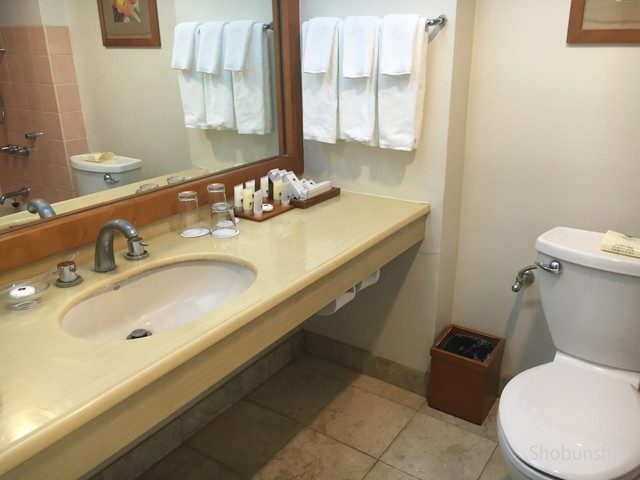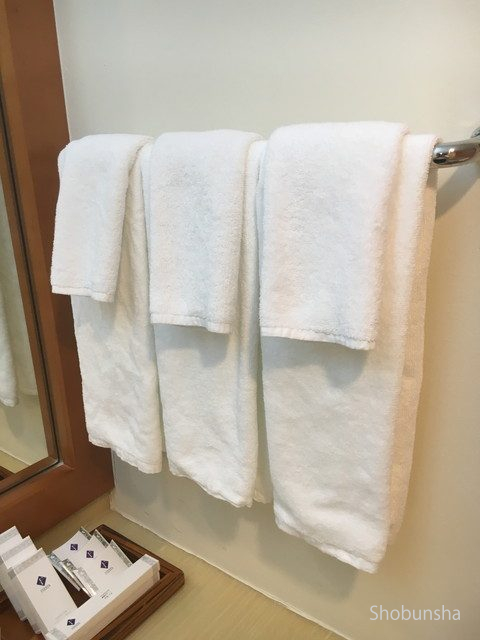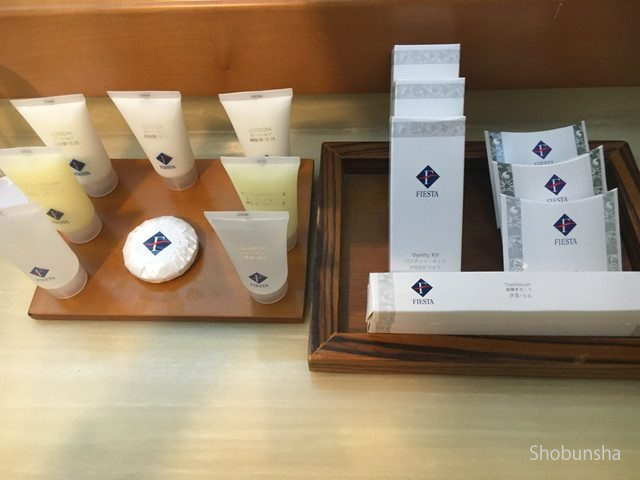 Closet and Safety Box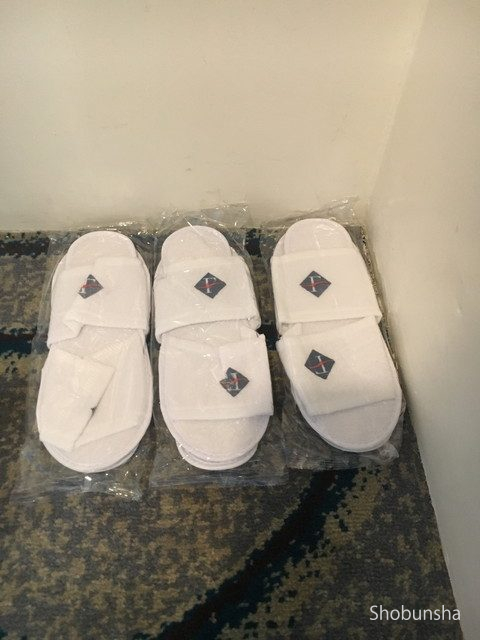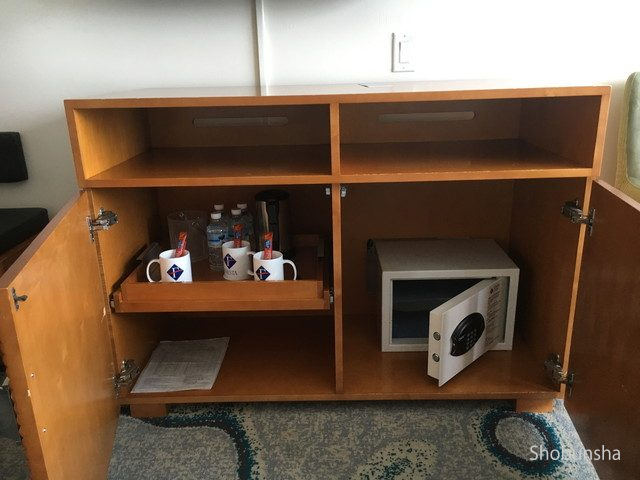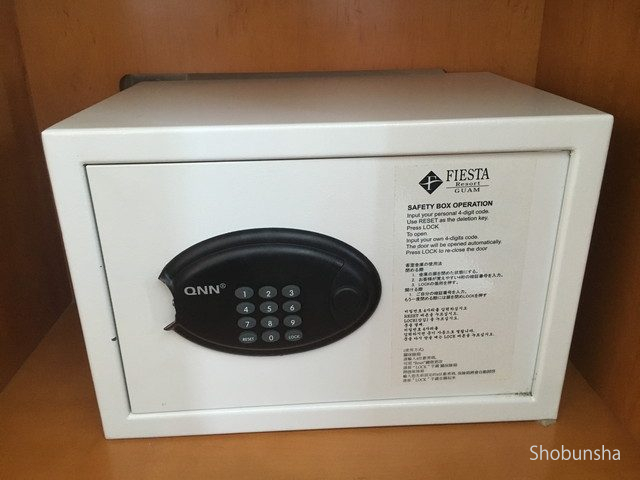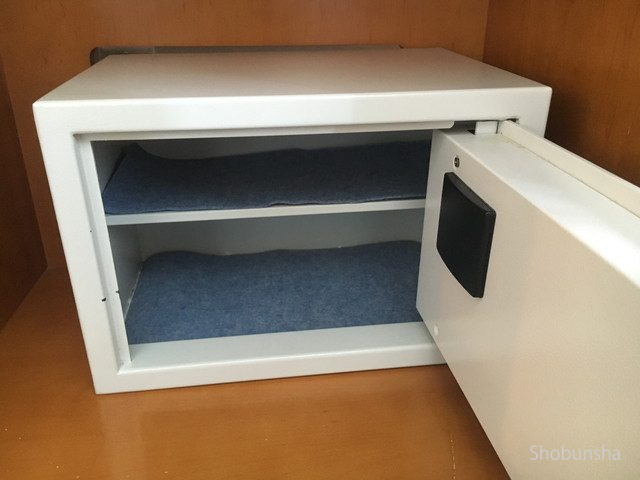 Mini bar / cafe in the room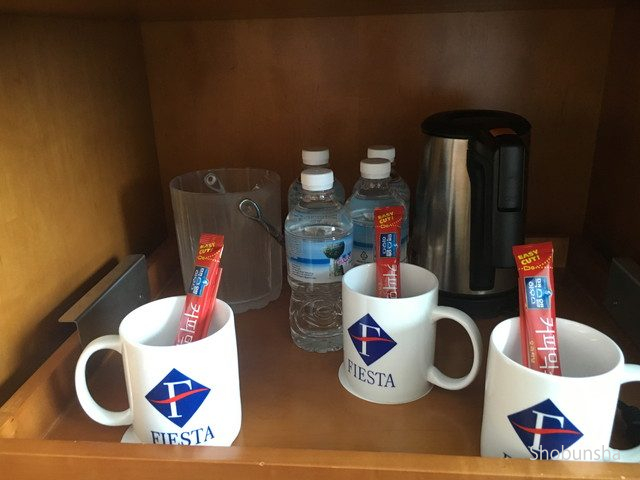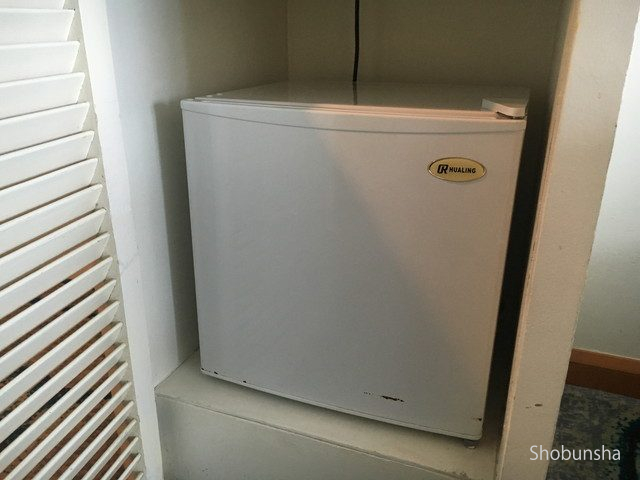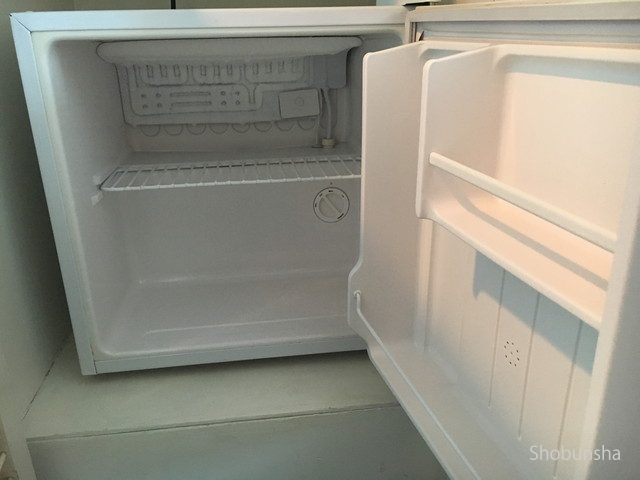 Restaurant and shop in the hotel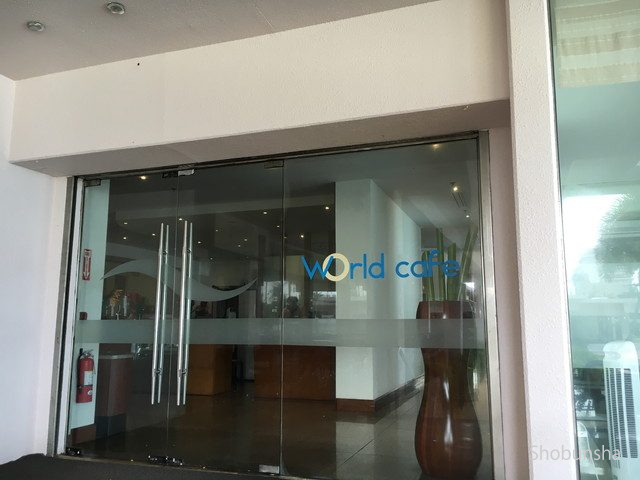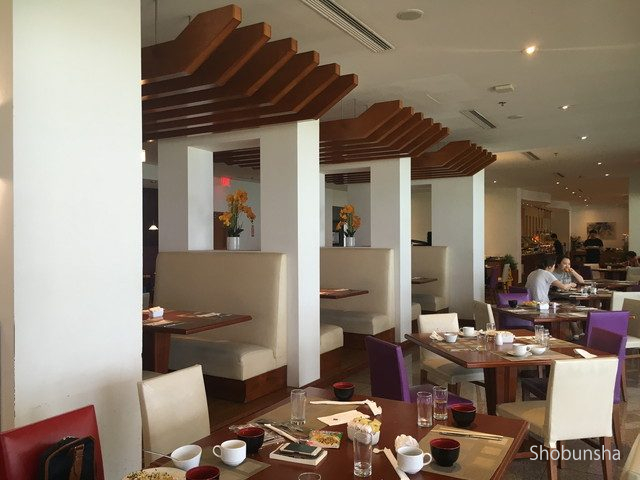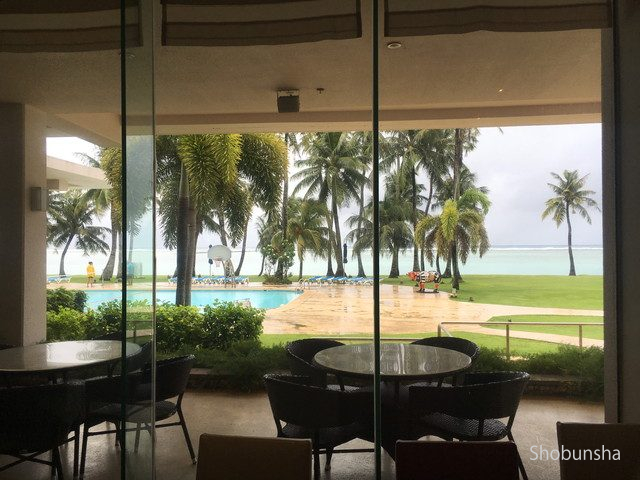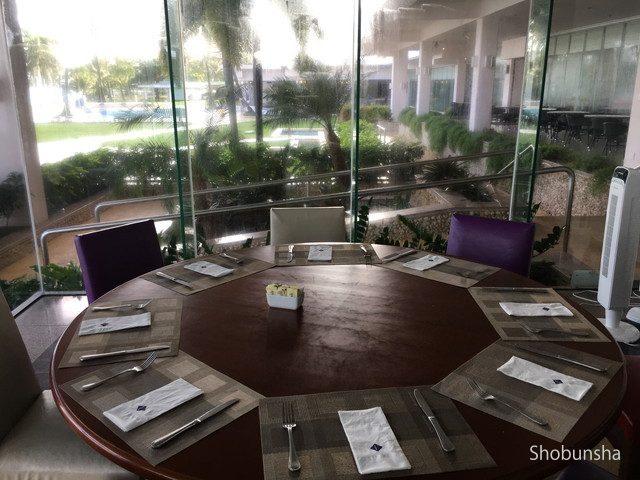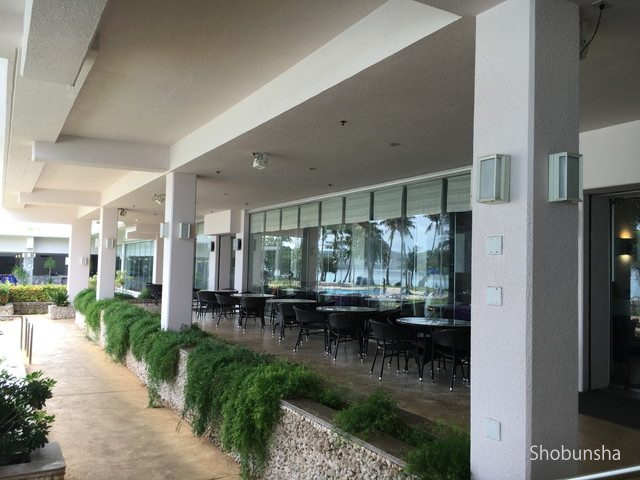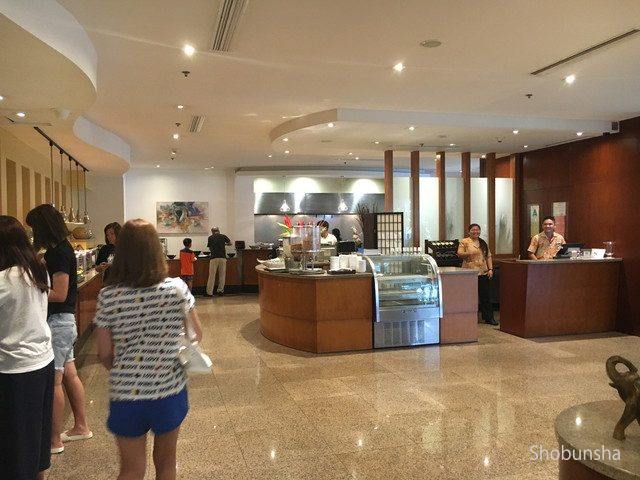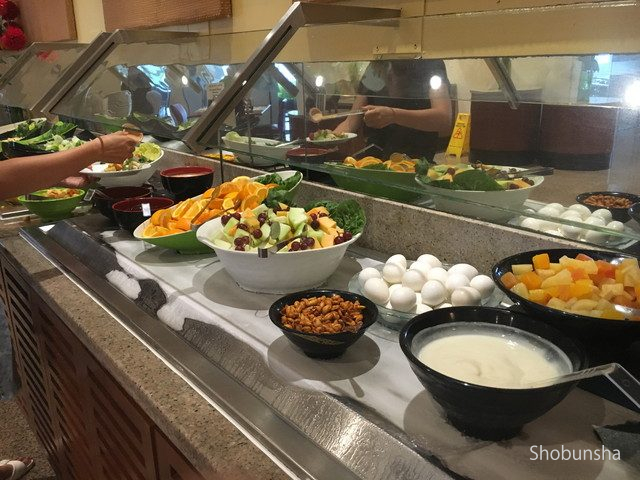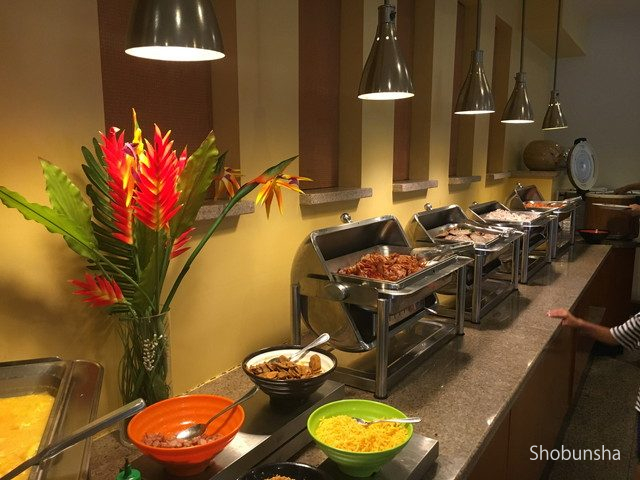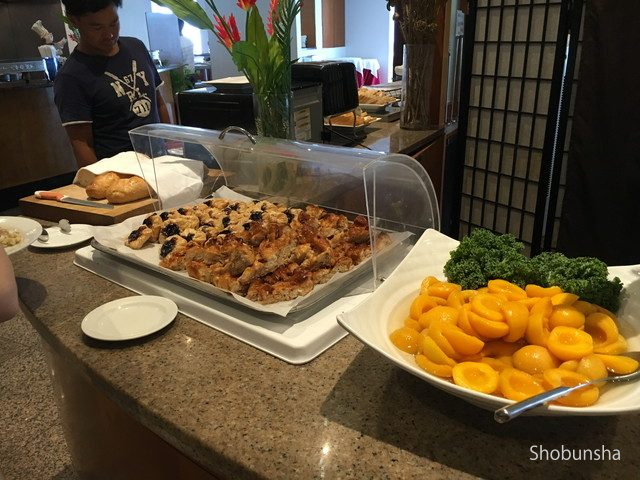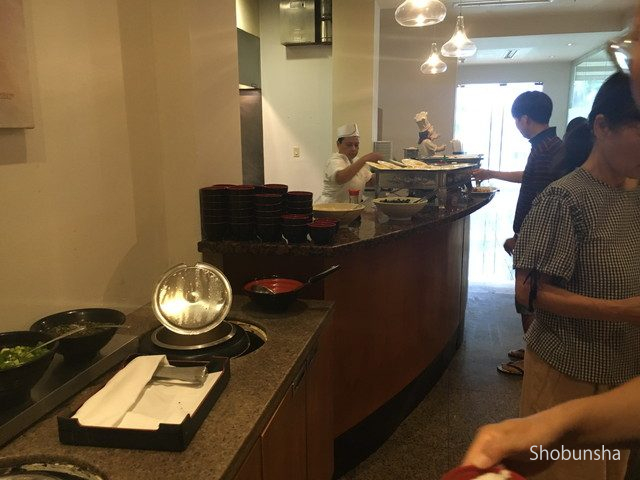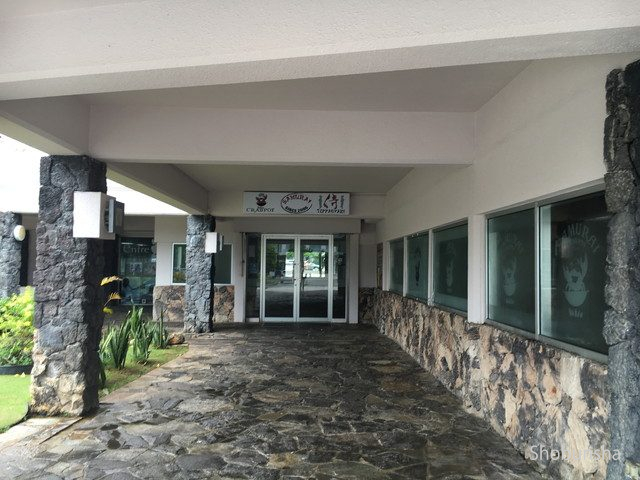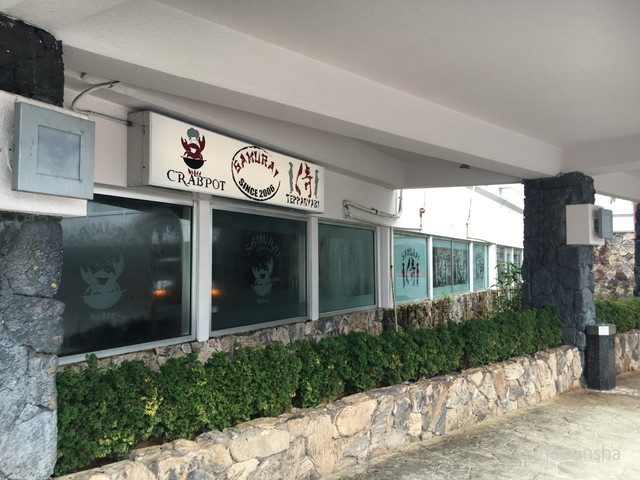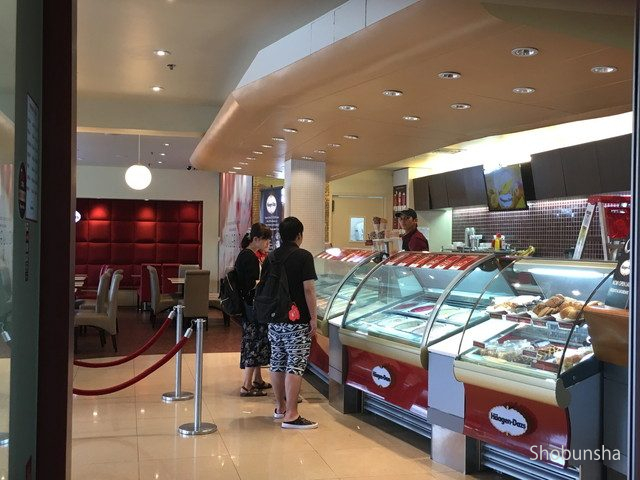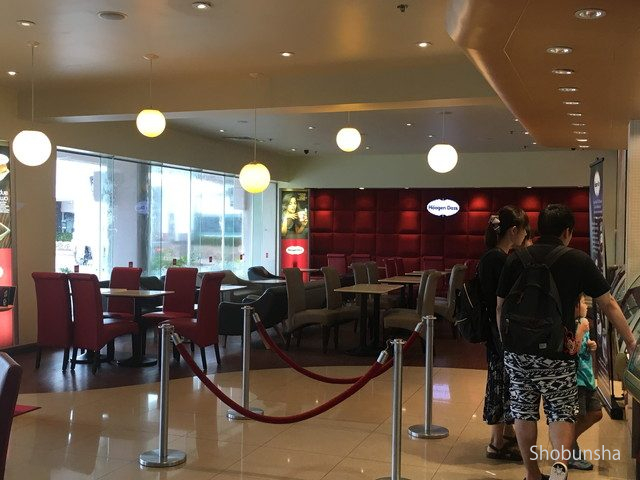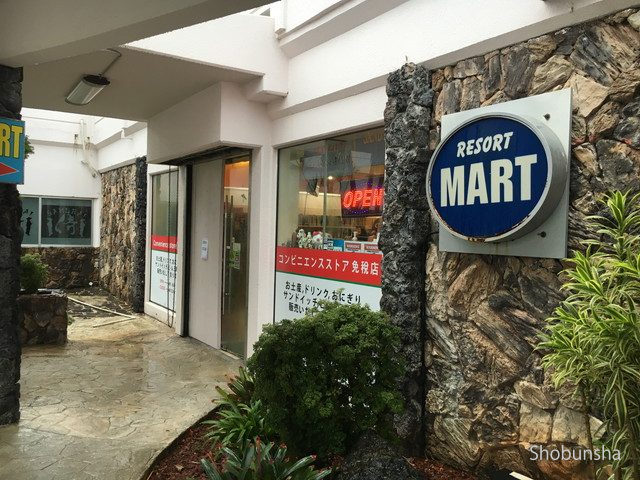 Facilities in the hotel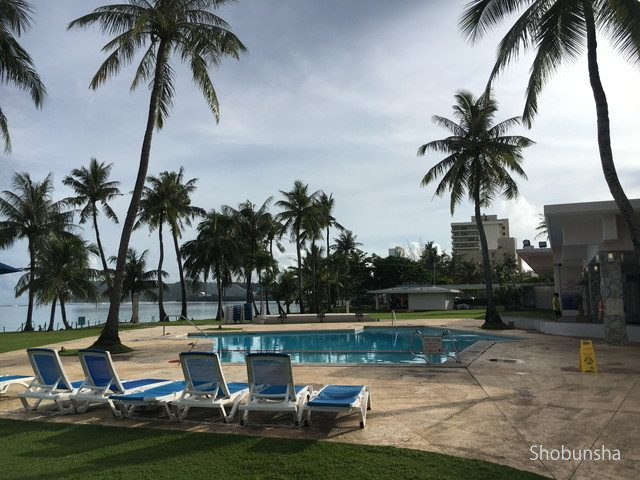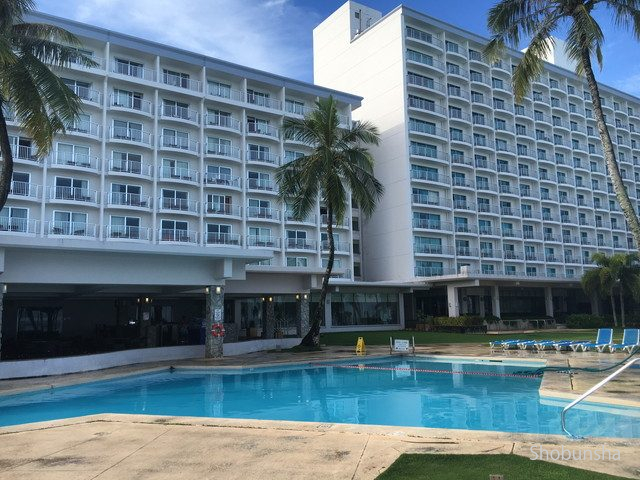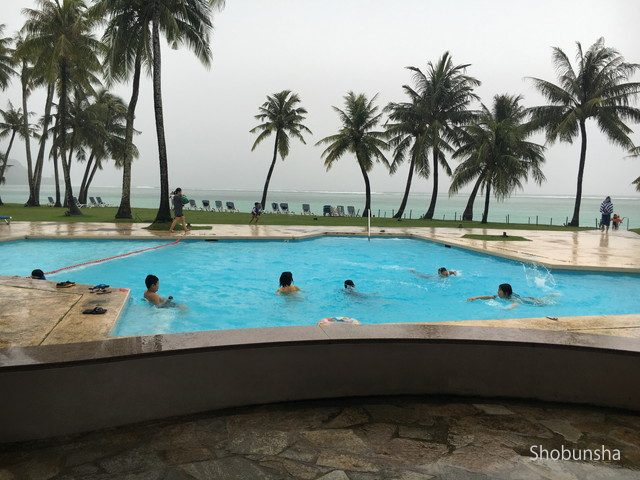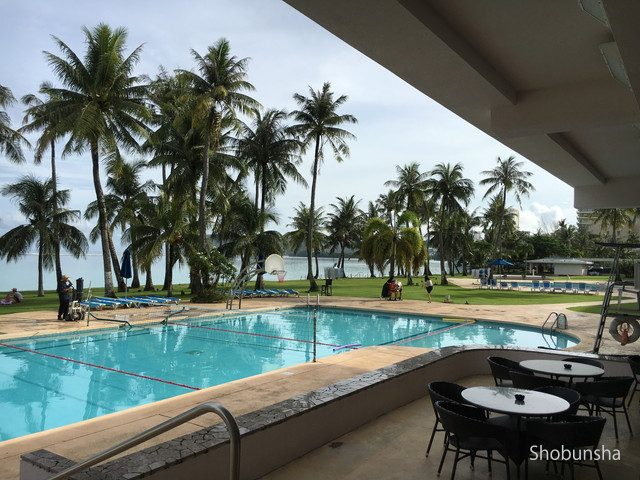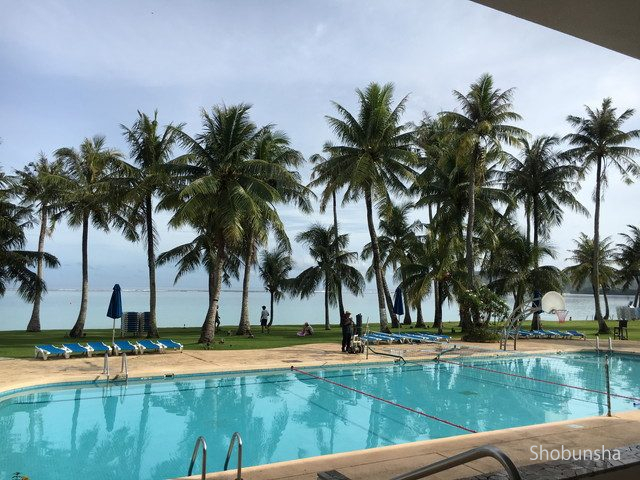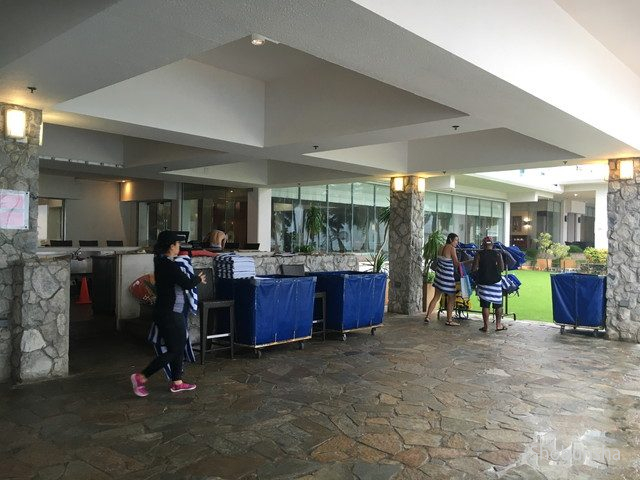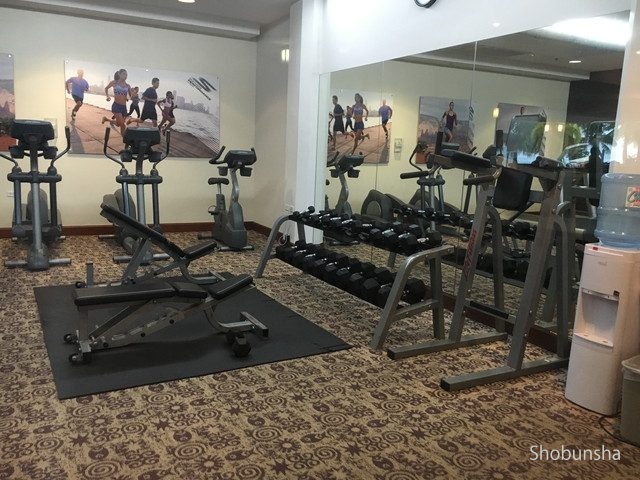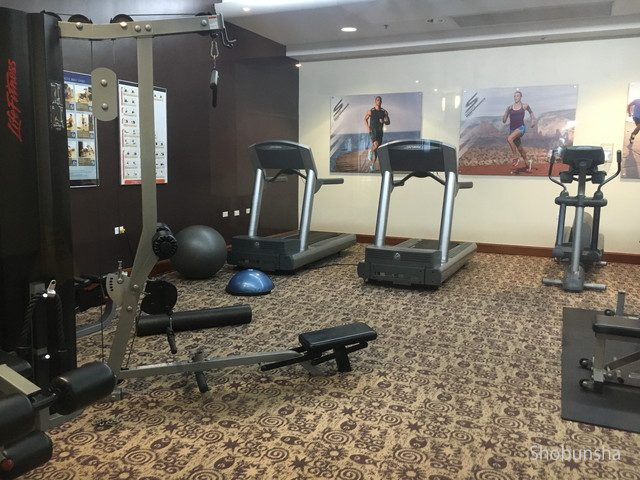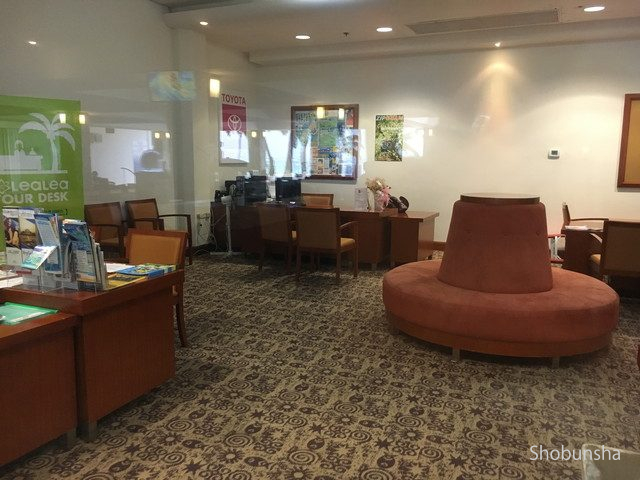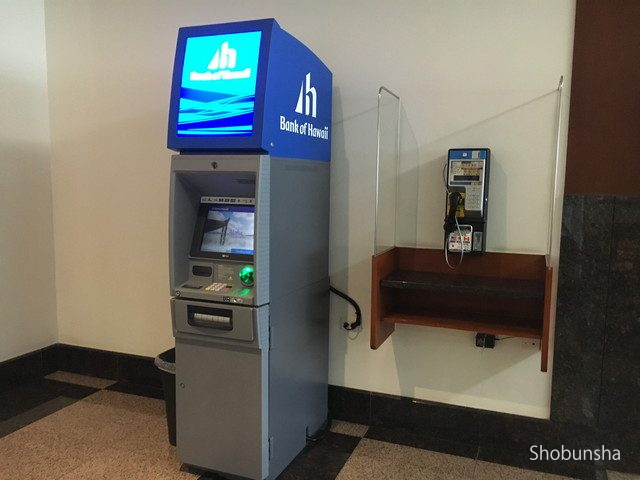 The beach in front of the hotel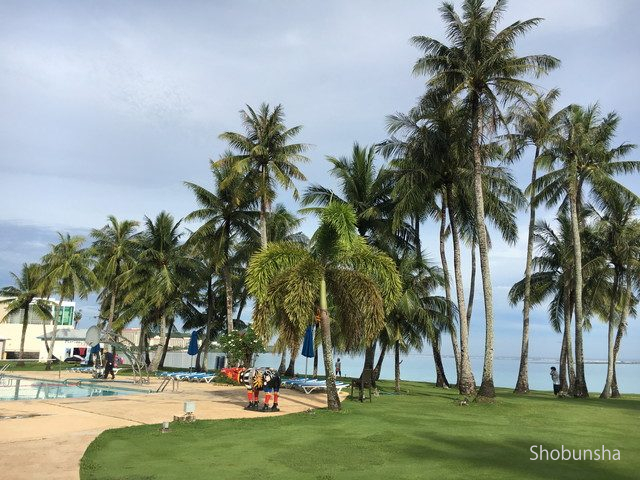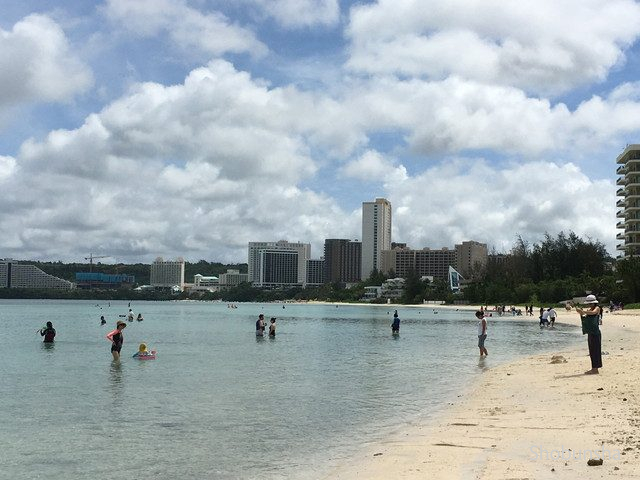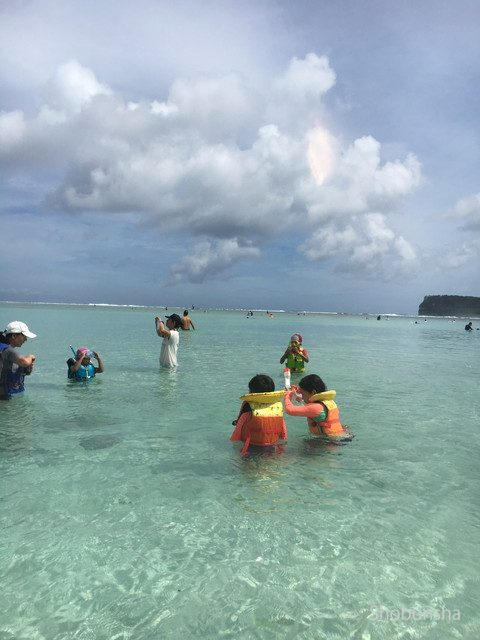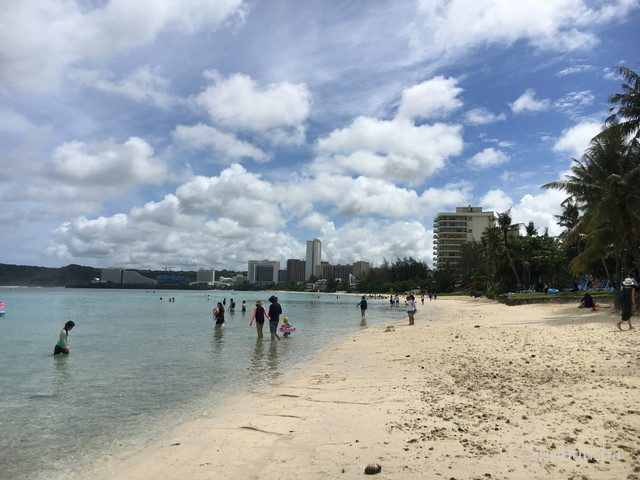 Hotel surroundings environment
The environment around the hotel was quiet as compared to Tamon's downtown area and I was able to spend a relaxing time. That's why there was no inconvenience, and the shuttle bus stop was close by as well. There was a lunchbox shop called "Convenience Osaka" in Japanese management and "Bento Chef" nearby. The phone in advance and order a lunch box to take-out and eat it in the balcony of the hotel room, it was really good. It was attractive to have an environment where you can easily buy favorite taste easily.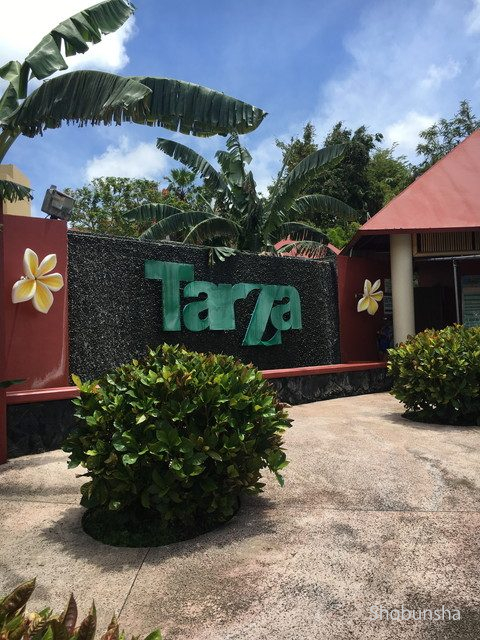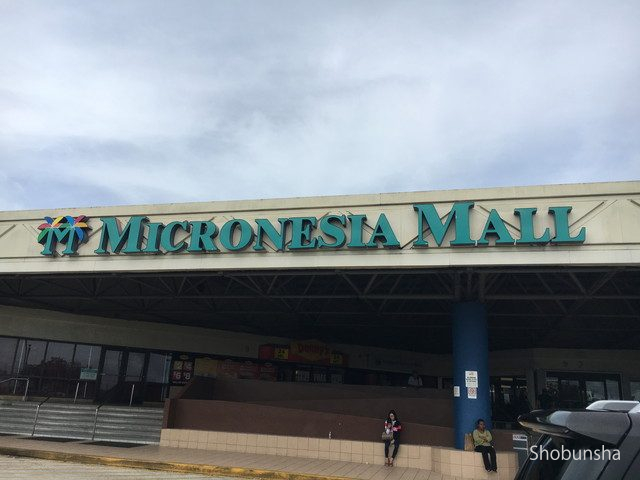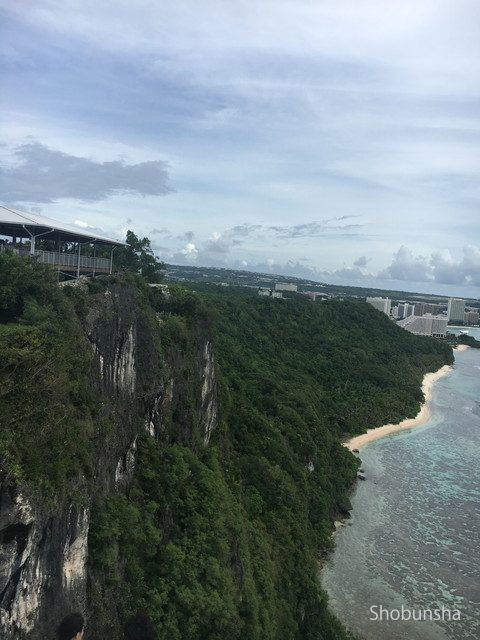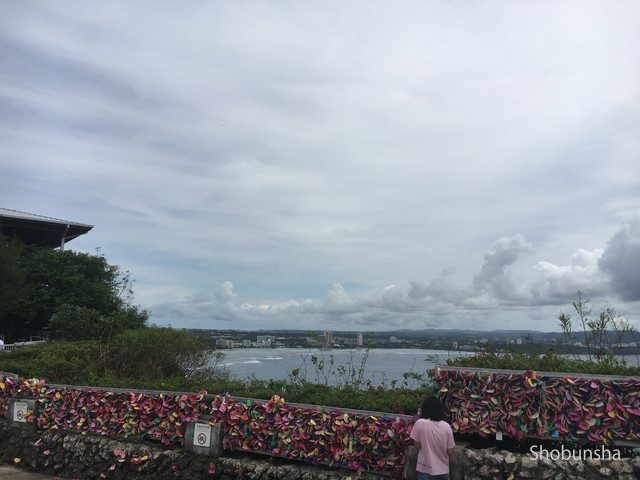 Staff and Customers
Every one of the hotel staff was friendly. You can rent a towel if you present a card at the poolside, but also lent me a pleasant time when I forgot the card in my room. In the restaurant where breakfast was taken, there was a seat like a private room on the window, there seems to be a rule that gives priority to the group of only adults, but even for children with us like us I was refused, but I was happy to show you around during the vacant hours. Because there were few Japanese staff, I could not communicate with Japanese. I was fortunate to be able to speak English, so there was no problem but I thought there were times when I was in trouble if I could not speak English at all. On the last day, one women's Japanese staff came in, but it seems that they were not those who came every day.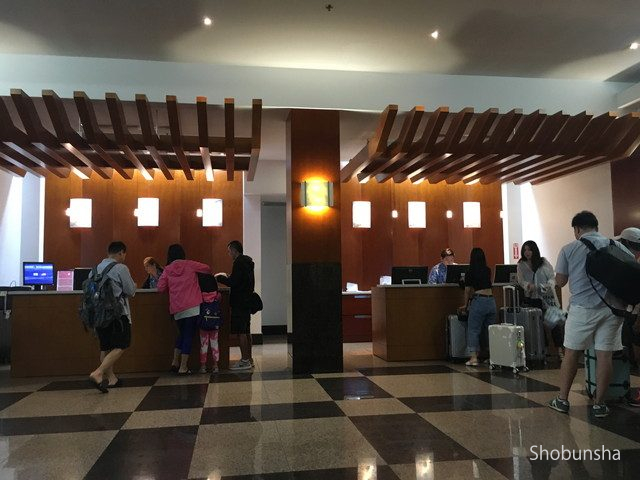 Access
We were asking for pickup service from the airport so we dropped in at other hotels. If it is a taxi, I think that it is located in less than 10 minutes from the distance. The surroundings are quiet, but there are lots of convenience stores and restaurants, and the popular K Mart is also about 20 minutes on foot and it was very convenient.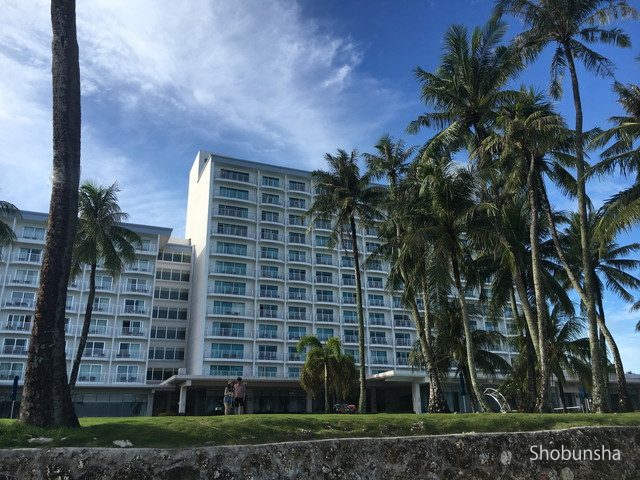 Fiesta Resort Guam Summary
The purpose of this trip to Guam was to snorkel in the ocean and to have a relaxing time, so it was a great answer in that sense as well. First of all, the beach was right in front of the hotel lobby, it was easy for us to have a swimsuit in the bathing suit, it was easy for us of our children, bulky towels and life jackets can be borrowed for free, It was very helpful. Although it is a bit far from the downtown, we could go from the bus stop along the street in less than 10 minutes by shuttle bus and there was a rental office obliquely in front of the hotel. The hotel itself is not a luxury hotel, so the luxurious feeling is lacking, but the interior is a clean and simple design, so the oldness was not very much felt comfortable. Breakfast was not very delicious, but if you miss the taste of Japan, delicious Japanese lunchboxes and Japanese-owned convenience stores are also available. It was an exactly good hotel for location, price, scale, everything. And the best reason why I would like to stay at "Fiesta Resort Guam" when I go to Guam is the beauty of the garden next to the beach in front of the hotel. You will be healed by the scenery that you do not get tired of watching for hours. I also would like to visit there soon.