Las Vegas Bellagio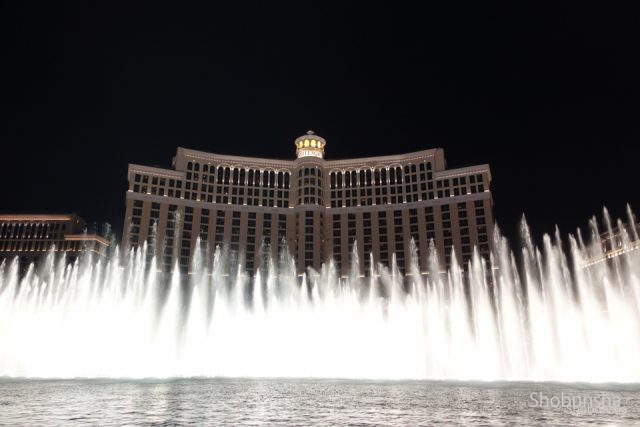 Room Type : Fountain View King
Stay Nights : 1 night
Stay Num : 2 people
---
The hotel "BELLAGIO" is a world-famous hotel & casino in the center of Las Vegas, USA. You can enjoy plenty of extraordinary entertainment like Las Vegas like fountain show which is done with huge fountain in front of hotel, show "O" of Cirque du Soleil, beautiful botanical garden. In this trip I saw Cirque du Soleil 's show' O (O) 'in Las Vegas as one purpose, so the theater was in the hotel and stayed at "Bellagio" where access is convenient. 【Official website】 Las Vegas Bellagio 【Related article】 Recommended hotel in Las Vegas is here »
Las Vegas Bellagio exterior, entrance, reception
"Bellagio" is a hotel facing the Strip Boulevard which is the center of Las Vegas, convenient for sightseeing on the strip boulevard and go shopping. It is a distance of about 10 minutes by car from McCarran International Airport, which is the gateway.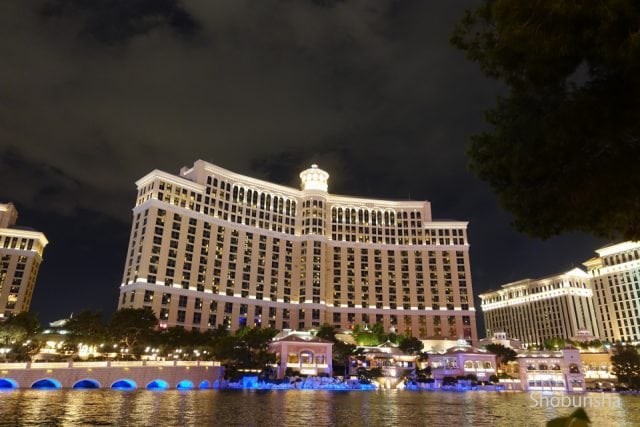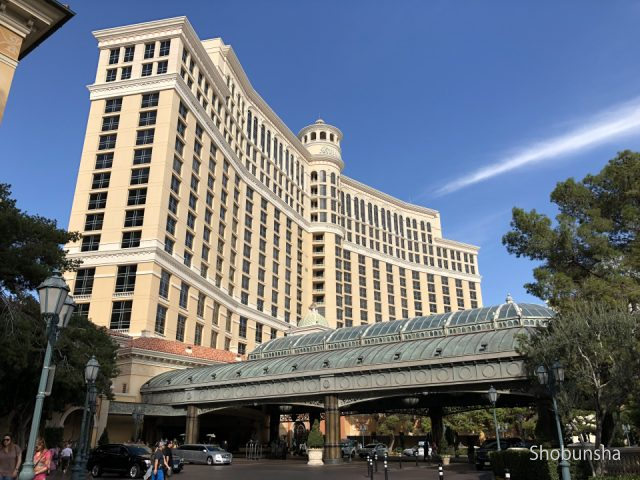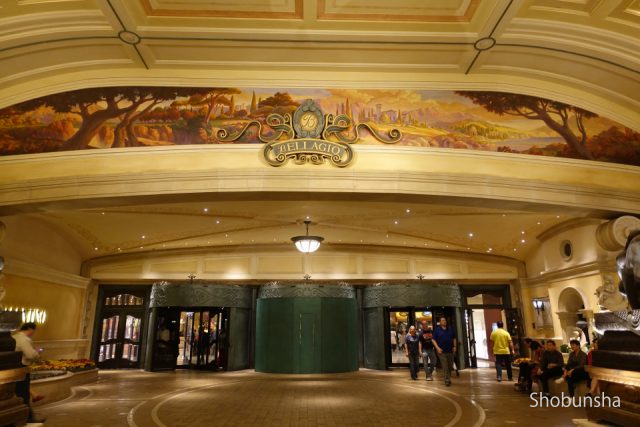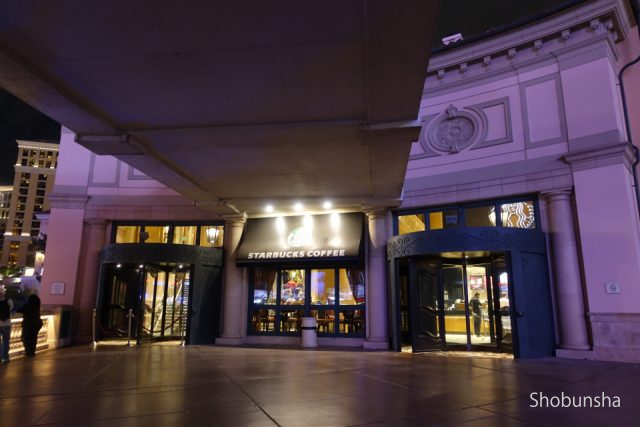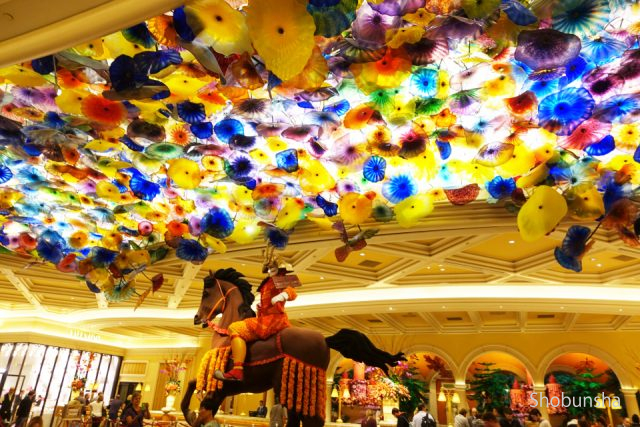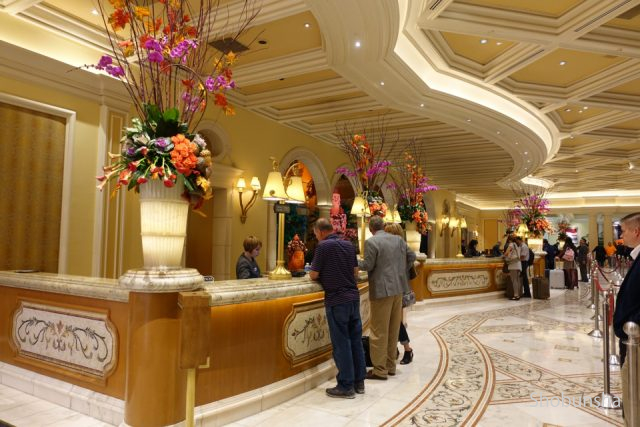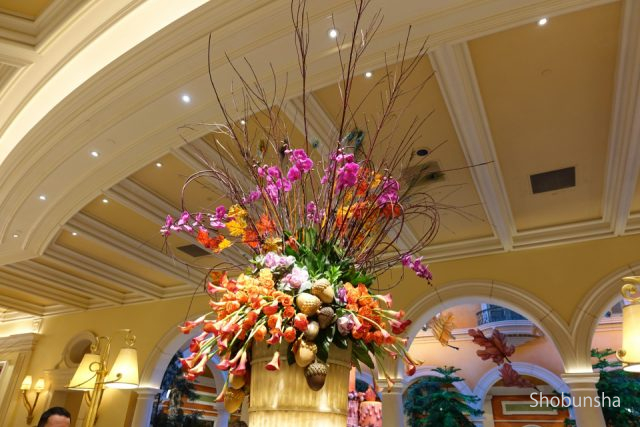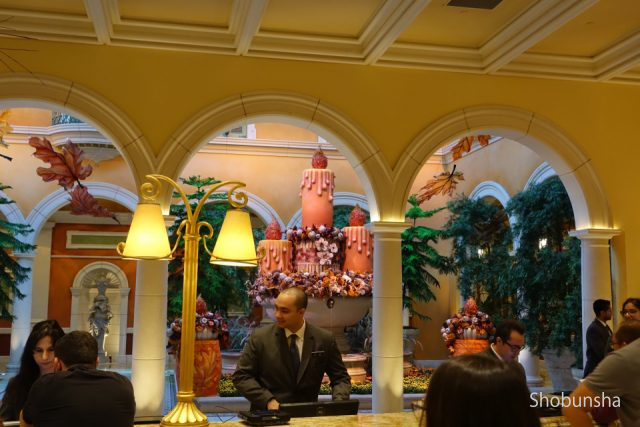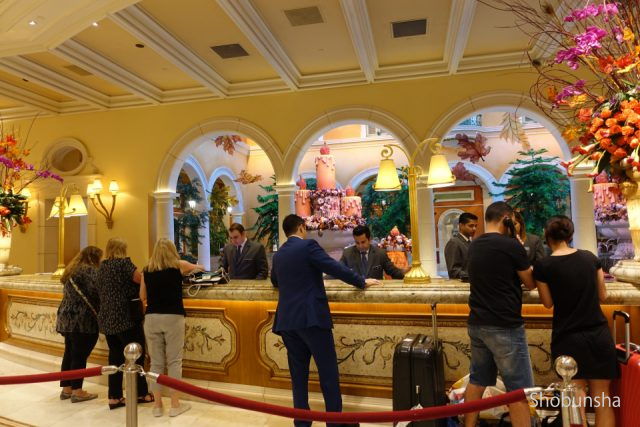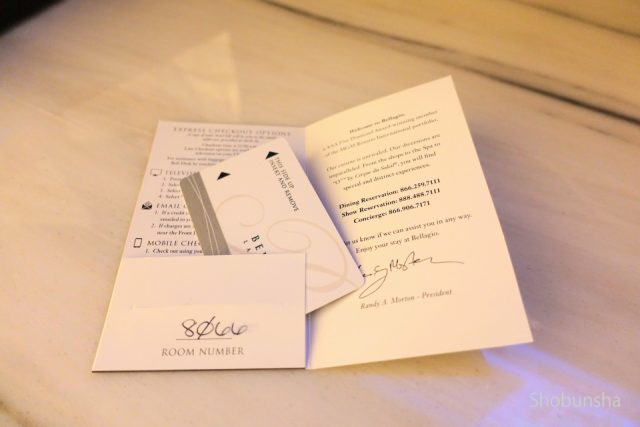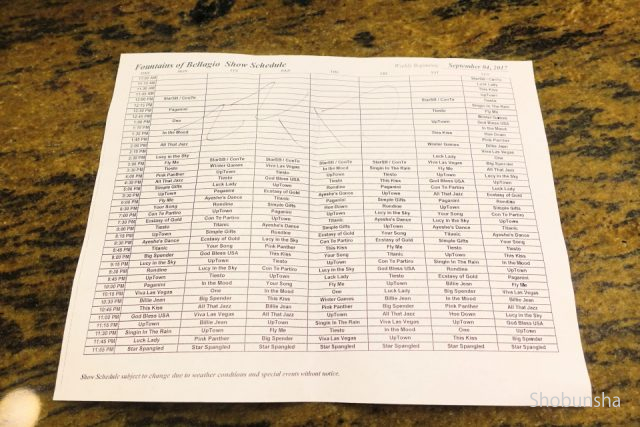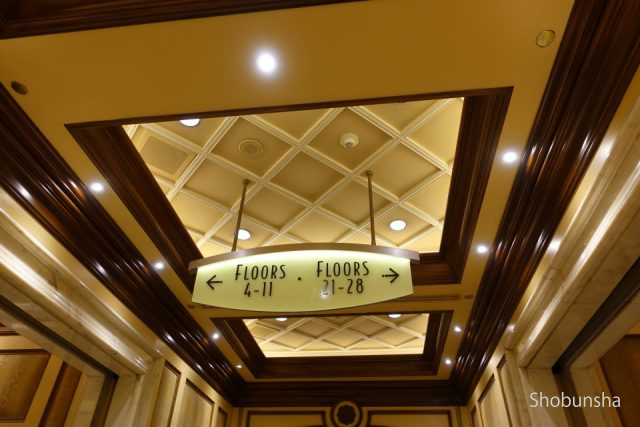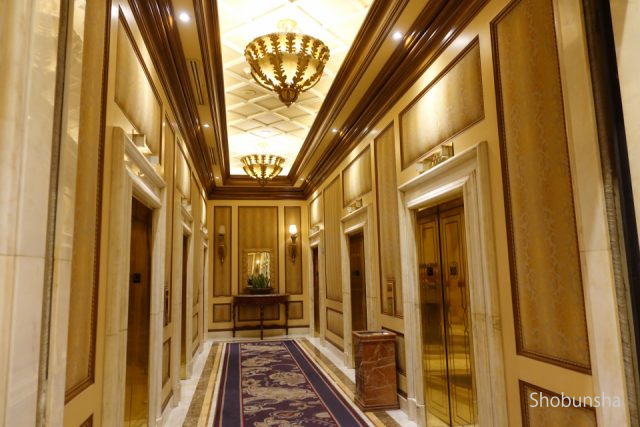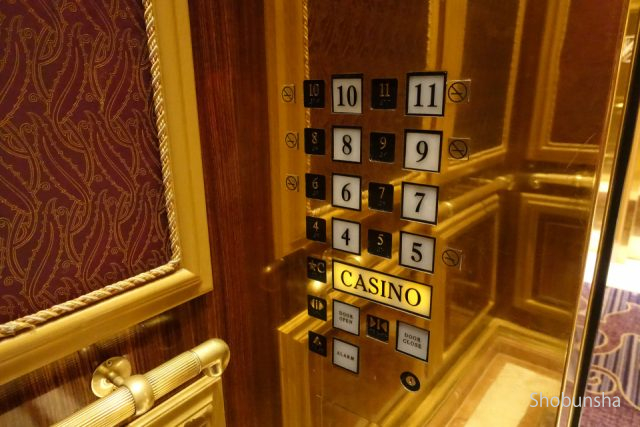 In the guest rooms of Las Vegas Bellagio Fountain View King?
I thought that I wanted to see as many fountain shows as a specialty of "Bellagio" as much as possible and I reserved a room (fountain view) on the side that can see the fountain. For the cheap room with fountain view type, the bed size was King or Queen. Because the number of guests was two people, we chose a little cheap. In a spacious and beautiful room, I was able to spend relaxing though it was overnight.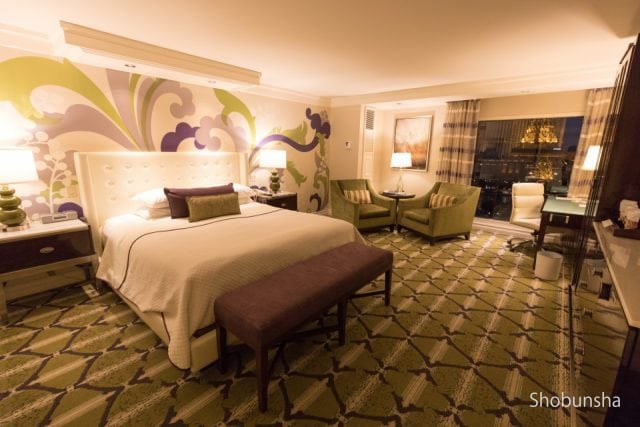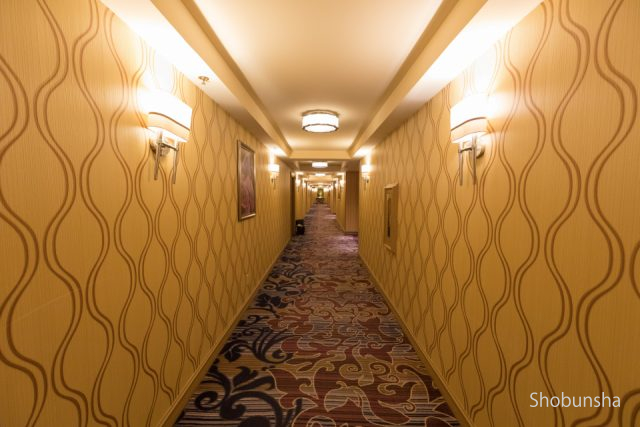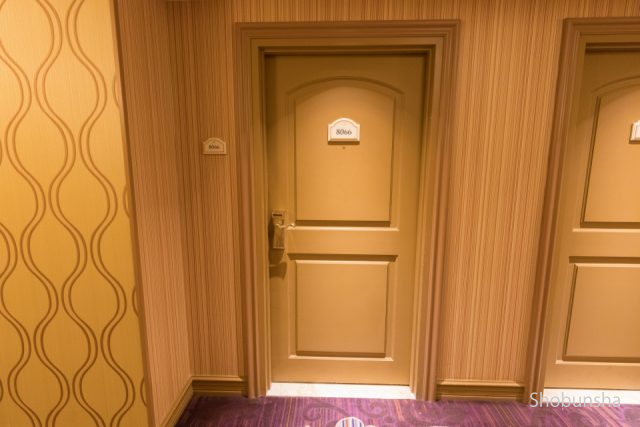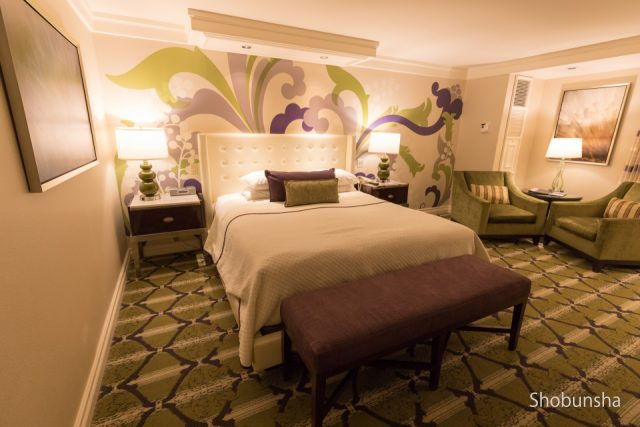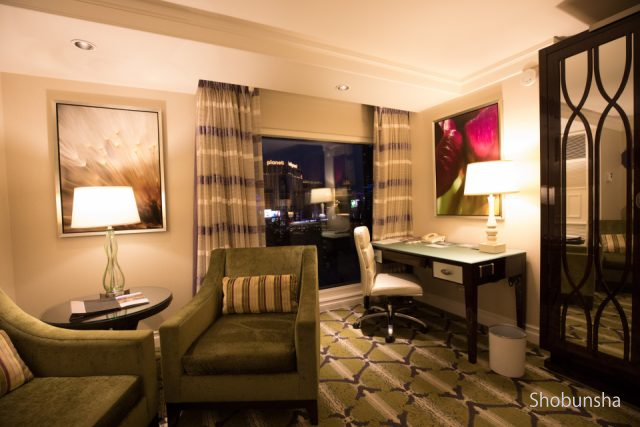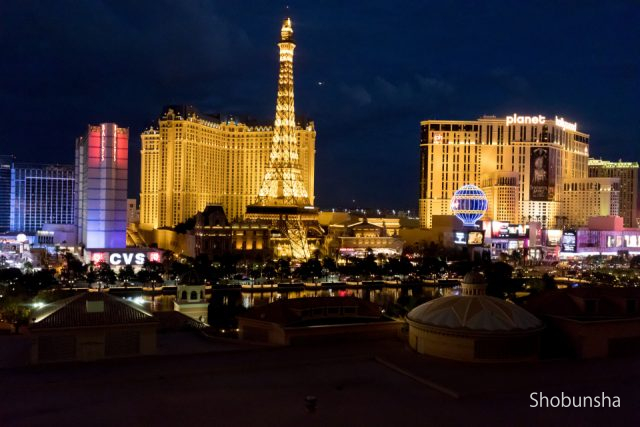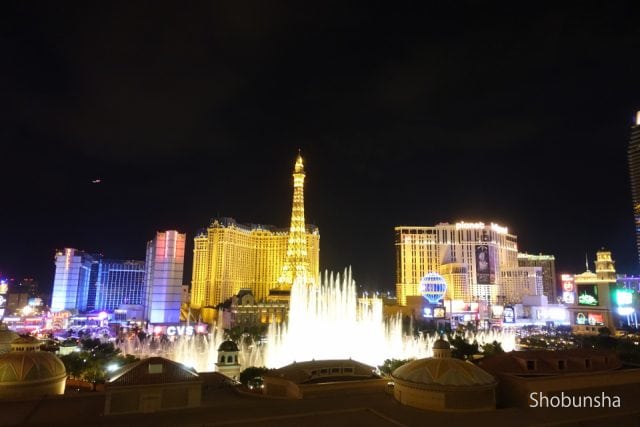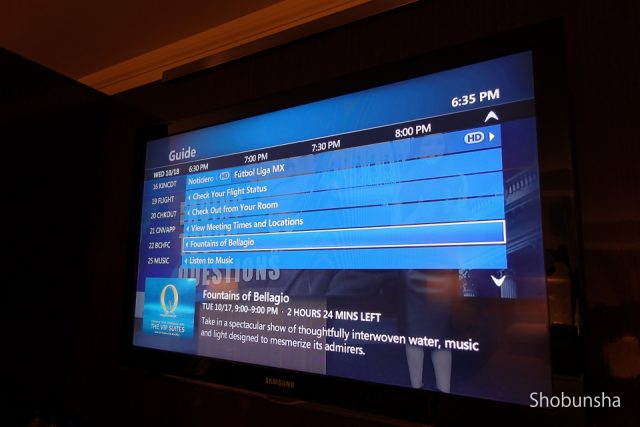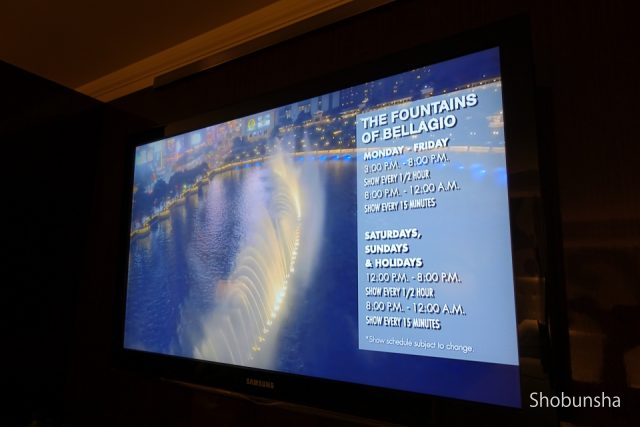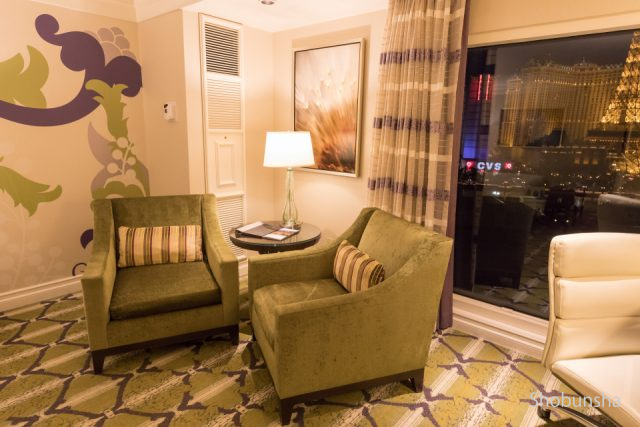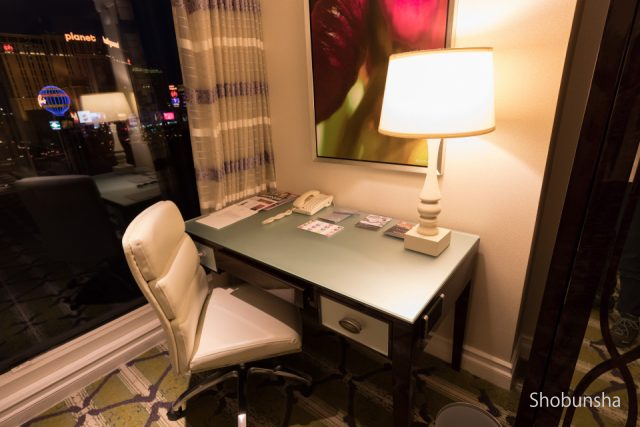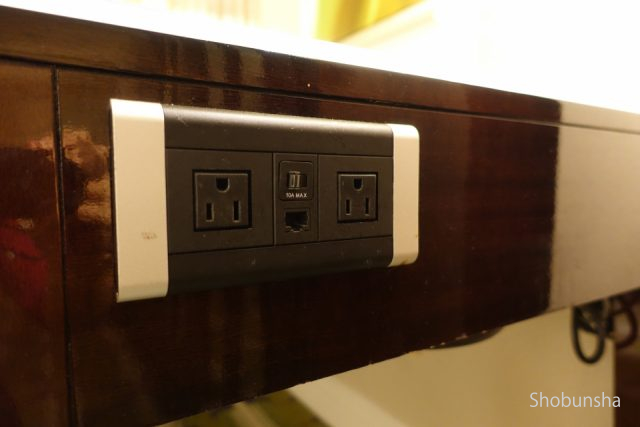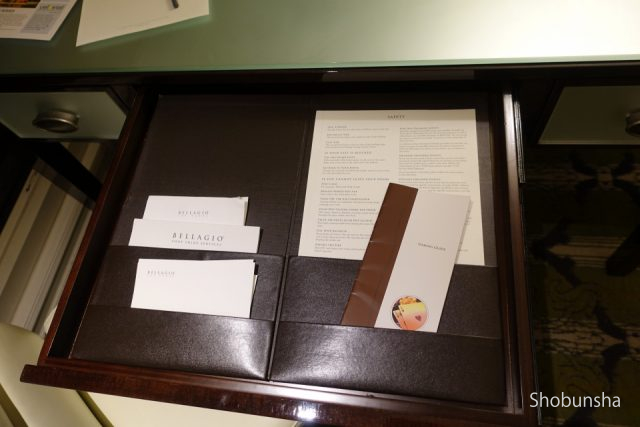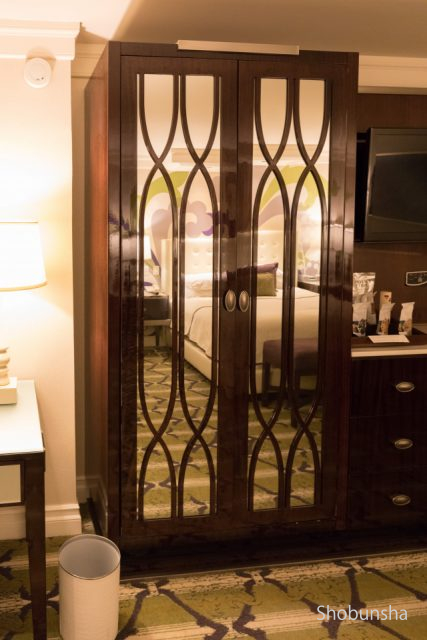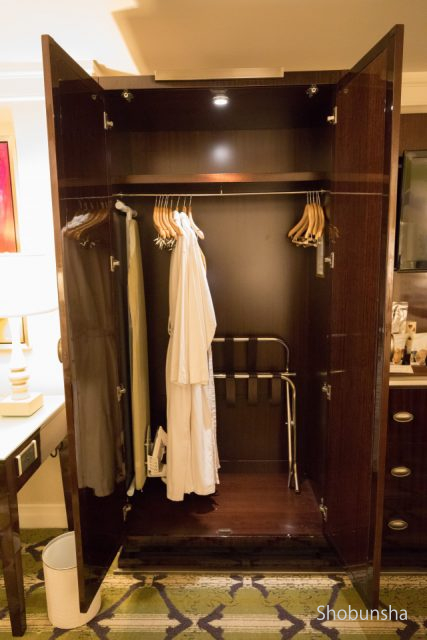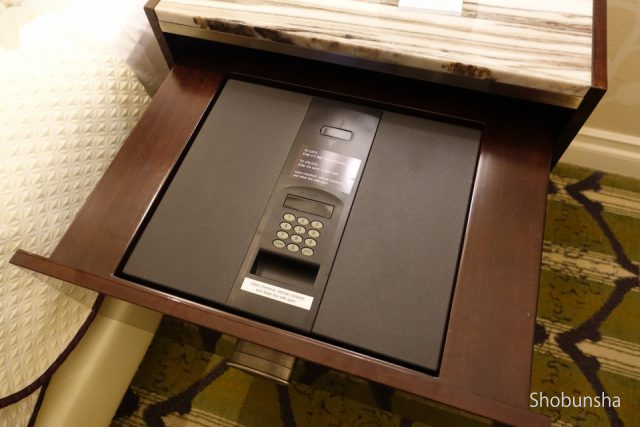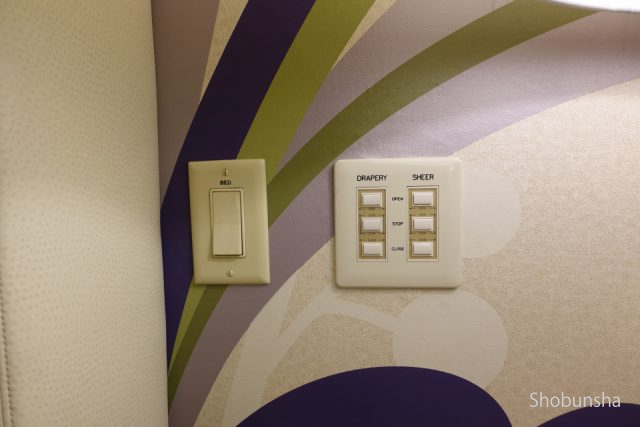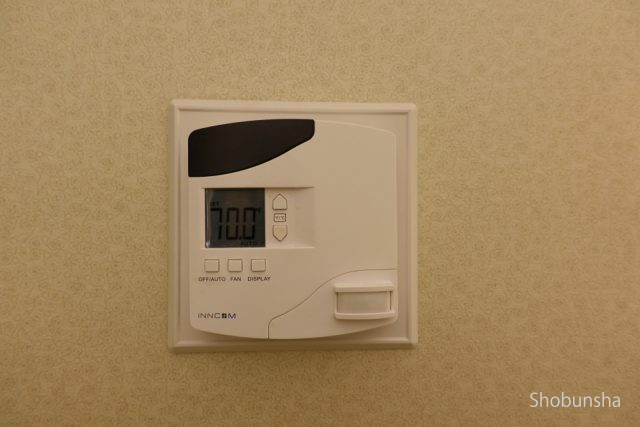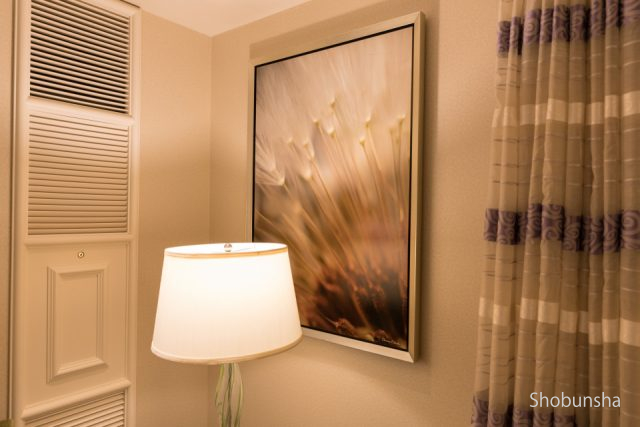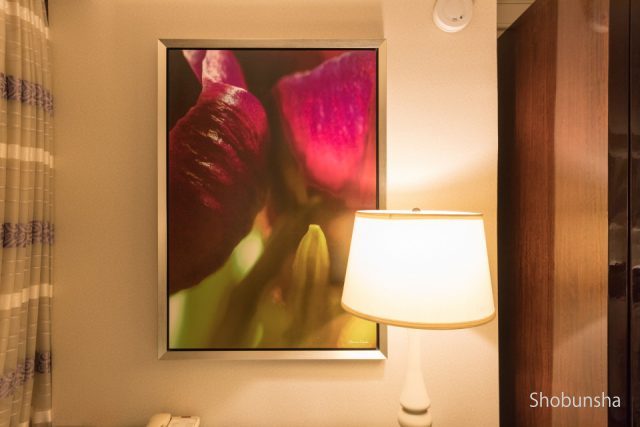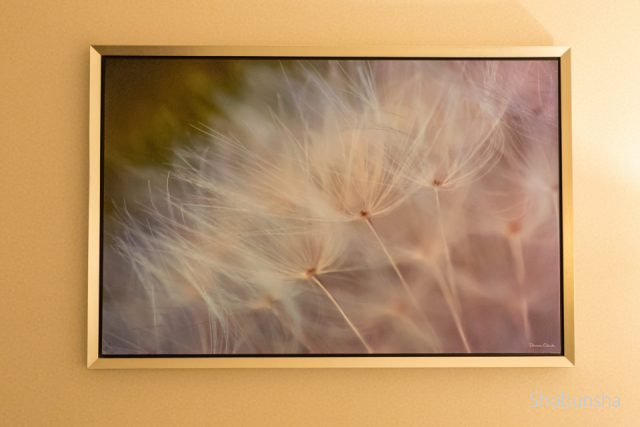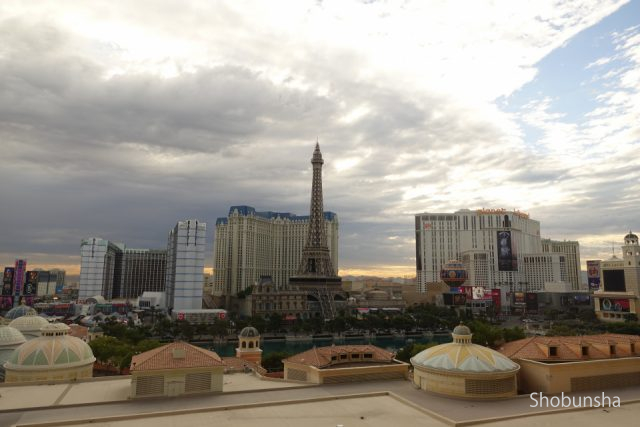 Las Vegas Bellagio What is the bathroom and amenities?
The Fountain View King's bathroom was very spacious, with separate bathtub and shower booth. For a hotel in the United States, the bathtub was wide and deep, and I could relax relaxingly in hot water.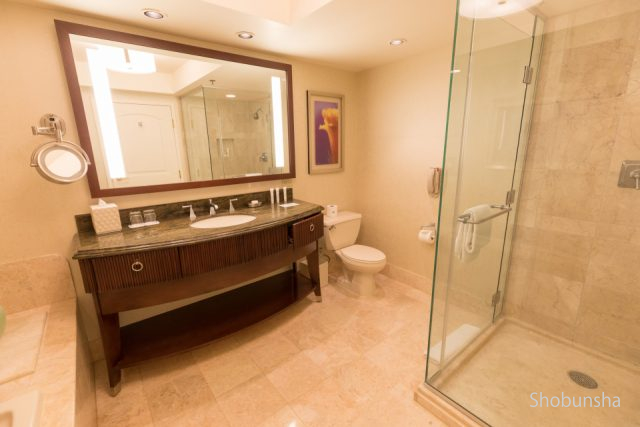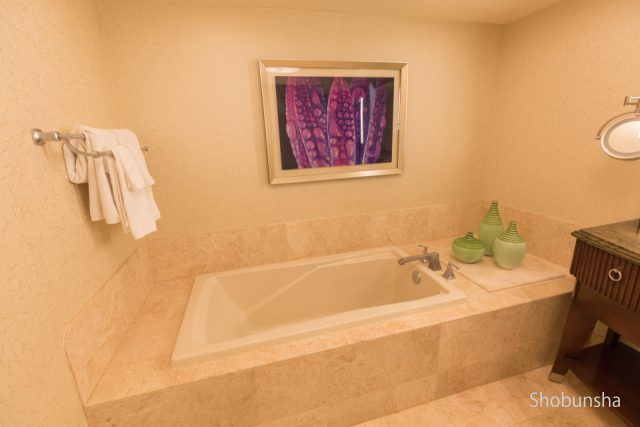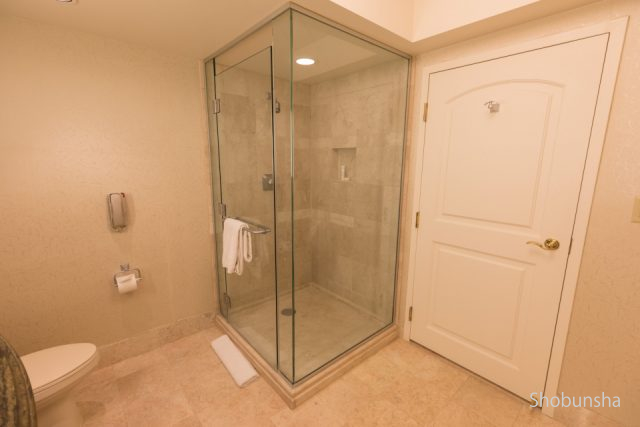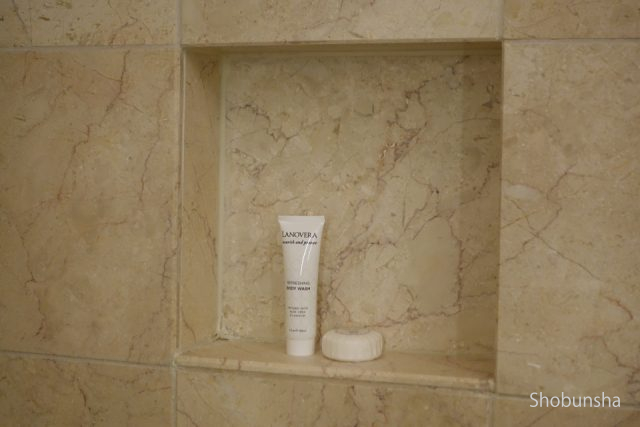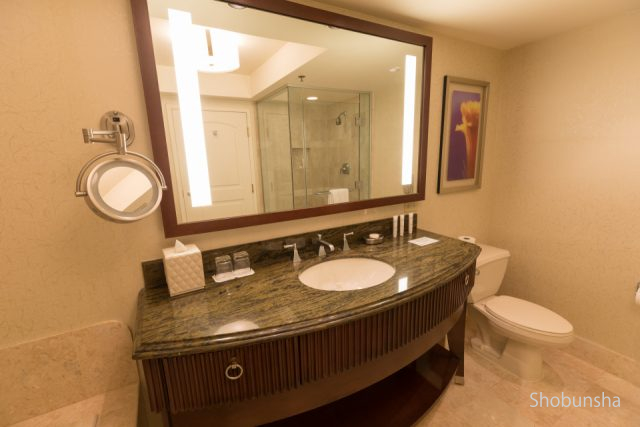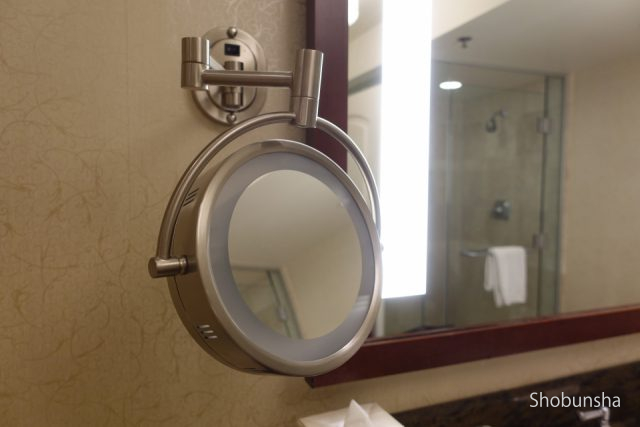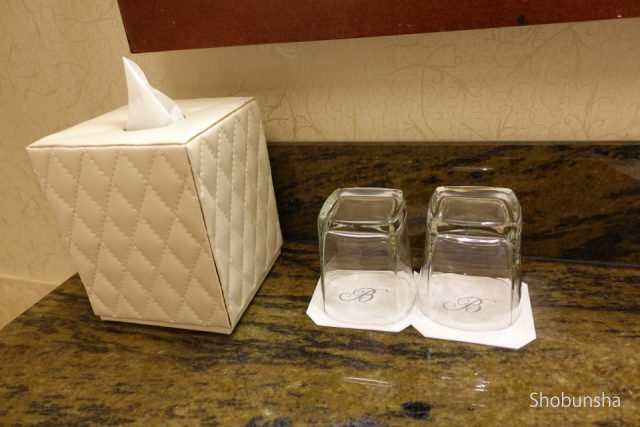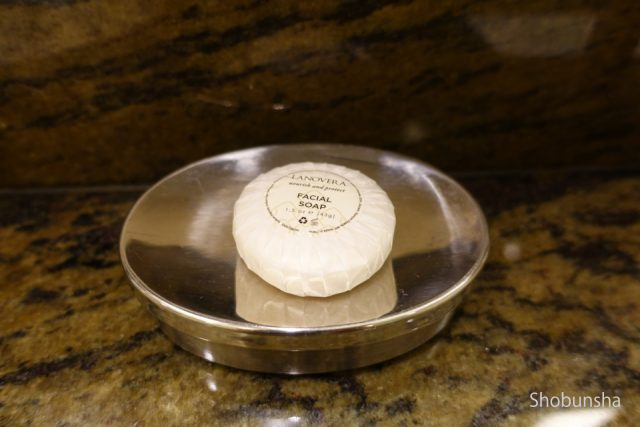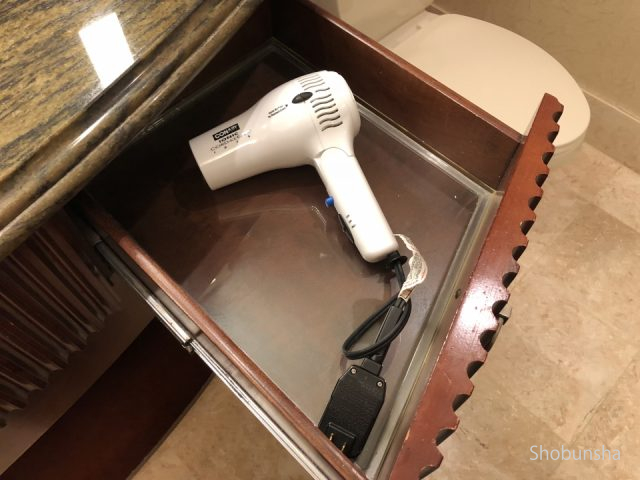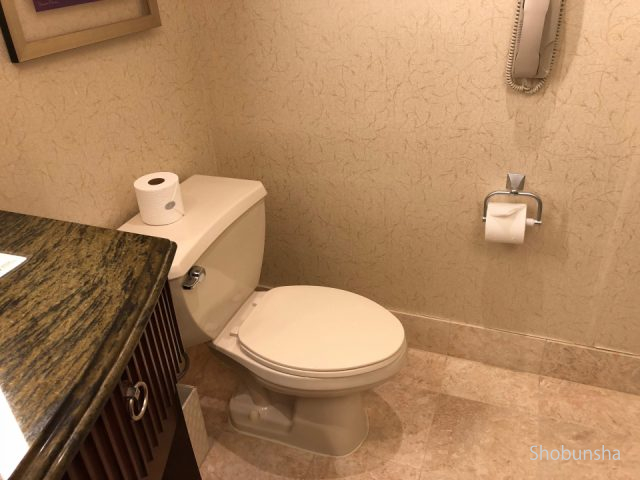 Las Vegas Bellagio What is the built mini bar?
The shelf under the TV was a mini bar. Although it was charged only, Ice could be used free of charge.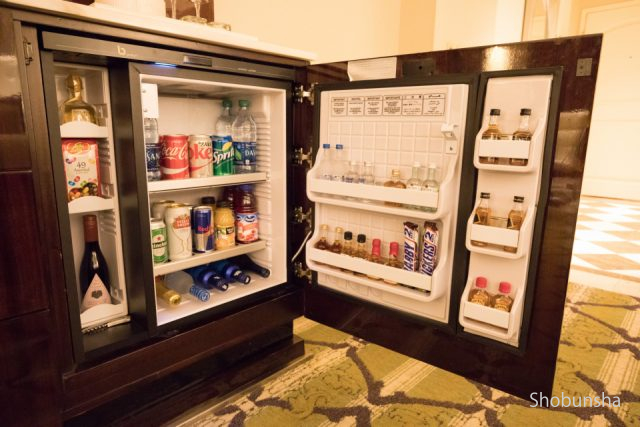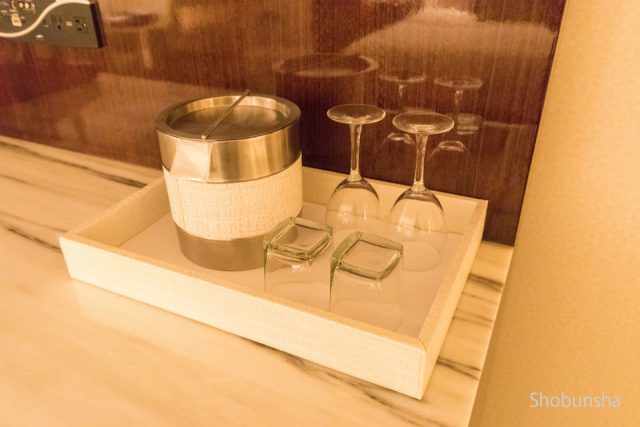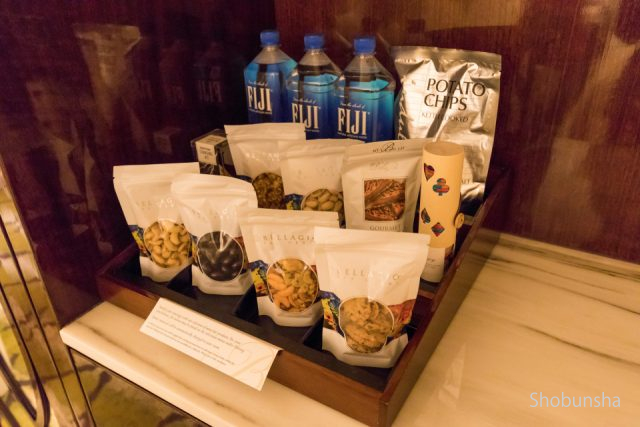 Las Vegas Bellagio Hotel Entertainment Powerful fountain show
"Bellagio" has numerous entertainment, but the biggest fountain show is not to be missed especially.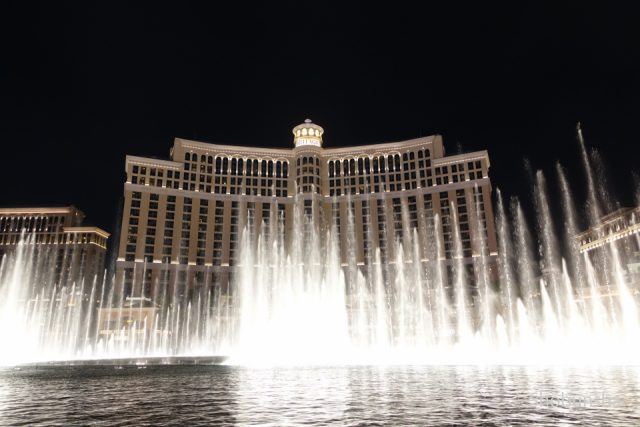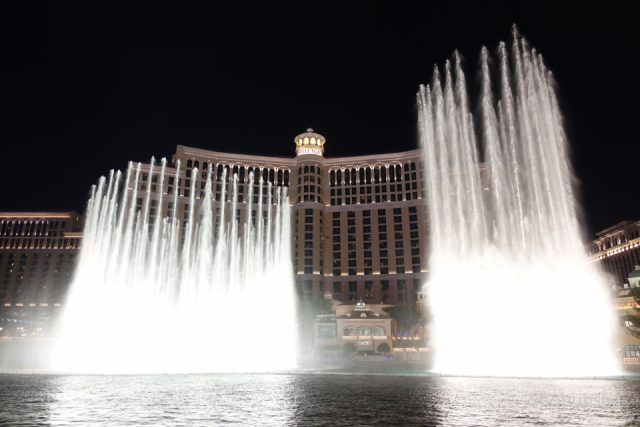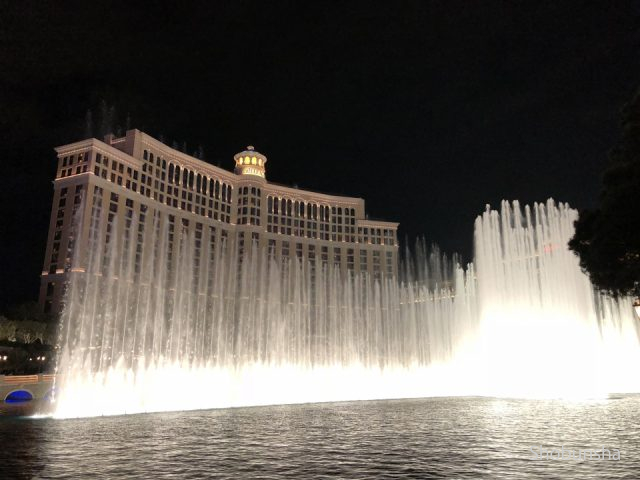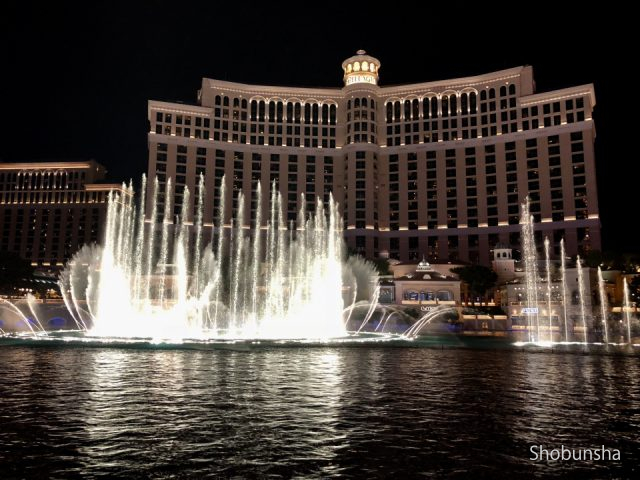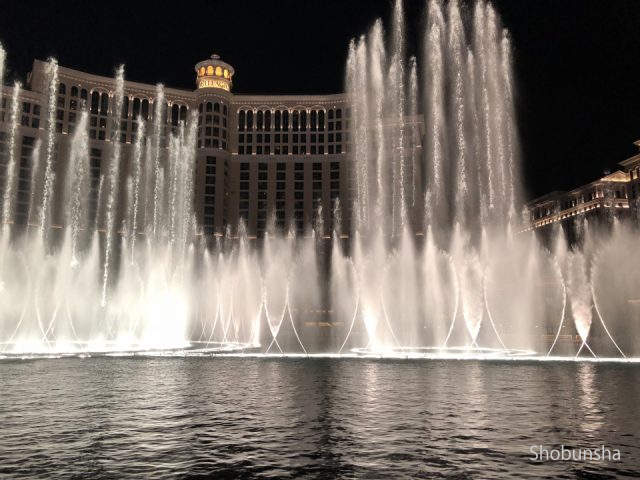 Las Vegas Bellagio Hotel's Entertainment Cirque du Soleil's "O (O)" appreciation!
There is a permanent theater "O (O)" of Cirque du Soleil in the hall.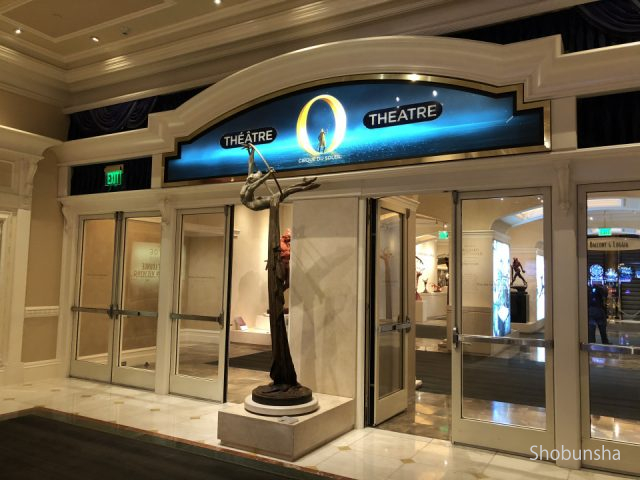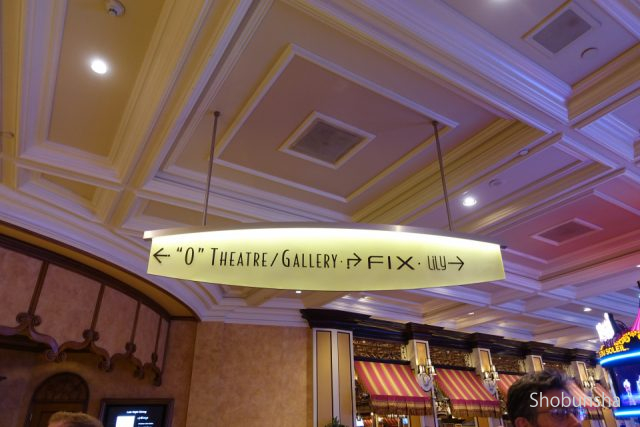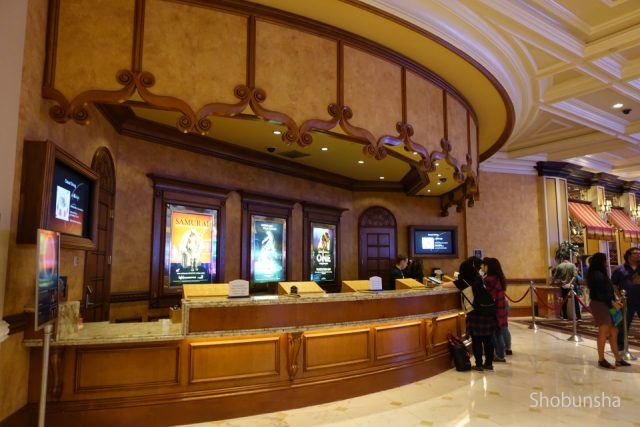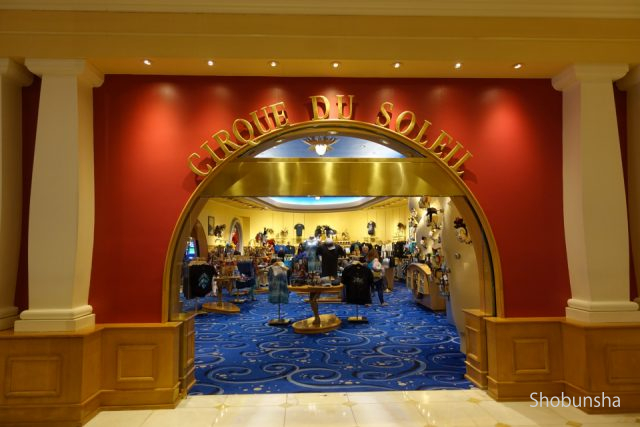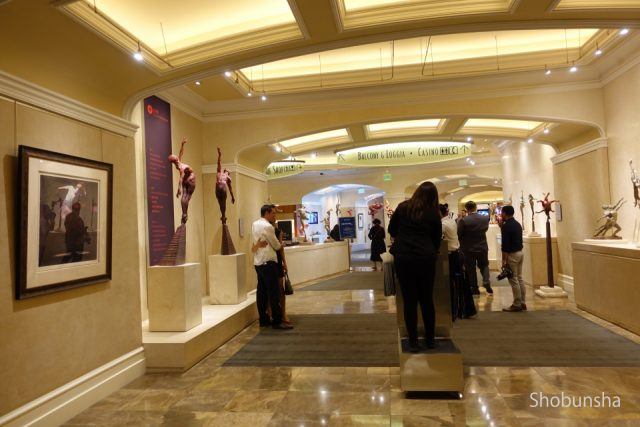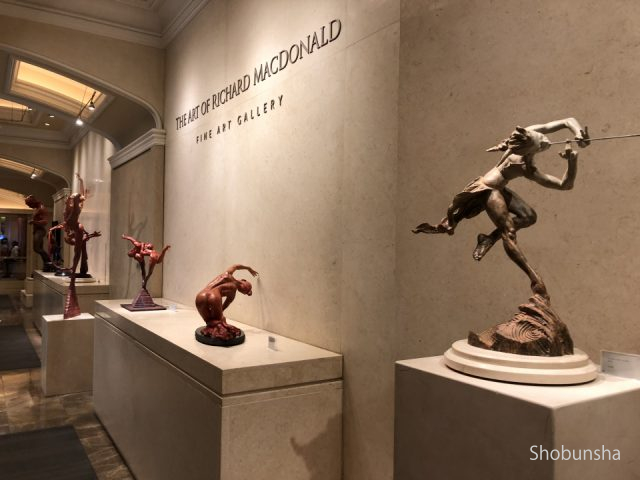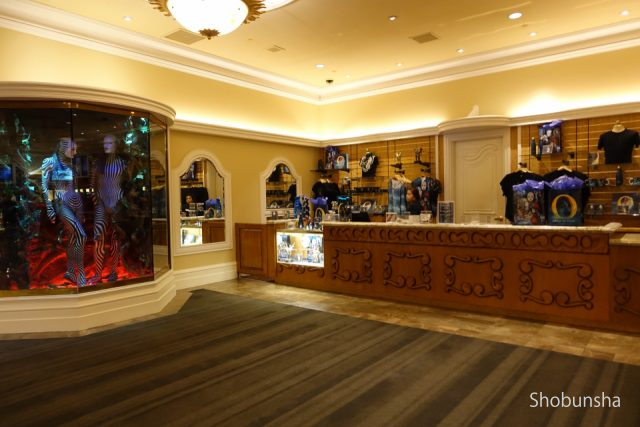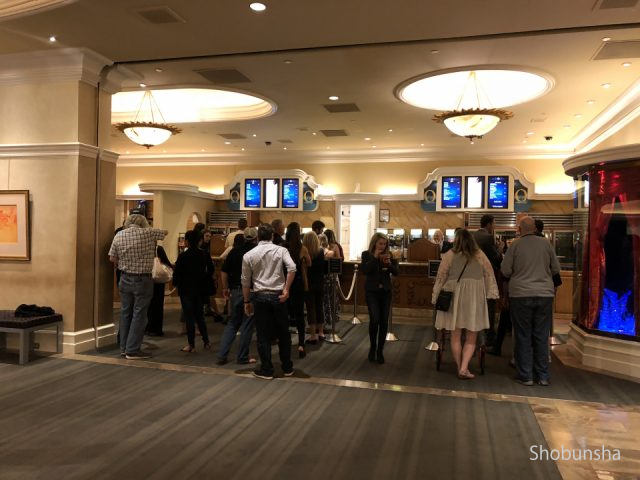 Las Vegas Bellagio Hotel's Entertainment Halloween Specification Botanical Garden
There is a beautiful botanical garden on the lobby floor. Just stayed in October, so the botanical garden is full of Halloween. Flower and pumpkin decoration is the basis, but there was elaborate decoration such as theme park such as big tree with big face, huge peacock. It was a pleasant space with some water flowing and there was a small fountain. Because it is indoors, it is not so big space, but many people enjoyed the botanic garden and took a memorial photo.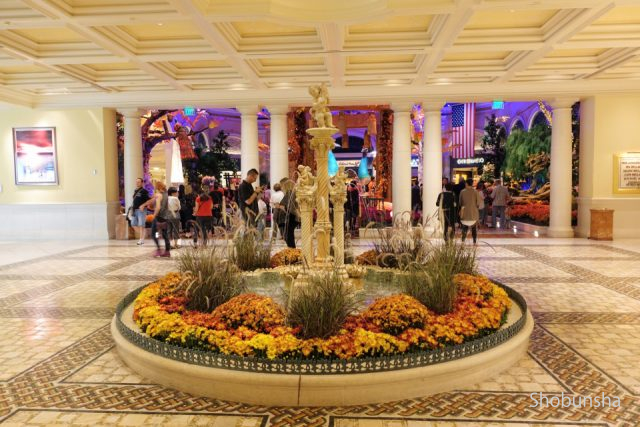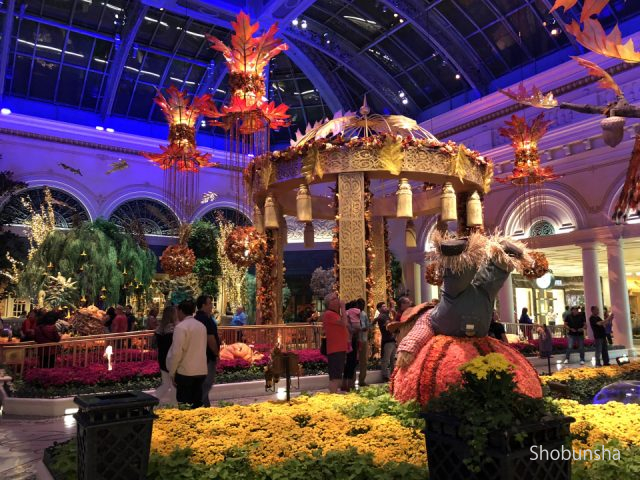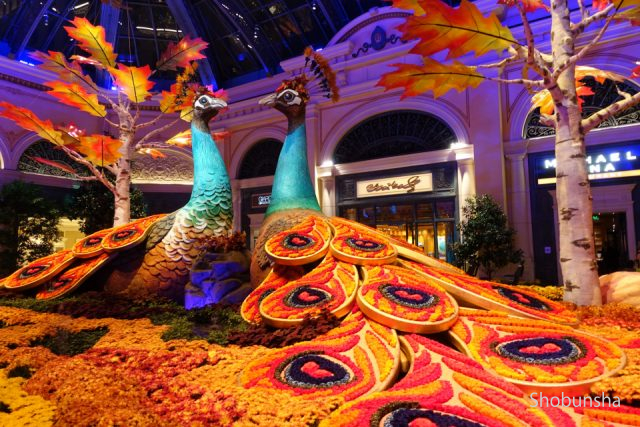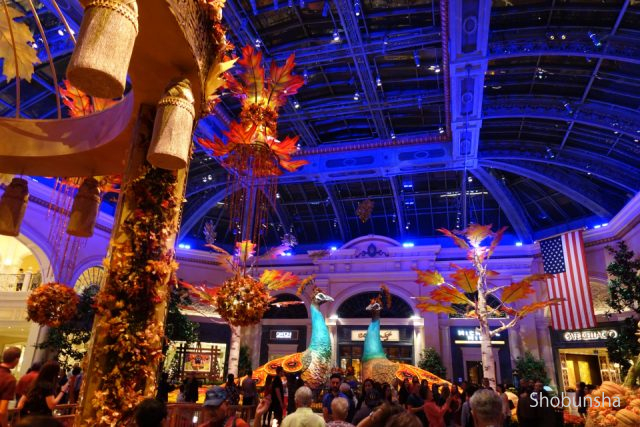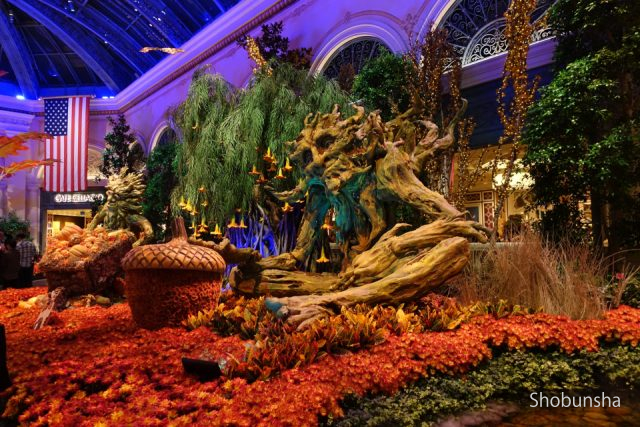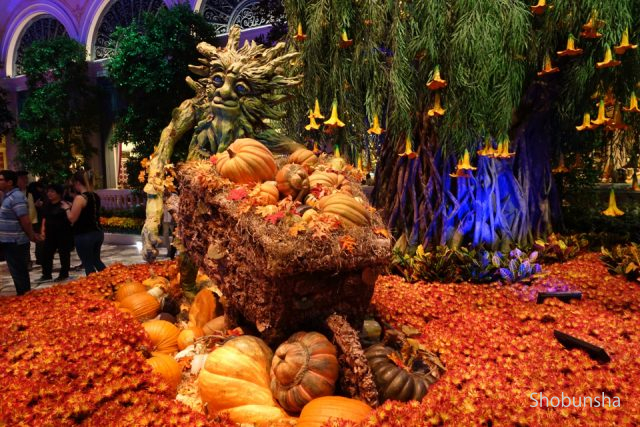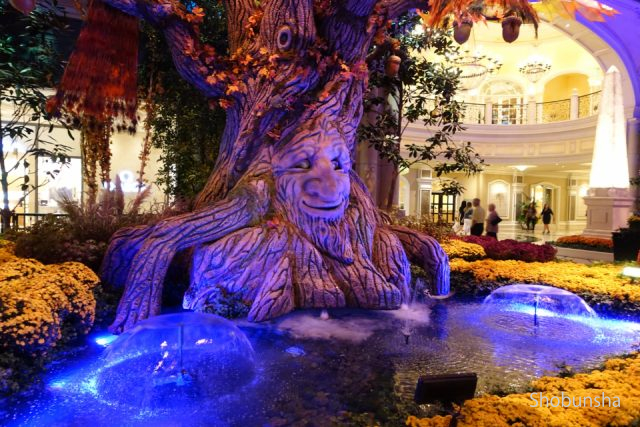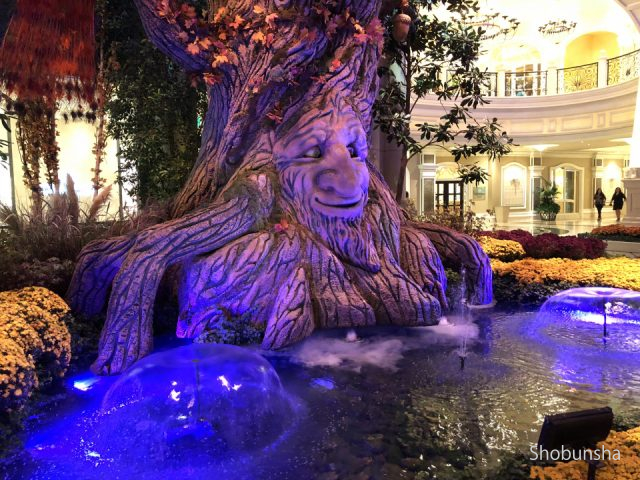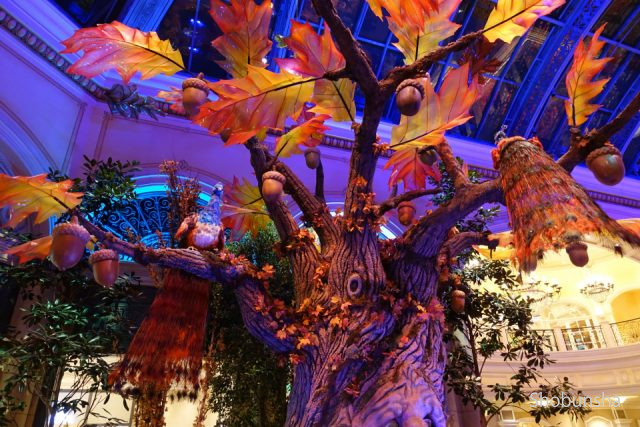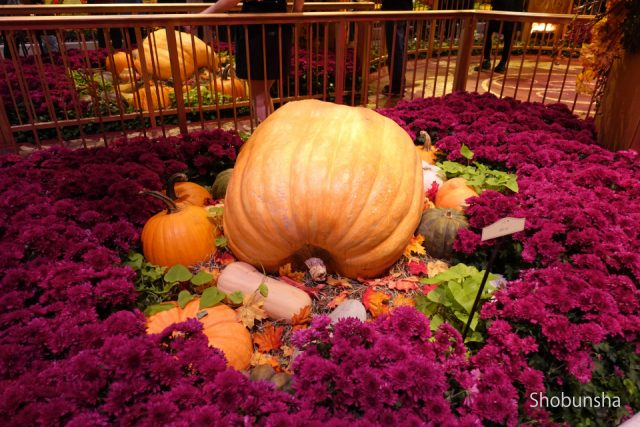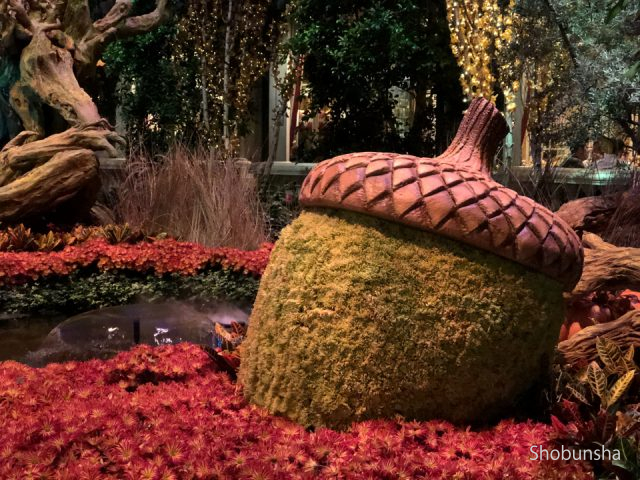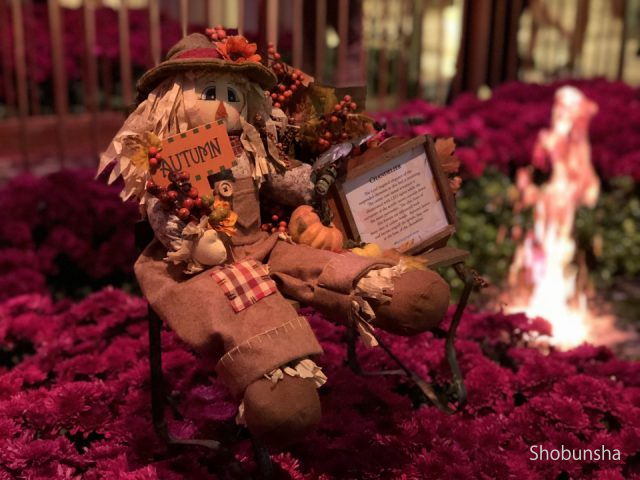 Las Vegas Bellagio Hotel's Entertainment Casino
There is a casino on the lobby floor. When checking in at the reception and looking back, there is a casino corner right there.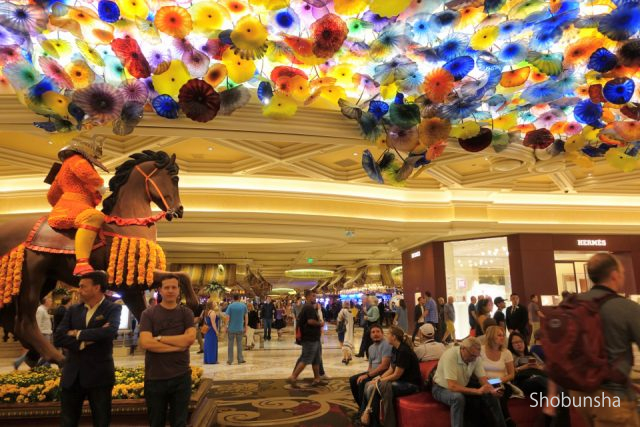 Las Vegas Bellagio Hotel's restaurant Eat breakfast buffet buffet
"Bellagio" has restaurants with various price and genres, so that meals can be made according to budget and scenes. First of all, we will introduce the breakfast of "THE BUFFE" actually used by us. Breakfast was $ 23.99 per person plus tax, but the meals were really rich in variations, worth more than the price.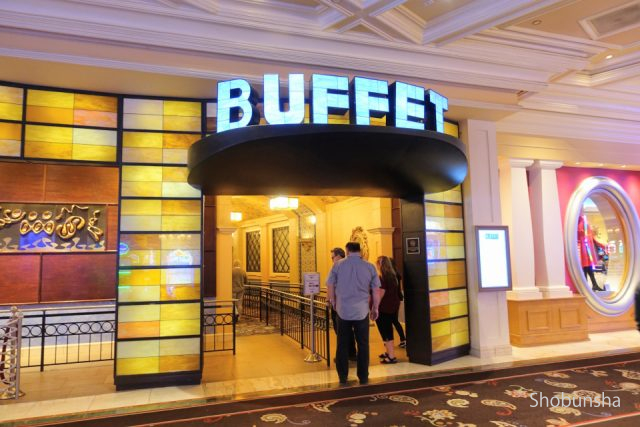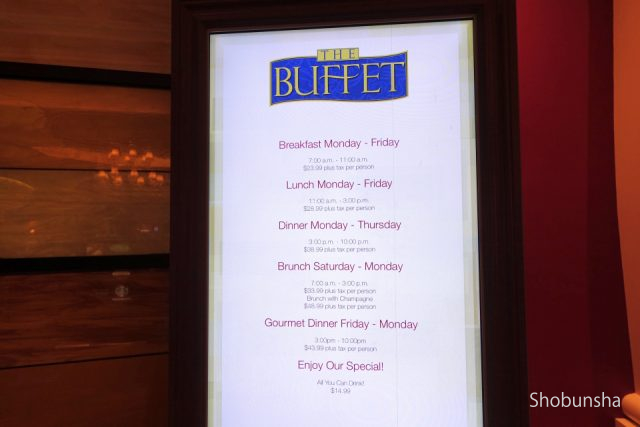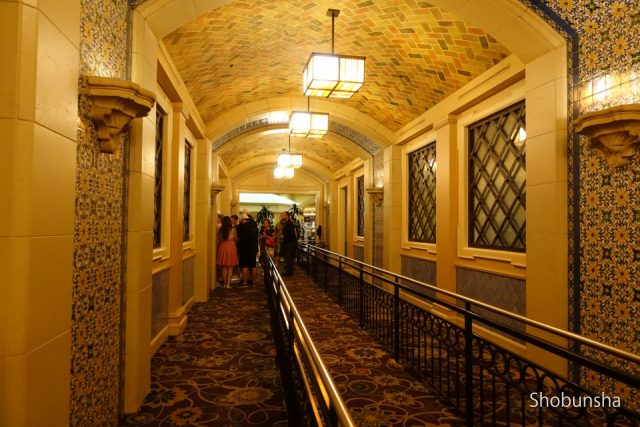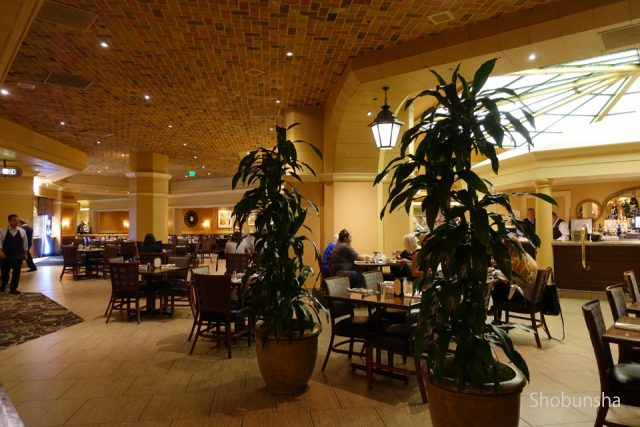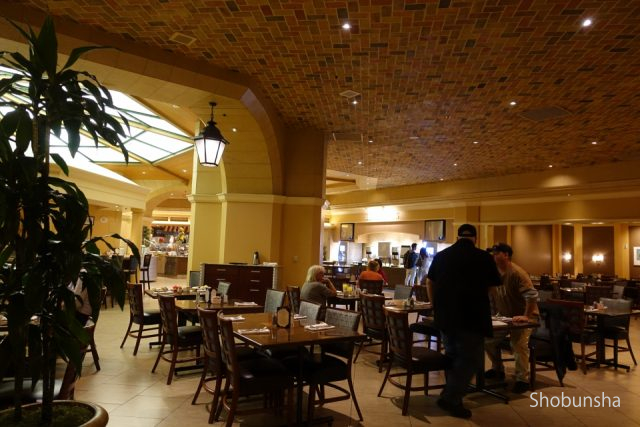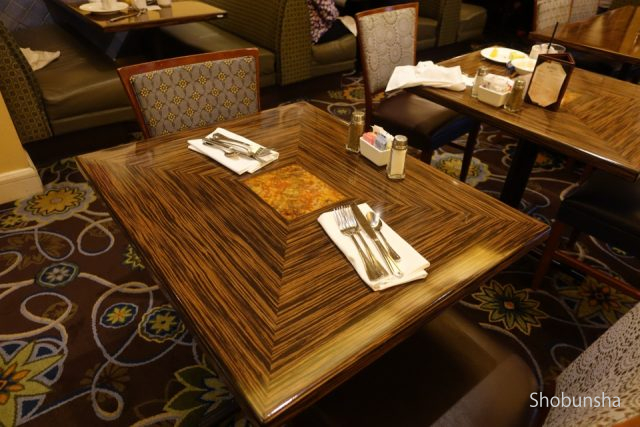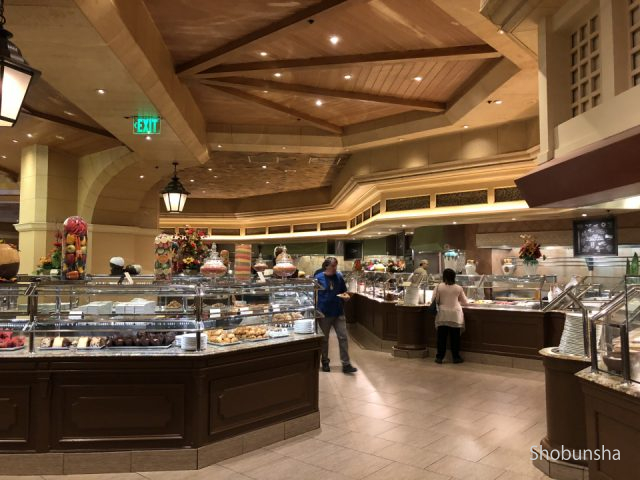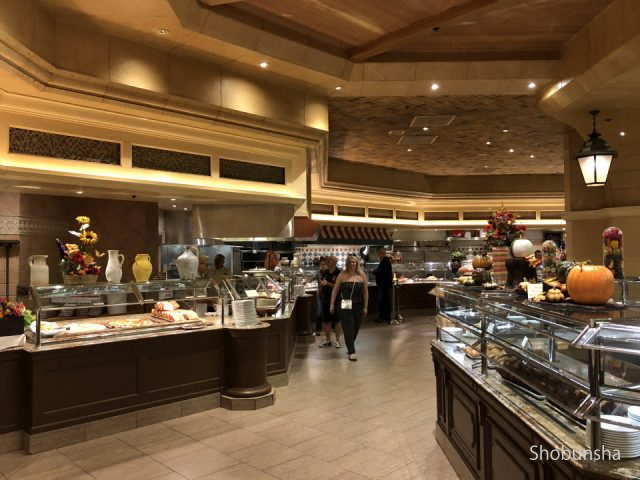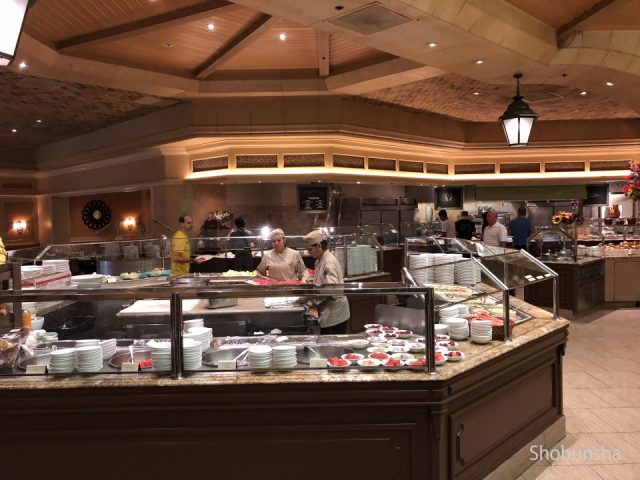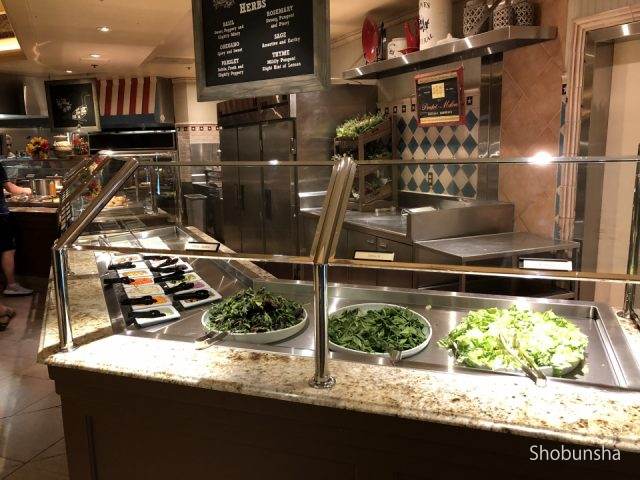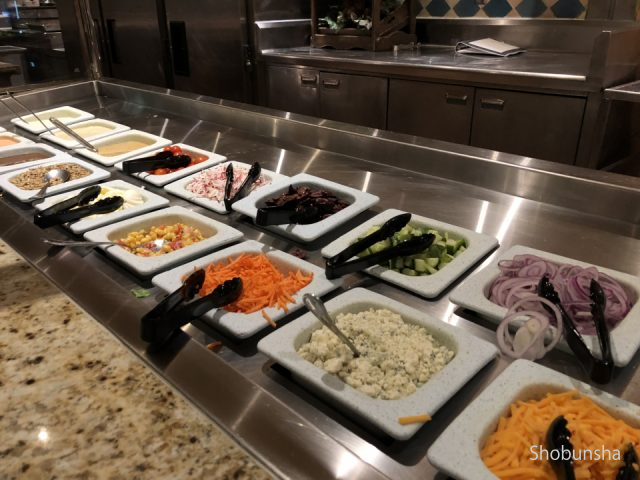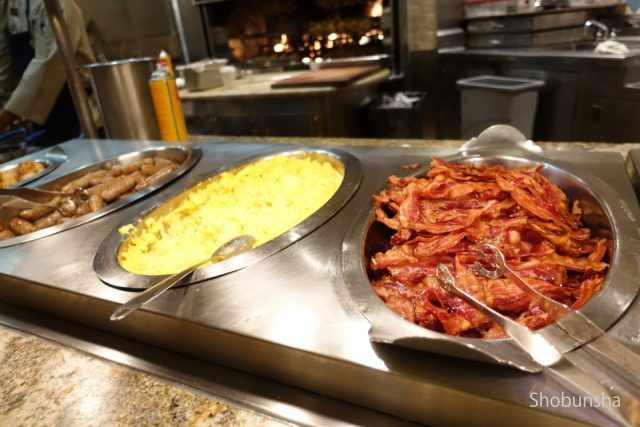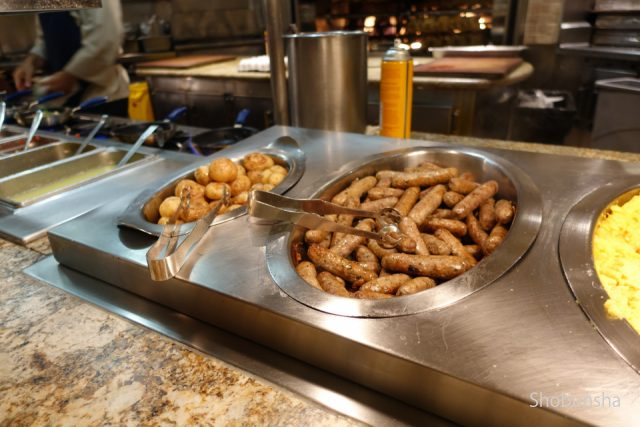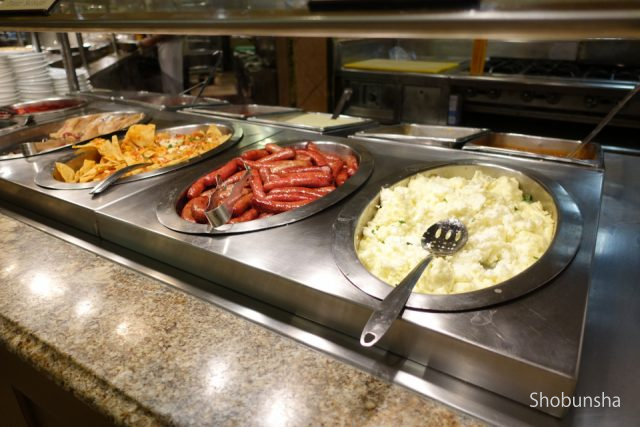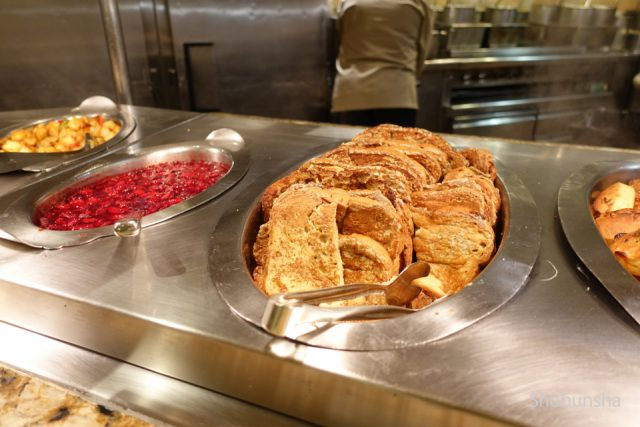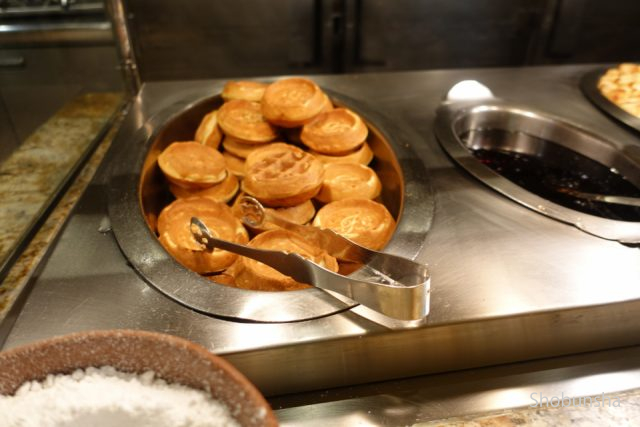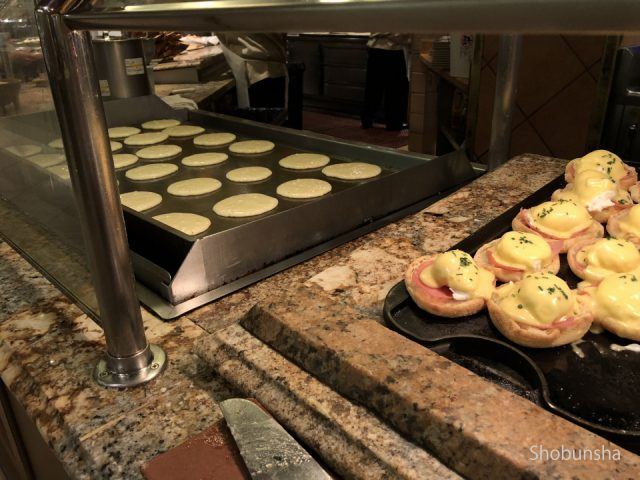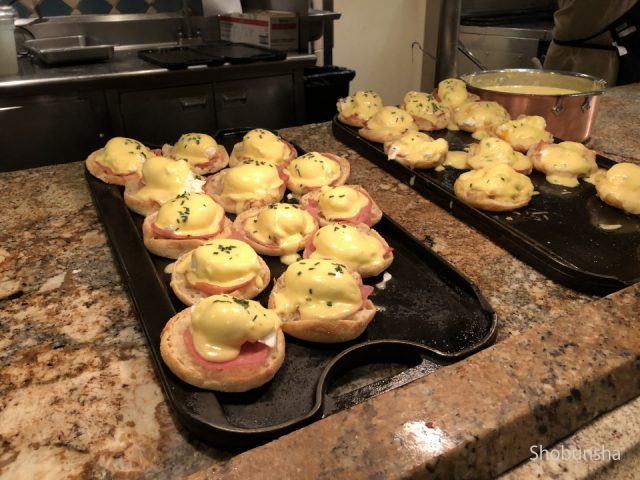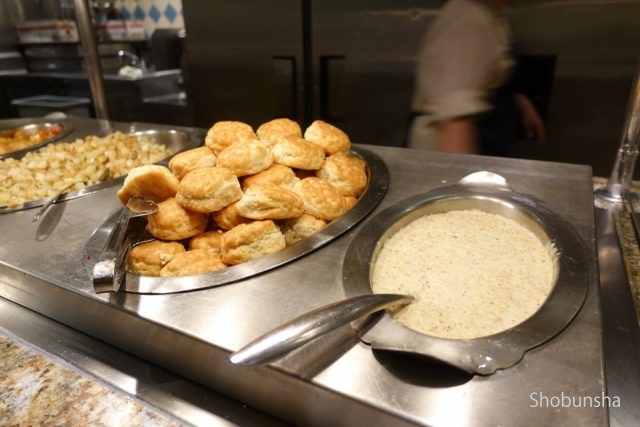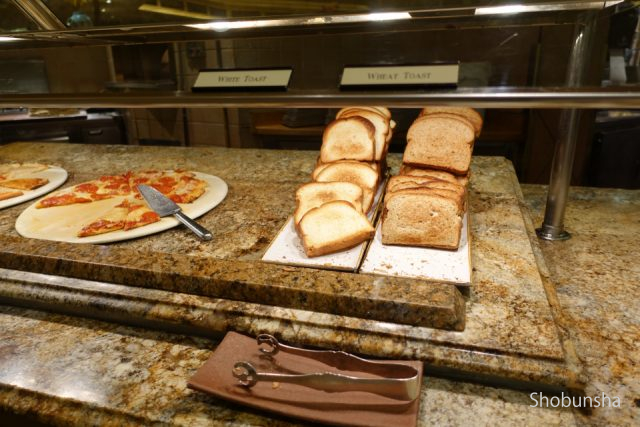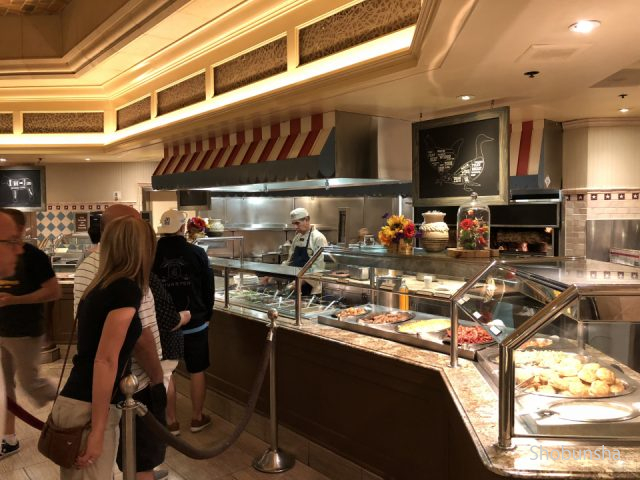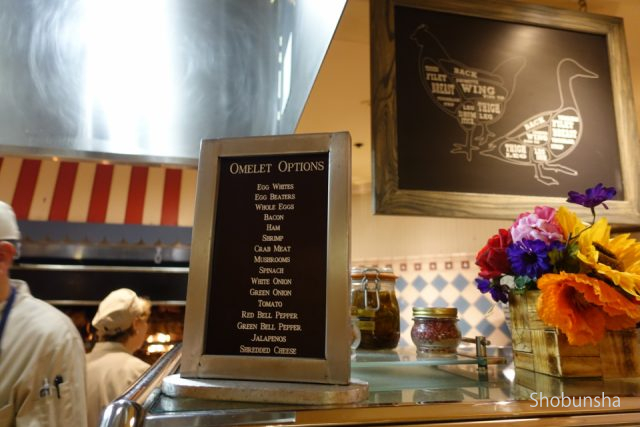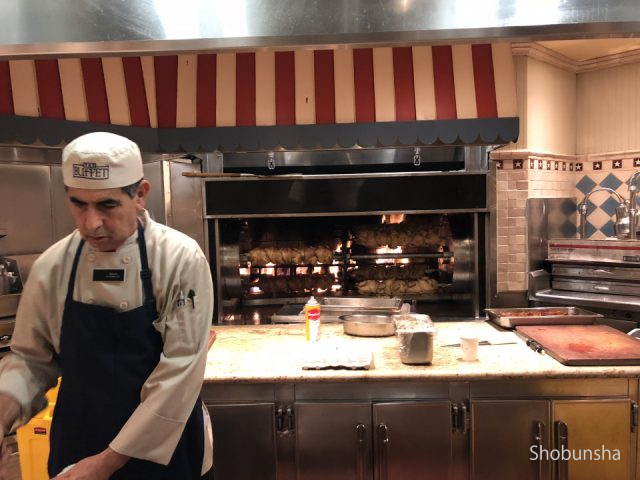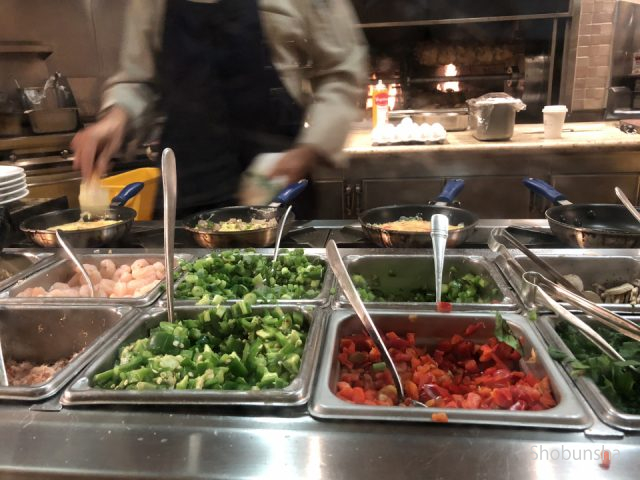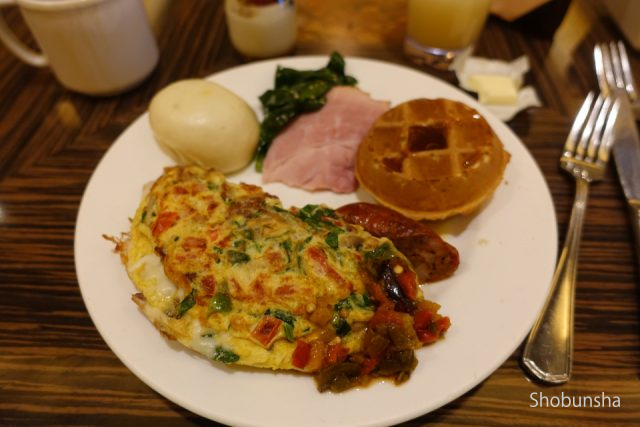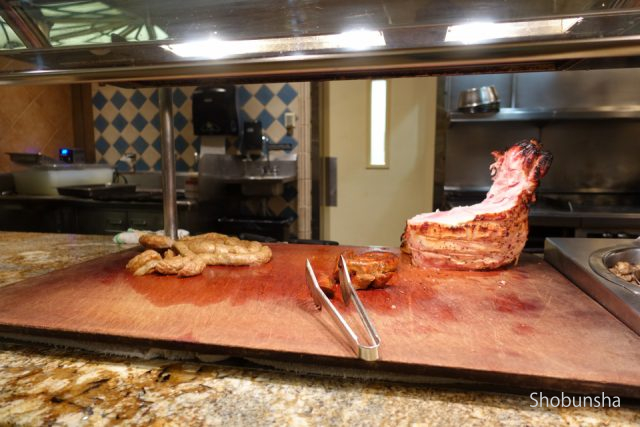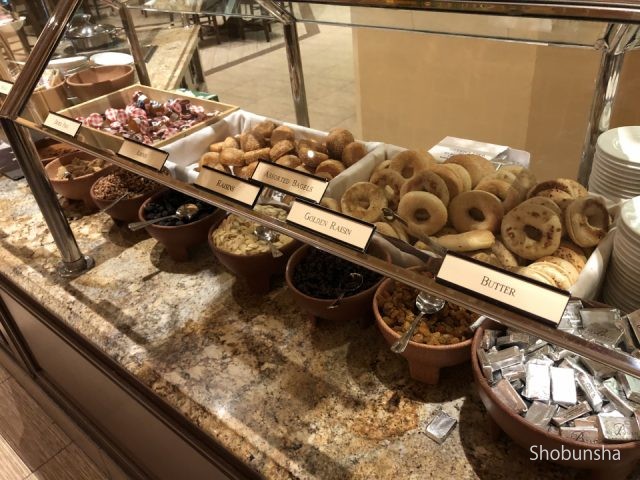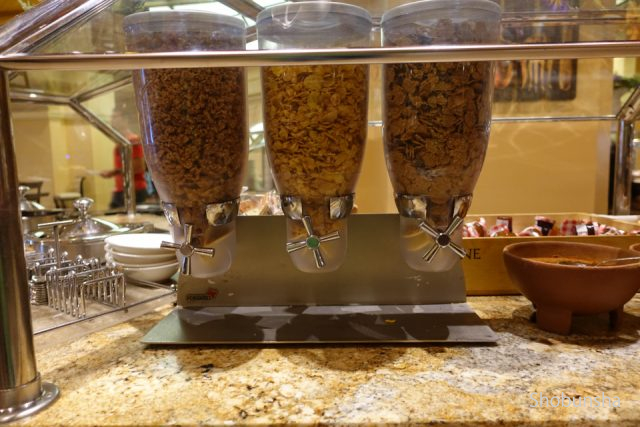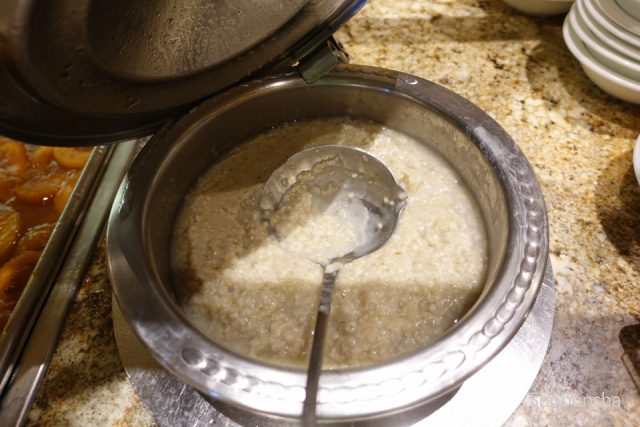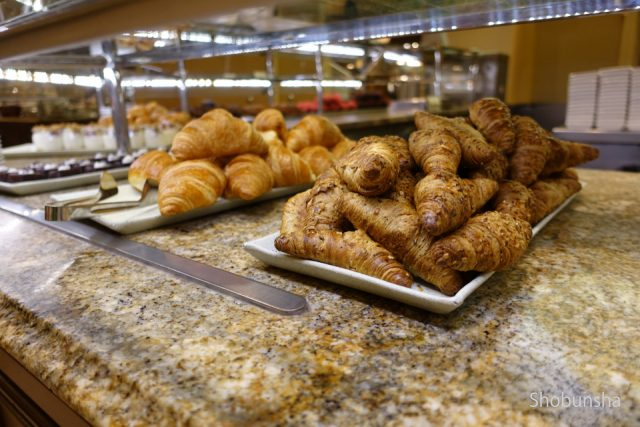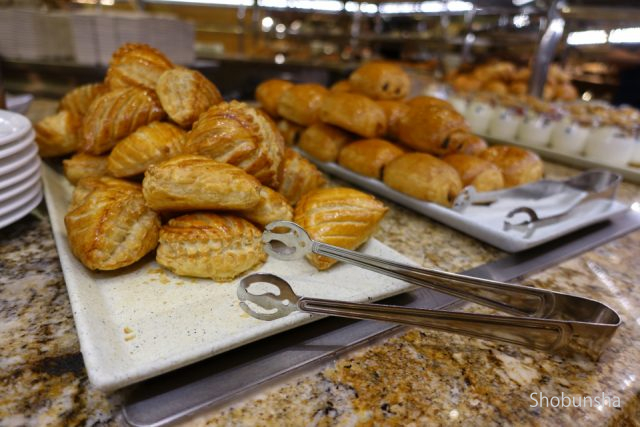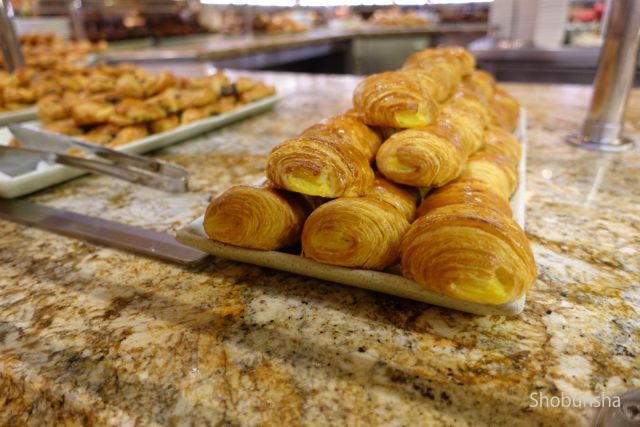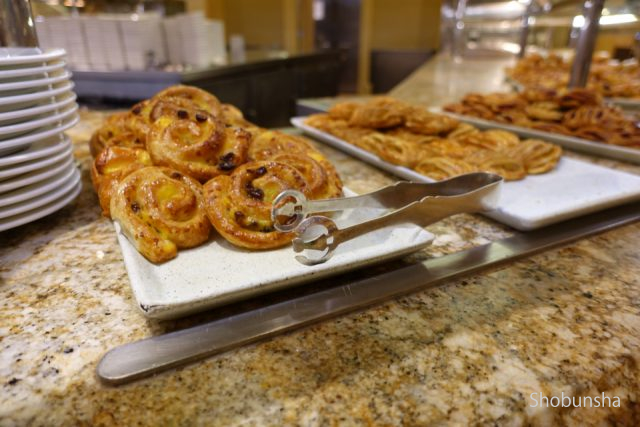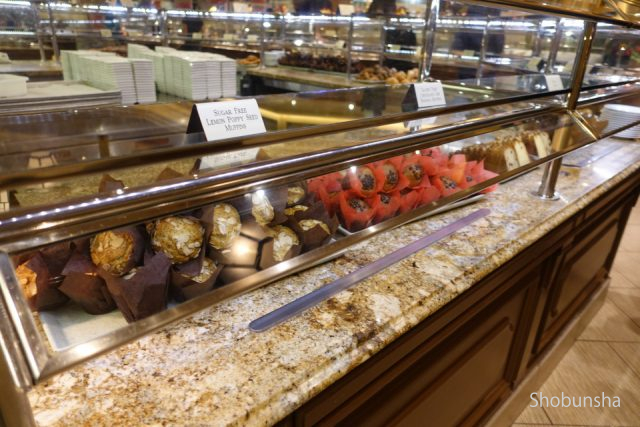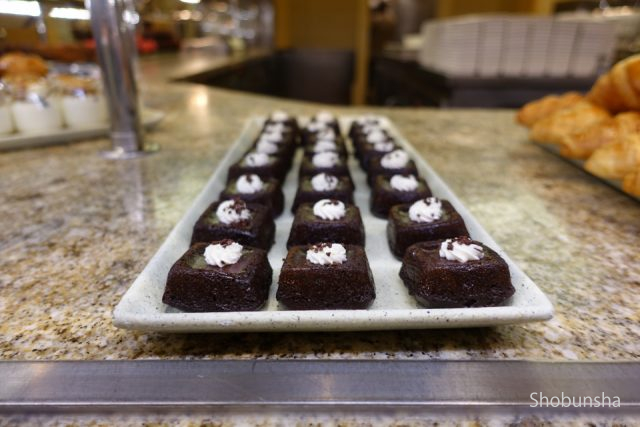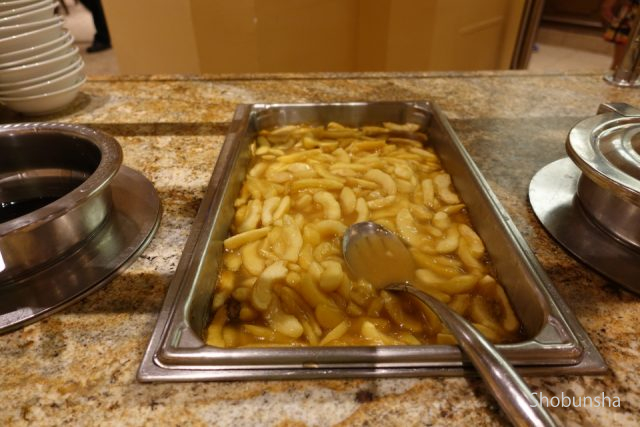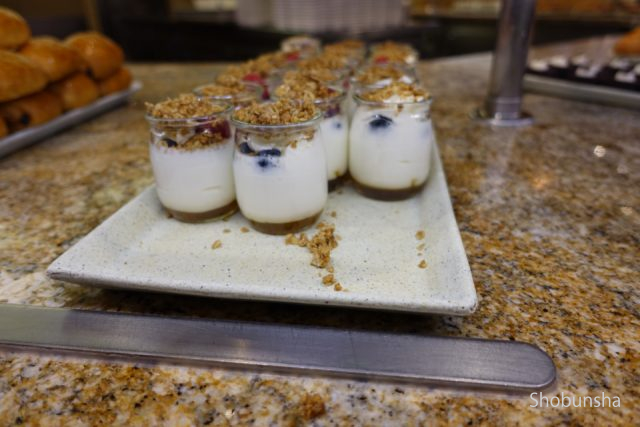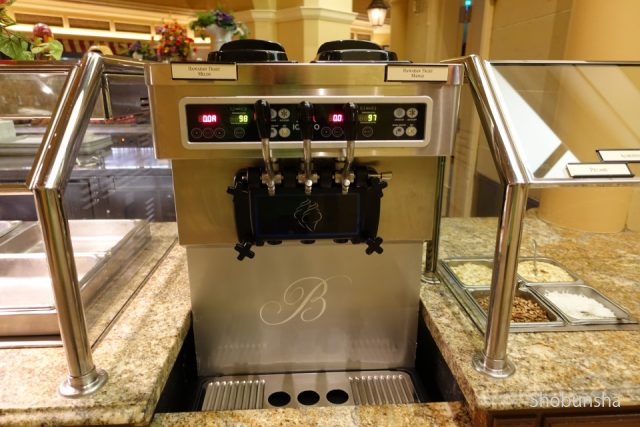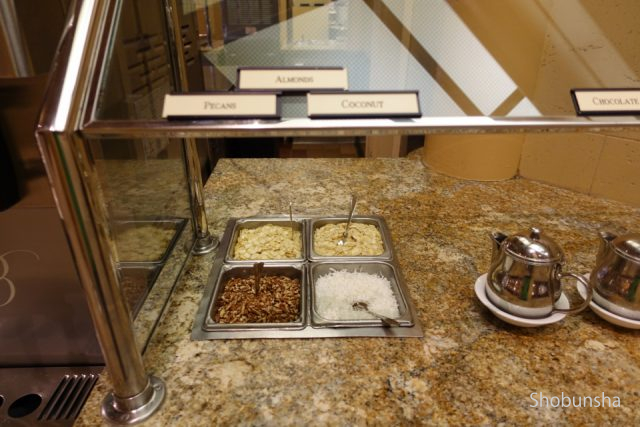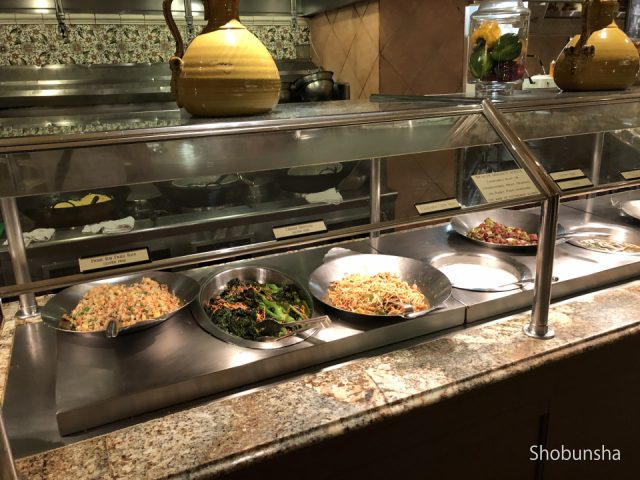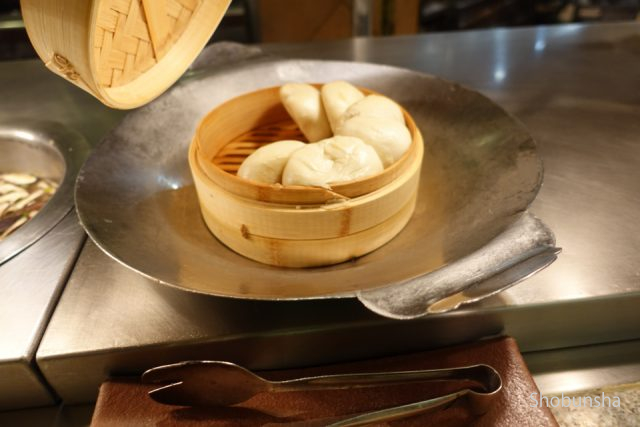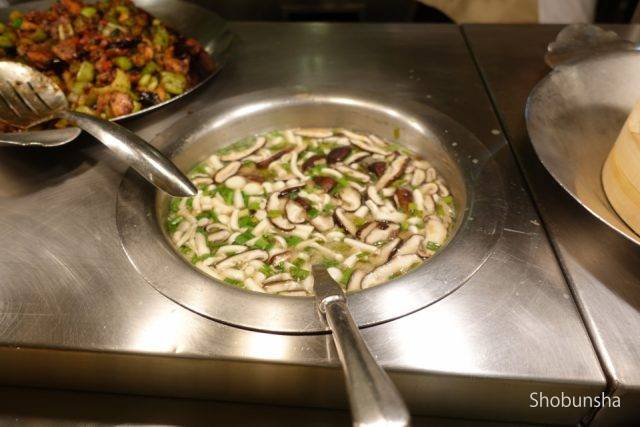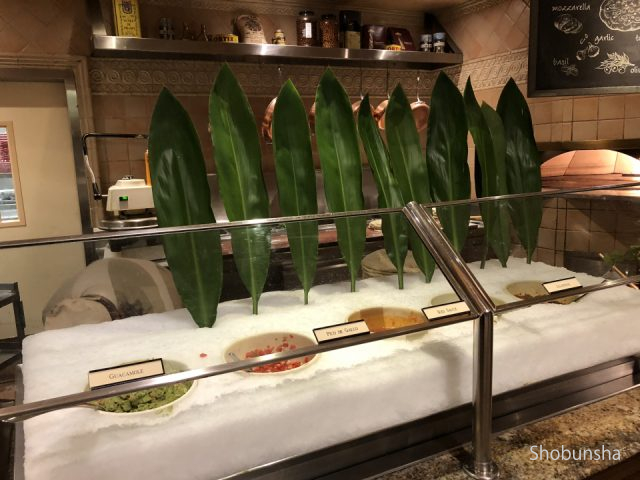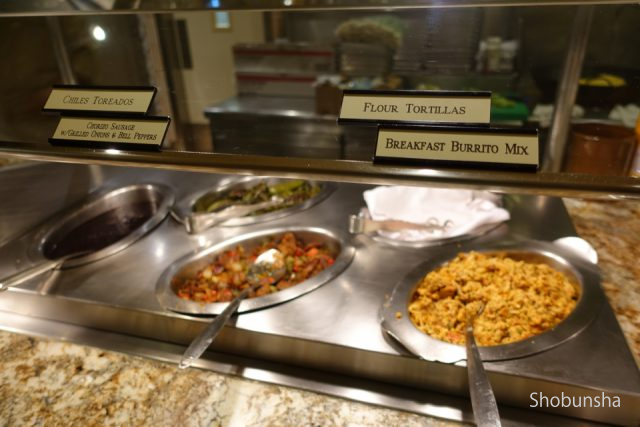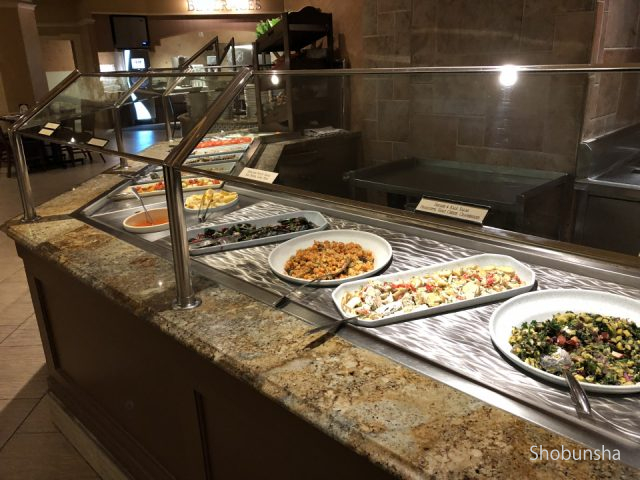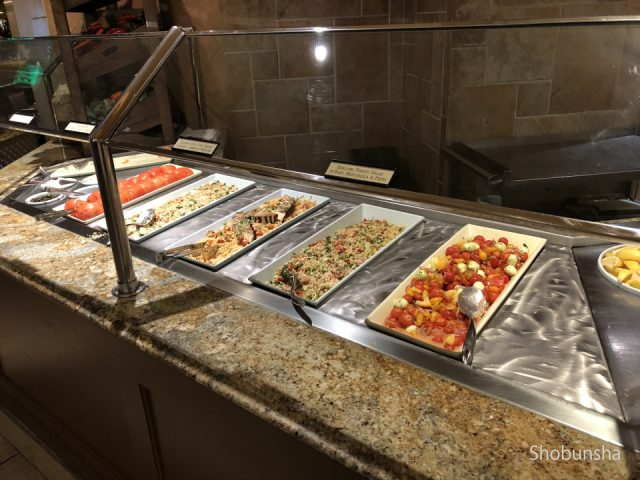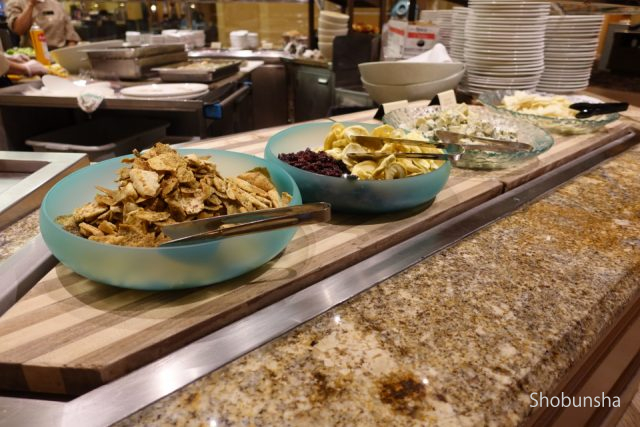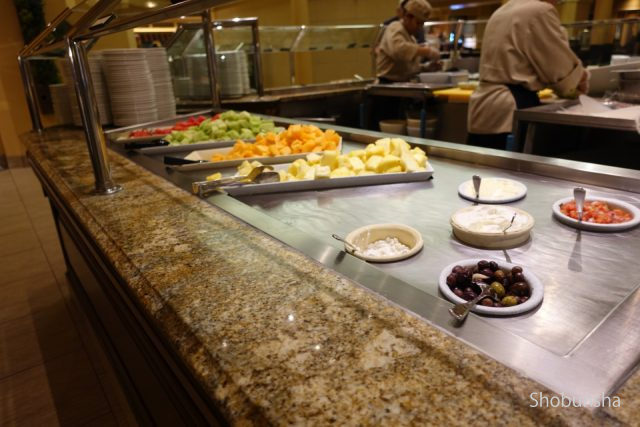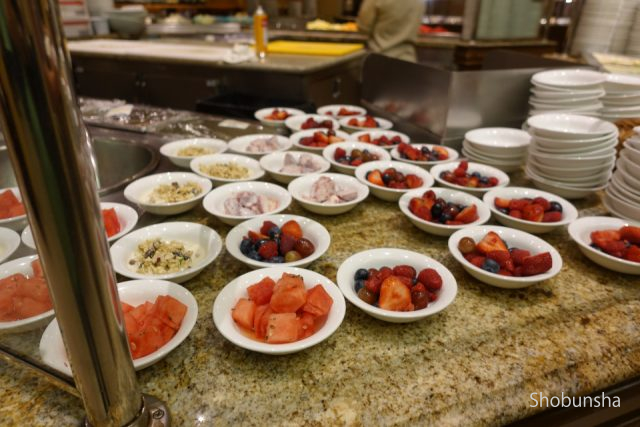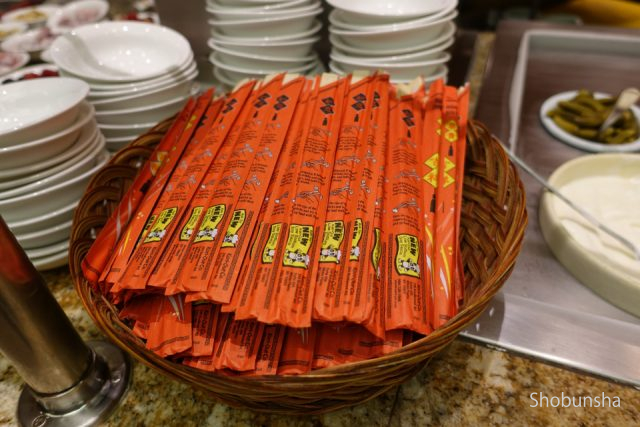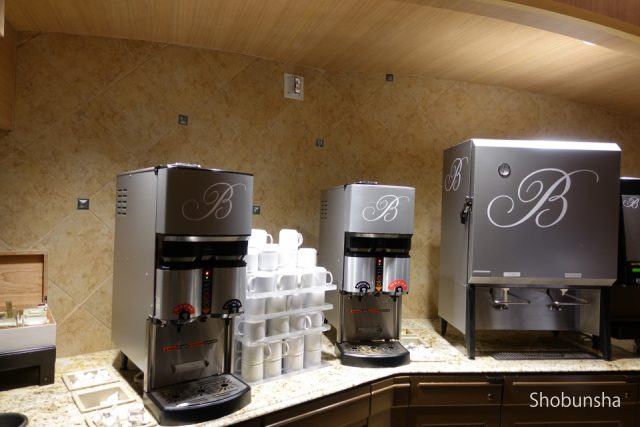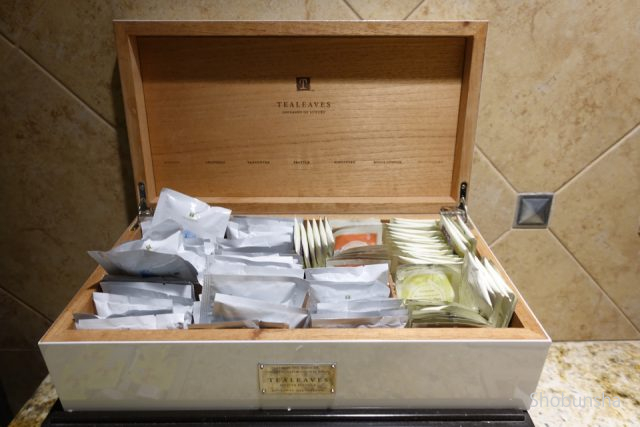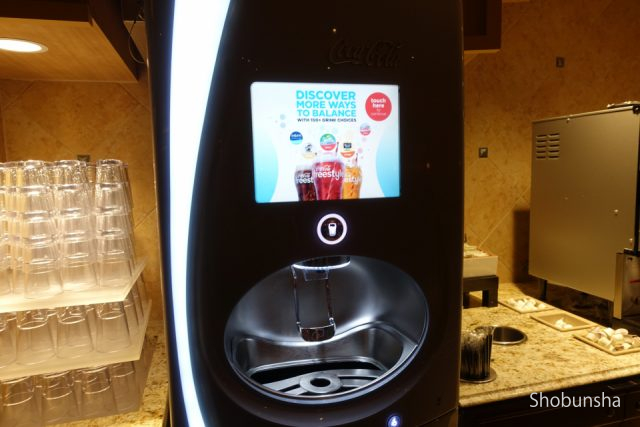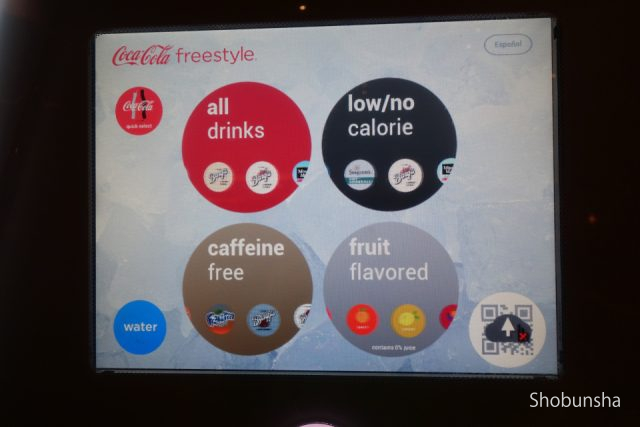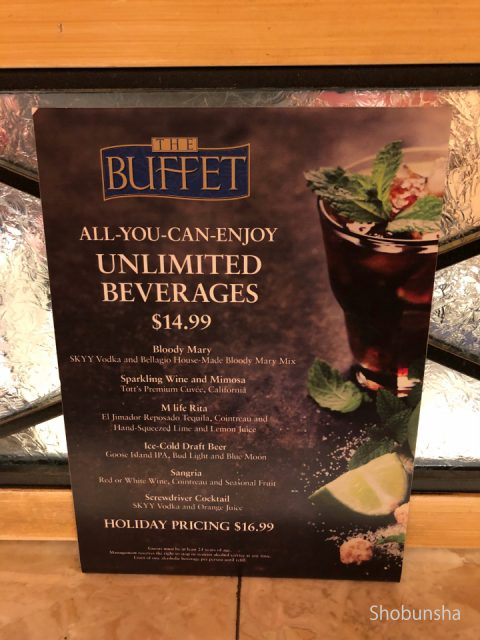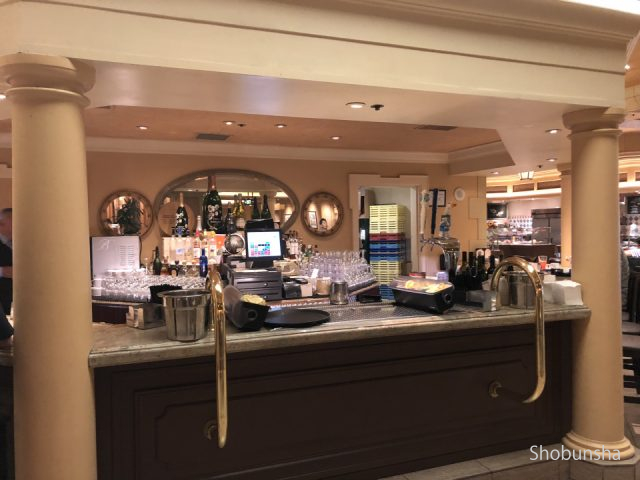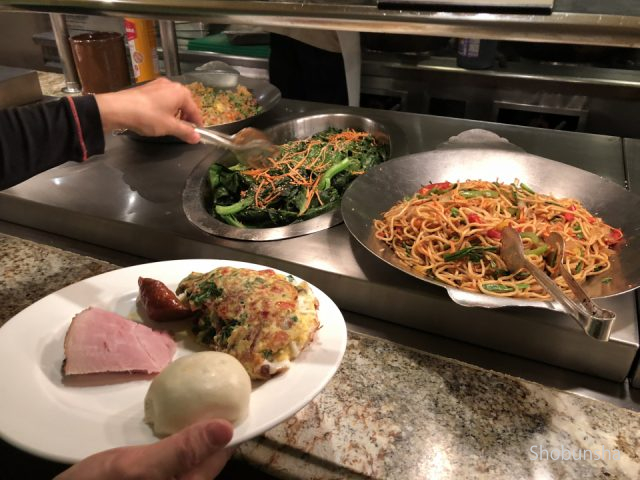 Las Vegas Bellagio Hotel's Restaurant etc.
In addition to the all-you-can-eat buffet, there were many shops ranging in price and atmosphere, such as noodle shops, Thai cuisine, Italian, Japanese, casual dining, chocolate shops, cafes, Starbucks and night clubs.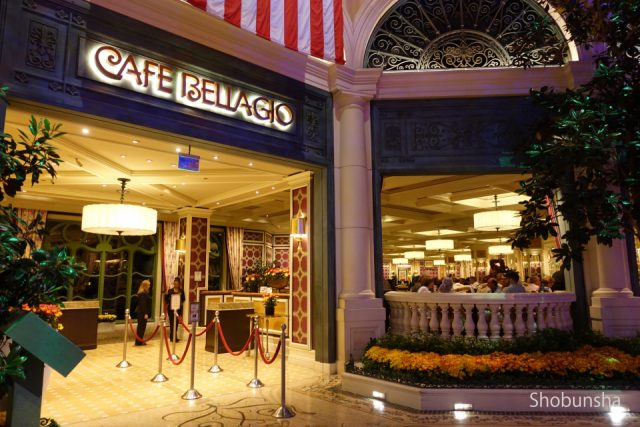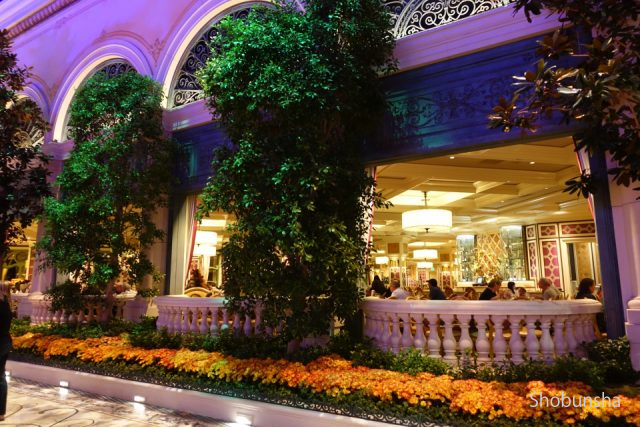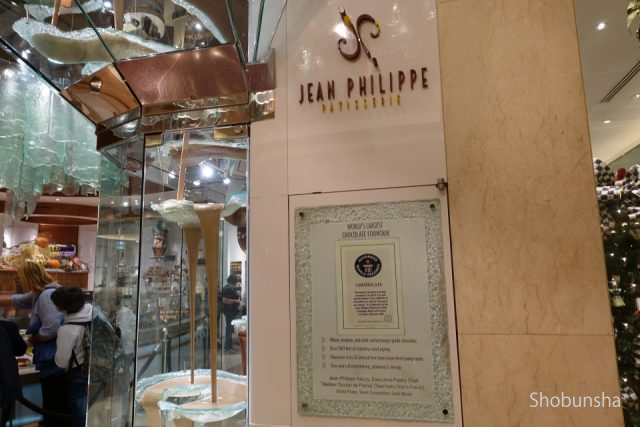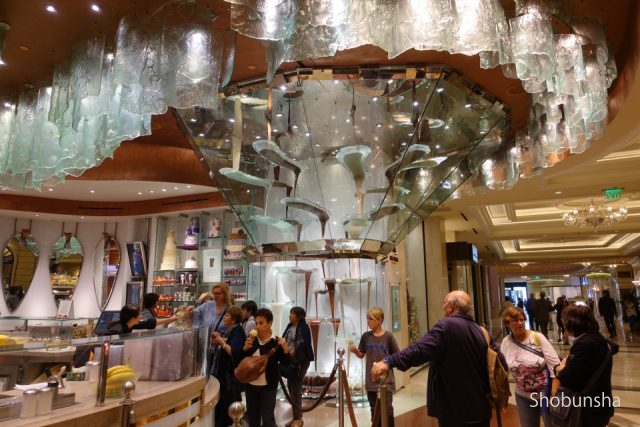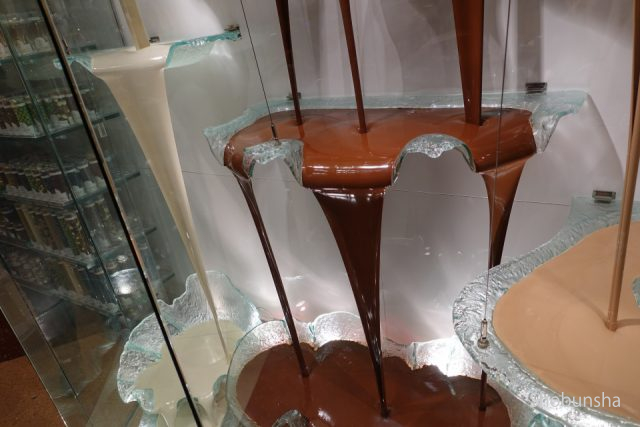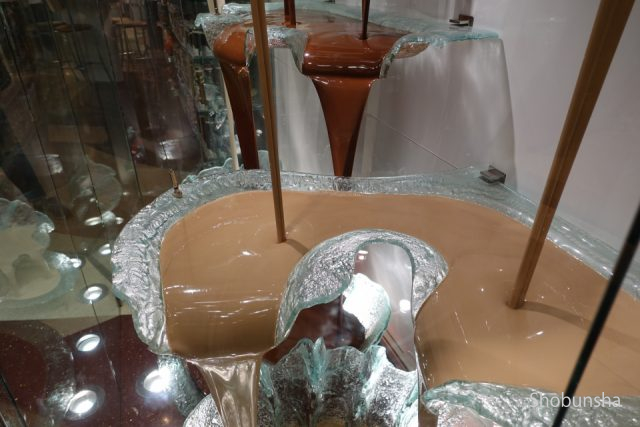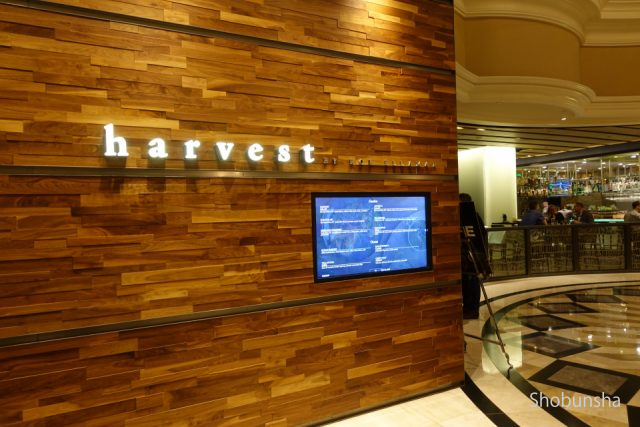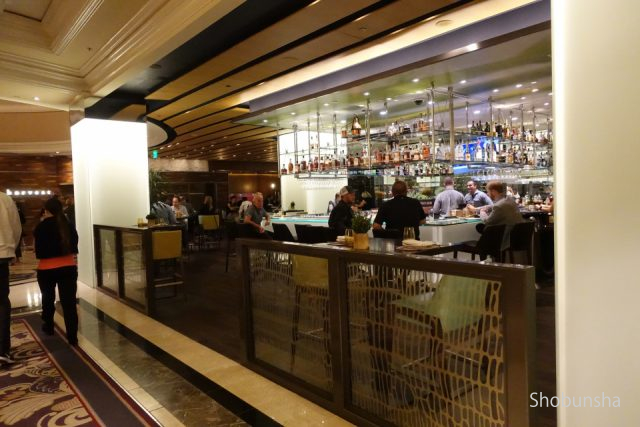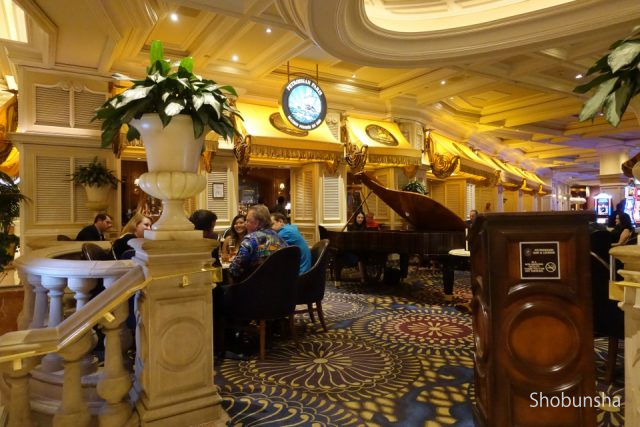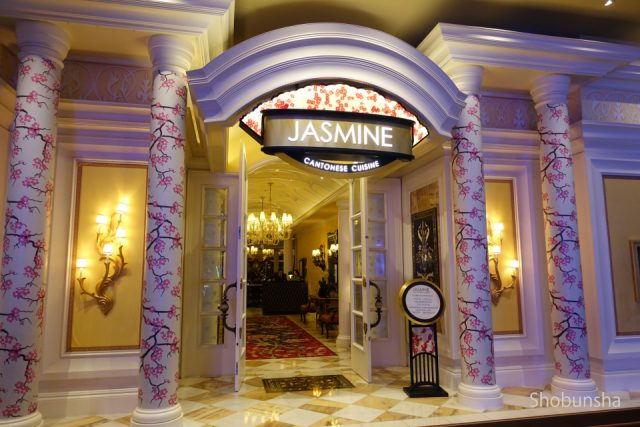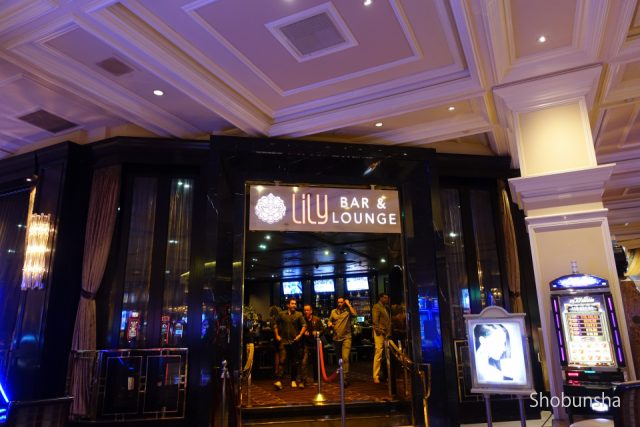 Las Vegas Bellagio hotel shops etc.
There were various shops in the hall. There are many high-branded luxury shops, and if you want to buy drinks easily, you had to use a bending machine or go to a shop like a convenience store in a hotel street.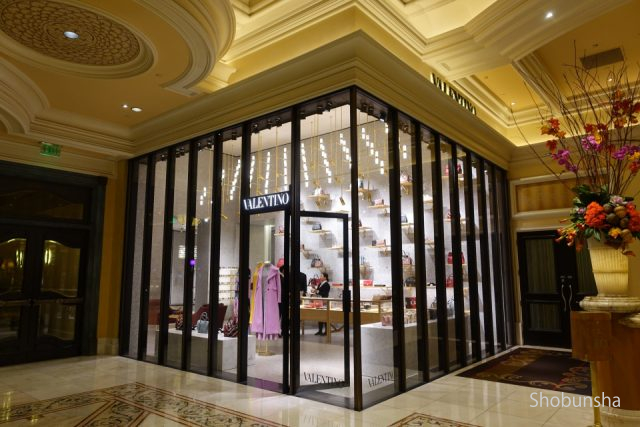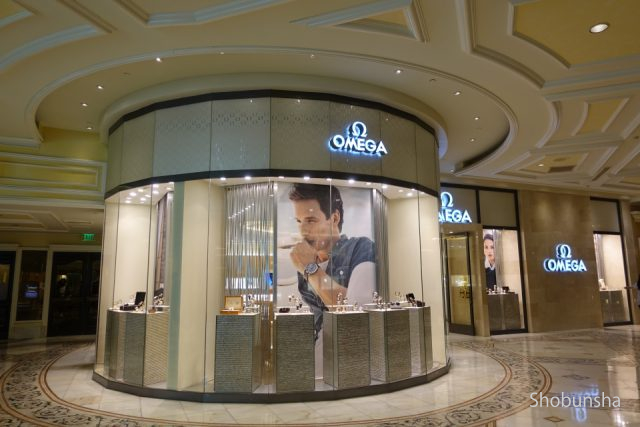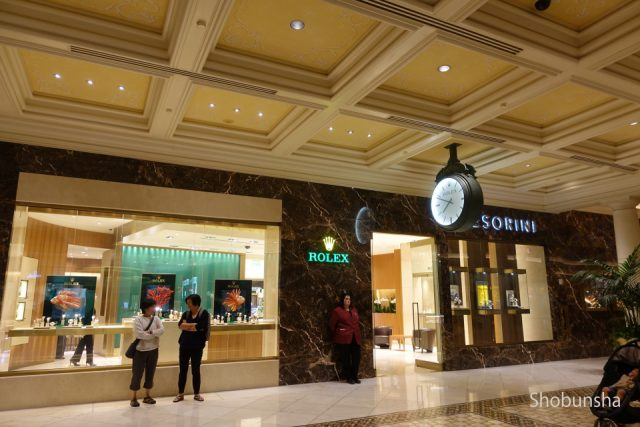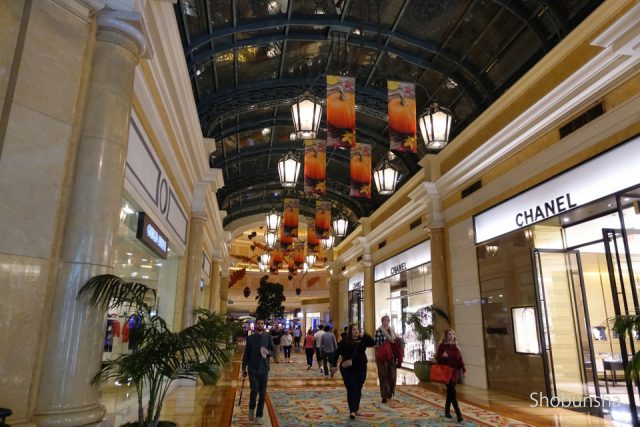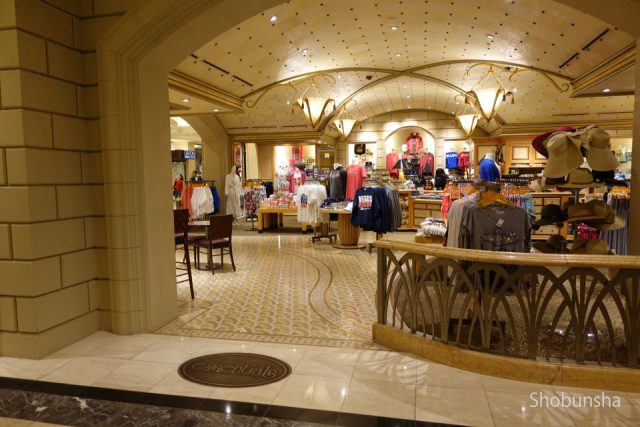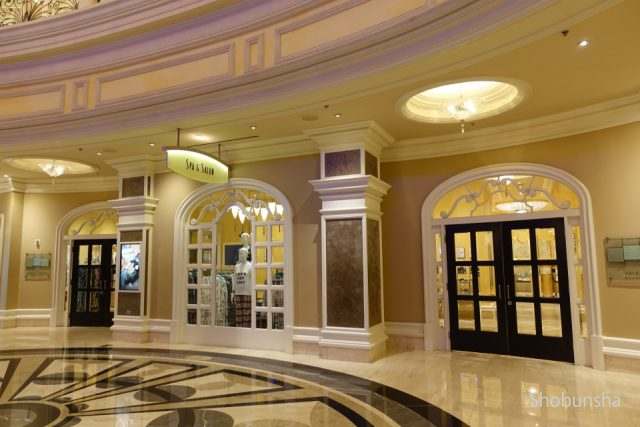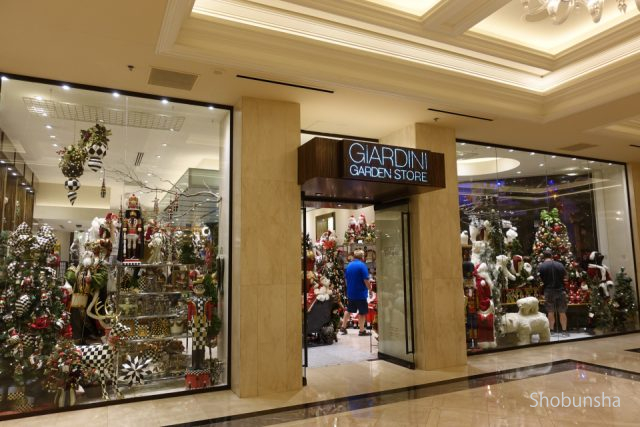 Surroundings of the Las Vegas Bellagio Hotel
The surroundings were similar hotels and casinos, and it was a very gorgeous atmosphere. There were many manpower at night on the strip boulevard. It was calm because it was bright with only basic tourists. I occasionally found a woman who looked like a samba girl or a cosplayer for an animated character. These people are requesting chips as they take a commemorative photo. Some people enjoy shooting in memorial memorials, but it seems better to know that it is not free.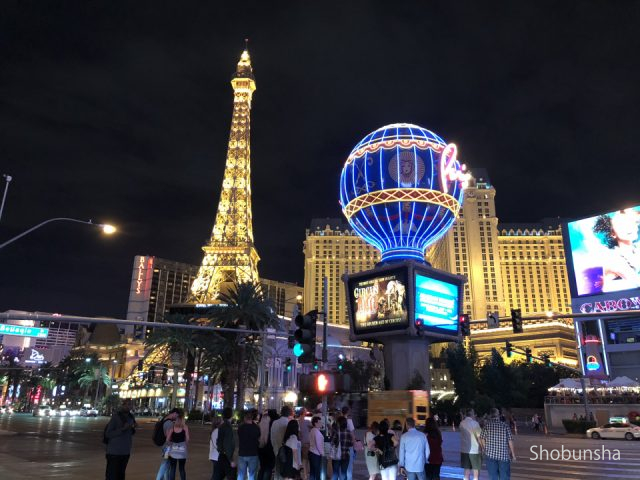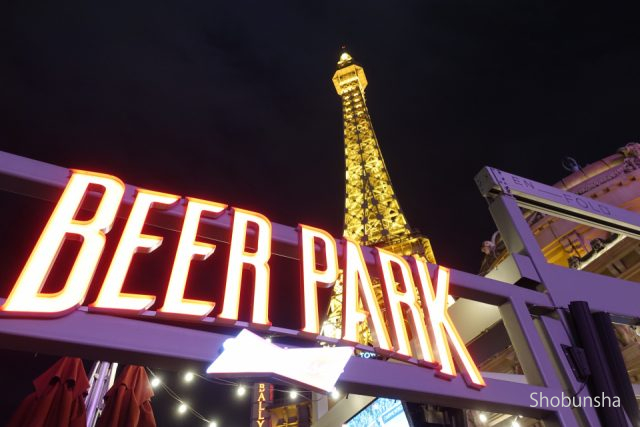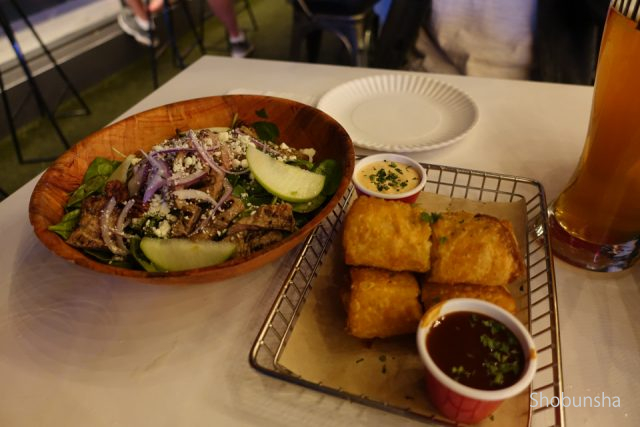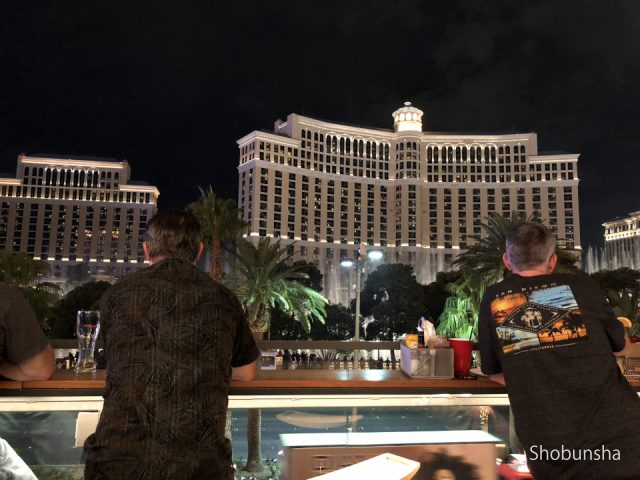 What is Las Vegas Bellagio Access?
Access from the airport Because we borrowed a rental car, we went to the hotel from the airport by going to the car rental center once with a free shuttle bus from the airport. Including time to go to the car rental center, it took about 1 hour from the airport to Bellagio. The driving time from the car rental center is around 15 to 20 minutes. The boulevard of the strip and its surroundings was a very broad road with 2 to 4 lanes and the car was crowded, so it was an area where I was nervous to drive by myself. There was also a dedicated lane for entering the parking of the hotel, so driving was complicated. If you go by taxi from the airport, it may be possible to arrive earlier. Shopping and access to the destination "Bellagio" is in the center of the strip boulevard, so it was convenient to go anywhere. However, since one section is so big, there are quite a few distances if you think to go over 2 or 3 places in the hotel. It was quite easy for us to see Cirque du Soleil's show "O (O)" because we only completed the purpose with the movement in the hotel. Also, as for shopping, there was "CVS" in the immediate vicinity, and clothes shops that I wanted to see came in the neighboring hotel, so the movement was easier.
Las Vegas Bellagio Staff Is your company?
Even though it was basic English, everyone was kind and touched with a smile. It is a touch that will respond if you talk to it when you need it. About the Japanese staff Japanese staff was not found, but it was said that Japanese guide books are in the hall. It was exchanging in basic English, but when I was not able to listen well or I could not express what I would like to tell, I responded with a smile, so it was good. However, because I was not accustomed to returning the room key (in the case of credit card settlement, it is unnecessary to check out at the reception desk and the room key is returned to the room key post), I heard the explanation about three times . I did something unpleasant and explained it with easy expression and it was saved.
Las Vegas Bellagio customer base?
The customer base was pretty international as well as European and American, Asian, Indian and Central Asian. There were Japanese, but it was not a feeling that it was particularly large. Because of the conference, the Westerners felt that the Westerners were overly concerned.
Las Vegas Bellagio Summary
Living in the center of Las Vegas itself was a fun experience. The room of 'Bellagio' was beautiful and could spend it slowly. In addition, it was impressive that Cirque du Soleil's "O (O)", a fulfilling breakfast buffet that had never experienced a powerful fountain show remained, and I thought that it was good to book "Bellagio" . In Las Vegas hotel selection, [Las Vegas] popular recommended hotel! Let's check it together!
There are many individual and attractive hotels in Las Vegas, but "Bellagio" is a recommended hotel as both a hotel and entertainment. We would definitely like to stay again if we have the opportunity.