Mandarin Oriental Taipei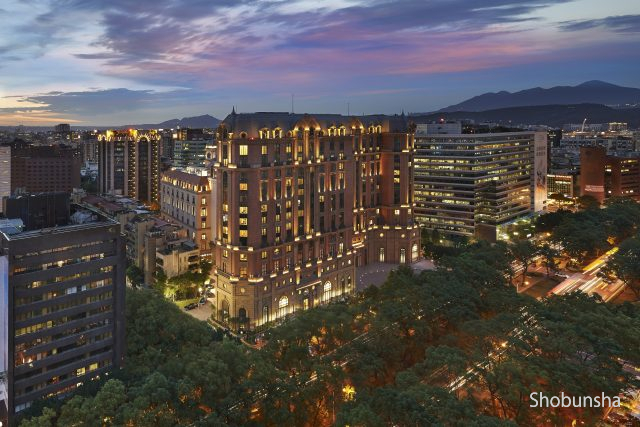 Room Type : Club Deluxe King Room
Stay Nights : 1 night
Stay Num : 1 person
---
"Mandarin Oriental Taipei" just opened in 2014 is a 5-star hotel offering the finest hospitality in Taipei. Building made of European style architecture and interior decorated with classical modern was very elegant and refined. Ever since the start of business, it seems that its dignity is genuine and many world-famous stars such as Jackie chain, Mira Jovovic, Madonna, and Chris Evans have stayed . I would like to introduce you as a celebrity like day at the hotel as a guest, as a member of the official reviewers this time.
Arrived in Taipei! The hotel appearance reminds you of Europe
You can see the Mandarin Oriental group's fan shaped trademark.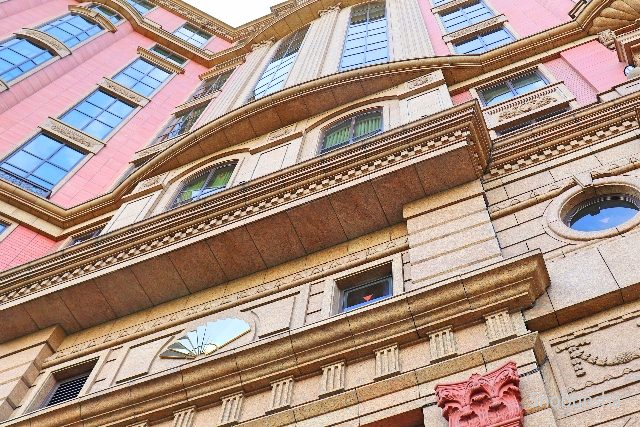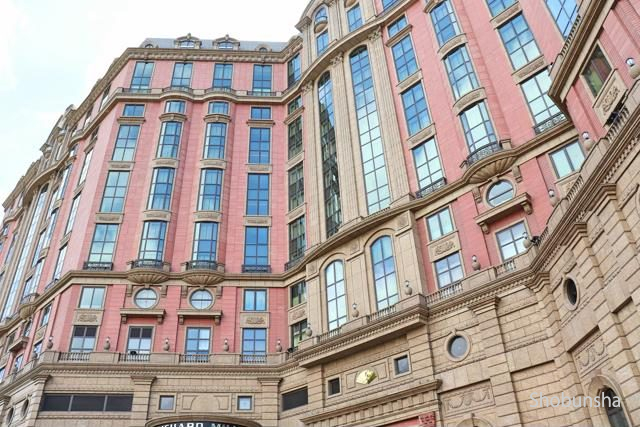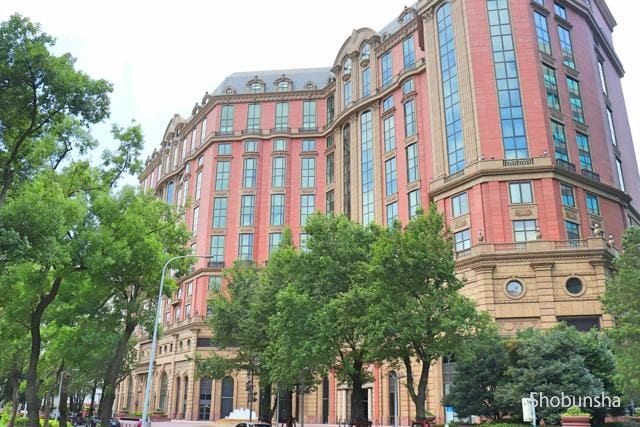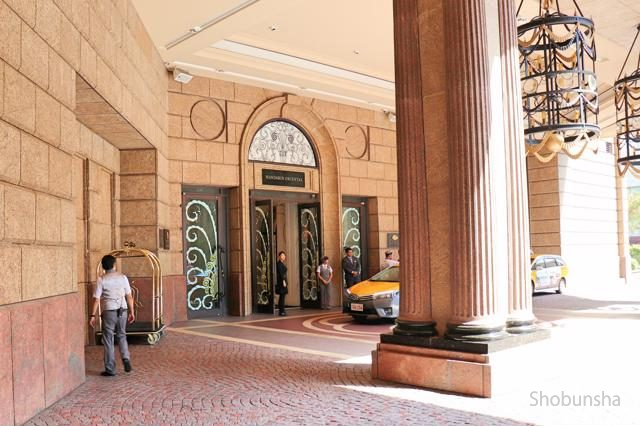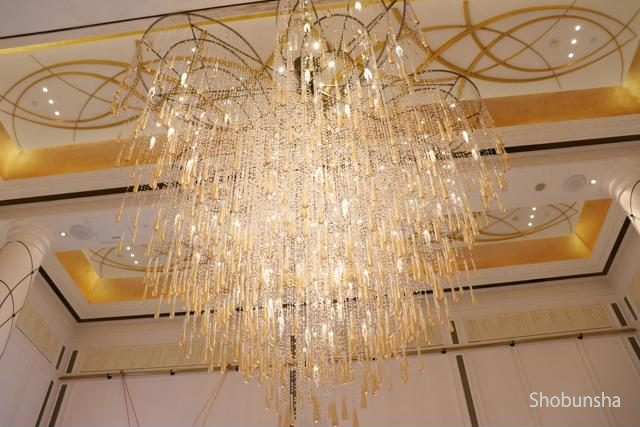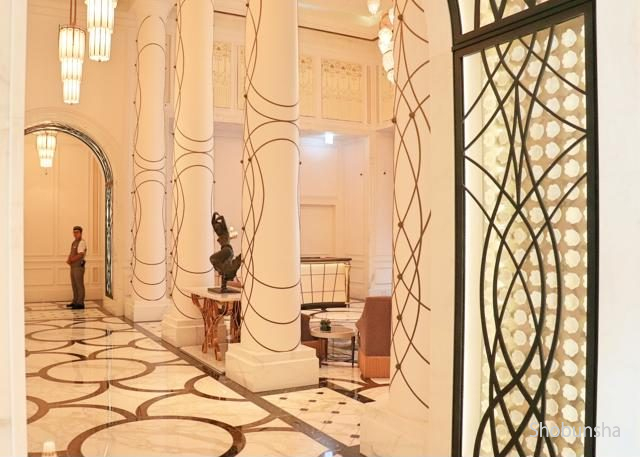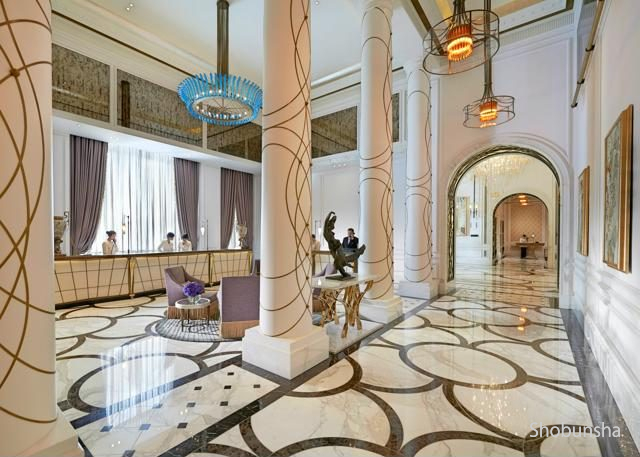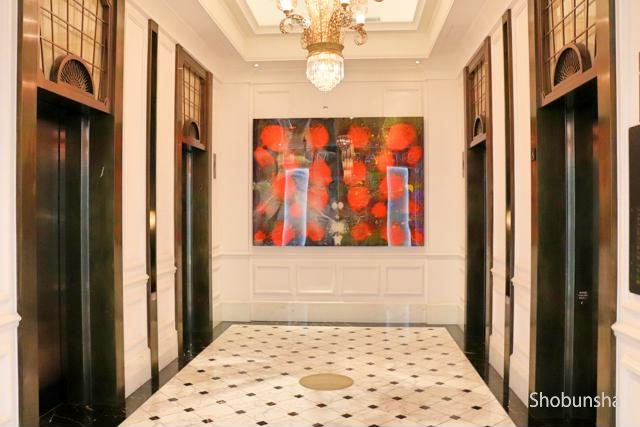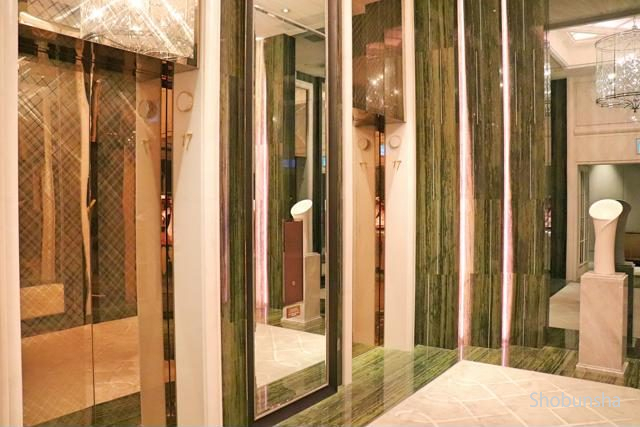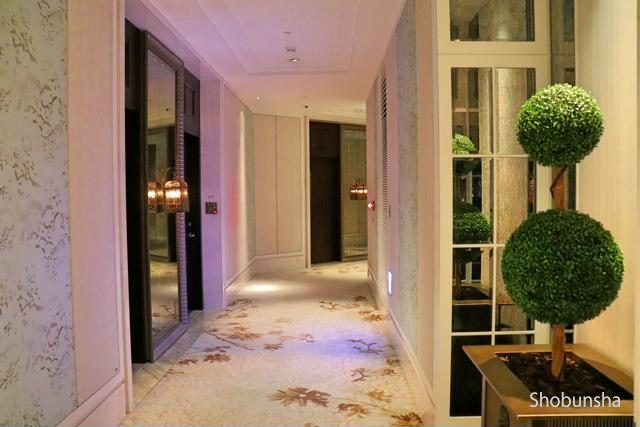 "Club Deluxe Room" with bright light and chandelier
Although the smallest room "Deluxe room" in this hotel has 55 m², this is a room upgraded to Oriental Club.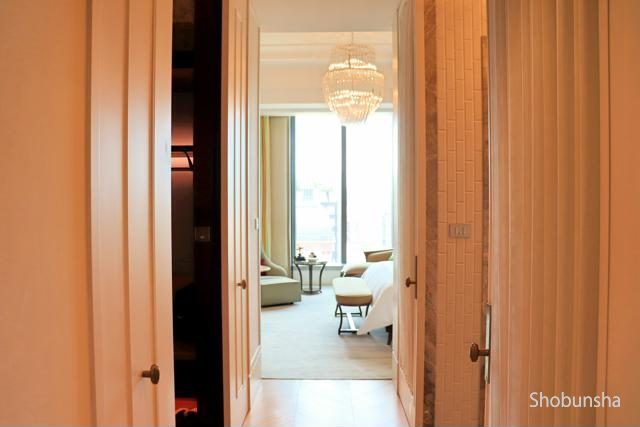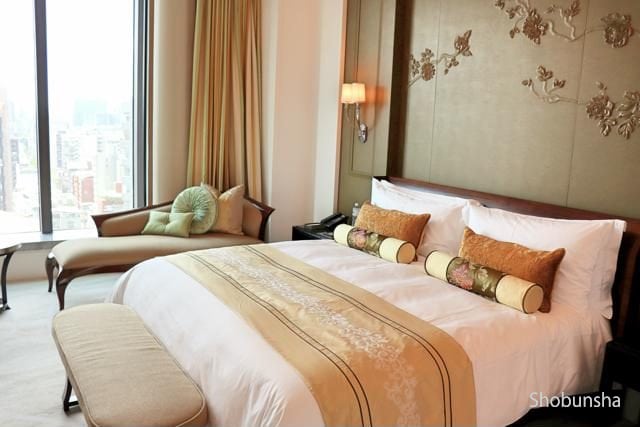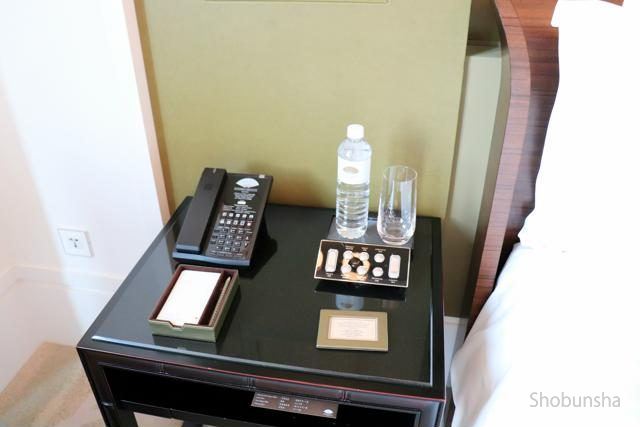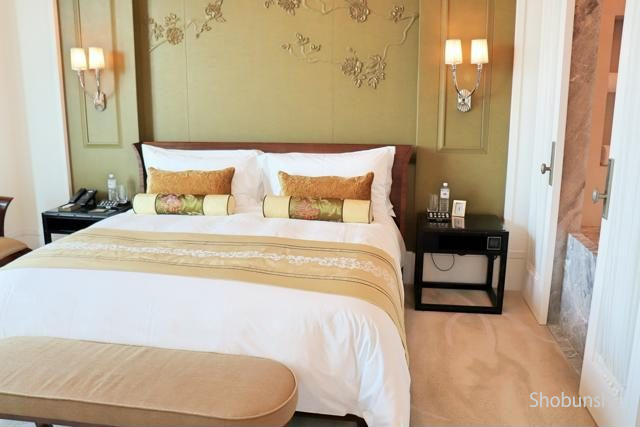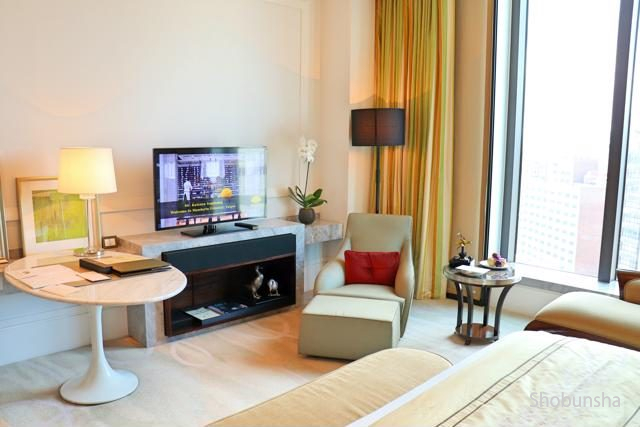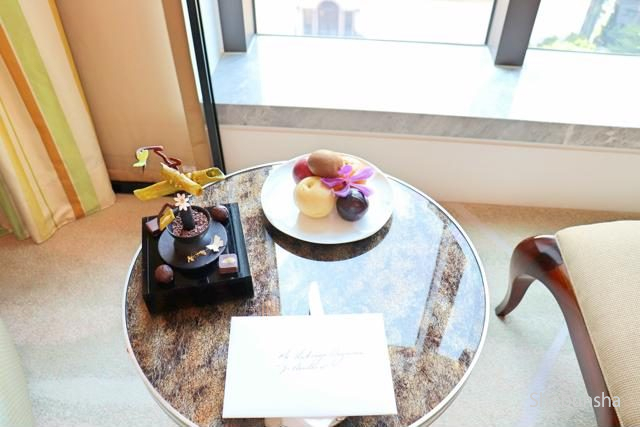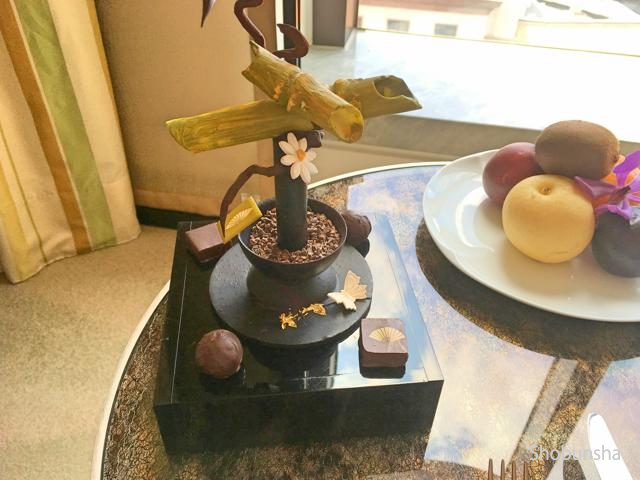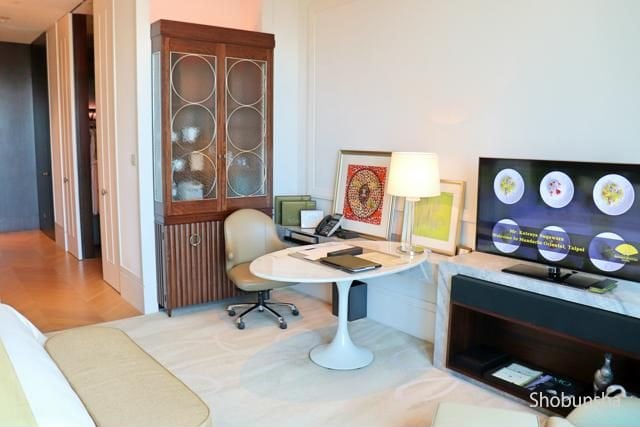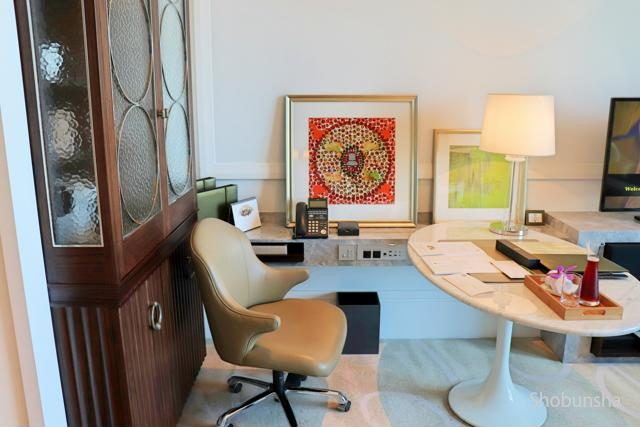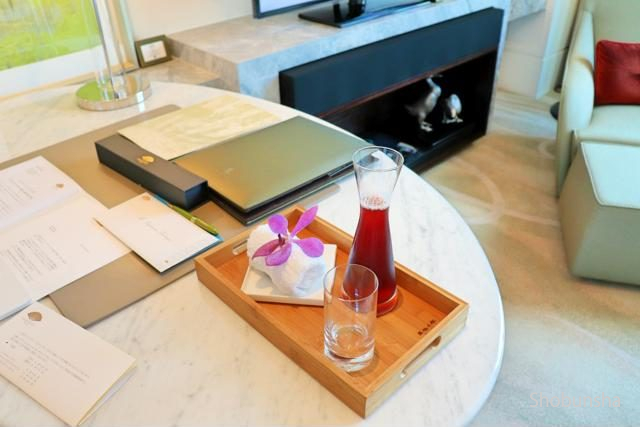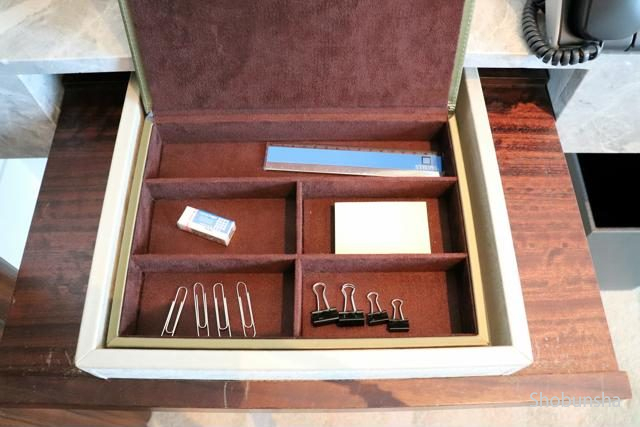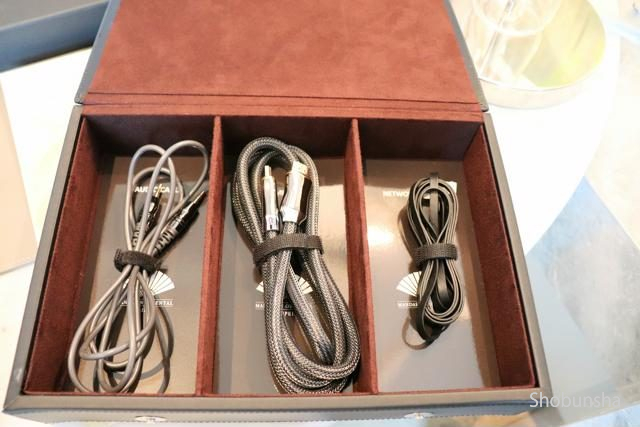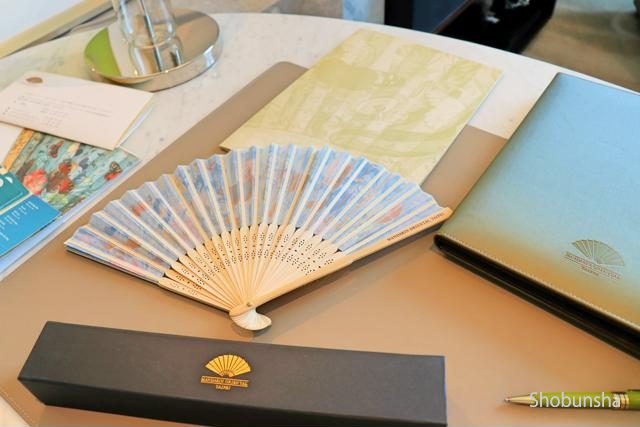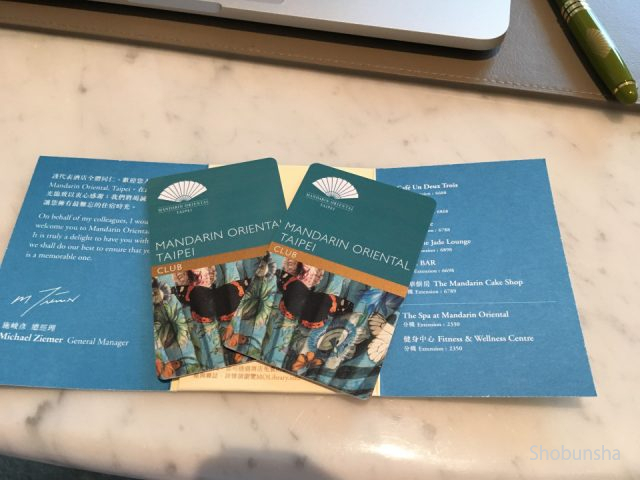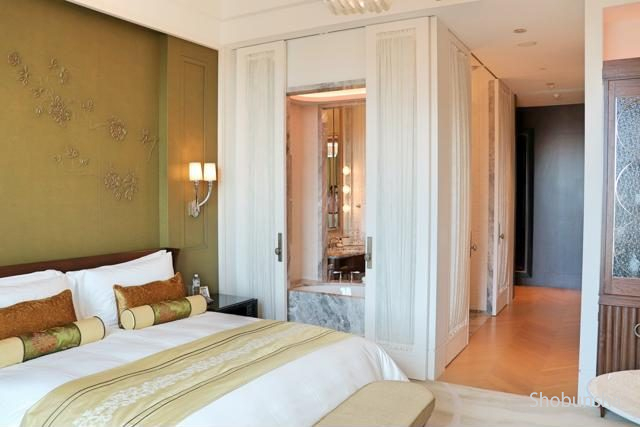 Luxurious bathroom with sun light
Opening the sliding door from the bedroom, you can see the bathroom.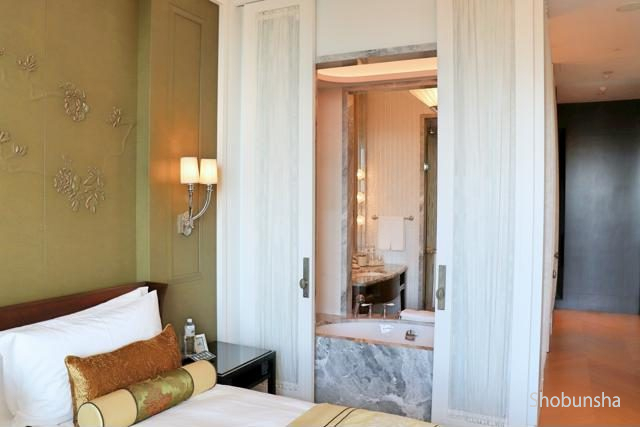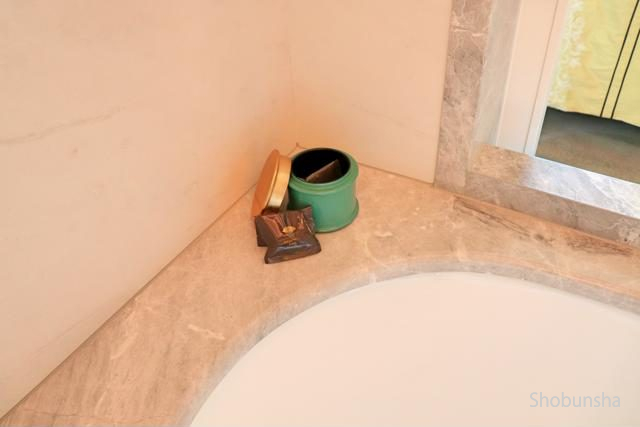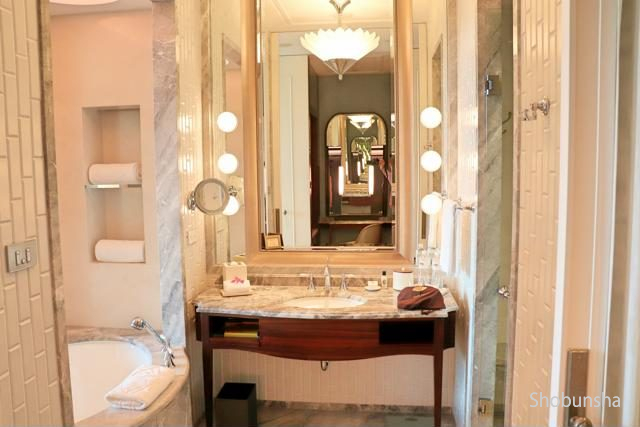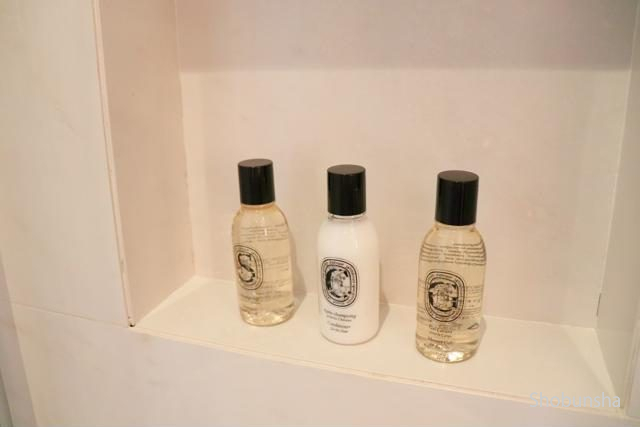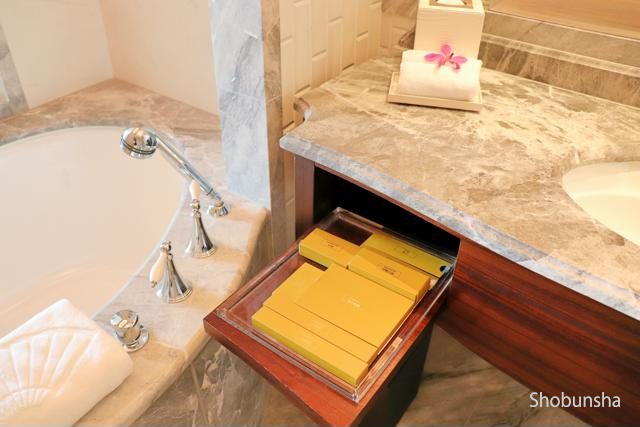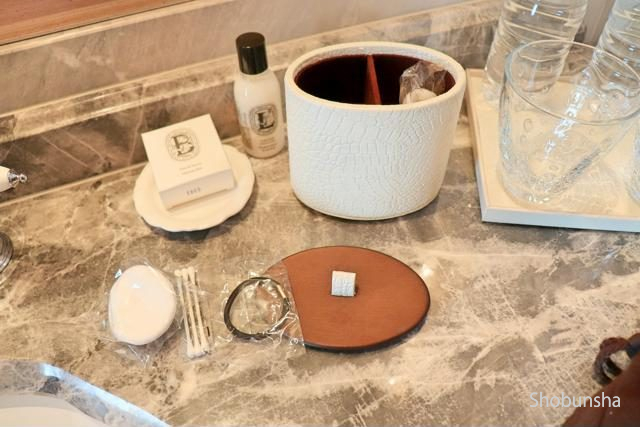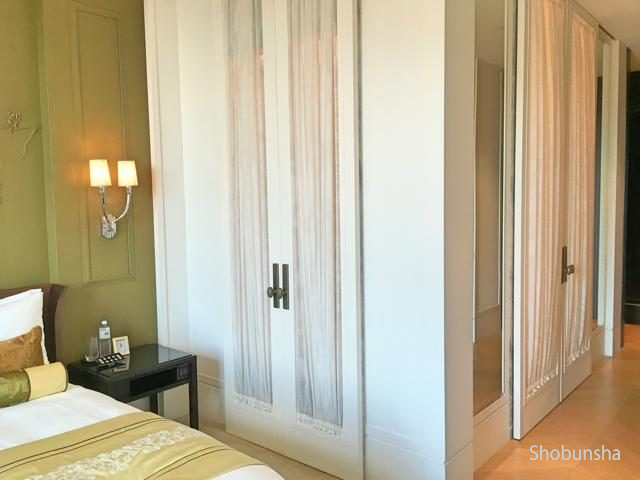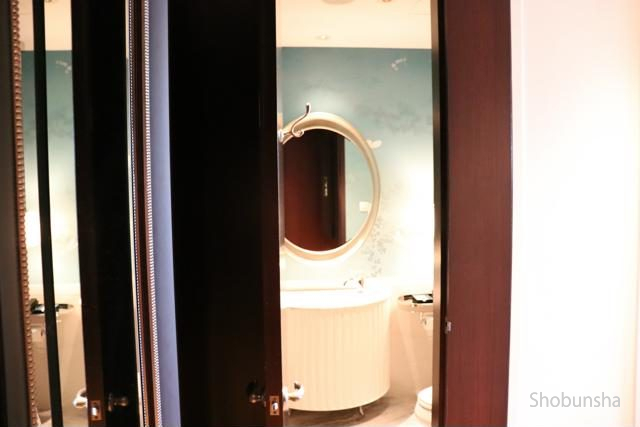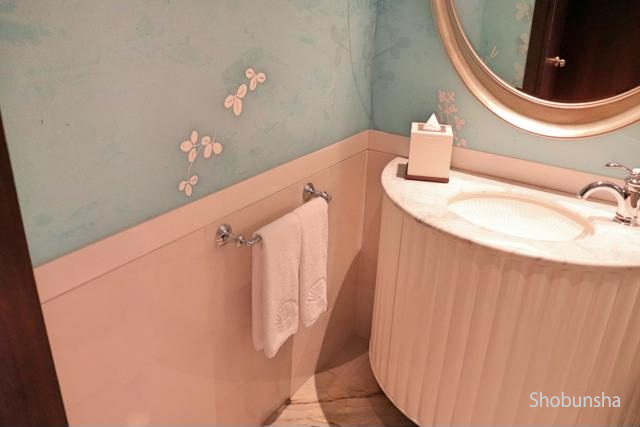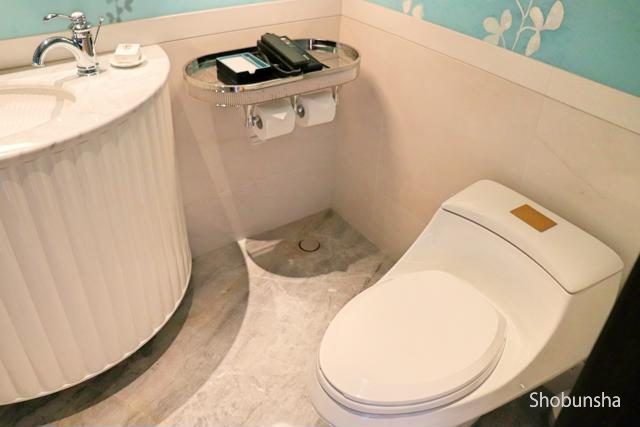 Everything is there! Perfect in-room coffee in the cupboard
There was a in-room coffee set in the large cupboard.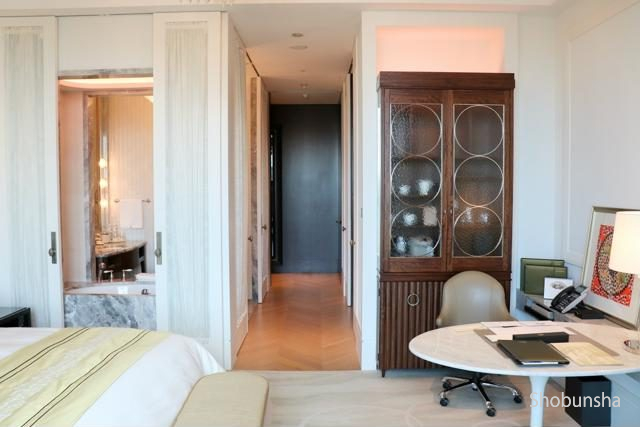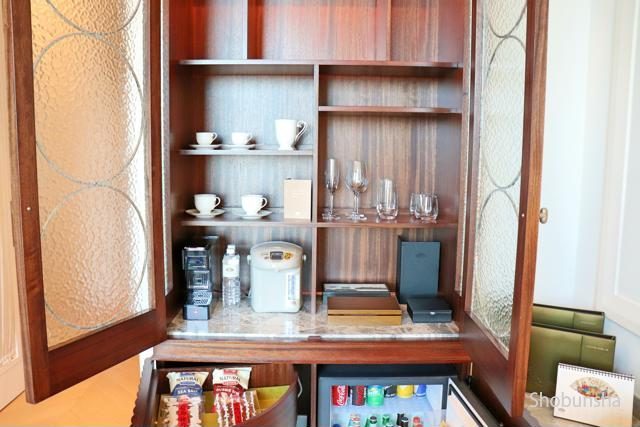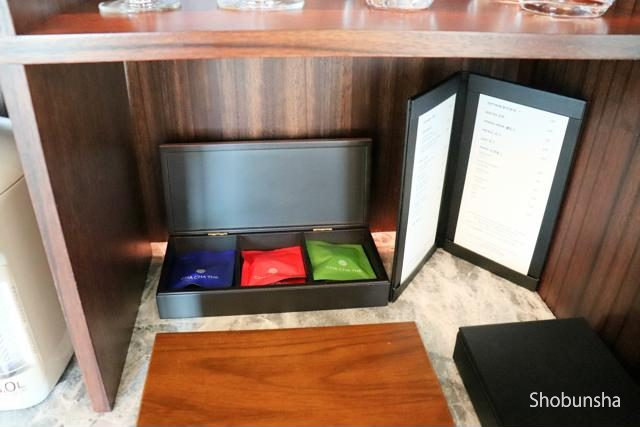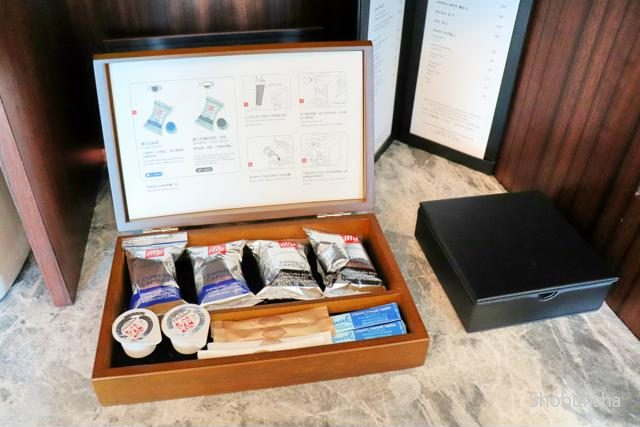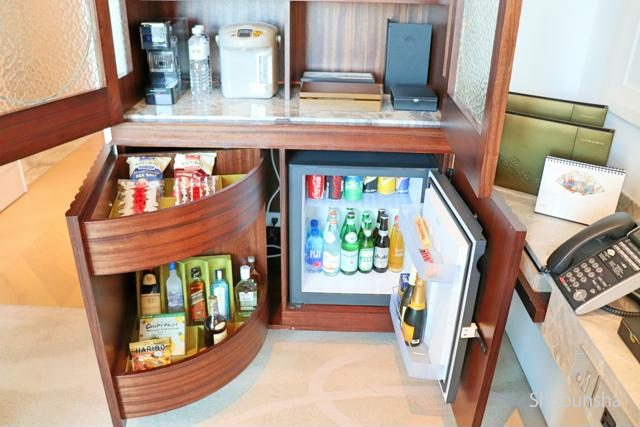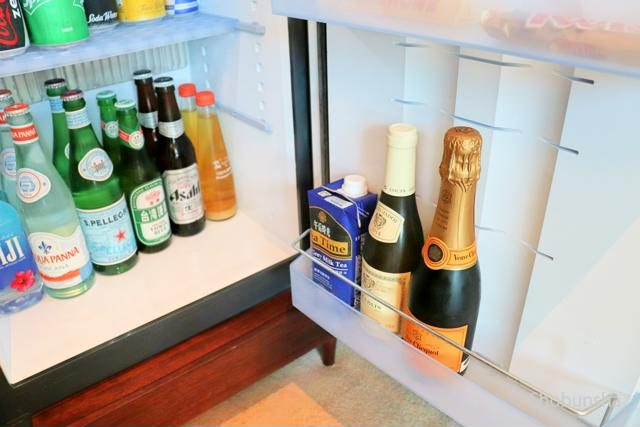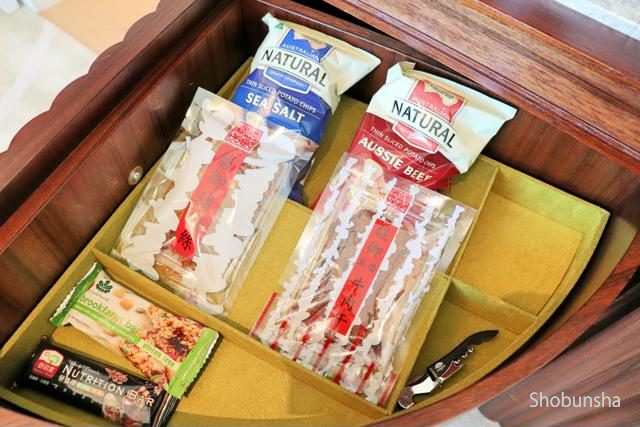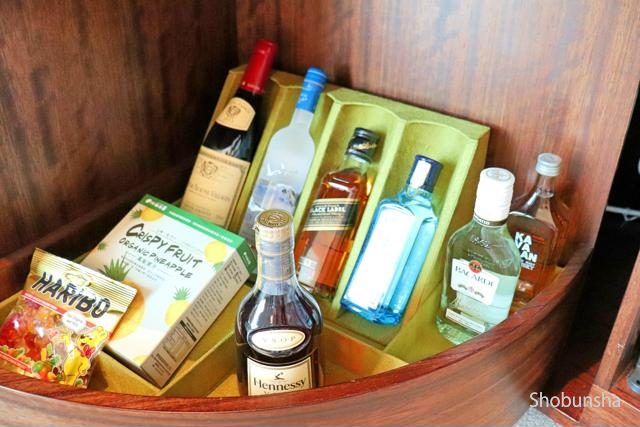 Walk-in Closet & Safety Deposit Box
There is a walk-in closet opposite to the bathroom.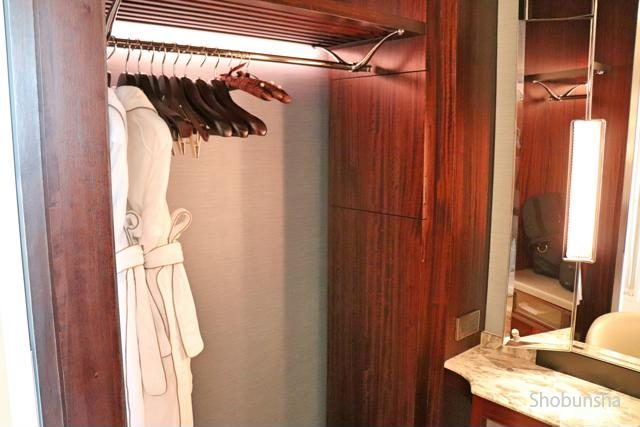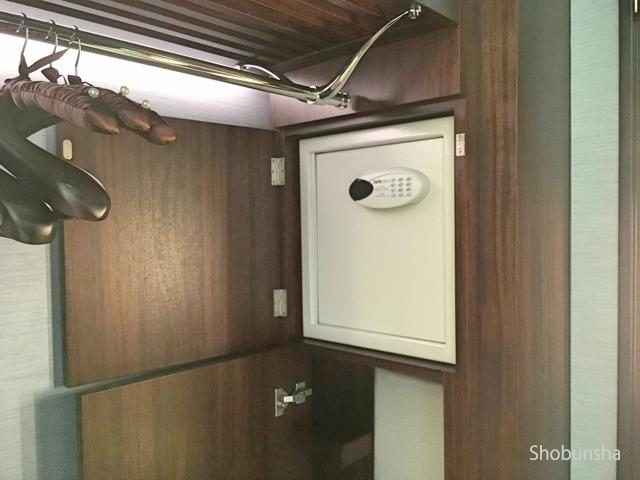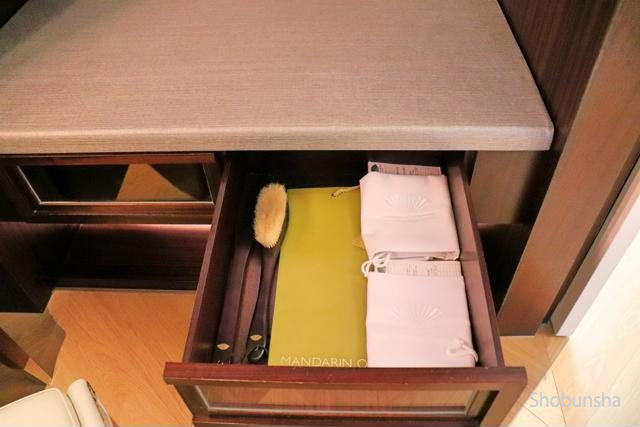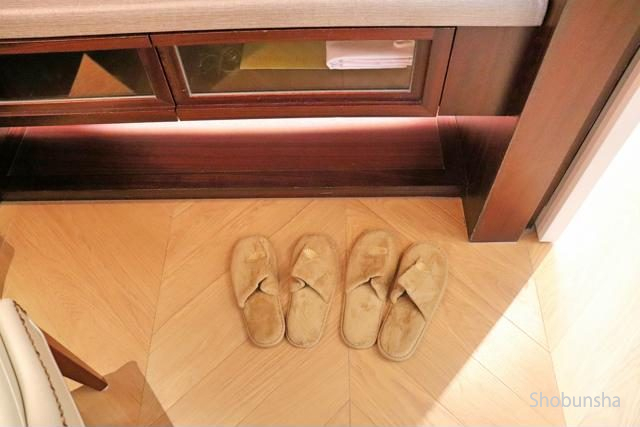 View from the top floor! Panoramic view of the Taipei City
The windows are all glasses and sun light comes in.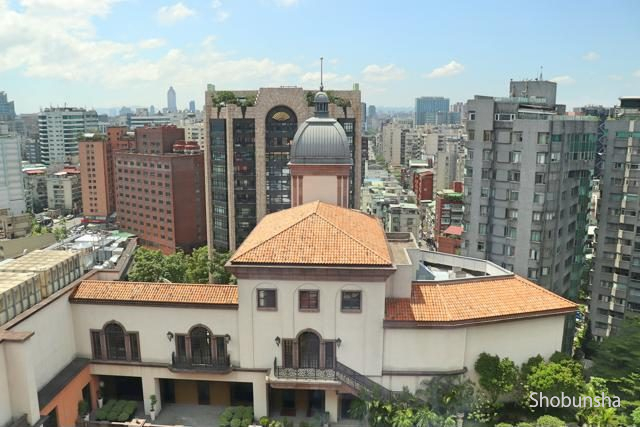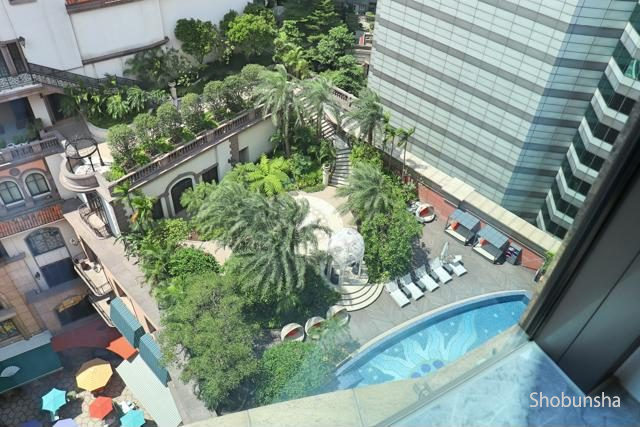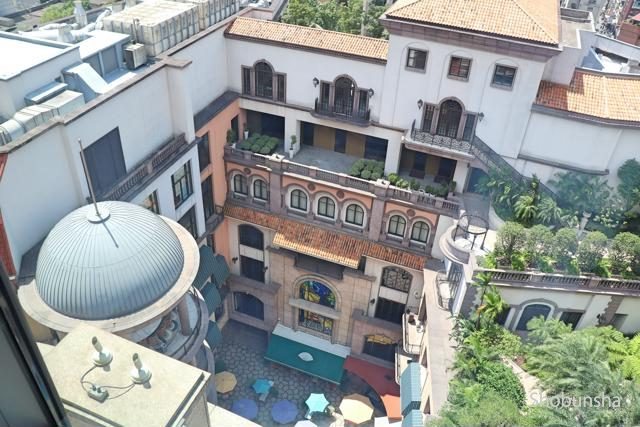 Feeling like a celebrity at Oriental Club breakfast!
If you stay in a regular room or suite room and upgrade it, you will be able to use the Oriental Club on the 6th floor of the hotel. The room I stayed was Club Deluxe, so I could have breakfast at that oriental club. This is a special place different from regular breakfast buffet only for club suite customers.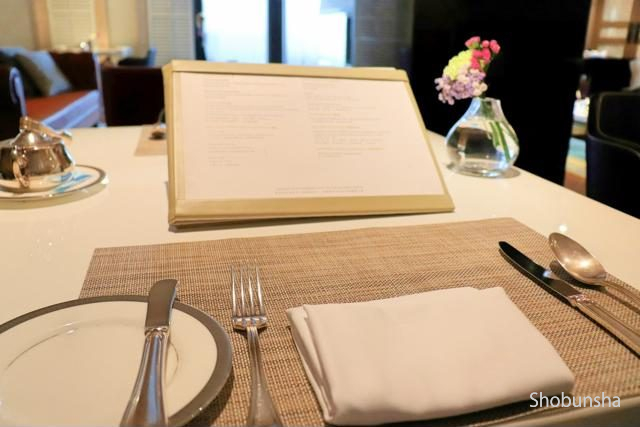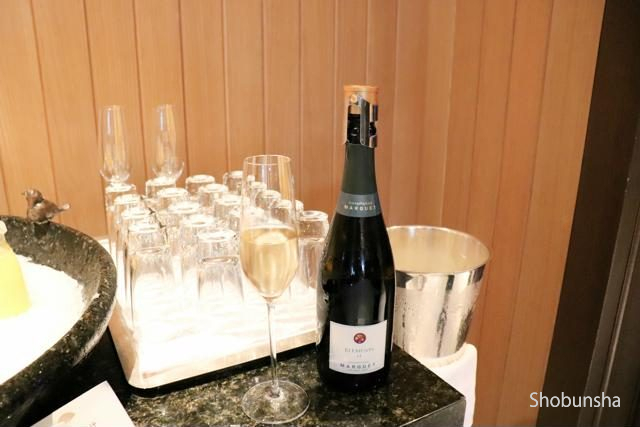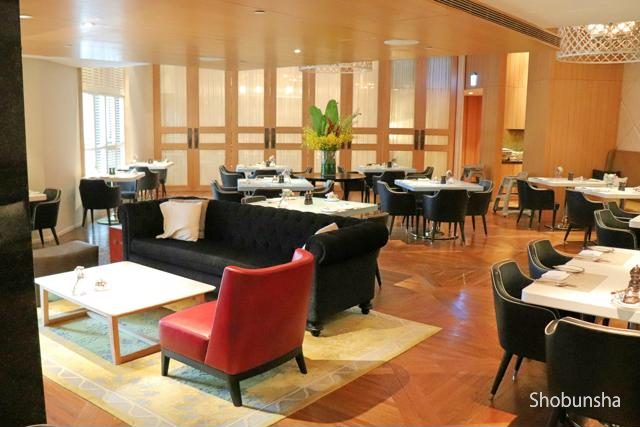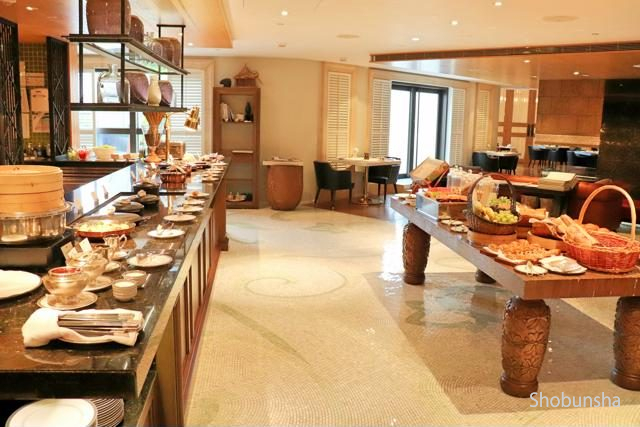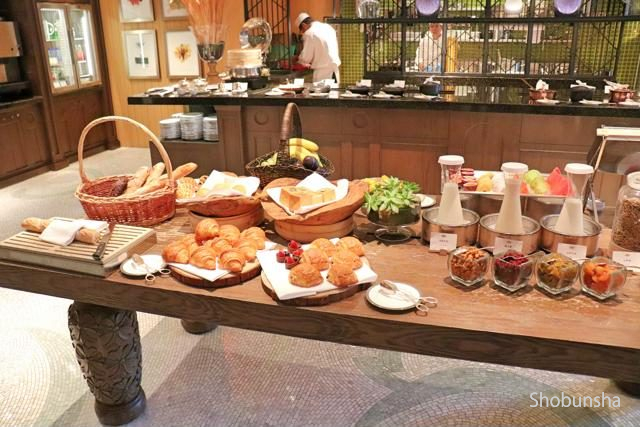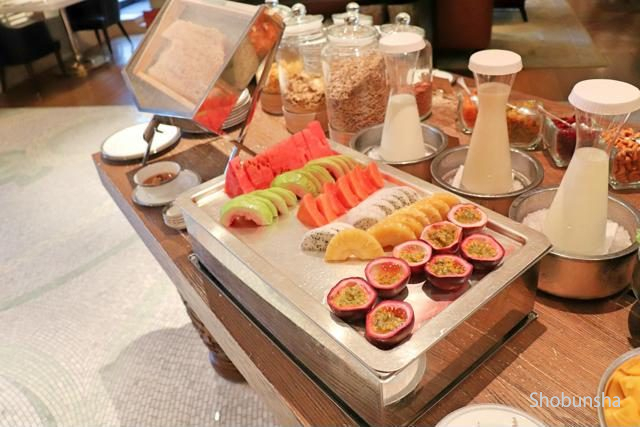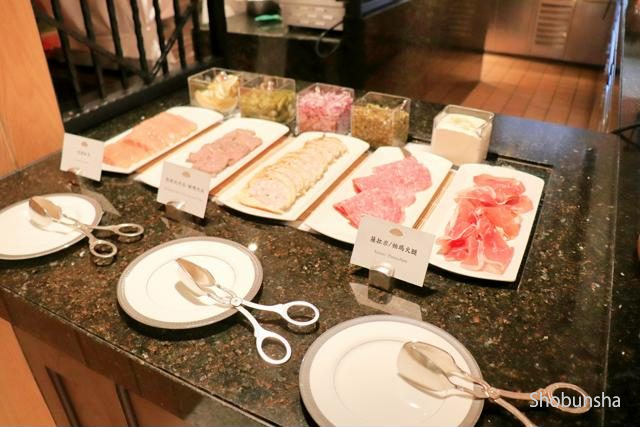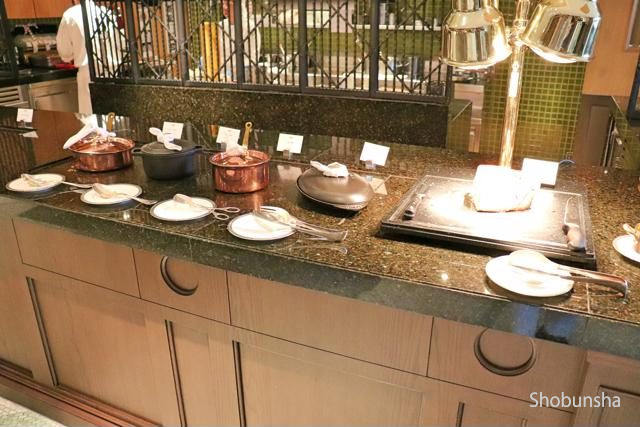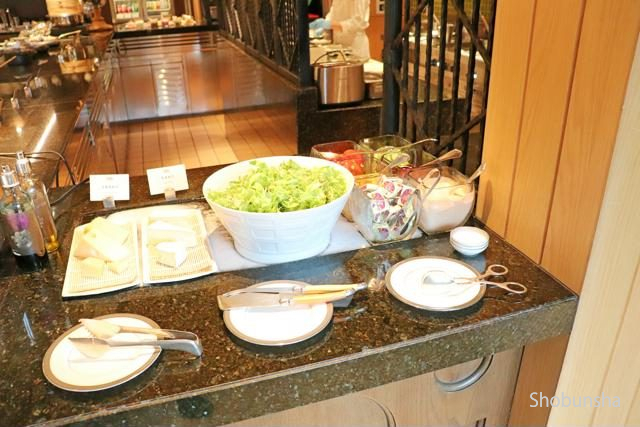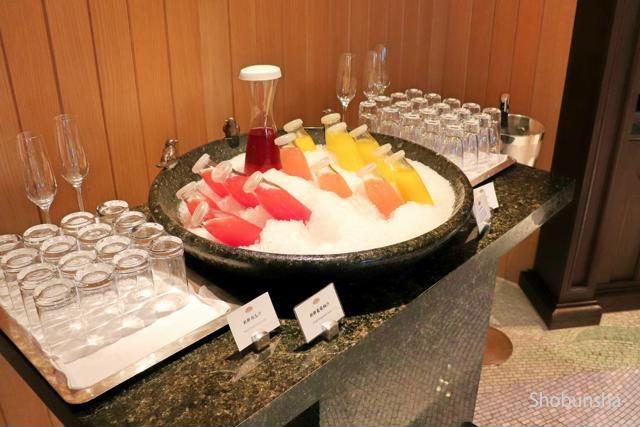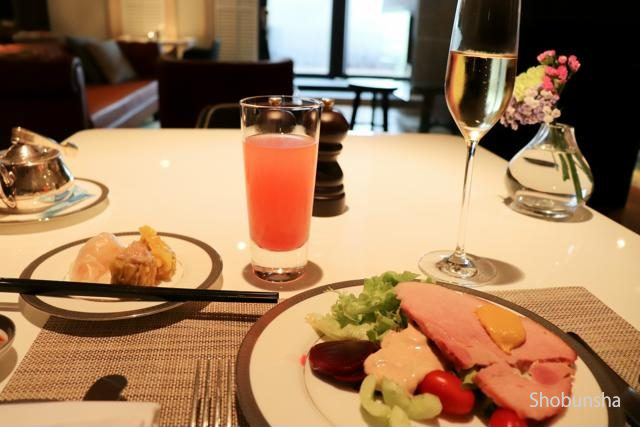 Mandarin Oriental Taipei Hotel's Restaurants
The hotel has 3 restaurants, 1 bar, 1 snack and 1 tea room and 1 sweet cafe.
The all-day dining "Cafe And De Troyes" serves breakfast buffets, lunch and dinner where you can dine all day. At the Chinese restaurant "Yag", you can enjoy traditional Chinese cuisine using fresh local ingredients. Italian cuisine "Benkotto" serves Italian traditional trattoria dishes and Italian cuisines incorporating "nonna" recipe meaning "grandmother". At the bar "MO Bar", you can enjoy cocktails, champagne and wines. In the afternoon tea room, "The Jade Lounge" you can enjoy a selection of teas from Europe and China with exquisite pastries. Note that every restaurant has elegant dress code.
Patisserie "The Mandarin Cake Shop"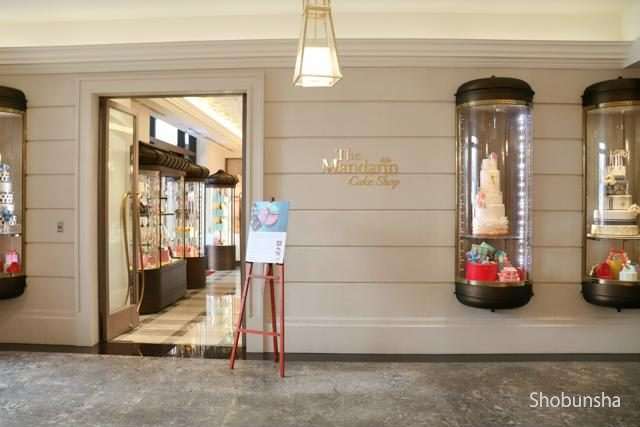 Pool, gym, and facilities in hotel
Go through the THE ARCADE heading for the hotel courtyard, it makes me feel like I came some resort place.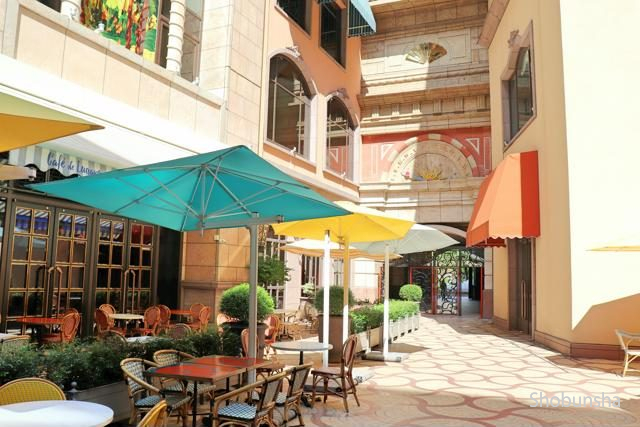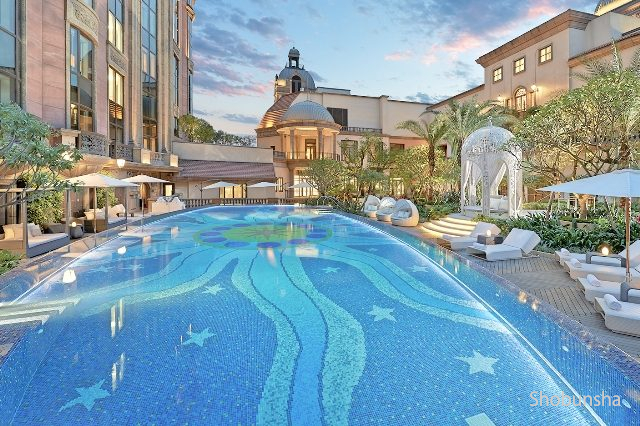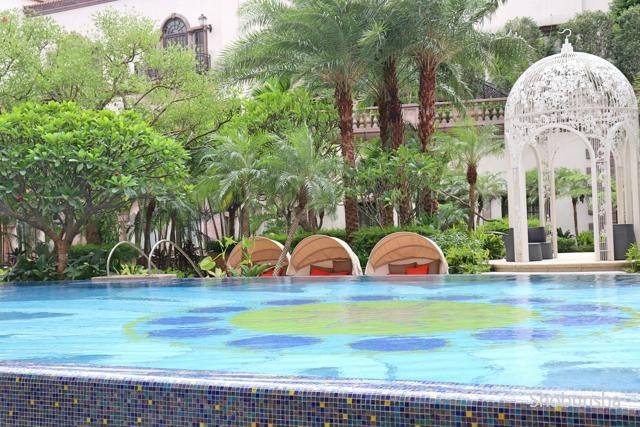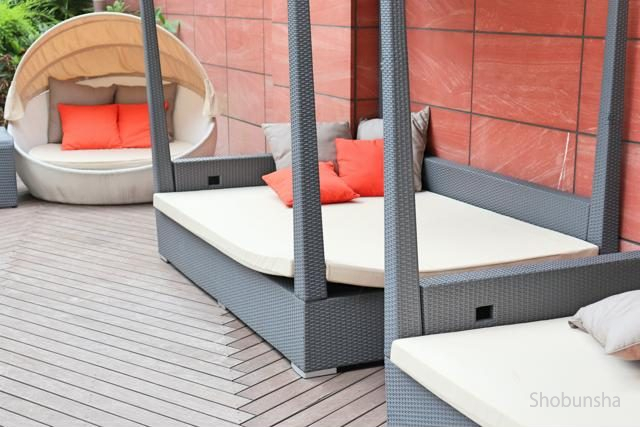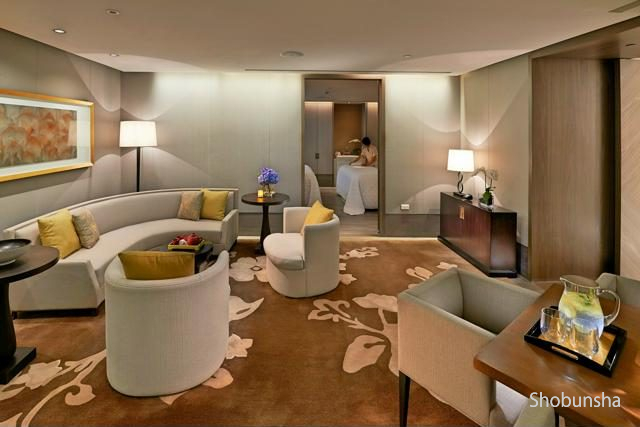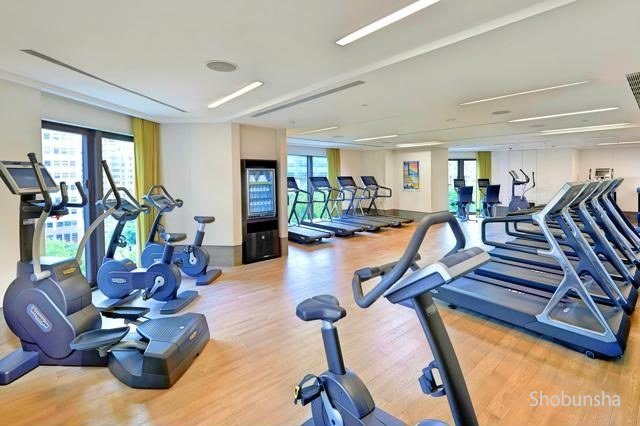 The hotel is located in a business area; buildings of securities companies and capital enterprises are around
The hotel is in a business district with many securities companies and foreign capital companies. It was in a quiet area a little far away rather than a lively city center. However, if you walk a bit, you will find MRT Nanjing Fuxing Station, and restaurants and supermarkets are around there.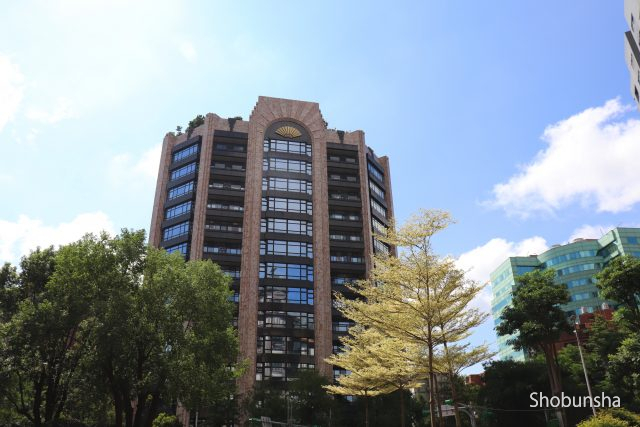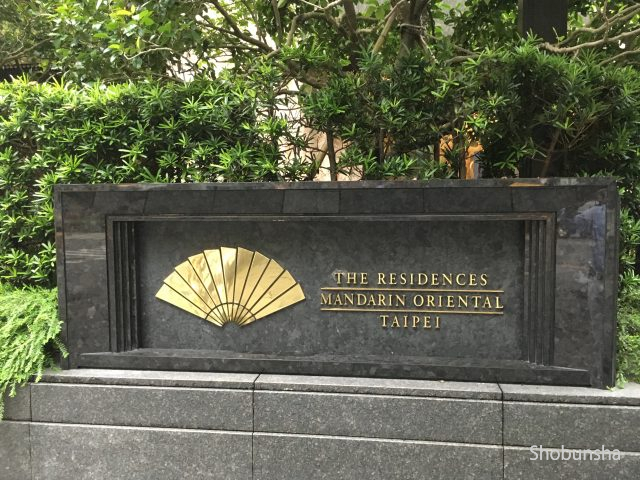 5 minutes by car from Taipei Songshan Airport
It is a 5-minute drive from Taipei Songshan Airport and a 40-minute drive from Taiwan Taoyuan International Airport. It is about 10 minutes by car to shopping and office town Shinsyuu and Taipei 101. It is only a few minutes on foot to the Taipei Arena and the MRT Nanjing Fuxing Station is a 10-minute walk. Bus terminal is near the hotel, but taxi is more convenient for going around.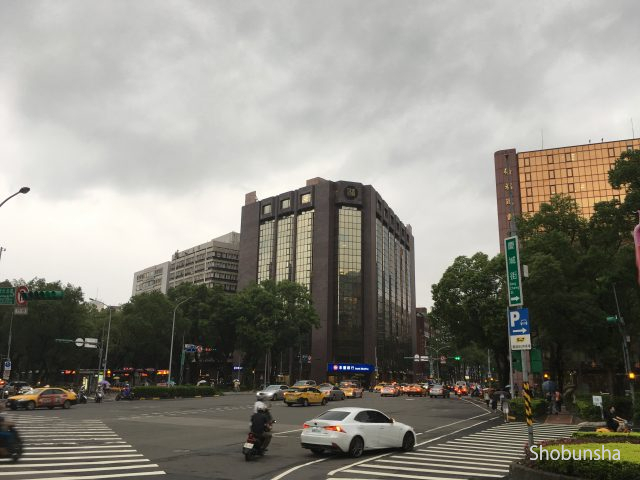 Taiwanese staff
The staff are mostly Taiwanese. All the staff were courteous, polite and cheerful, full of hospitality.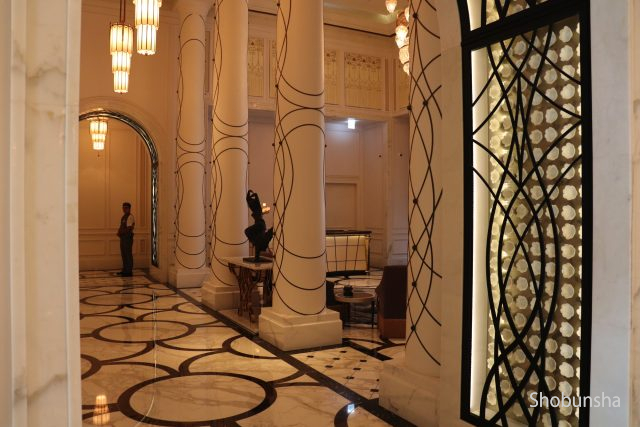 Other rooms including Suites
We are pleased to show you other rooms of the hotel, thanks to the hotel staff!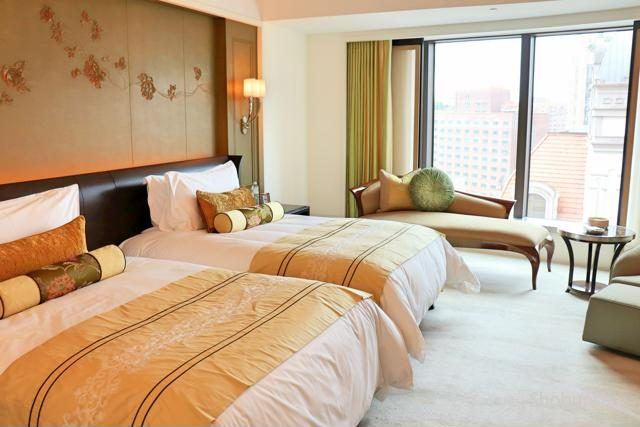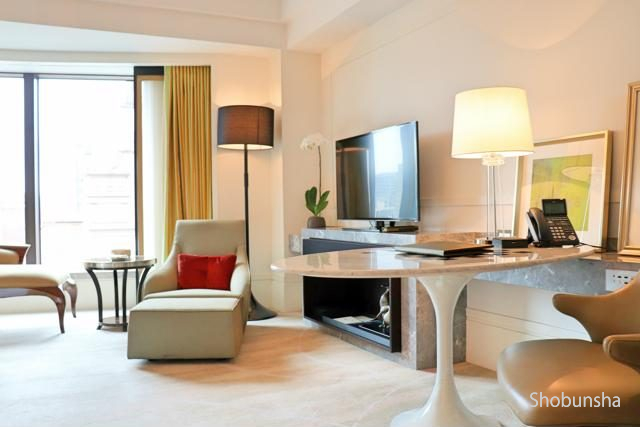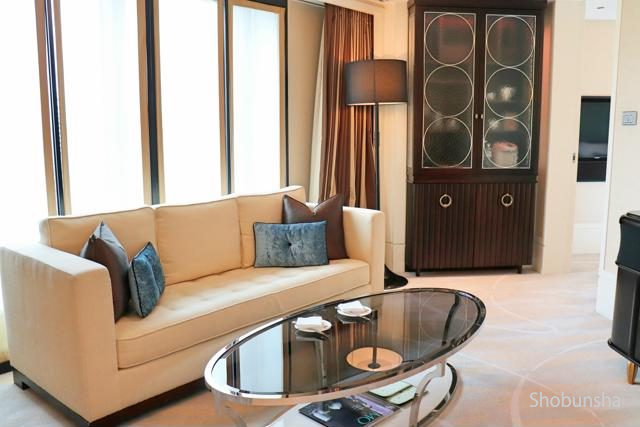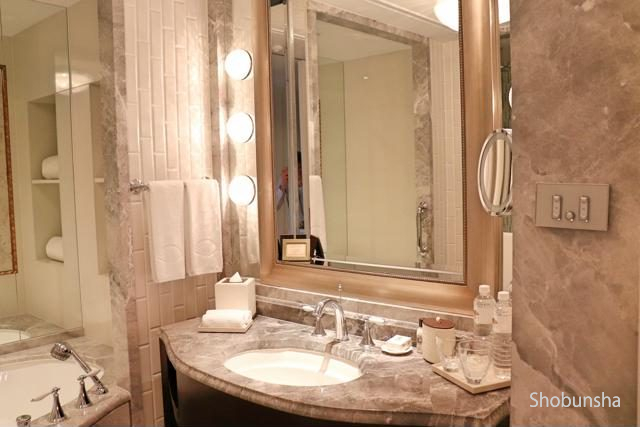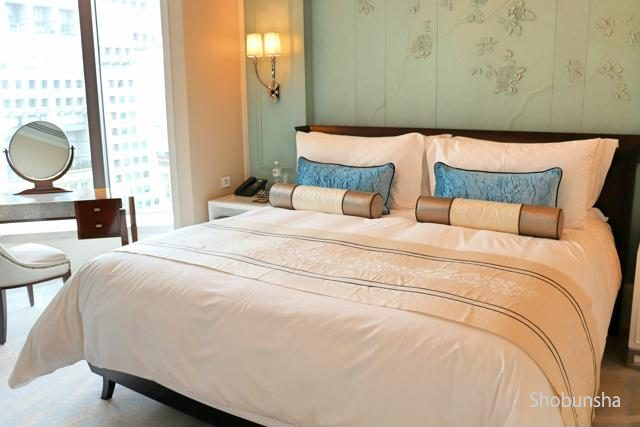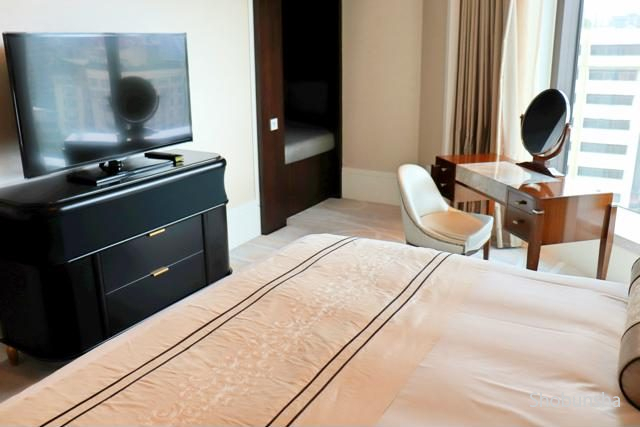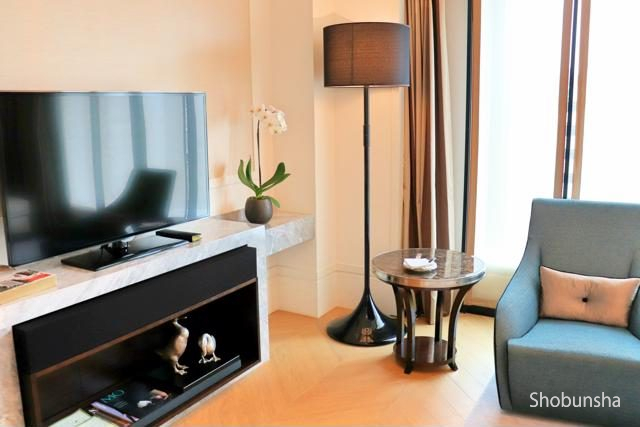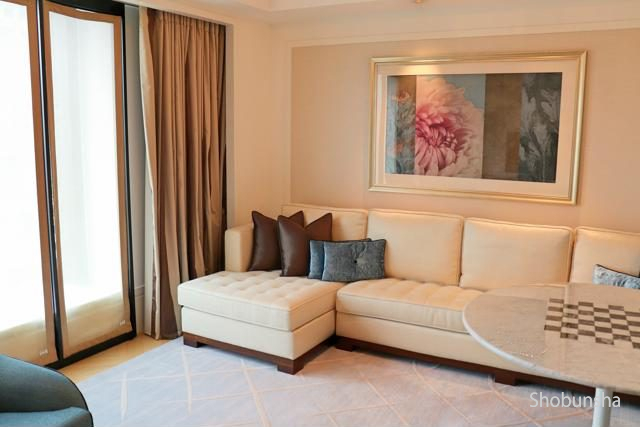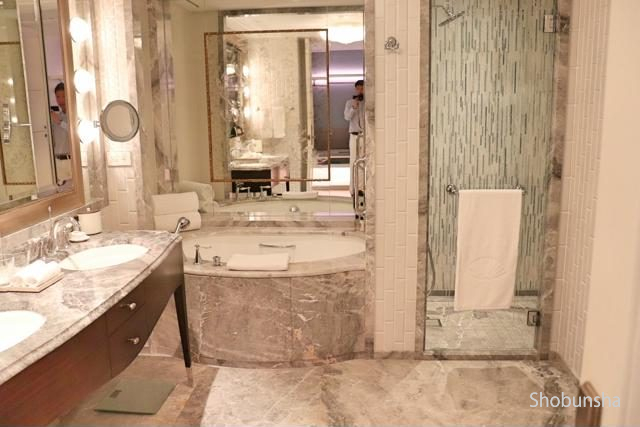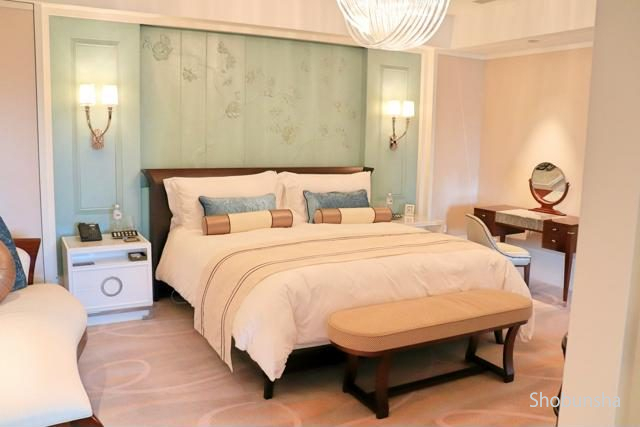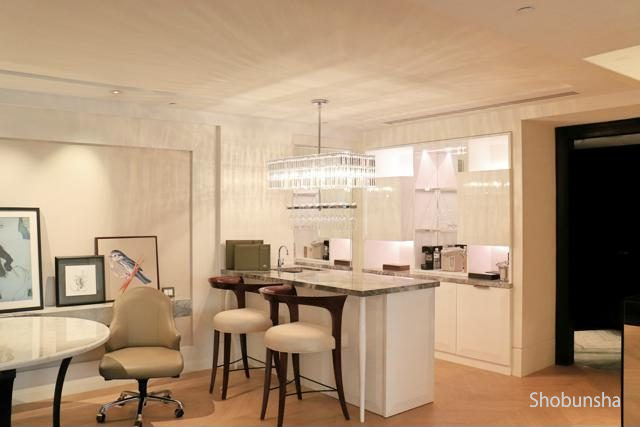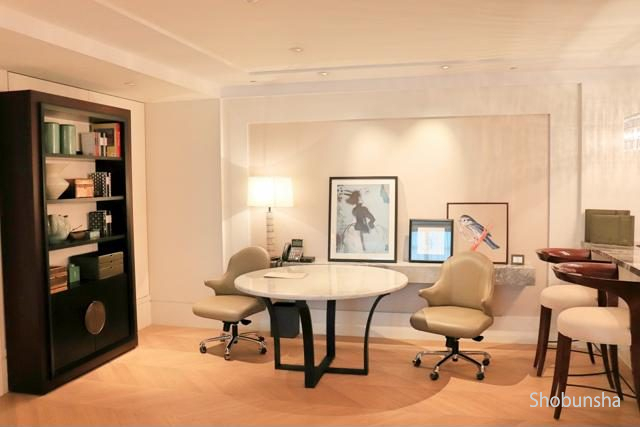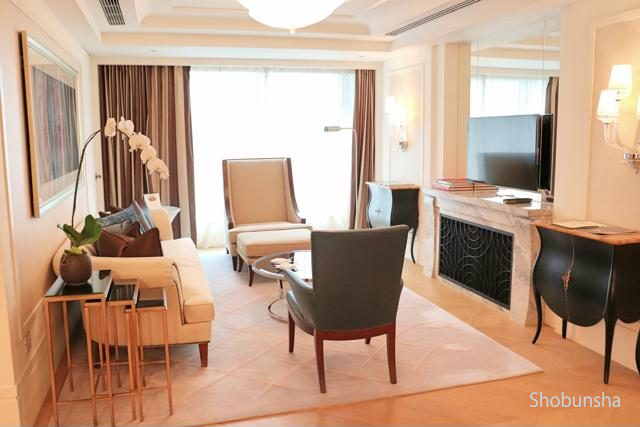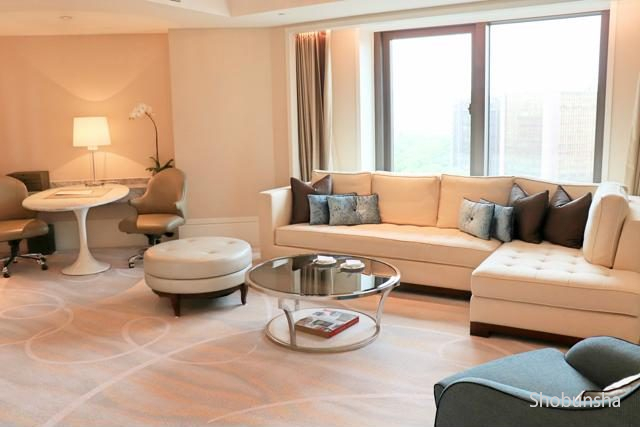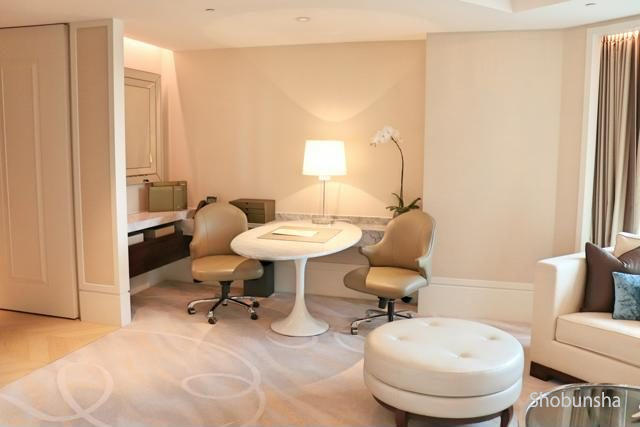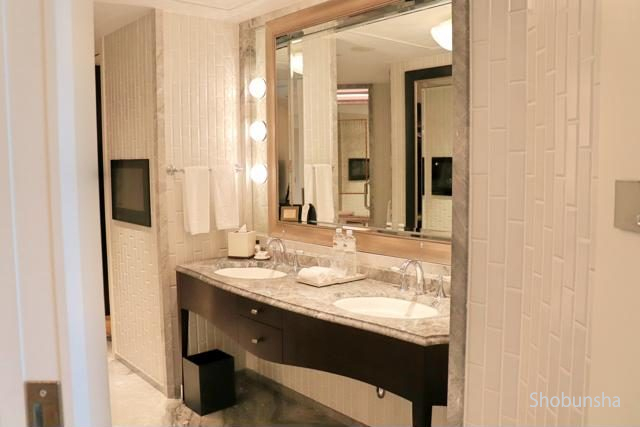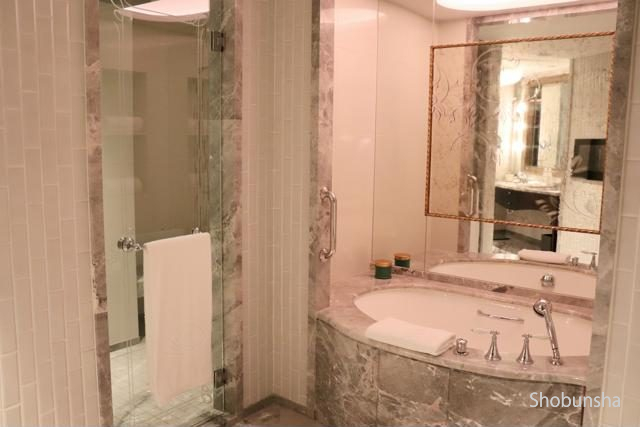 Mandarin Oriental Taipei : Summary
The Mandarin Oriental Taipei was the most exclusive hotel which is different from any other hotel and and gives you celebrity feelings. Accommodation is a little bit expensive, but the prestigious stay will make your trip in Taiwan exclusive one. I thought this is way too gorgeous but at the same time, I realized that I would never be disappointed by staying here. I would like to stay again if I can.