Museum Hotel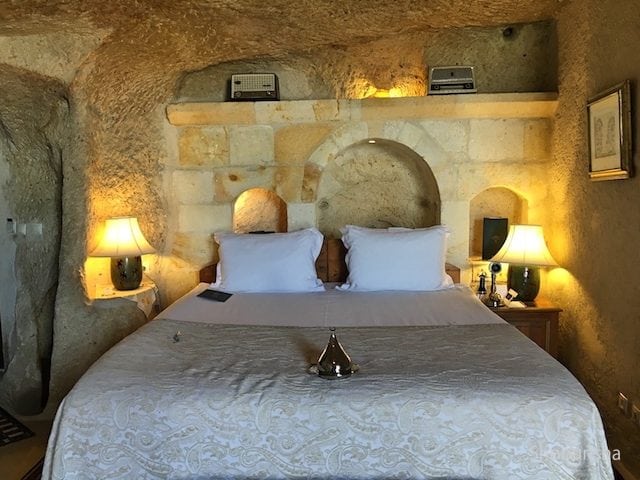 Room Type : Deluxe Room (1st basement)
Stay Nights : 1 night
Stay Num : 2 people
---
The room was expensive, but there was a pool outside and we chose this hotel because it was luxurious and had a very good reputation. Because this hotel was on the hill, the views were good and balloons could be seen from the terrace. We were very looking forward to it. The room price was so high, so we selected the room with the lowest grade. We could use a pool in a terrace and receive the same level of service in any room. To save accommodation cost, we unfortunately stayed only for one night.
What is the exterior of the hotel like? Check entrance and reception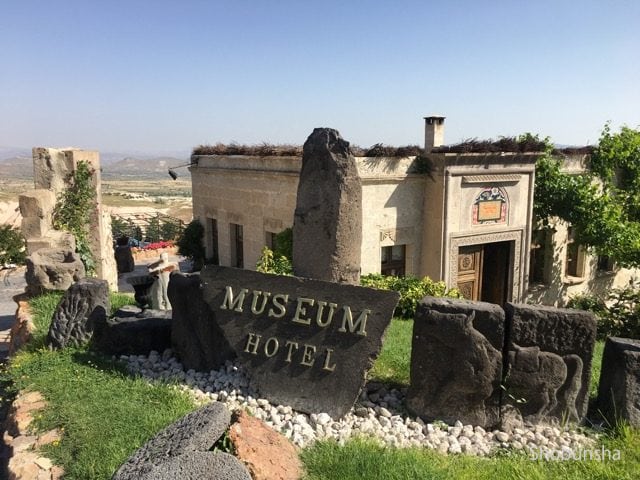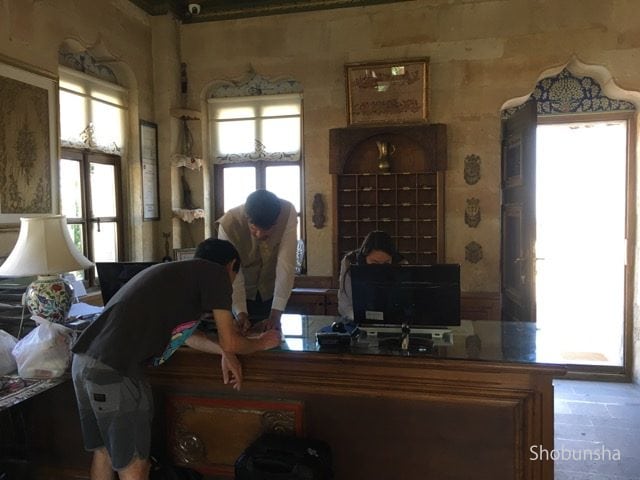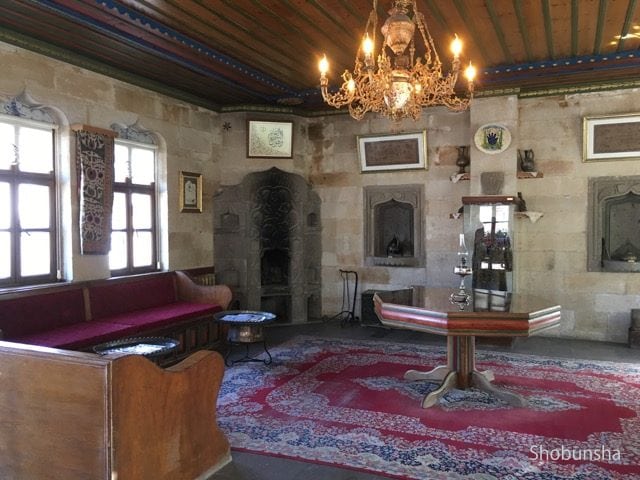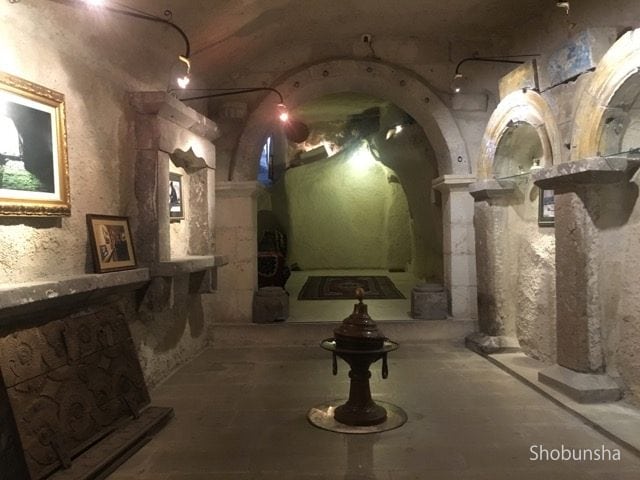 What is the room in the deluxe room like?
Cave like guest room was very satisfying. There was a big bed and a window, and amenity was fulfilling. Although it was a room with a low grade, it looked luxurious. Especially we were glad that there was a window in the bathroom and we could see the balloons from there. It was a little dark at night because it was a cave, but I think it was the same for any other hotels. The room was spacious as a whole and the sofa was big. It was big enough for two of us to stretch.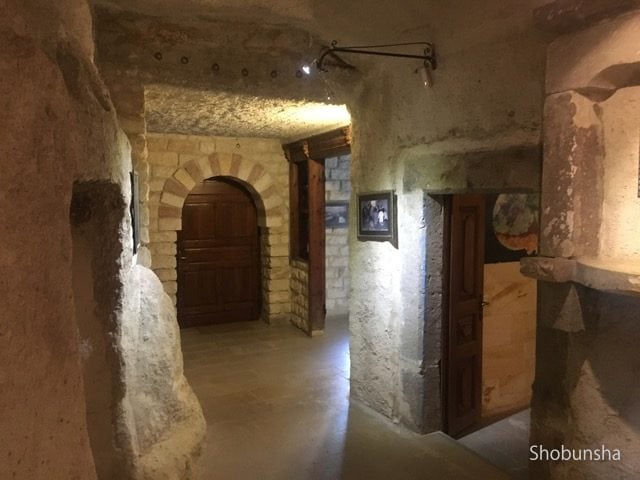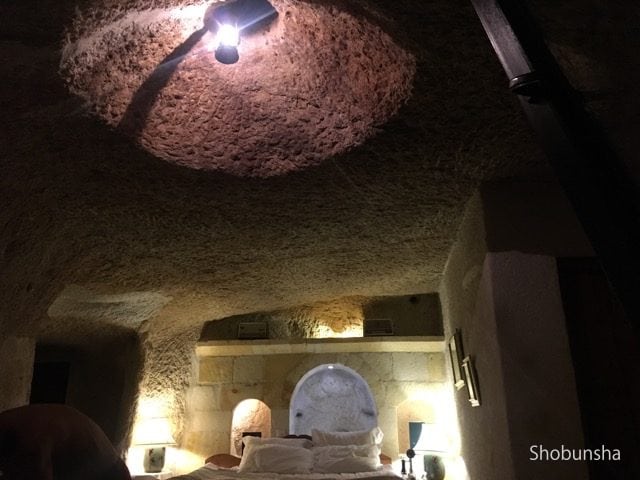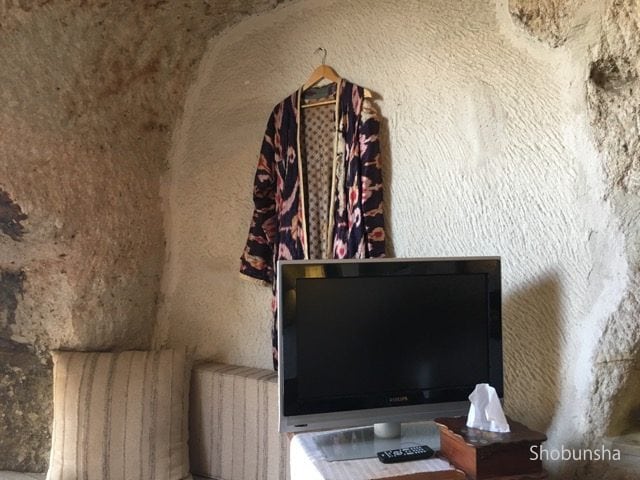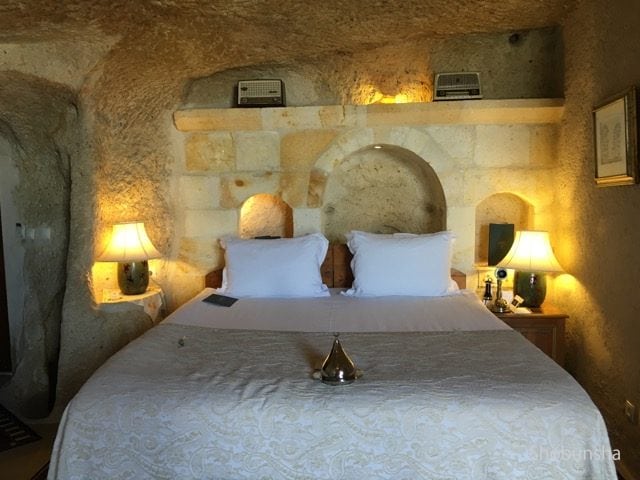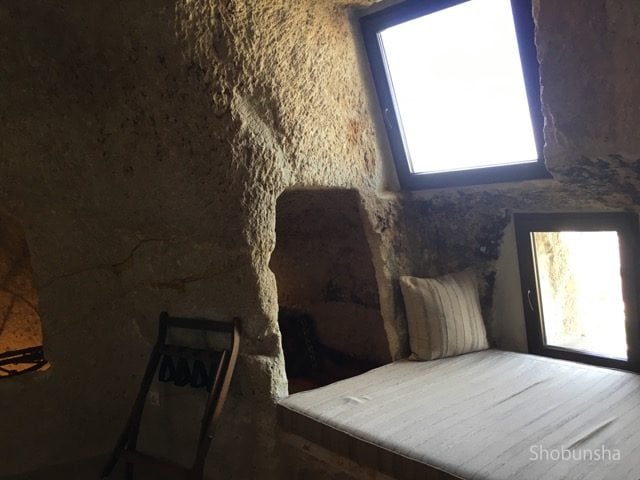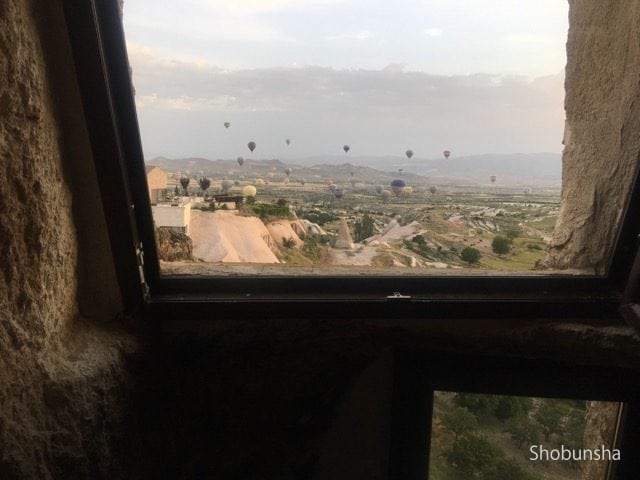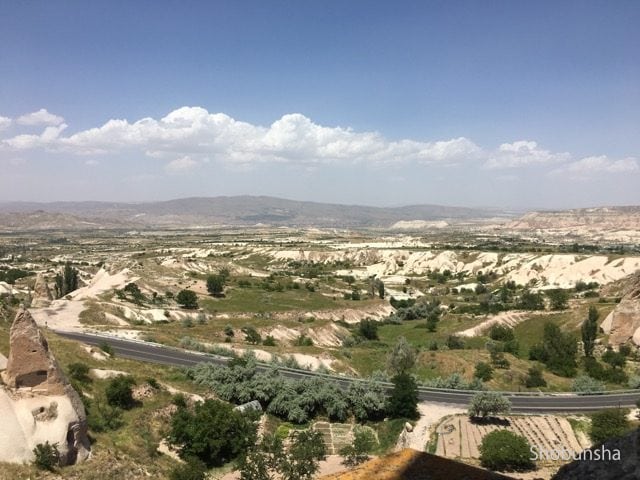 Bathroom
There was enough water pressure in the shower. The strength of water pressure was freely changed, the water was hot enough. Window was attached to bathtub, and we could see balloons from that window in the morning while soaking in Jacuzzi. We had a luxurious feeling. We were worried that insects would come in through the window, but we would not mind it. When we asked if we could get some conditioners, they brought three of them. Just like the museum hotel as we expected!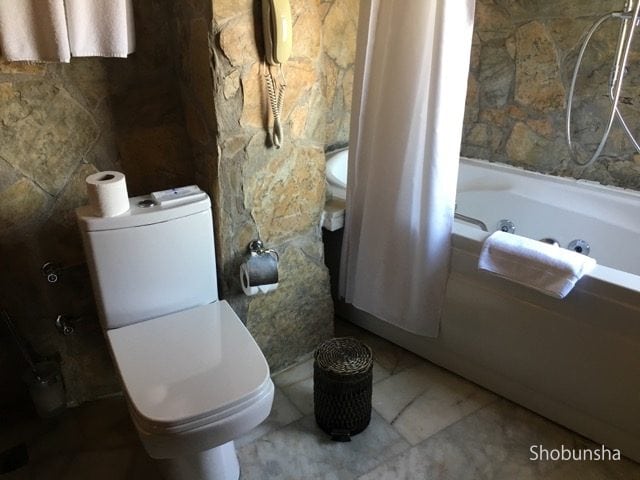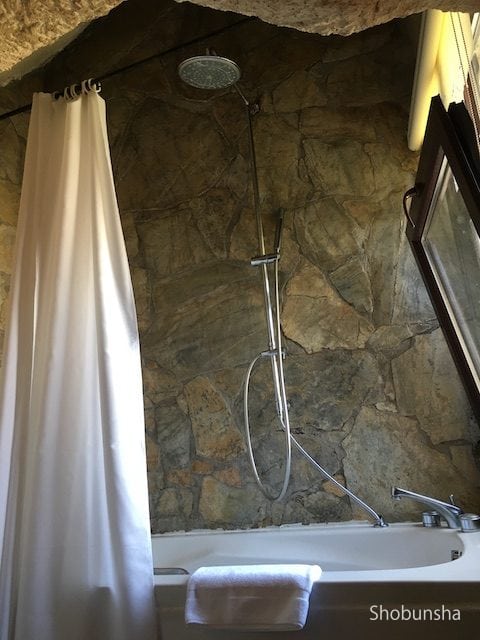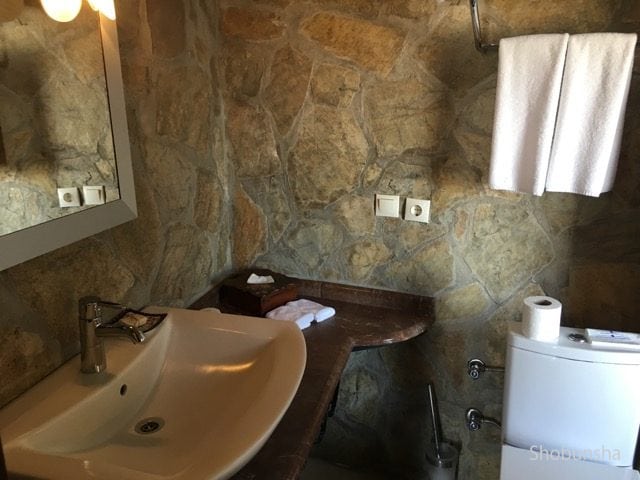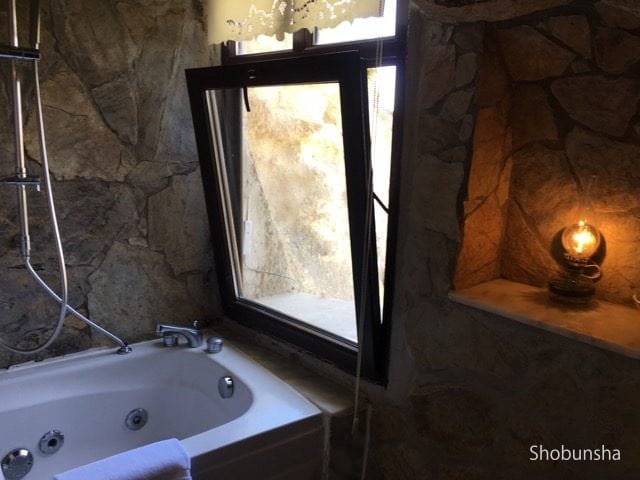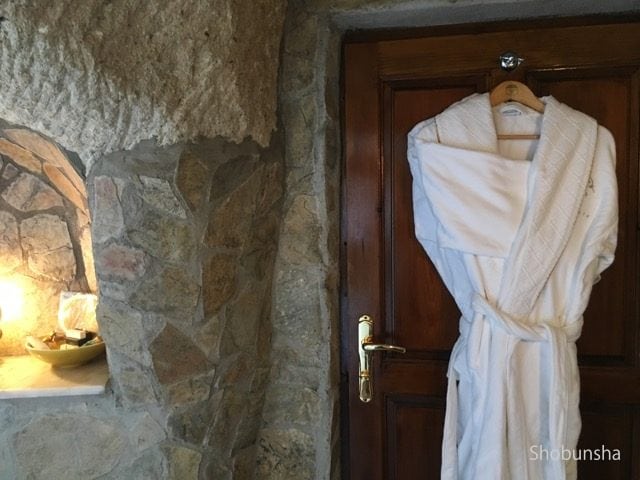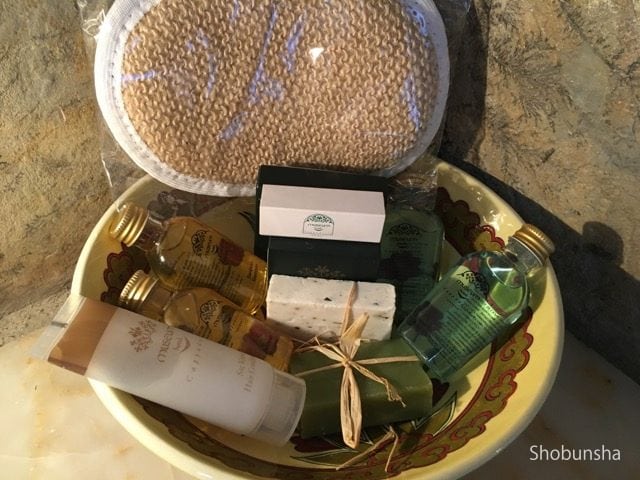 Closet and safety box
The closet was spacious and the safety box looked secure. There were also many shelves and pots, free tea packs and coffee, extra blankets, shoe bellows, umbrellas, etc. were also provided in the shelves.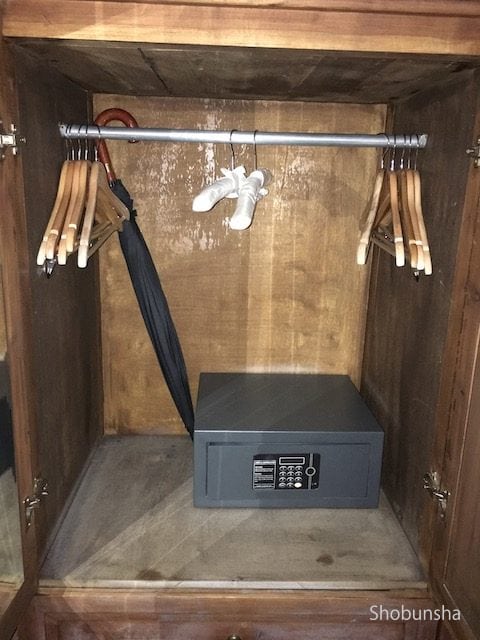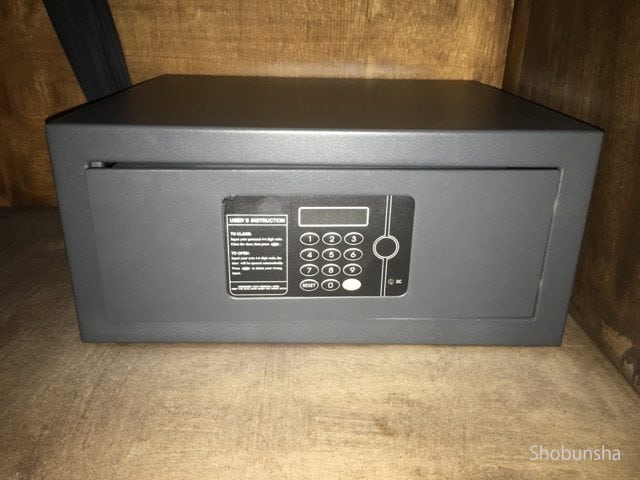 Mini bar / cafe
Although we did not use the charged minibar this time, we put water etc in a vacant space. It was satisfying because it became cold enough. It was a hot season, so we were pleased to get two free bottles of water.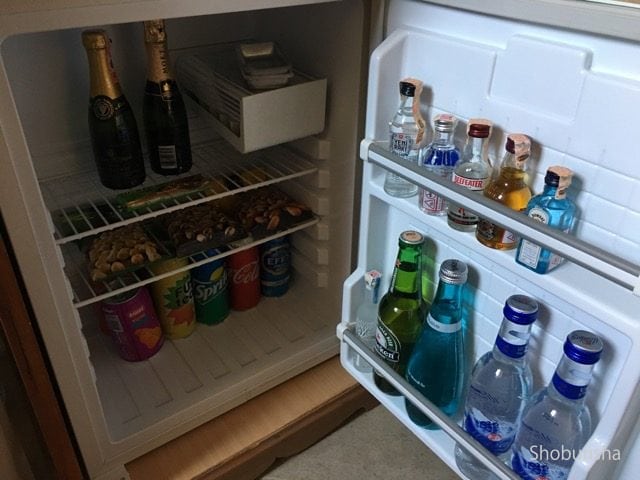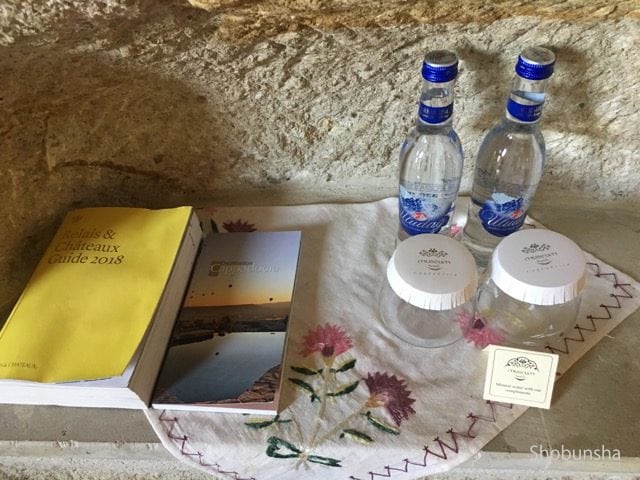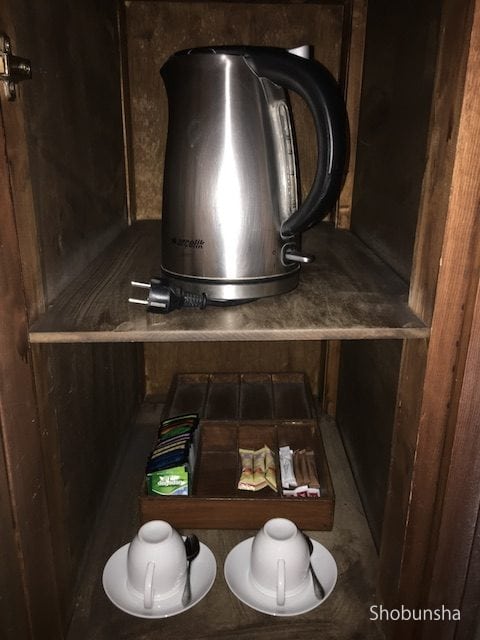 Restaurants in the hotel
We used restaurant for a breakfast buffet.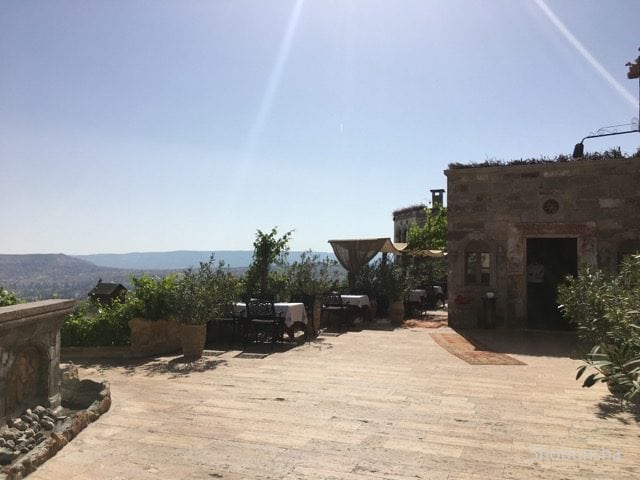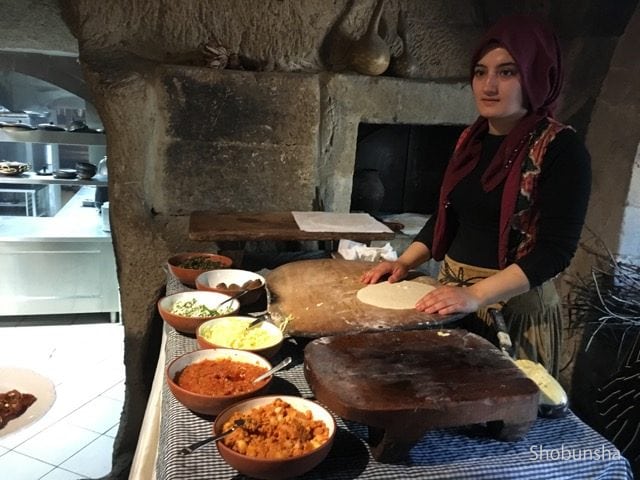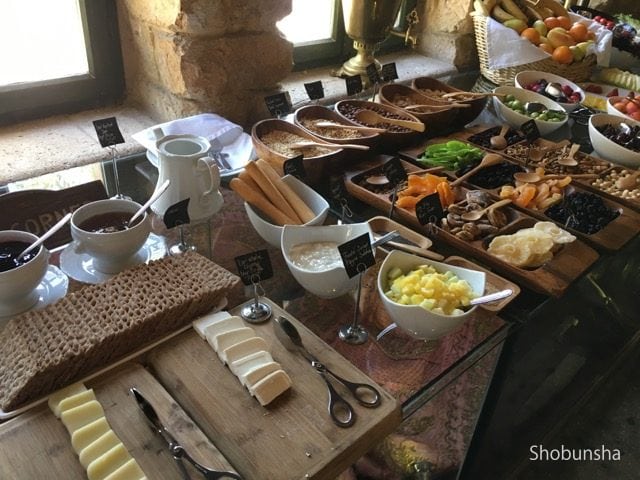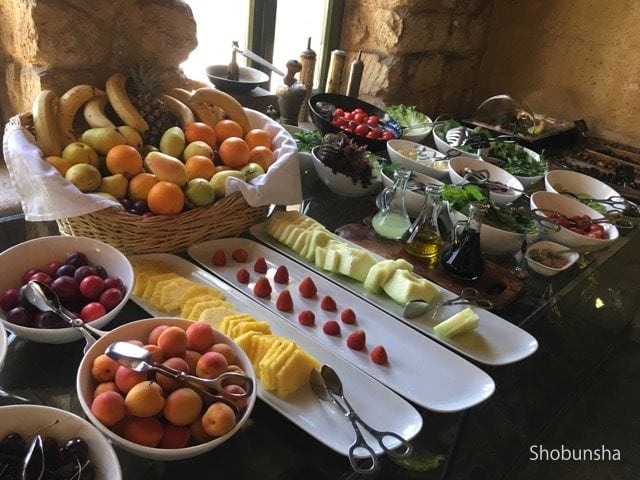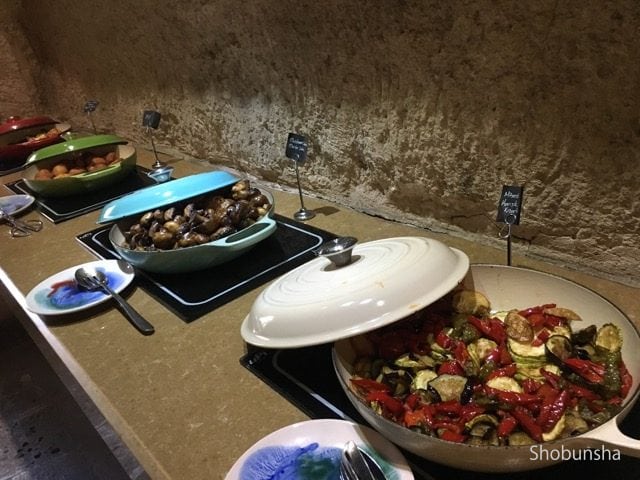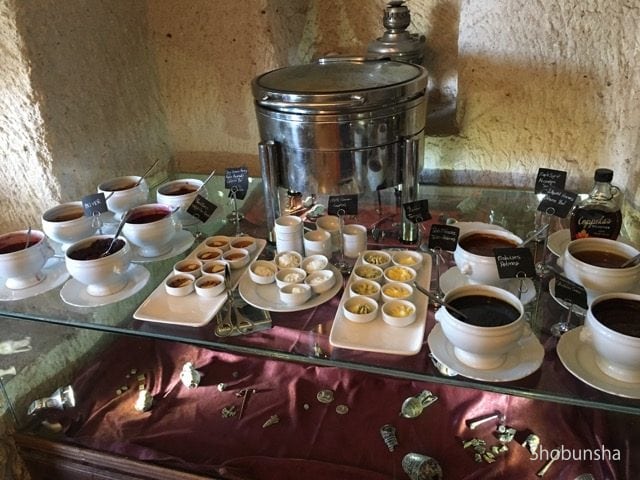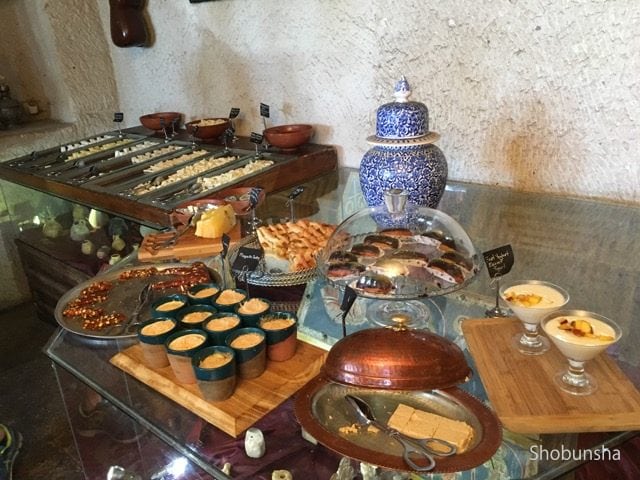 Pool inside the hotel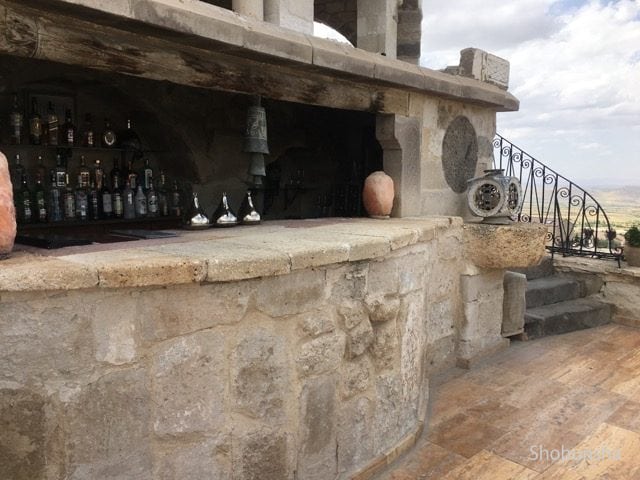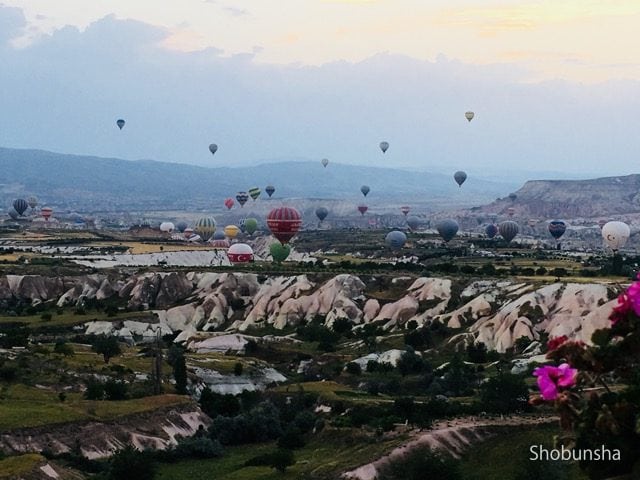 Hotel garden
The flowers bloom in the garden and they are in very good condition. Goreme can be overlooked from the garden. There are turtles, peacocks and dogs in the garden and they wander around freely. Vegetables seemed to be grown there and used for breakfast. We have seen a cook picking leaves several times.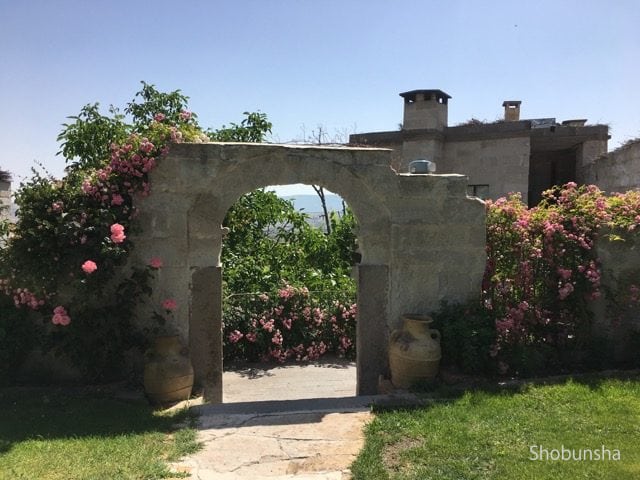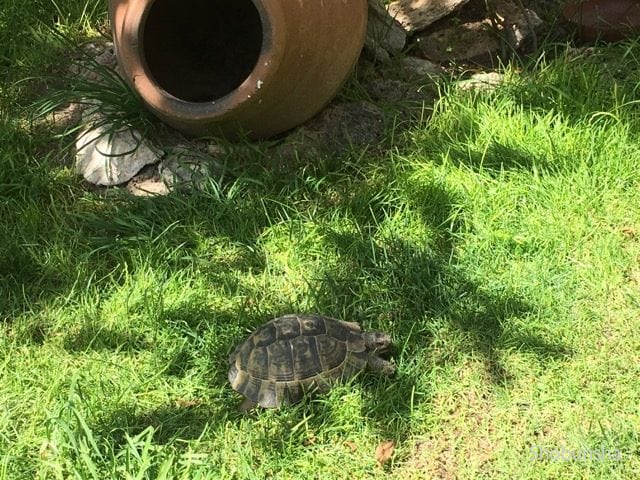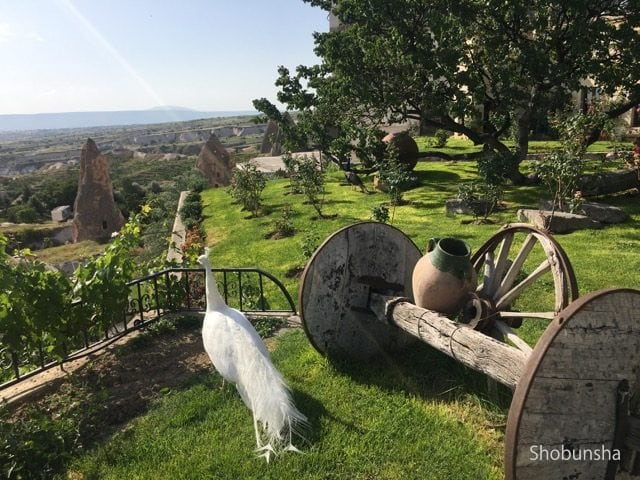 Hotel surroundings environment
The security around the hotel seemed to be good. It was very quiet with few people and cars,so I could relax. Because there are many steep slopes around the area, walking around in hot weather is pretty difficult. There is a little distance to the city, and there are not many places for shopping (there are several restaurants around). There is nothing special other than Uchisar or restaurants, but it is not a problem because you can still enjoy a lot inside the museum hotel. Because it is located on the hill, we enjoyed beautiful scenery from the hotel and a surrounding restaurant. There are wild dogs, but Cappadocia did not look dangerous because there are wild dogs everywhere.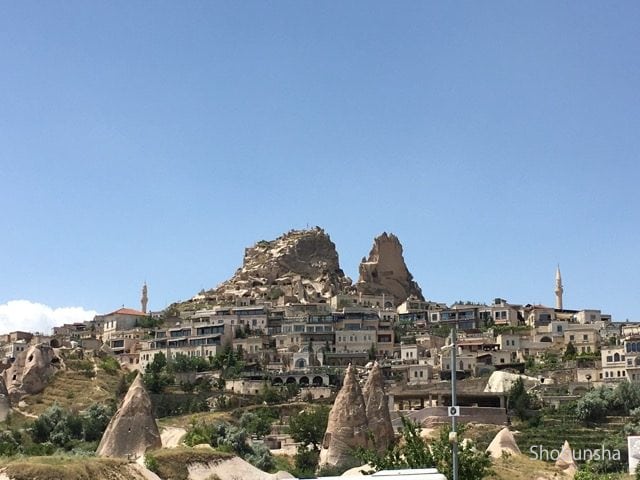 Staff & Customers
A lot of staff were there and the service was wonderful.They brought drinks and food, and fresh vegetables. We had a luxurious moment that I never had before. I think the main customers were married couples, couples, and families with teens, etc. Few small children were there. There were a lot of laid-back couples in their late 20s. It was a very calm space. People from various countries stayed and there was no racial bias.
access
There is a bus transfer service to the airport. It is about 1 hour by car.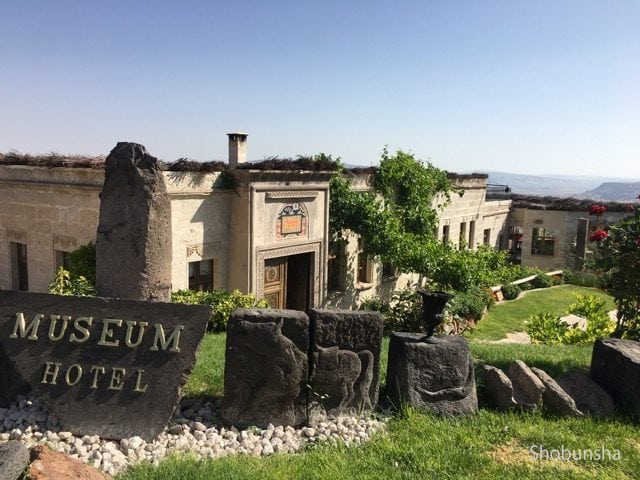 Summary
We definitely want to stay here again. We checked-in in the morning (we can not enter the room just yet), and we were offered a breakfast buffet. It was very surprising because no other hotel had offered a breakfast buffet before for those who had an early check in. The pool on the terrace was the best. Even in hot areas, it tends to get cold when you get into the swimming pool or the sea. However, the hotel kept the water warm at all times so we could enjoy it as much as we wanted. This hotel is indeed full of hospitality.The raw orange and the apple juice at breakfast were delicious. The apple juice was like an apple that our mother grated when we caught a cold when we were a child. You can also enjoy balloons from your room and this hotel is definitely the one you should stay when you come to Cappadocia.