Riverside Hotel Saigon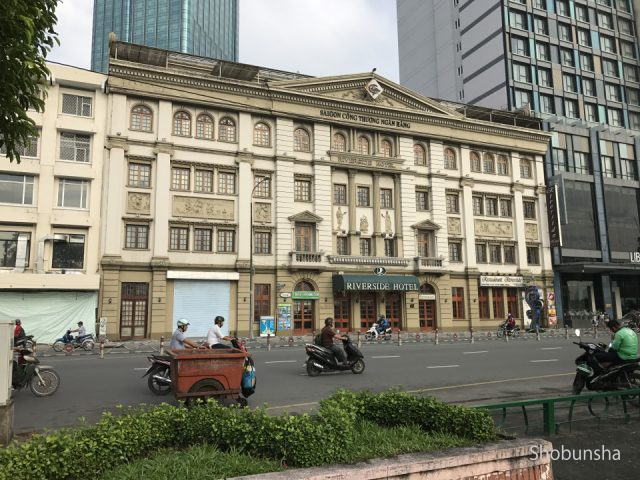 Room Type : Spare Room
Stay Nights : 3 people (2 adults, 1 child)
Stay Num : 2 nights 3 days
---
As this time I thought about Nha Trang as the main, I thought that I would like to keep accommodation expenses at Ho Chi Minh as low as possible. Also, the purpose of the trip with Ho Chi Minh was shopping at Dong Khoi Street, Ben Thanh market and eating walk, so there was no particular attention to hotels at Ho Chi Minh. Access to Dong Koi Street is 5 minutes on foot and there are many places to go within walking distance to sightseeing spots, and the accommodation fee is 4000 to 5000 yen per night, attractive to reasonable points such as free of charge for children and breakfast We decided to stay at. 【Official website】 Riverside Hotel Saigon
Riverside Hotel Saigon Exterior - entrance - front desk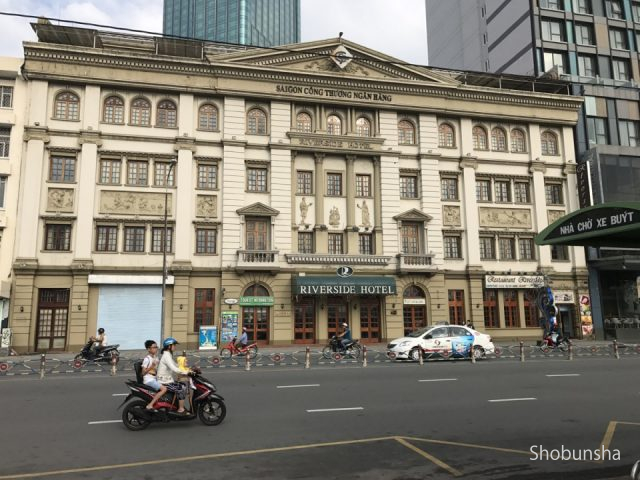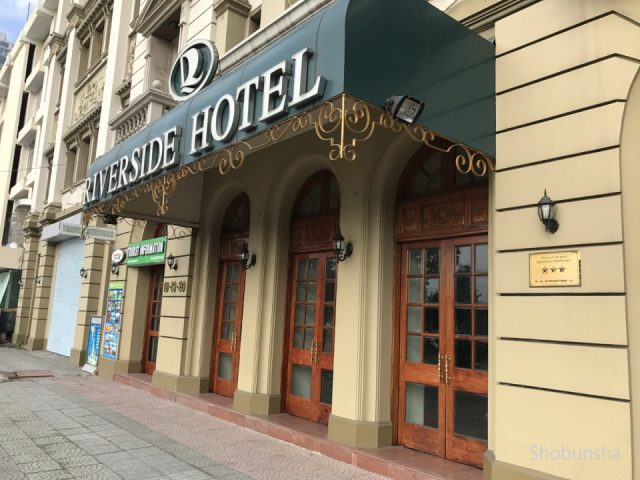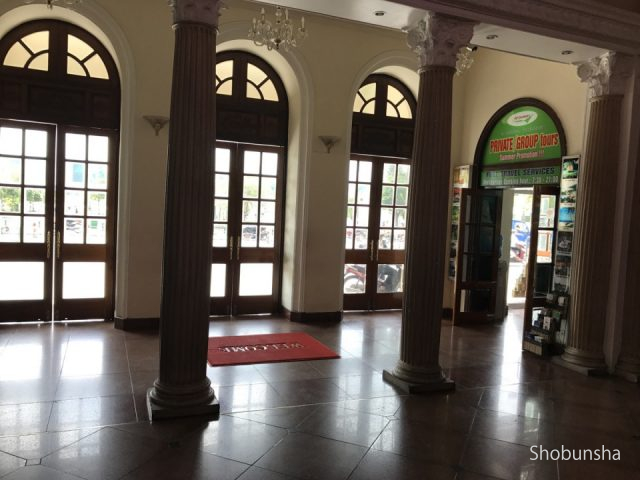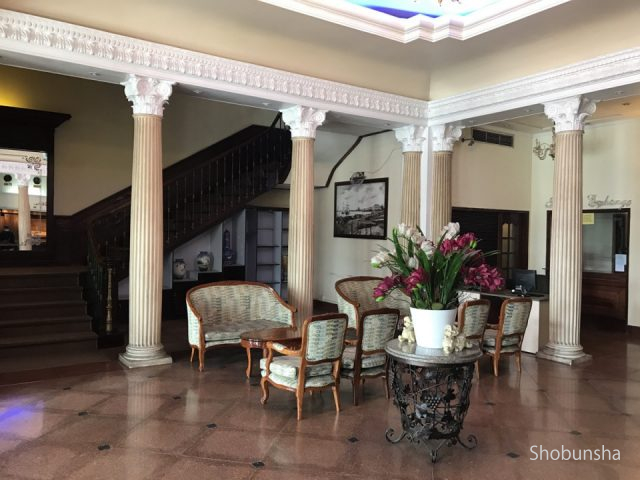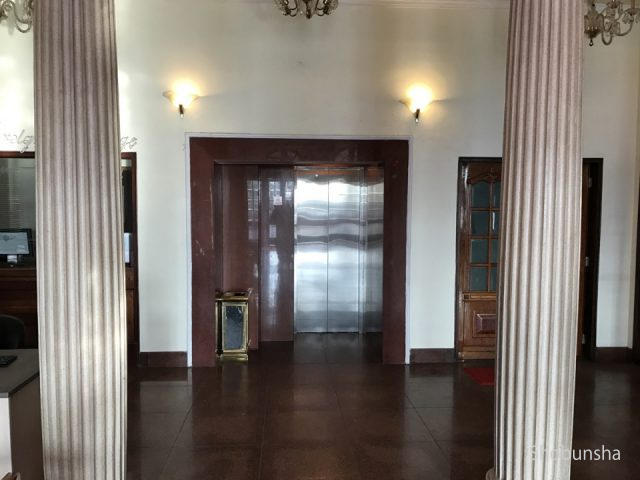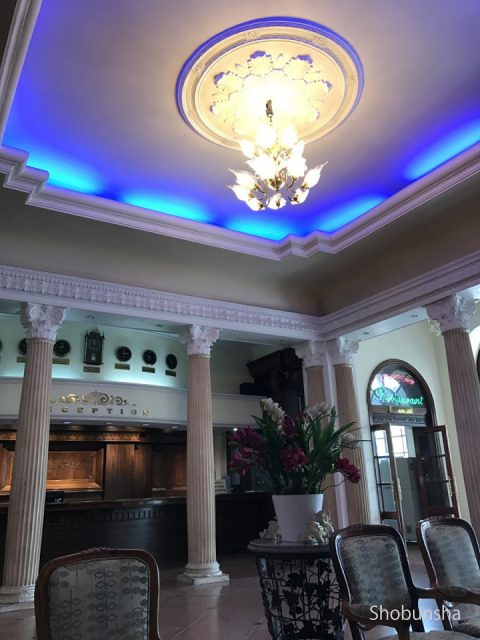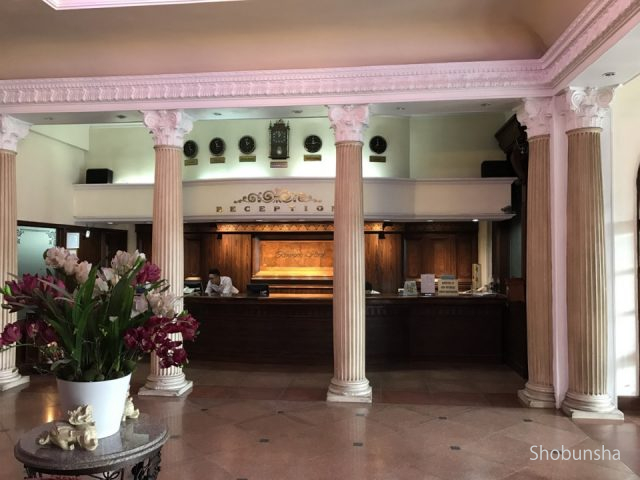 What are the rooms at the Riverside Hotel Saigon Spare Room?
There was an elongated corridor when opening the entrance door, there was a bathroom, a washstand and a toilet right on the left side immediately, there was a feeling of cleanliness. After passing through the corridor there was about 8 tatami space, mini fridge, closet, vanity desk, small table and 2 chairs equipped. It felt a bit dim, as I felt the size but the room was not very good in the sun.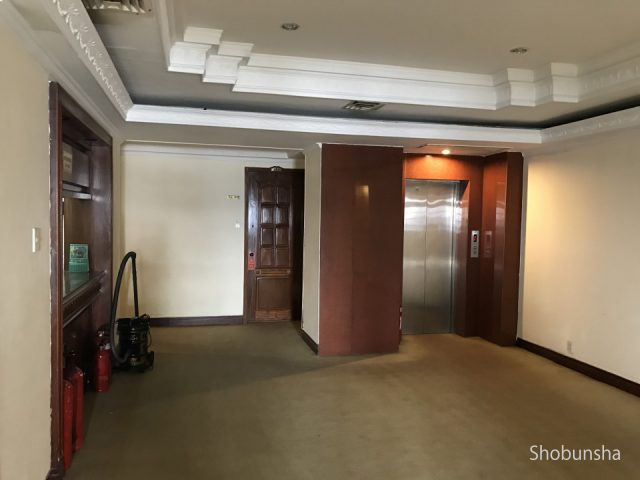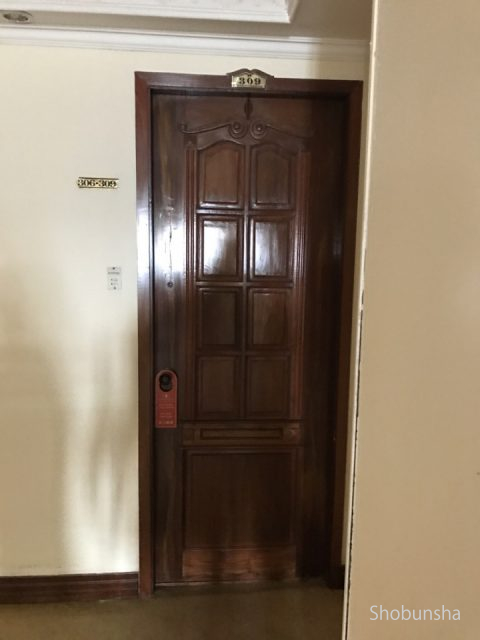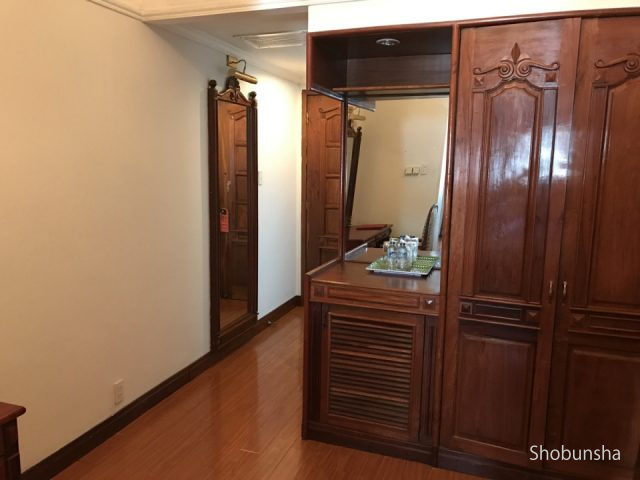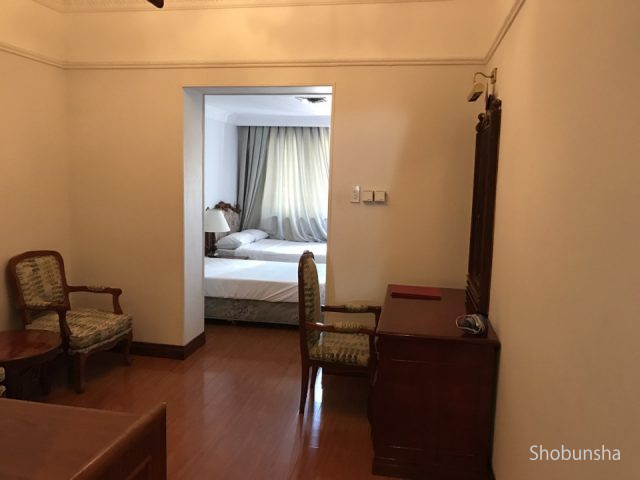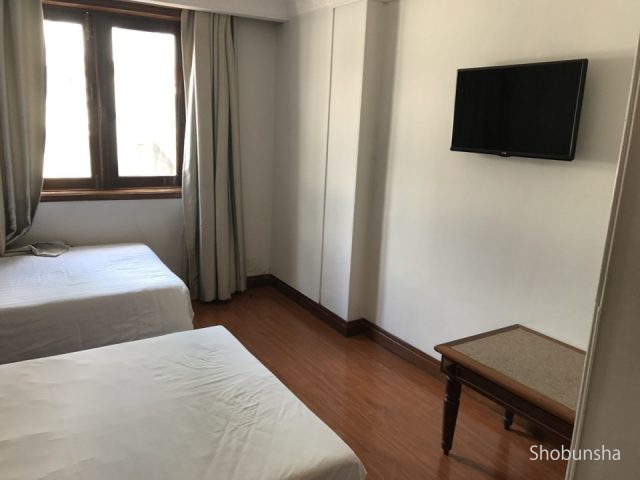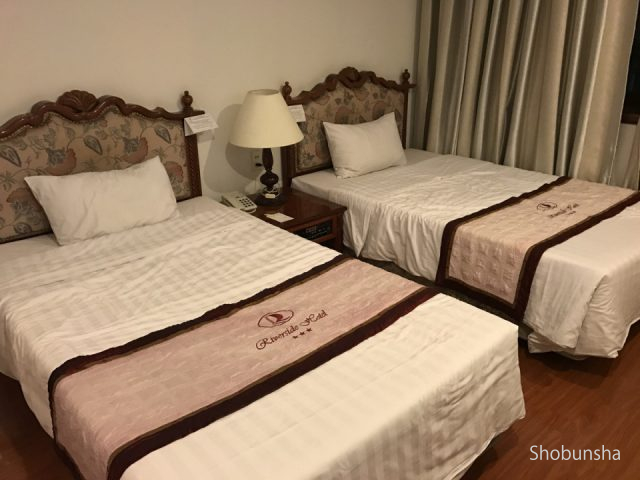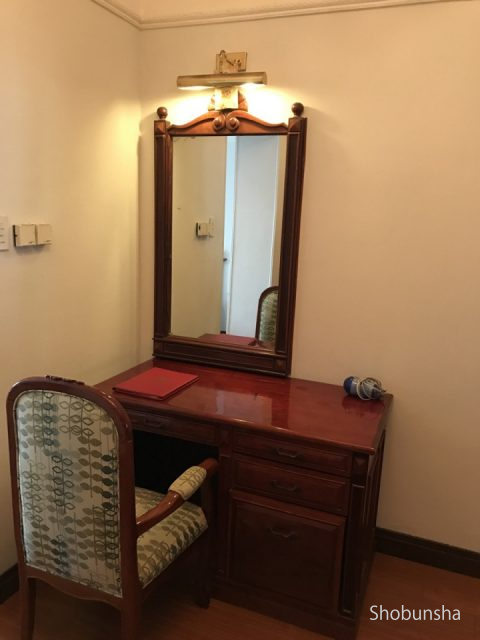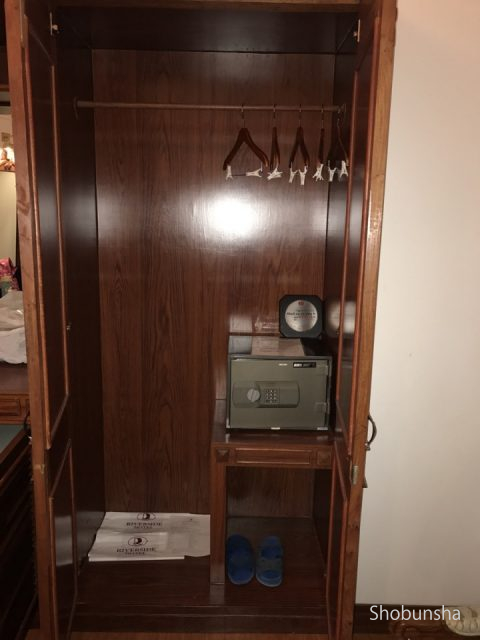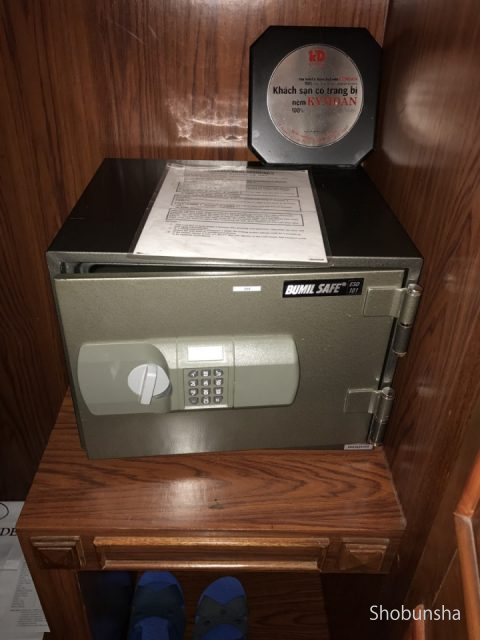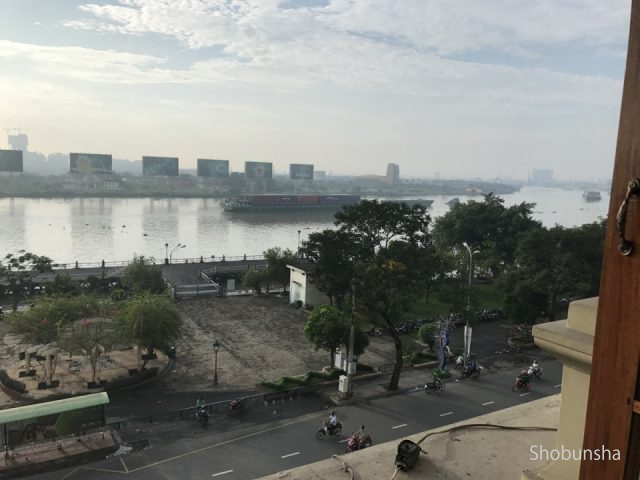 Riverside Hotel Saigon bathroom and amenities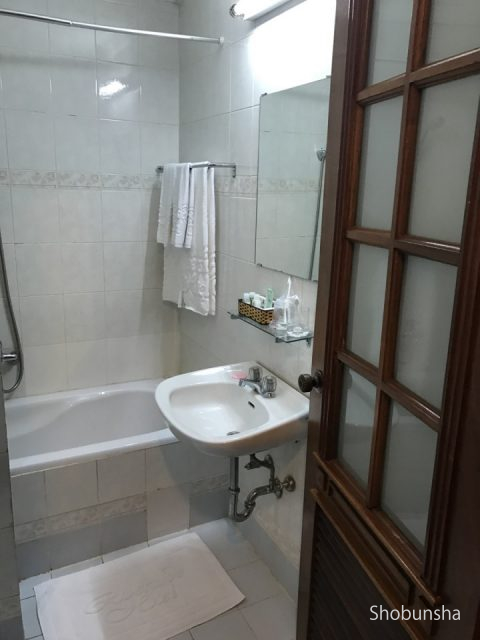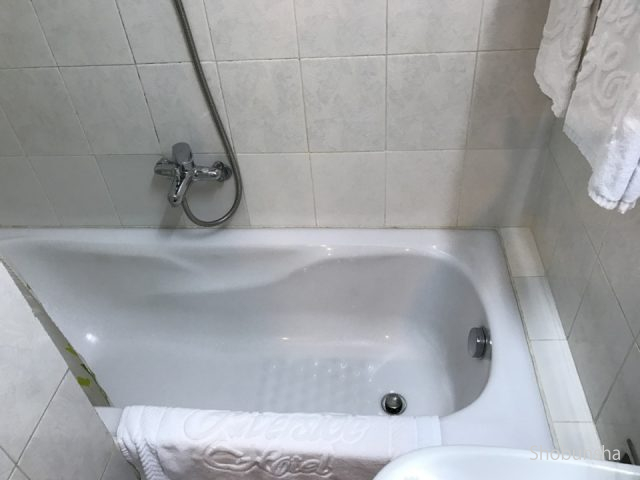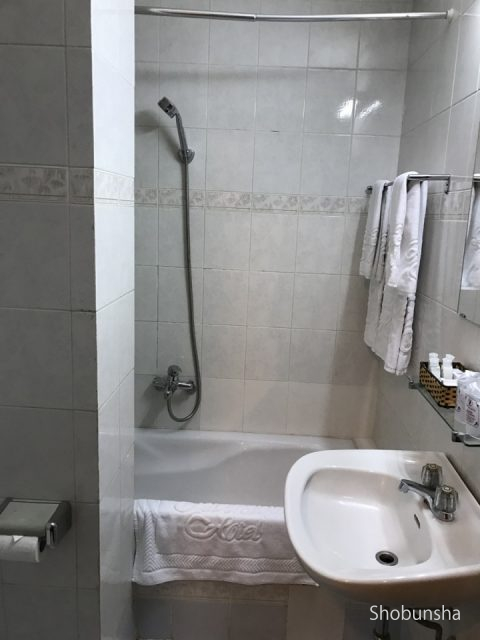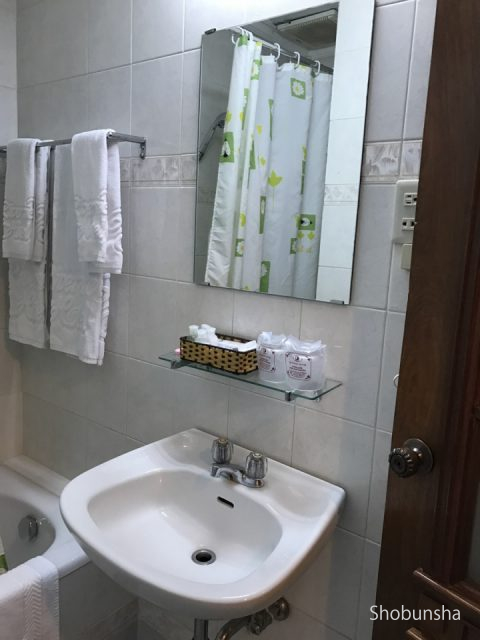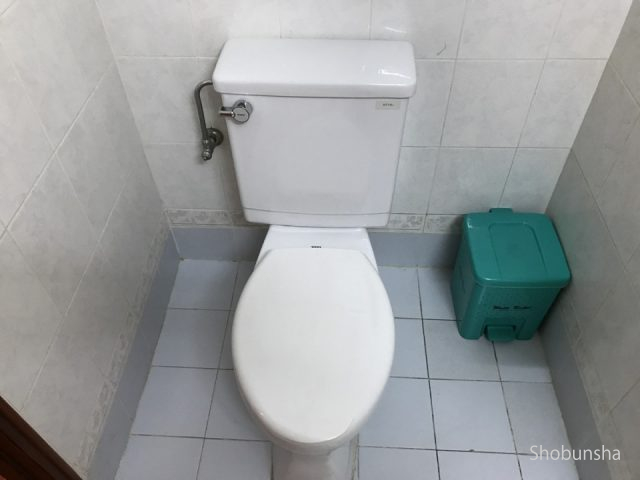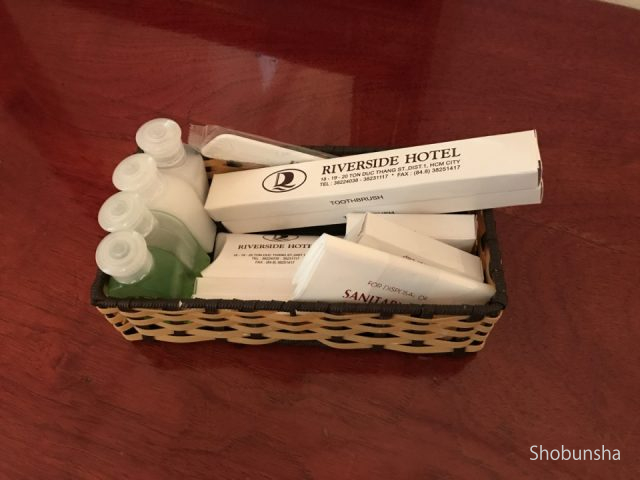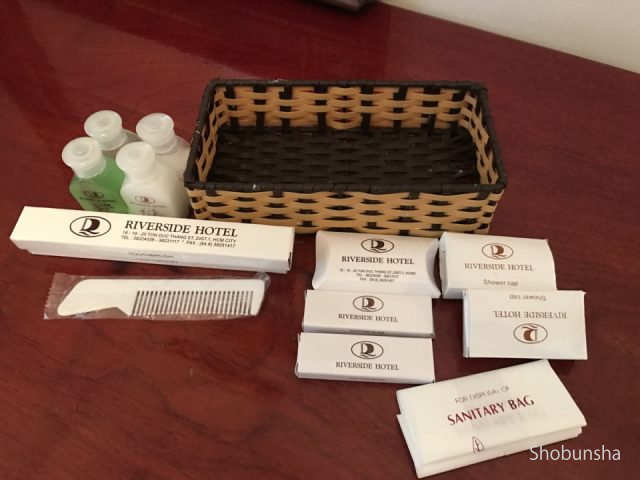 Riverside Hotel Saigon Mini Bar
Minimal drinks are prepared, but if you buy the same one in a nearby supermarket etc and keep it in the refrigerator, it is available at less than half price, so we can not recommend it much except in case of emergency.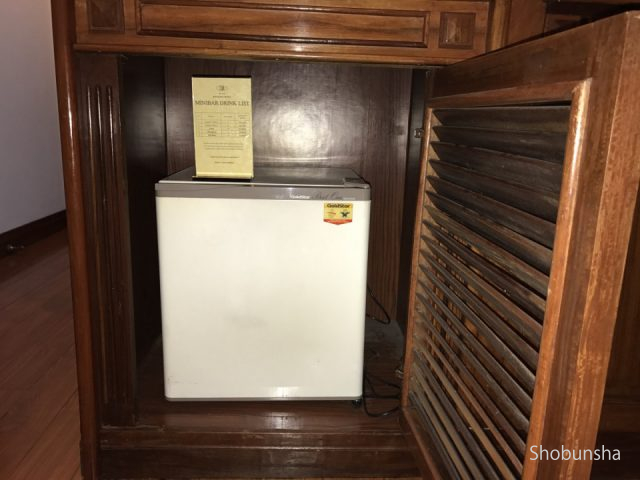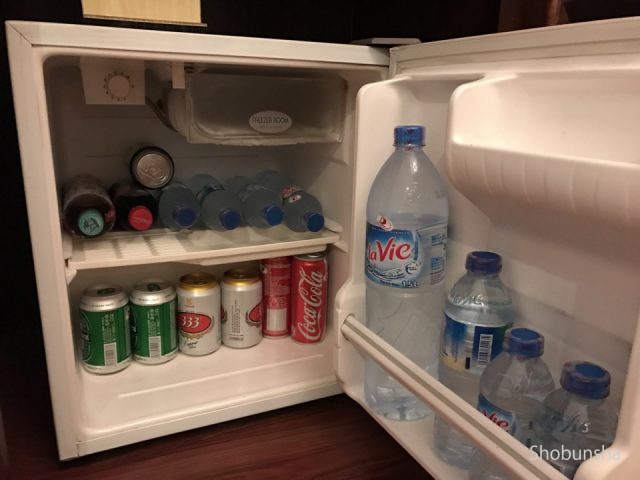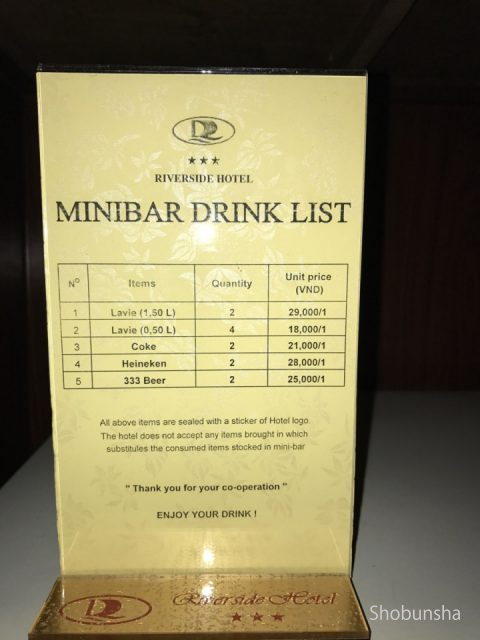 Riverside Hotel Saigon Breakfast at the restaurant in the hotel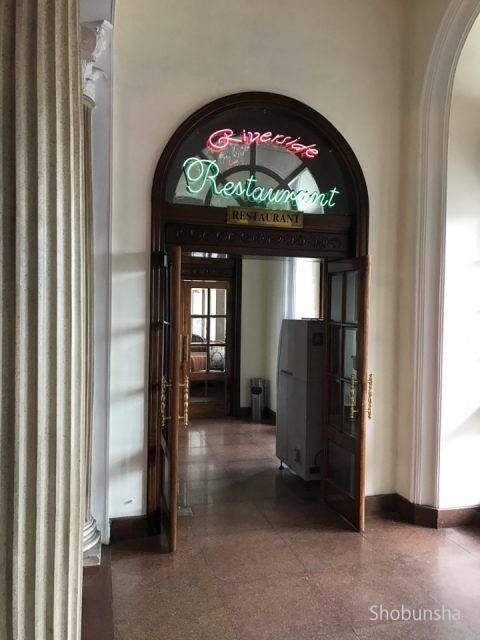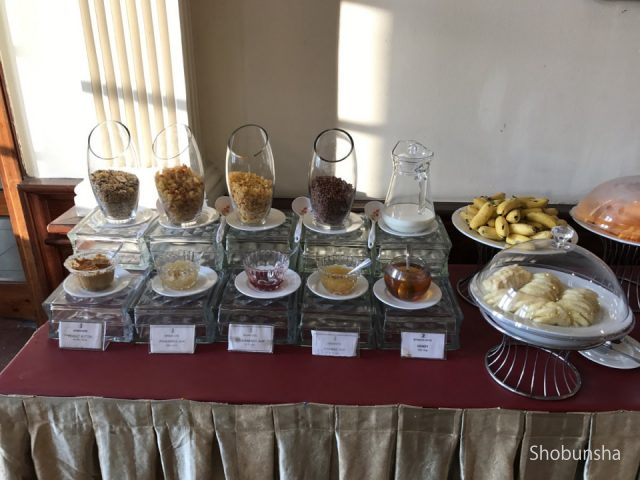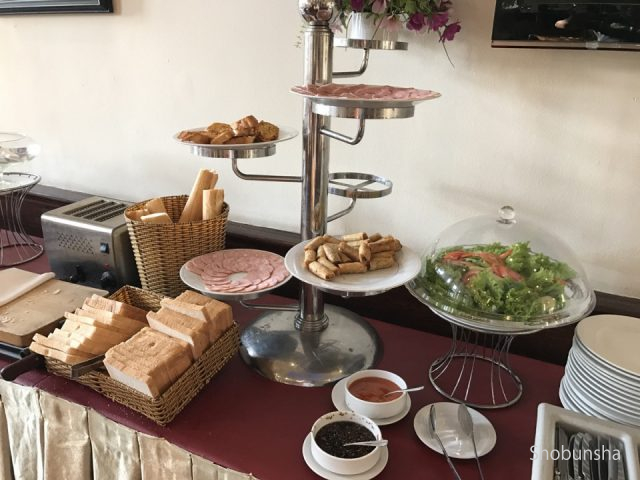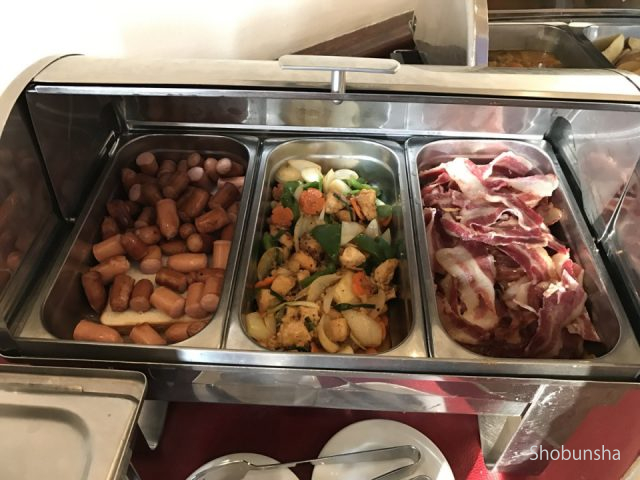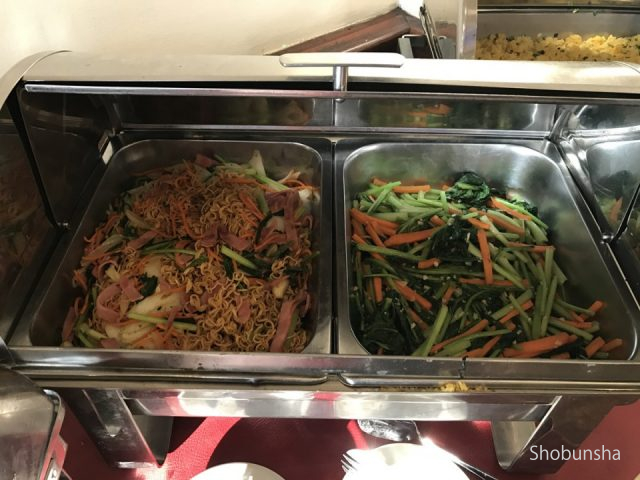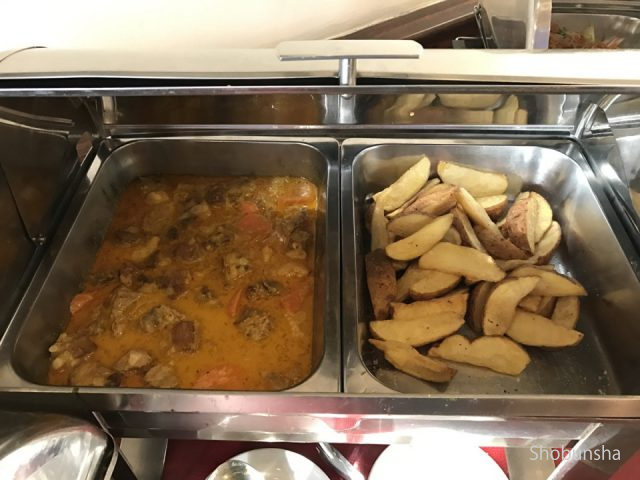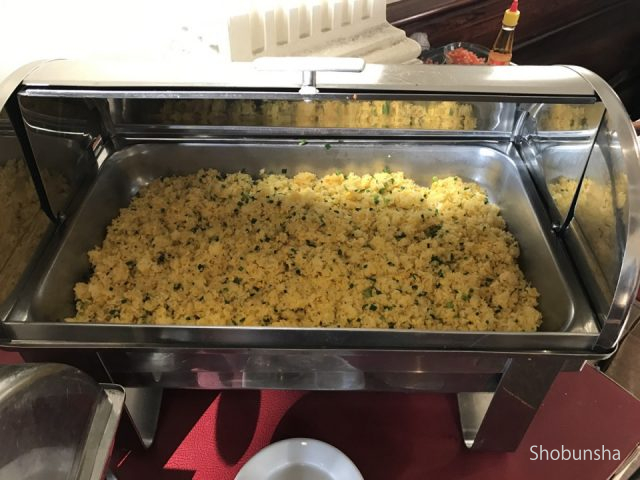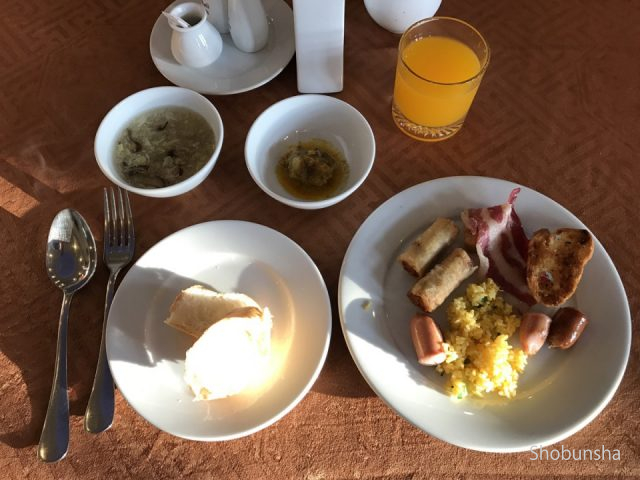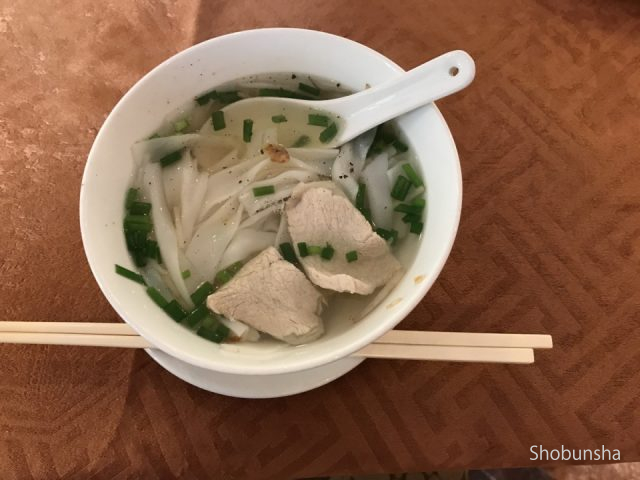 Riverside Hotel Saigon Hotel Surroundings
Shopping, dining and supermarkets are within walking distance around the hotel and access is very good. Taxis also stop easily everywhere, so you can use easily, and if you are in the suburbs you can go to your destination in about 100 to 300 yen. The road in front of the hotel has a lot of traffic and the horn is ringing from morning till night. Also, since there is no crosswalk on the road, I think it will be a pain to cross the other side. Because Vietnam is still a construction rush, there are also many buildings under construction and the local people are working from morning till evening. I thought that security was also safe enough, but enough care is necessary so that it is not drawn by car and motorcycle.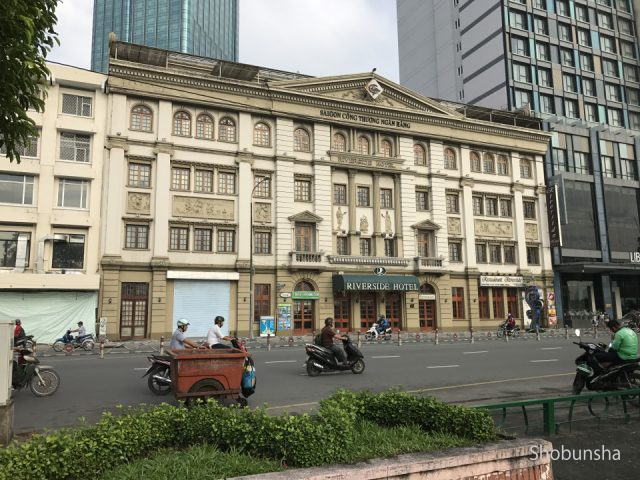 Riverside Hotel Saigon Access
From the airport to the hotel, the road is full of cars and motorcycles, but without traffic jams it will arrive in about 30 minutes by car. In our case, we asked the staff of the travel agency to pick up you and take it, but if it is about 30 minutes by taxi, I think it is about 1000 yen.
Riverside Hotel Saigon Staff
The hotel staff corresponded sincerely. There is no stubbornness of correspondence like the staff of a luxury hotel in honesty, and there is not familiarity either, so we stayed comfortable to the last with a feeling of at home. The speed of response was also nice. I think that I can not communicate in Japanese. I was talking in English all. Staff at the front desk were also kind and pleasant to correspond, so there was not any problem and there was no inconvenience. I do not feel inconveniences especially if I can not speak English.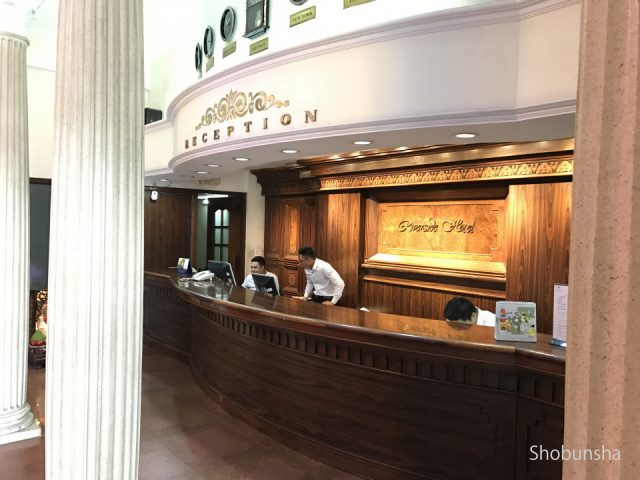 Riverside Hotel Saigon customer base
Although it rarely seemed to meet other guests, I saw parents of Japanese elderly couple, Vietnamese office worker, children of Korean children at breakfast venue. The Vietnamese office worker was familiar with the feeling like regulars.
Riverside Hotel Saigon Summary
I think that we can stay in more satisfying hotel if we make more money, but we felt some inconvenience badness stayed at this hotel this time, but we are satisfied satisfactorily enough. The best reason was the service that was commensurate with the cost of accommodation. The taste was normal, but the breakfast buffet over the imagination, the TV in the room with cleanliness was able to watch NHK, the faithfulness of the staff at the front desk was particularly good. Also it is easy to get to Dong Khoi Street by foot so it is easy to access and it was easy to go to popular restaurants, souvenir shops, supermarkets and sightseeing spots. There were a lot of good points, but the only thing that felt a sense of discomfort is that the toilet pepper could not flow to the toilet. However, if I had the opportunity next time, I wanted to stay again.