The St. Regis Tianjin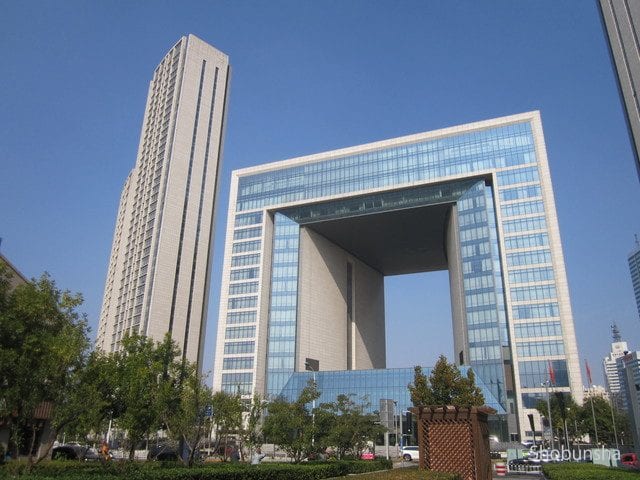 Room Type : Deluxe King Bed Room
Stay Nights : 1 night
Stay Num : 1 person
---
I chose "The St. Regis Tianjin" because it was reasonable, the location was good, and the scenery seemed to be good. I was interested in St. Regis which is a high-end hotel of the Starwood Hotel group for a long time. It is not cheap to stay in Japan, but the price in Tianjin was within my reach. I also considered a couple more hotels - Ritz-Carlton, The Astor Hotel and Shangri-La, but St. Regis seemed to have an easy access to downtown and have a great view along the river (I used to live in Tianjin for work, so I knew this area pretty well).
What does the hotel look like? Check out the entrance and the reception!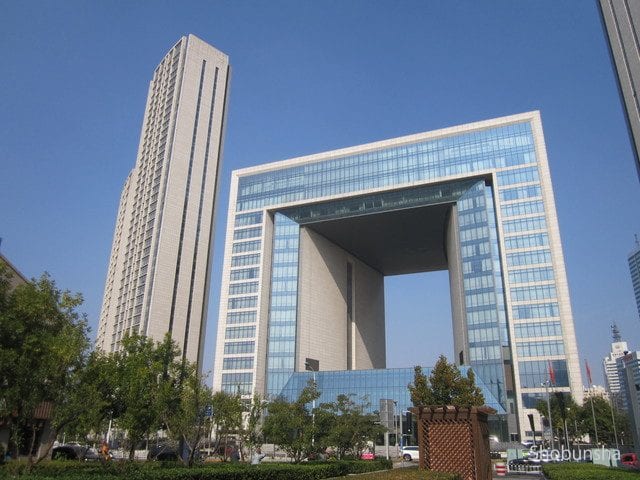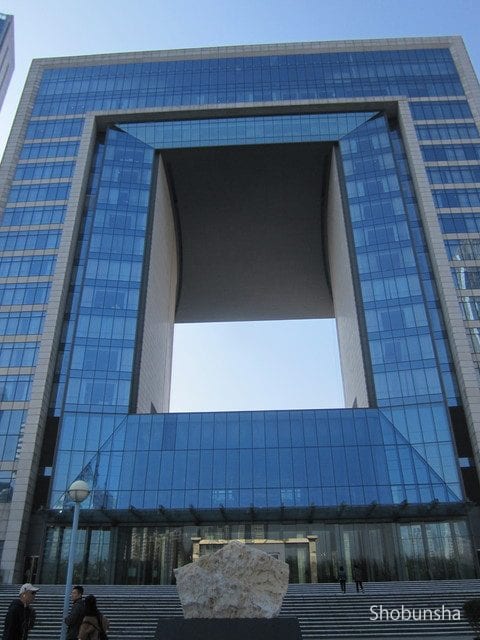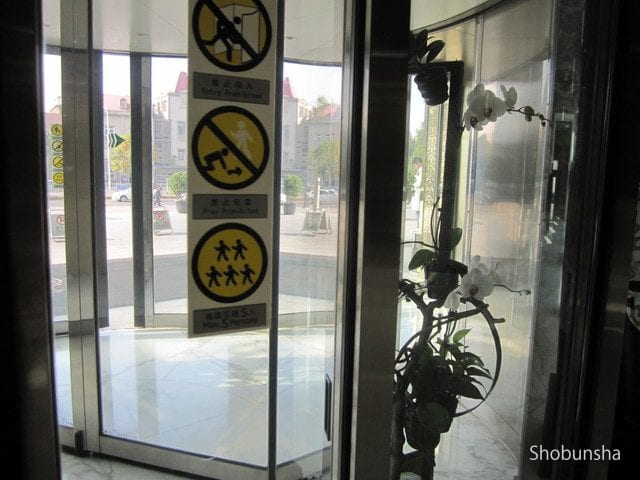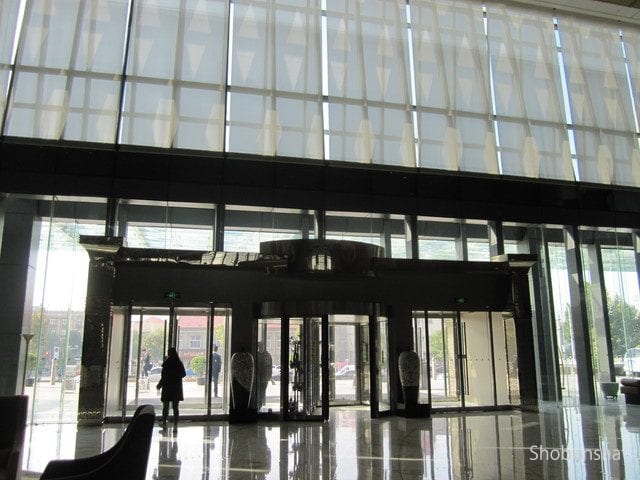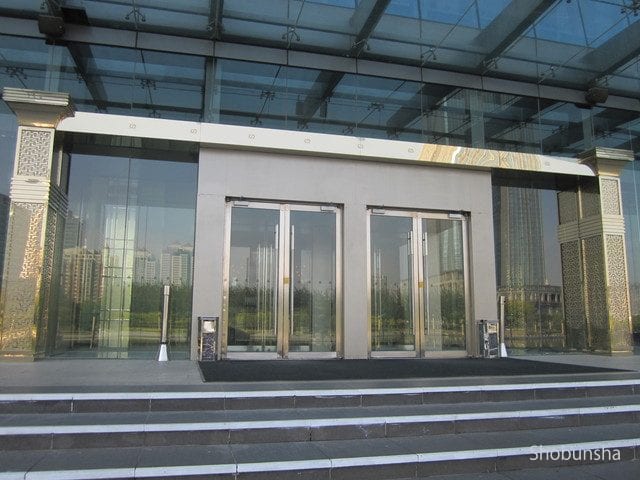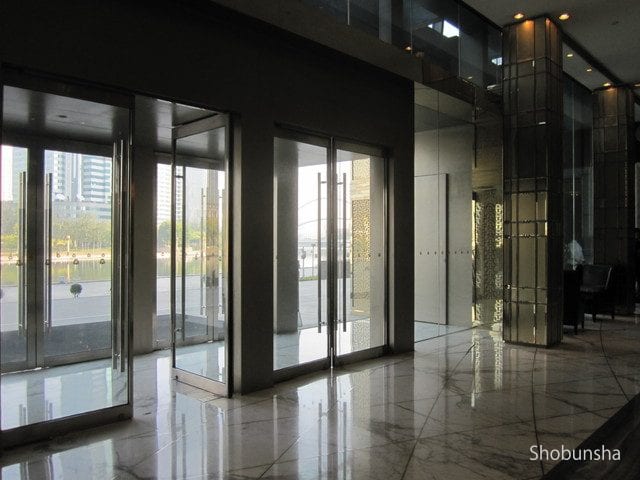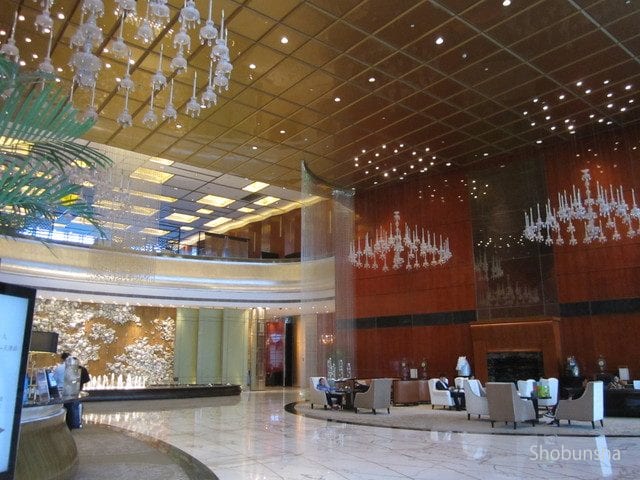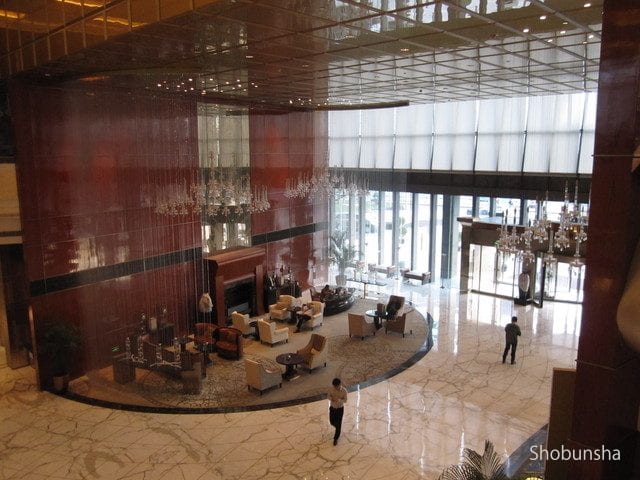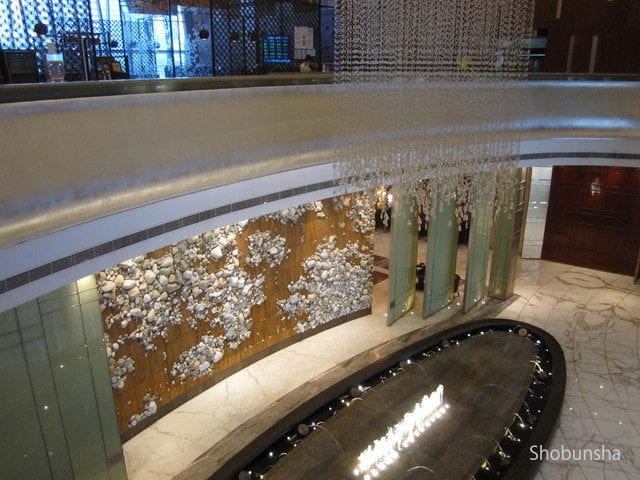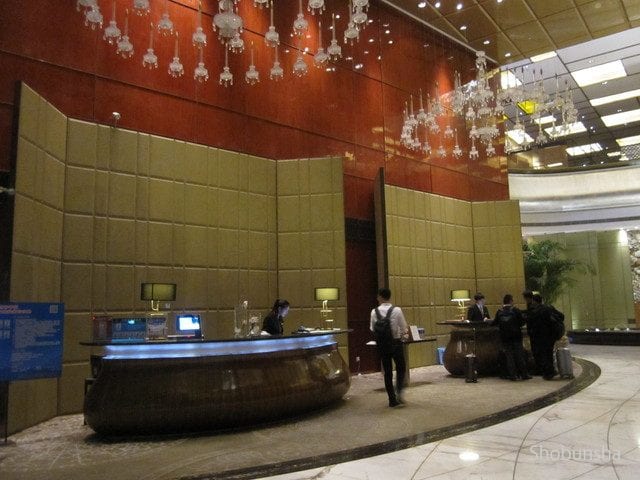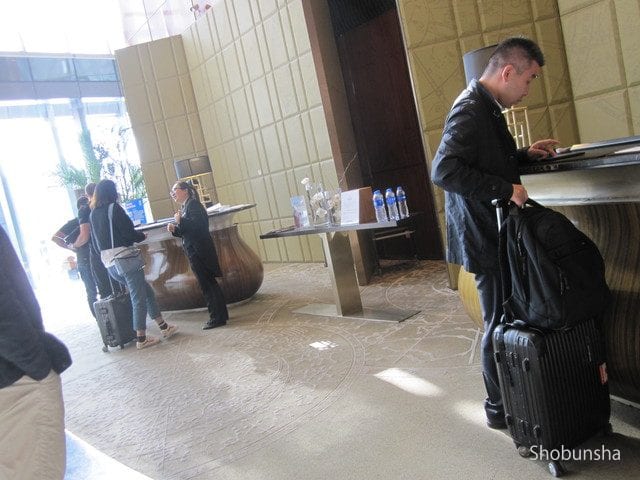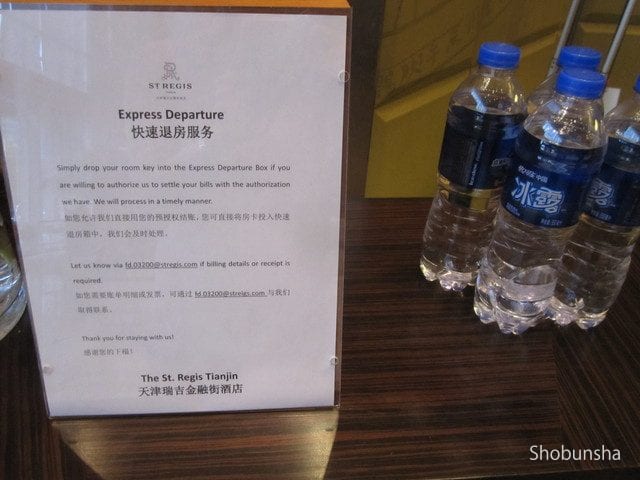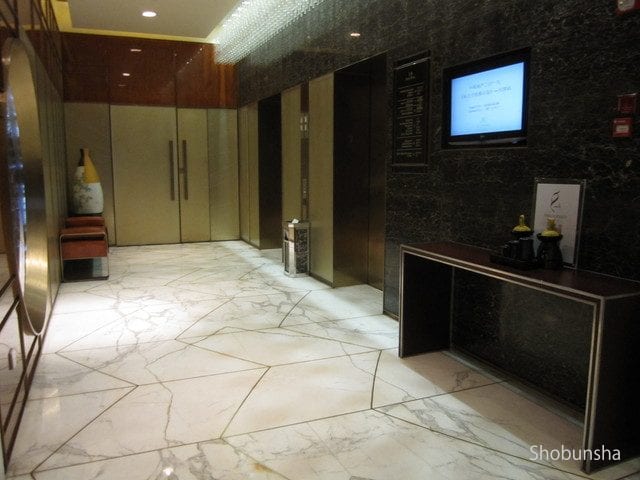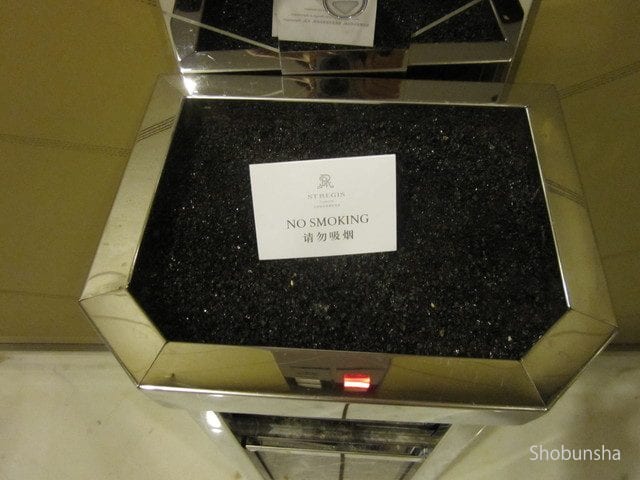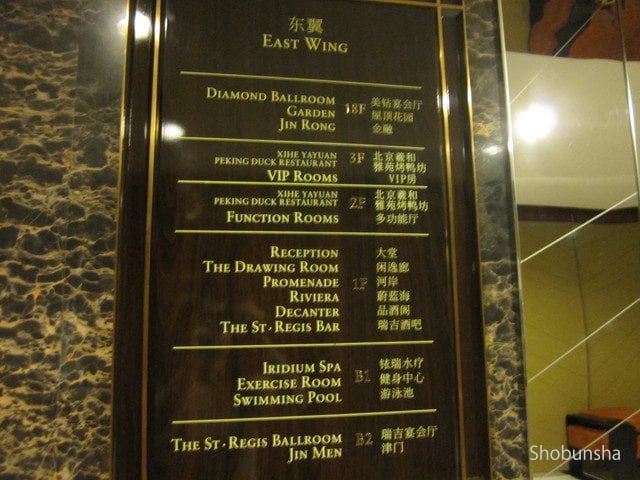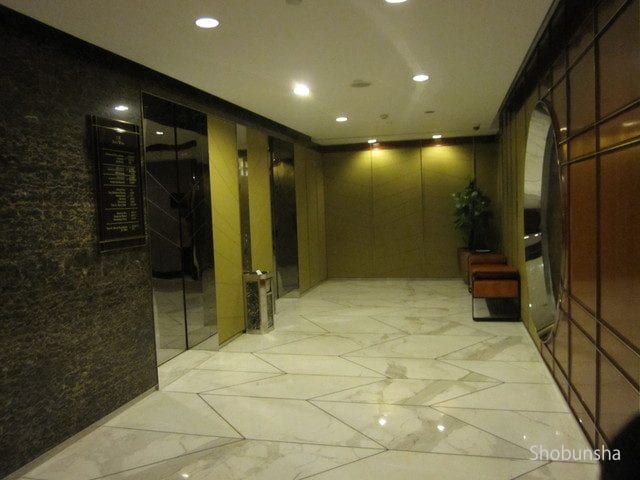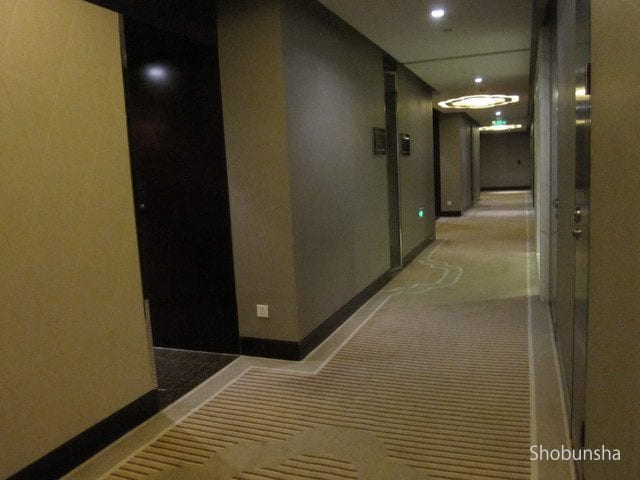 What is Deluxe King Bed Room like?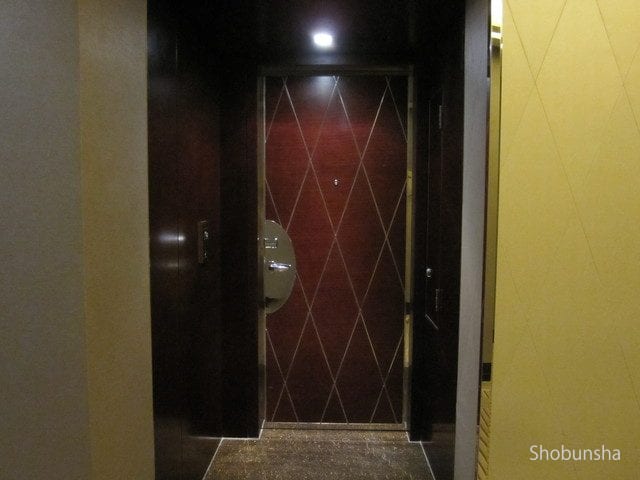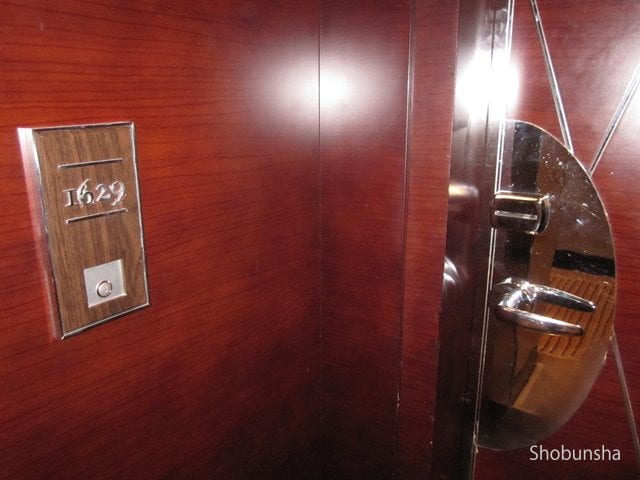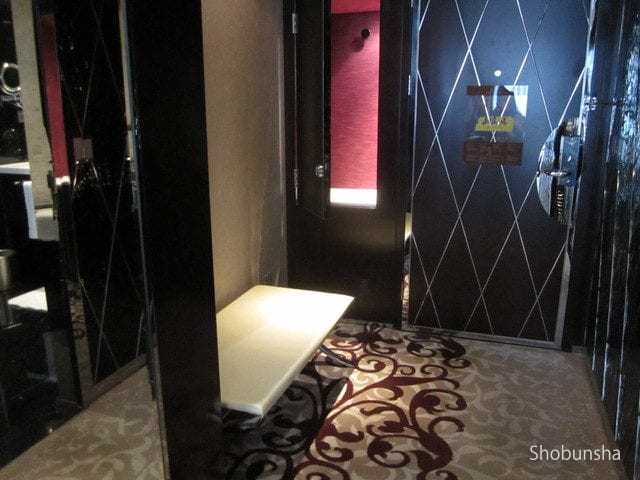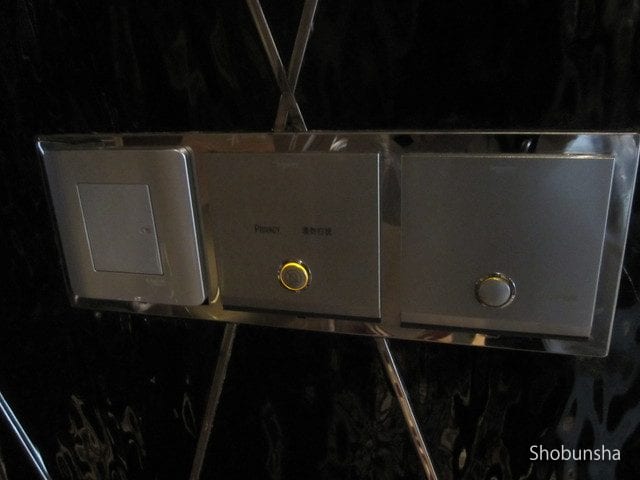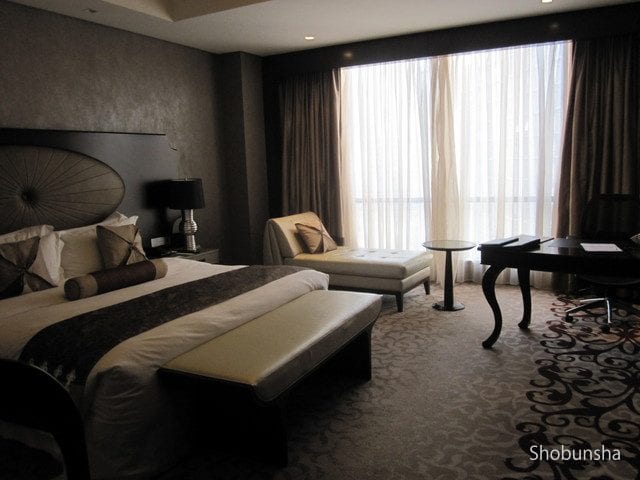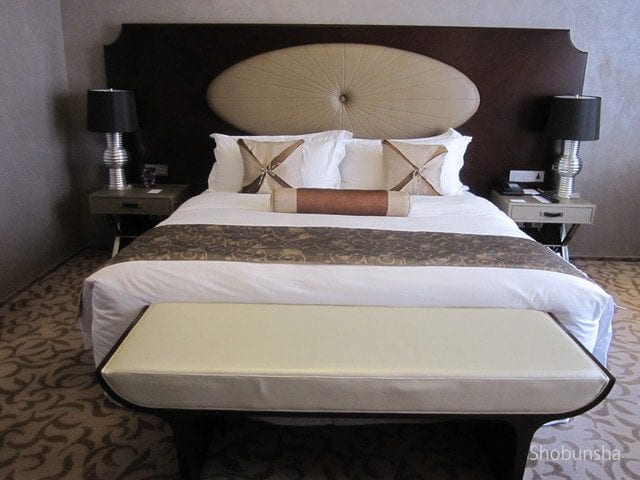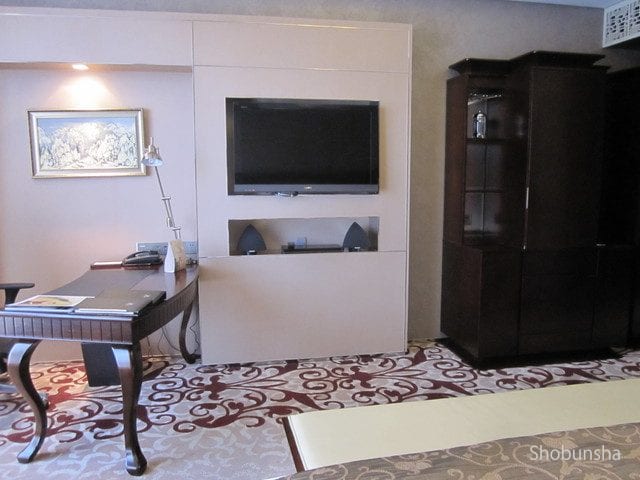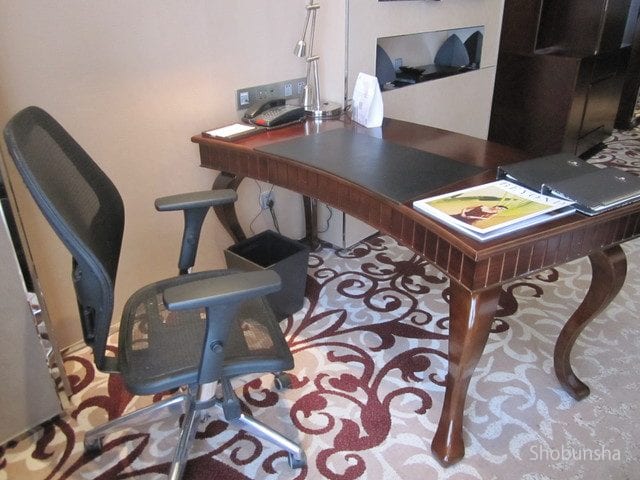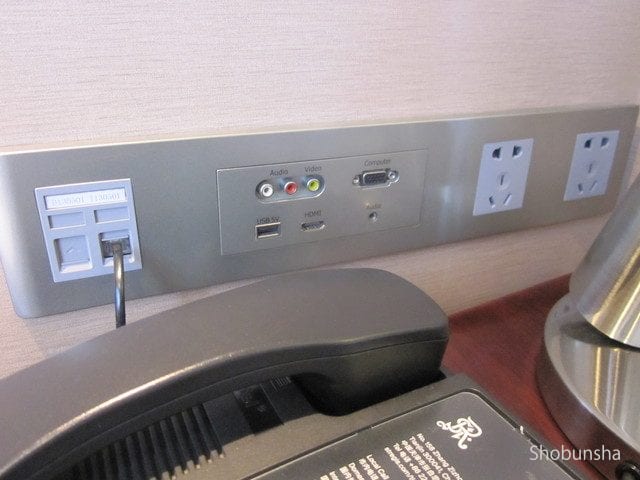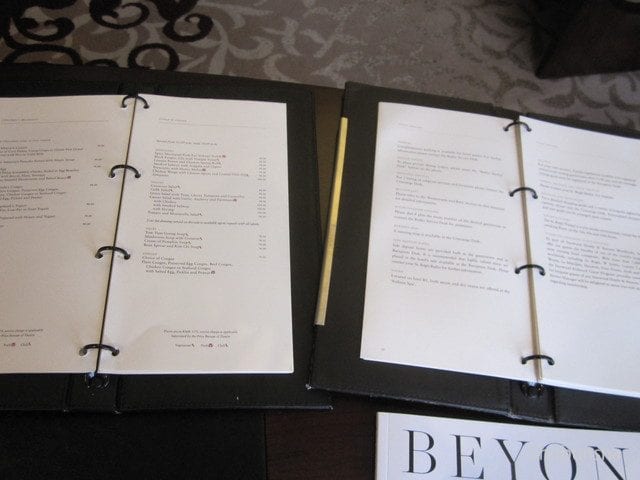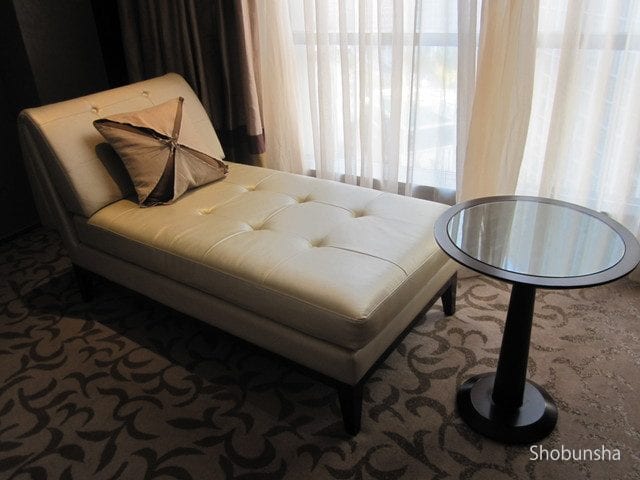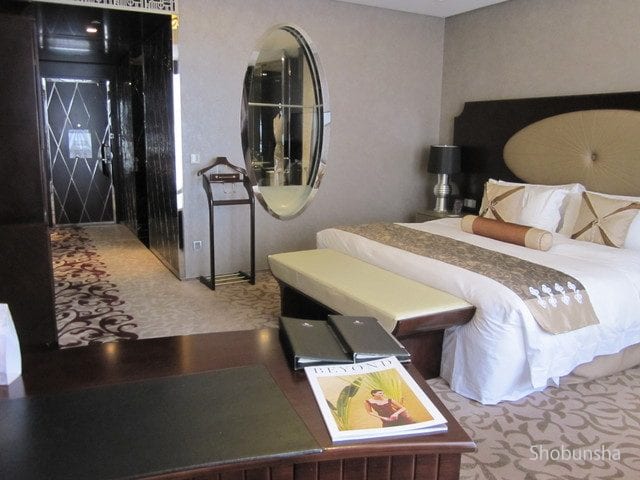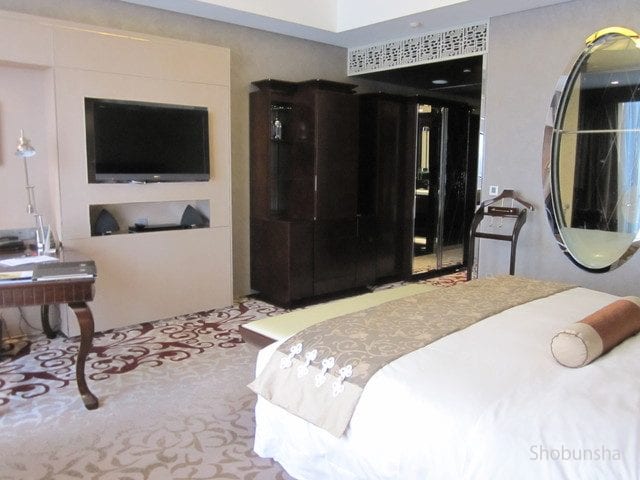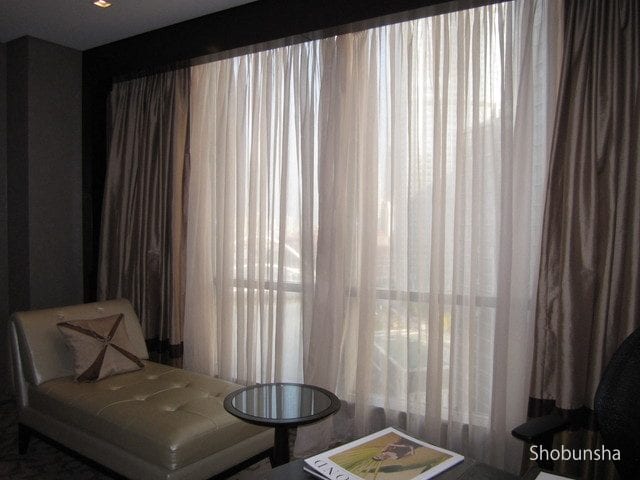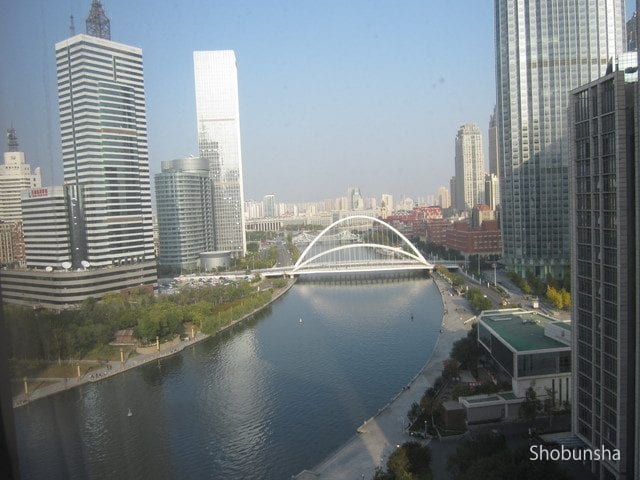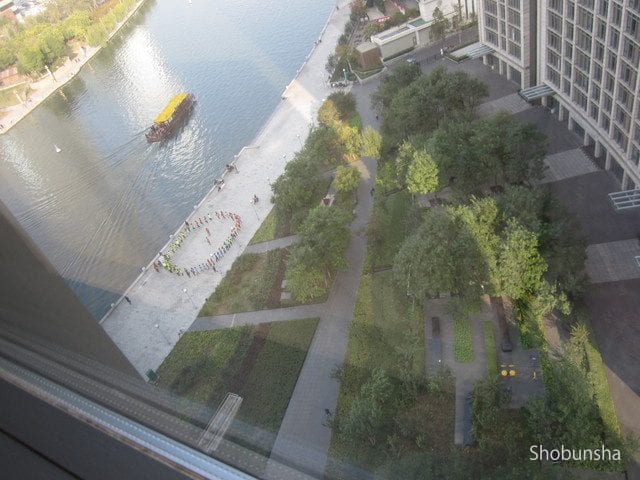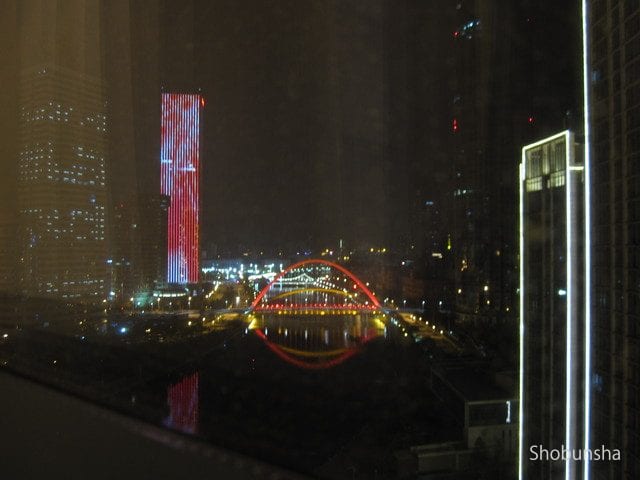 Bathroom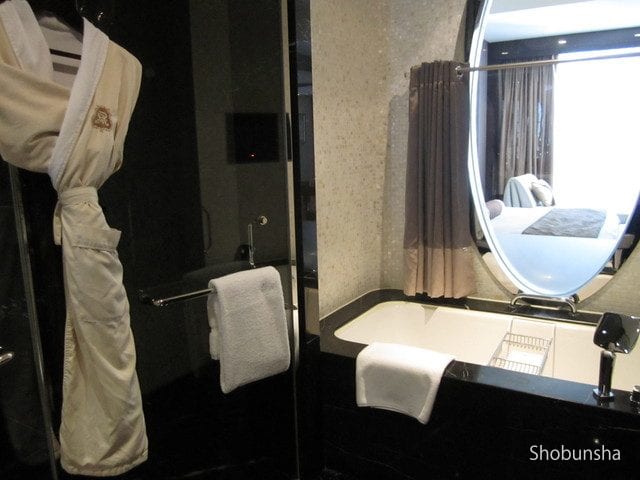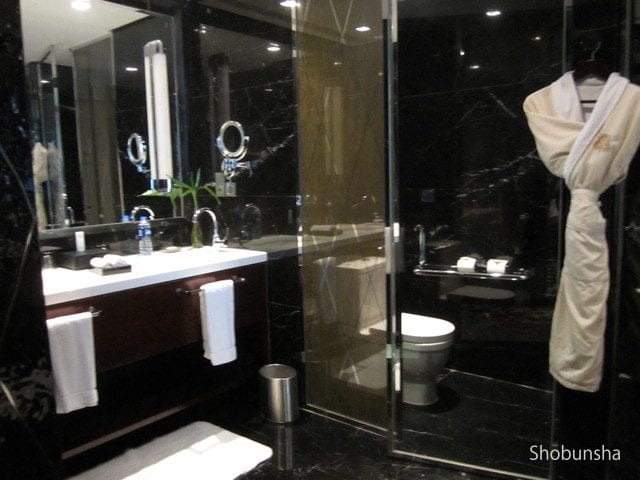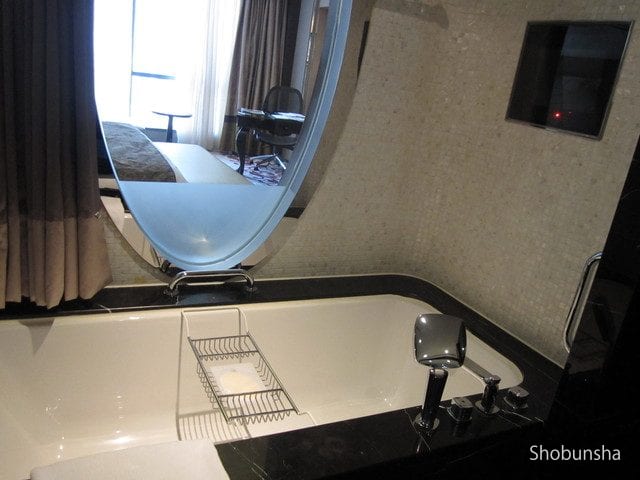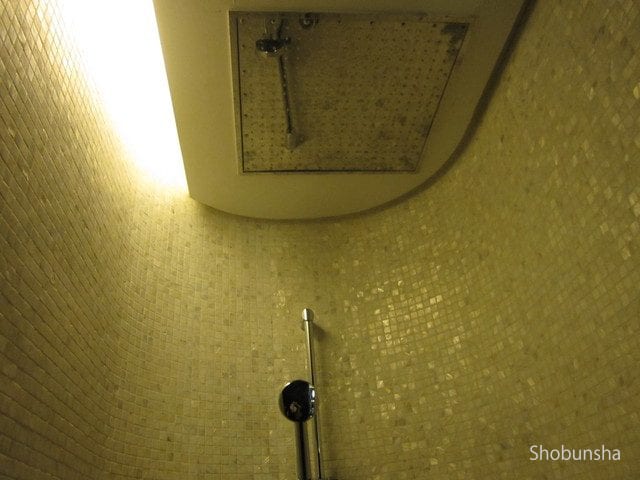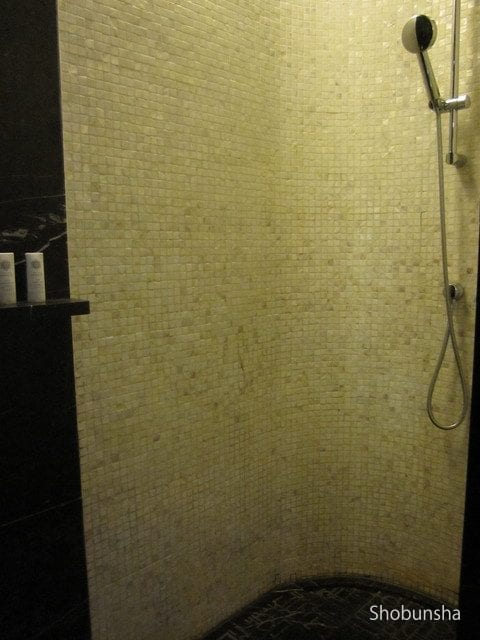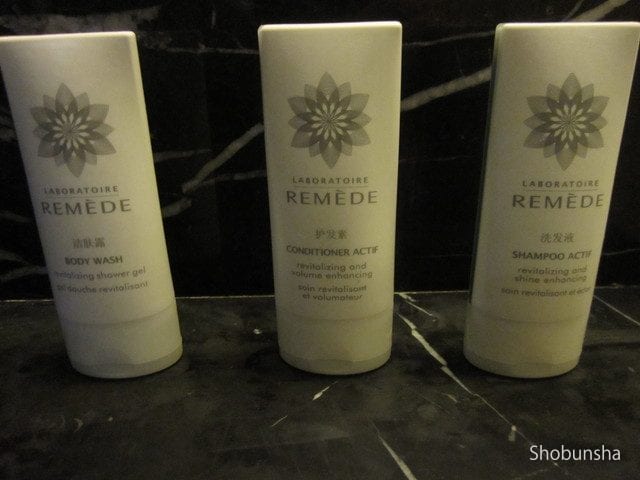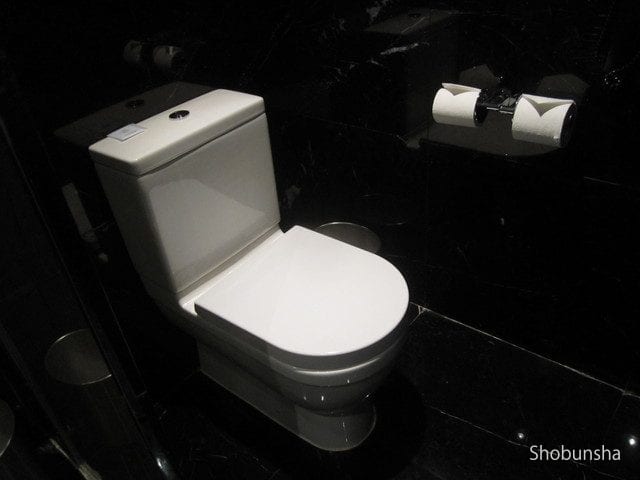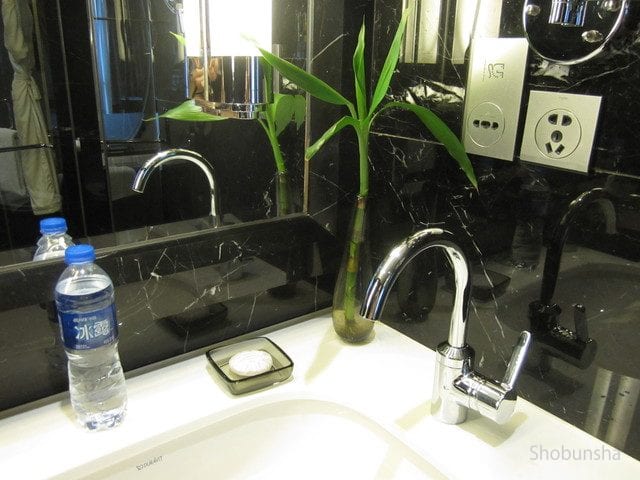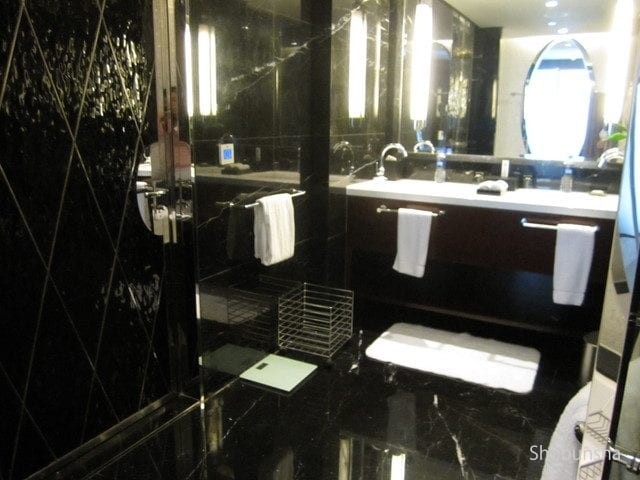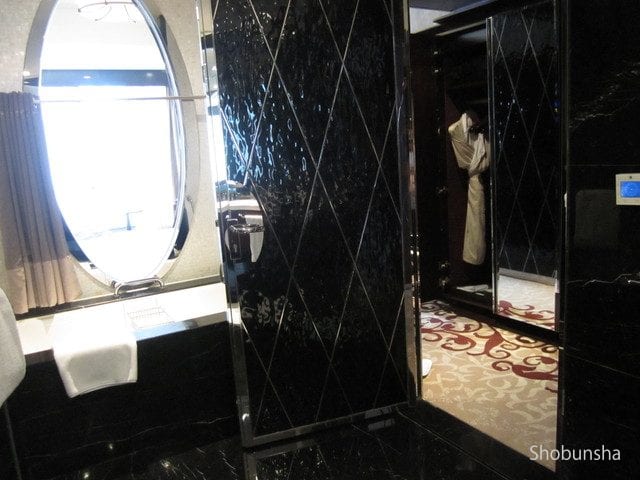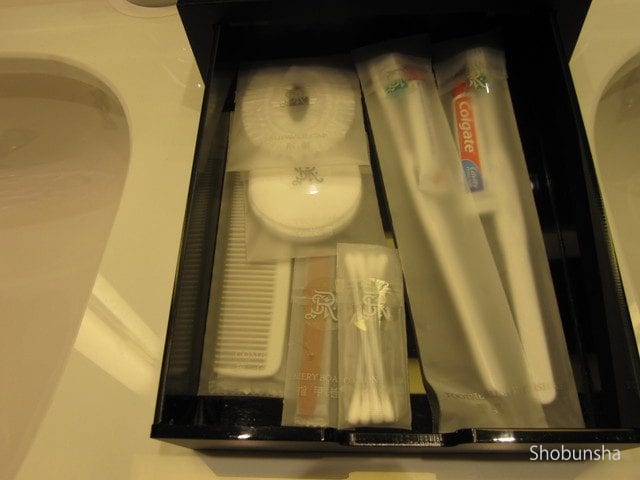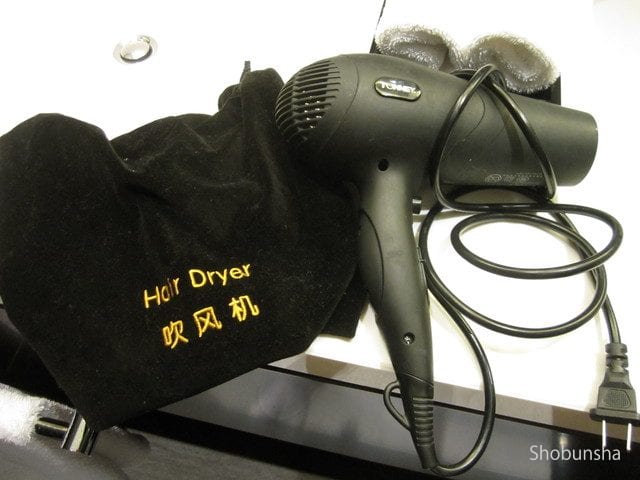 Closet and Safety Box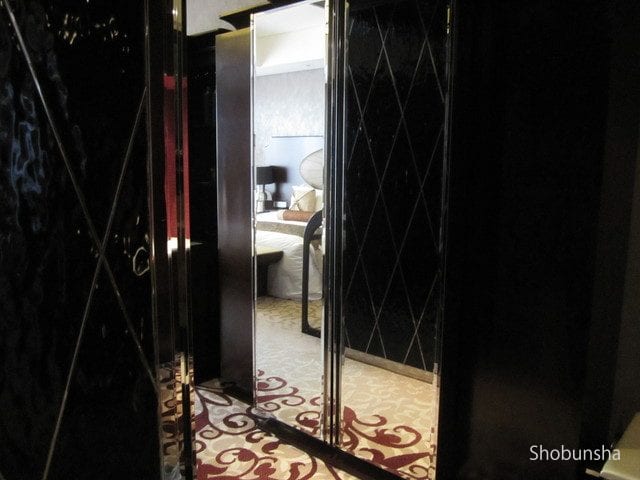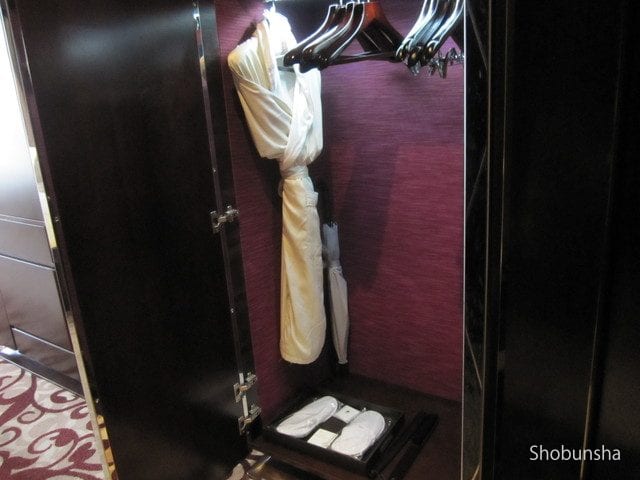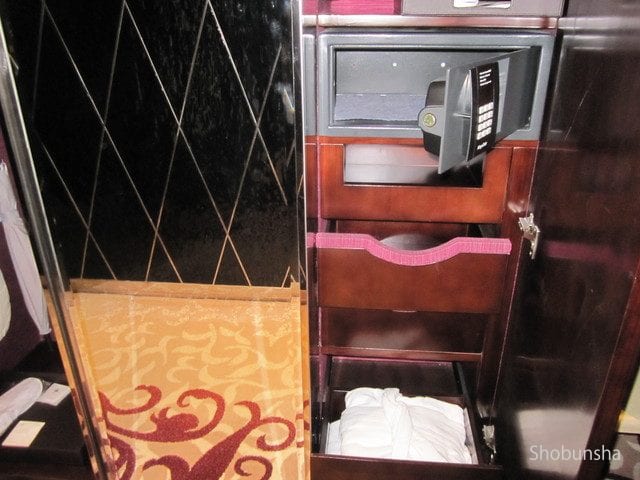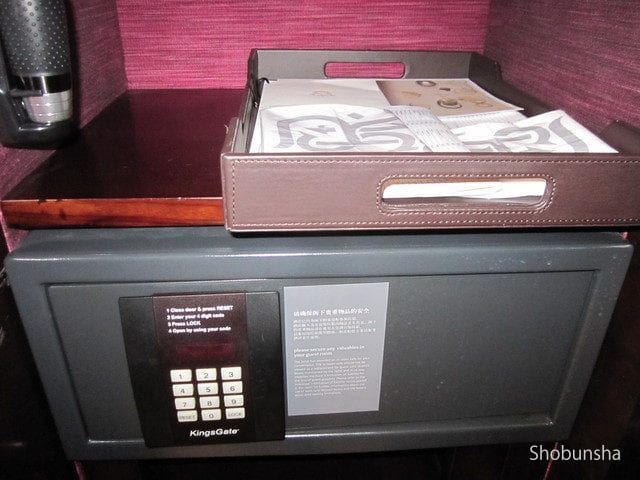 Minibar & Coffee station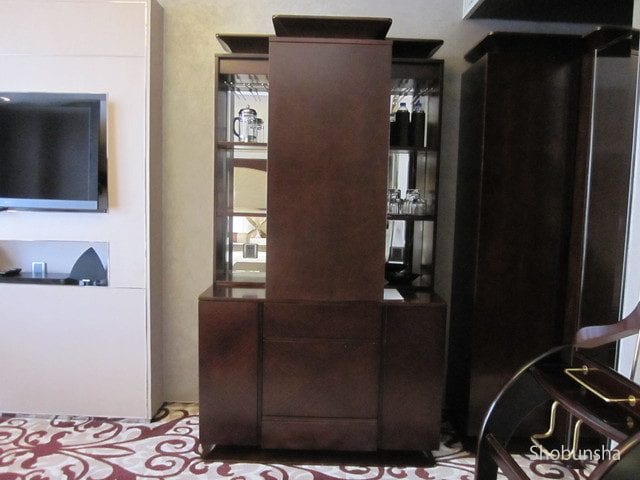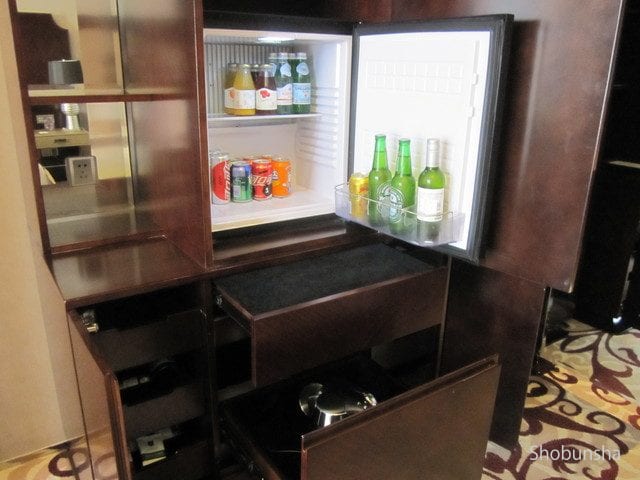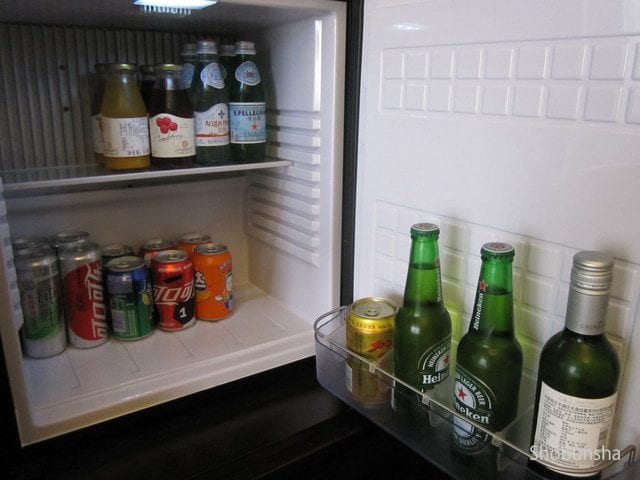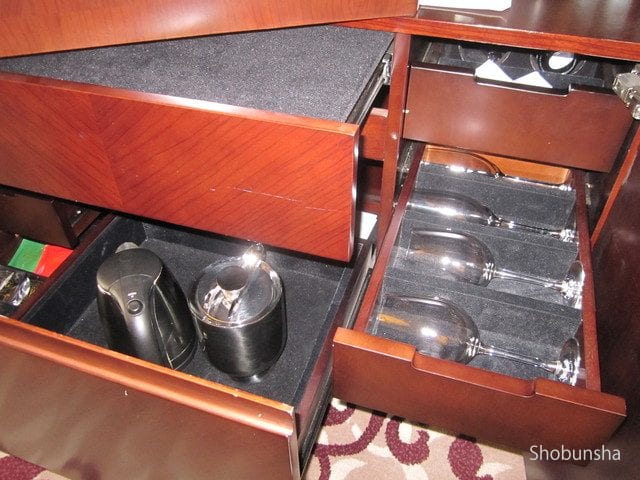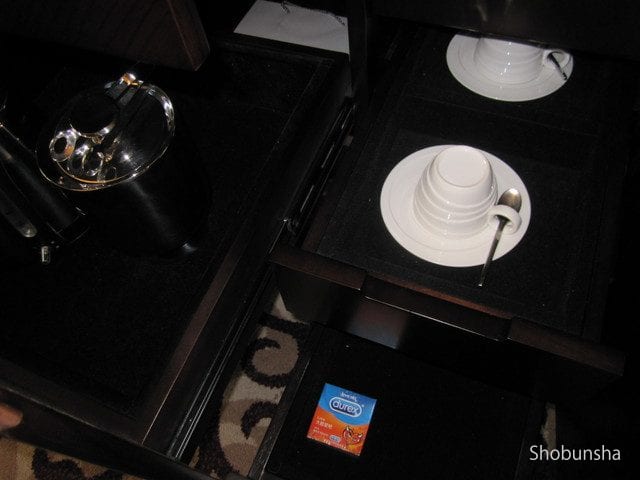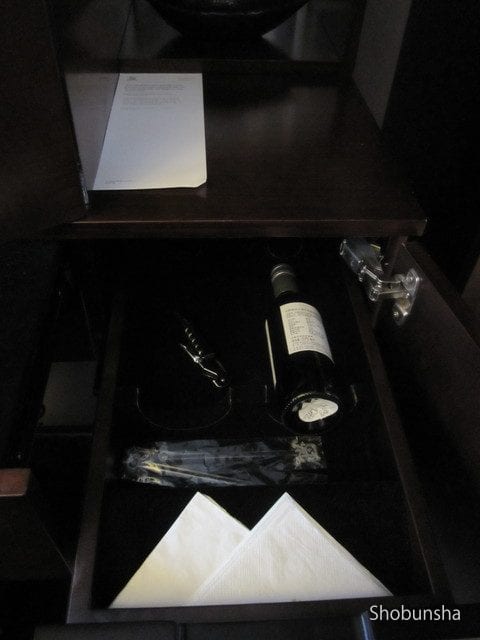 Restaurants and shops in the hotel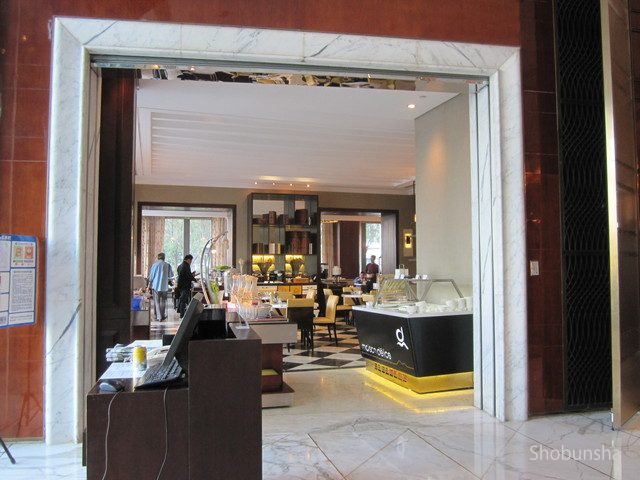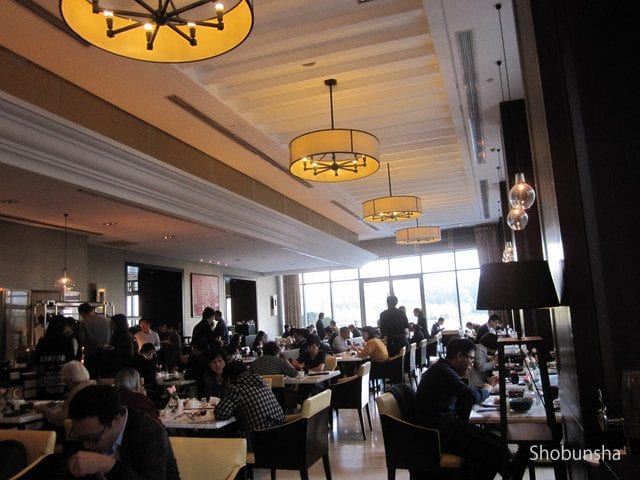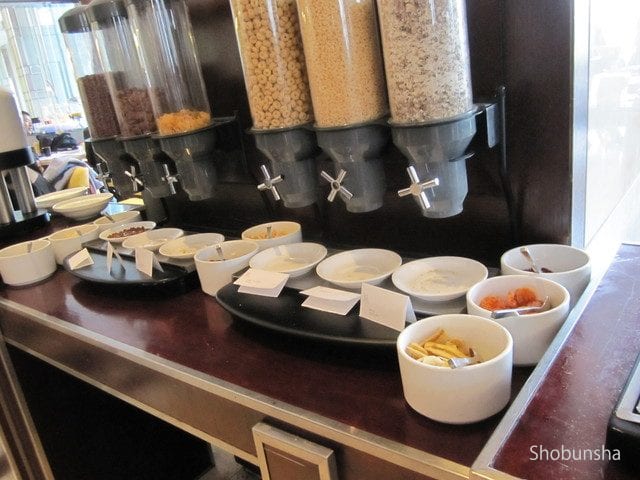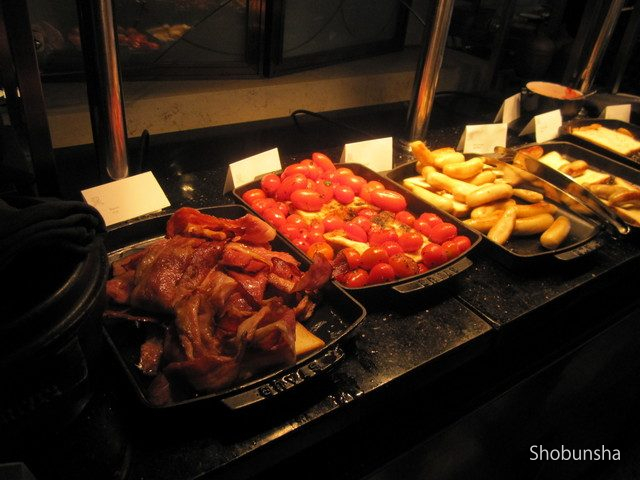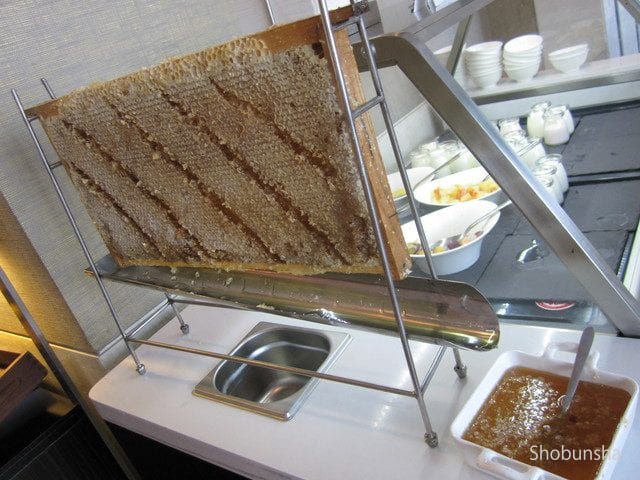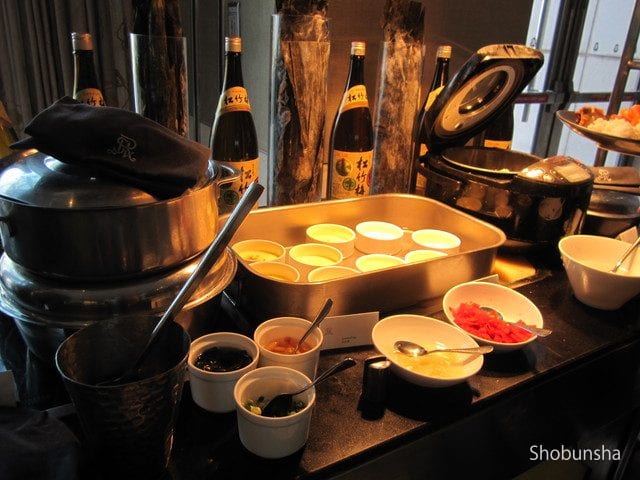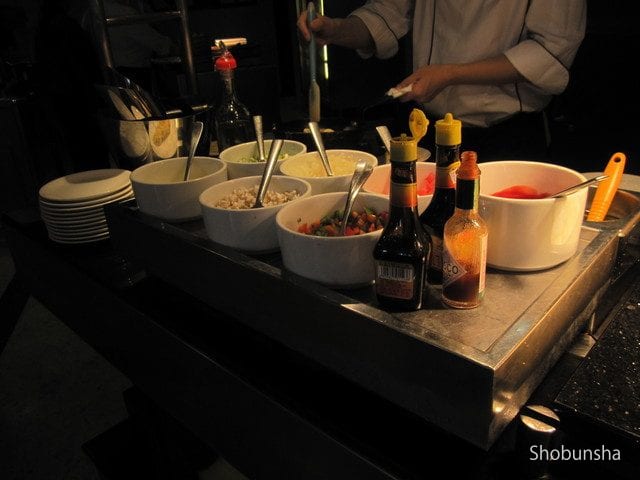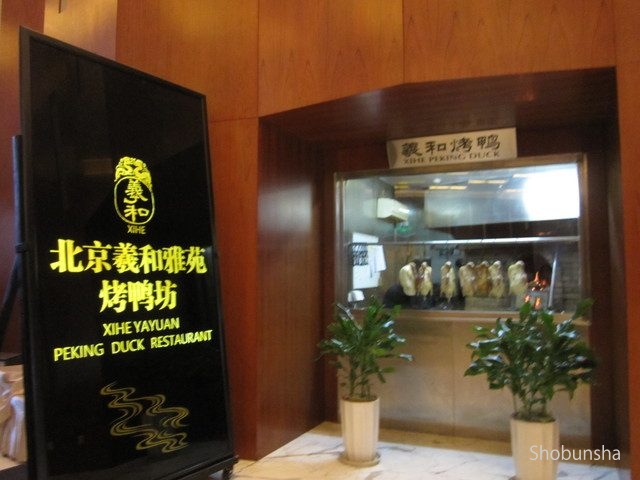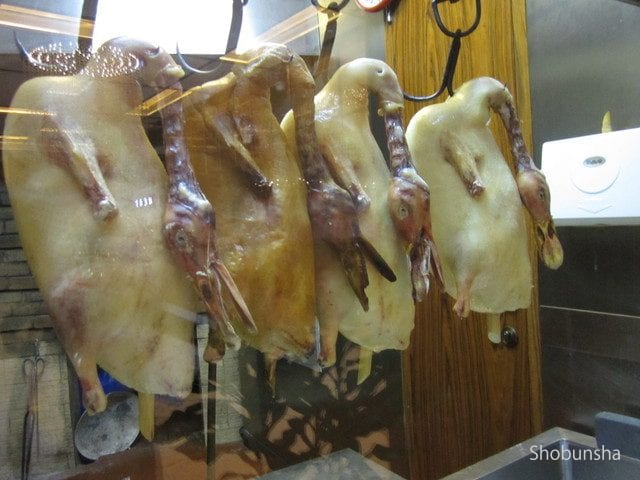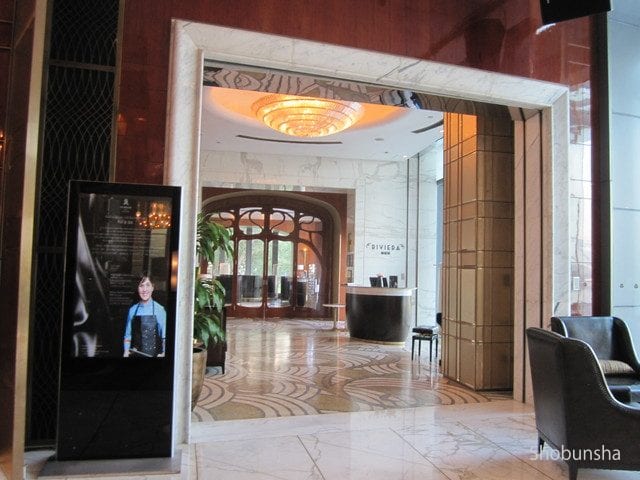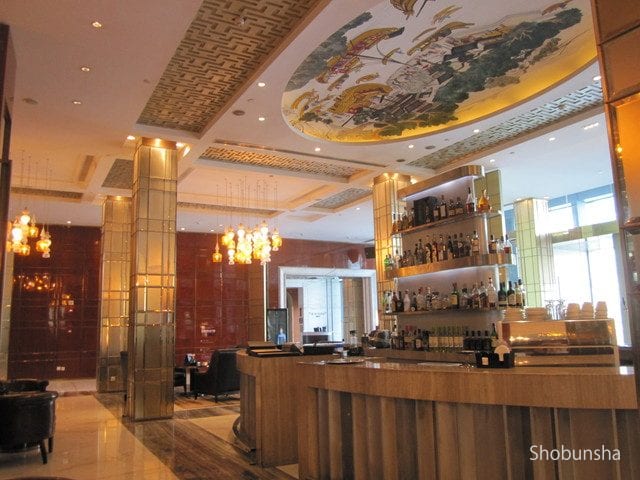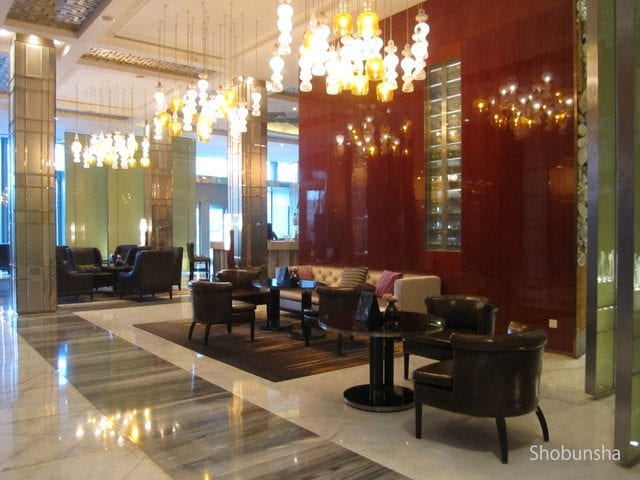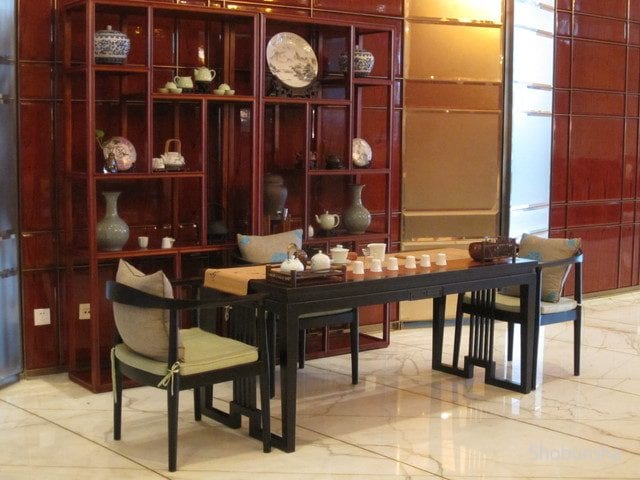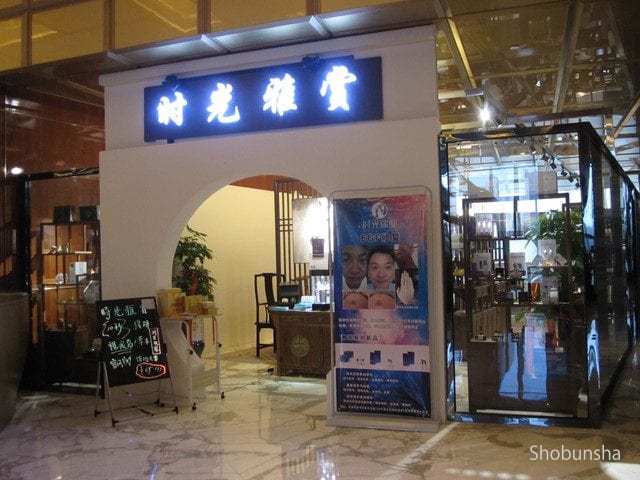 Facilities in the hotel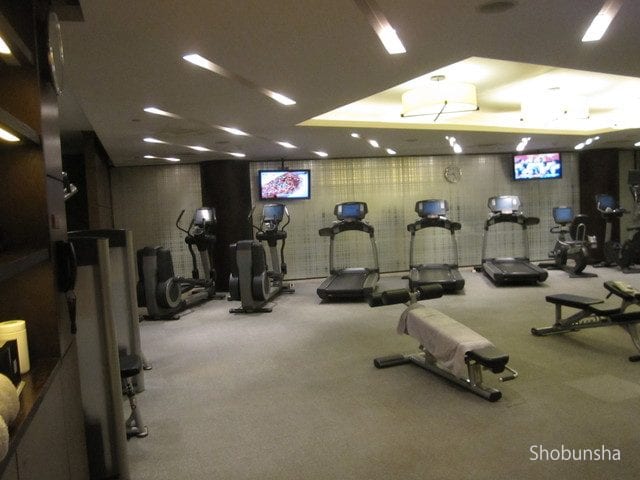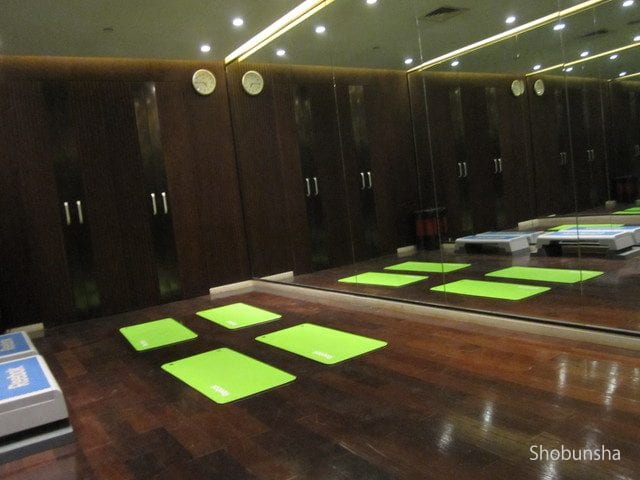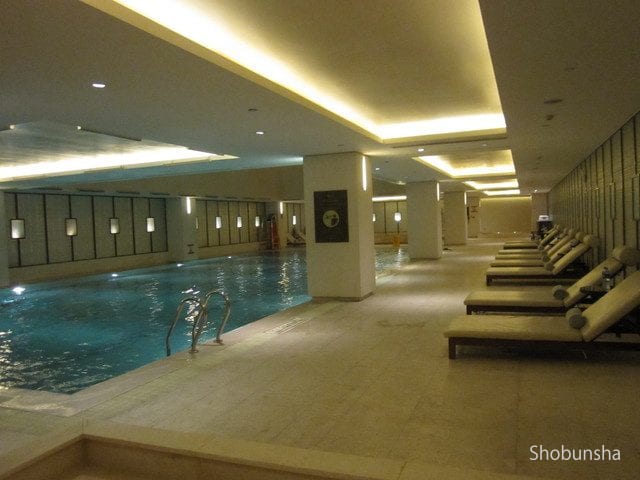 Area around the hotel
There is a big shopping centre "Plaza 66" in front of the main entrance. There are lots of shops such as Starbucks, Taiwanese soup dumplings Din Tai Fung, Hong Kong drug store Watsons and Adidas. There are also lots of Chinese restaurants and western cafés, so you won't have any problems to grab something to eat. Plaza 88 is facing Heping Road which is a pedestrian precinct shopping street on the other side of the hotel. There is a department store within 10 minutes' walk, and you can get to Nanjing Road which is the main street in Tianjin by bus. It is also close to Japanese department store "Isetan" form there. I didn't use public transportation, but a taxi will be the main means of transportation. Fortunately, taxi fare is not expensive in China. The starting fare is from 8 yuan and you need to pay plus 1 yuan for the displayed amount because of the tax. If you ask a member of staff to call a taxi, he or she will do it for you using the app of the smartphone.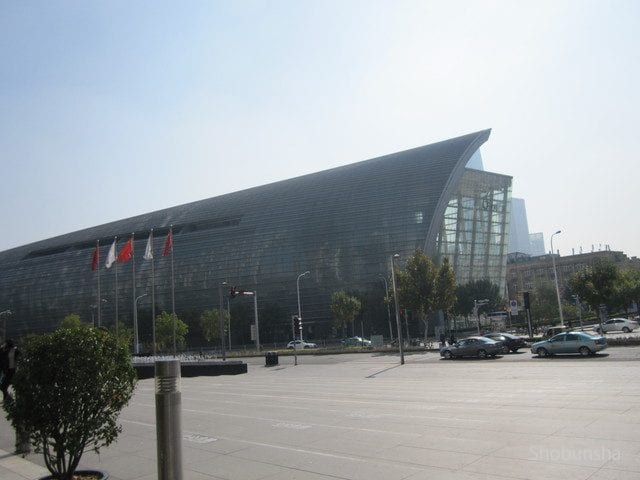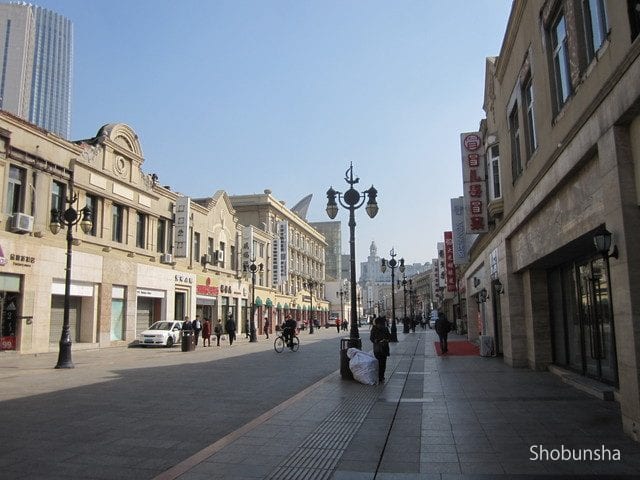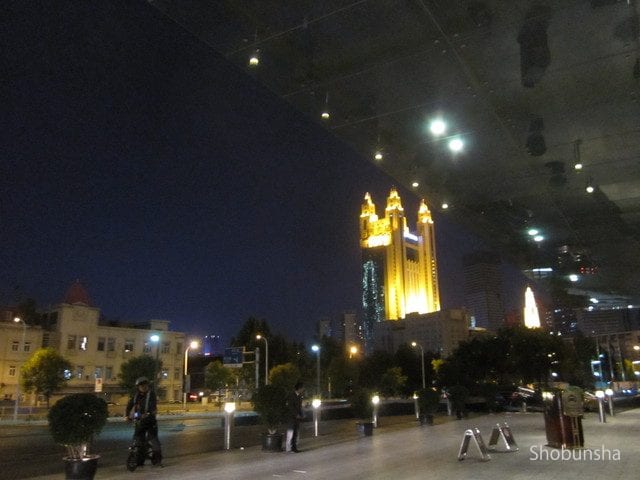 Staff & Guests
I think staff members have received good employees' training. There was a long queue at the reception when I checked in at 2 pm, but they talked to me and helped me to carry my luggage as soon as I walked in the hotel. There were some people who jumped the queue, but staff members were watching carefully and asked them to queue up the back of the line. The St. Regis is famous for the butler service, but I didn't tell the difference from the service of other hotels. Most staff members can speak English, but there are some staff members who can't understand it.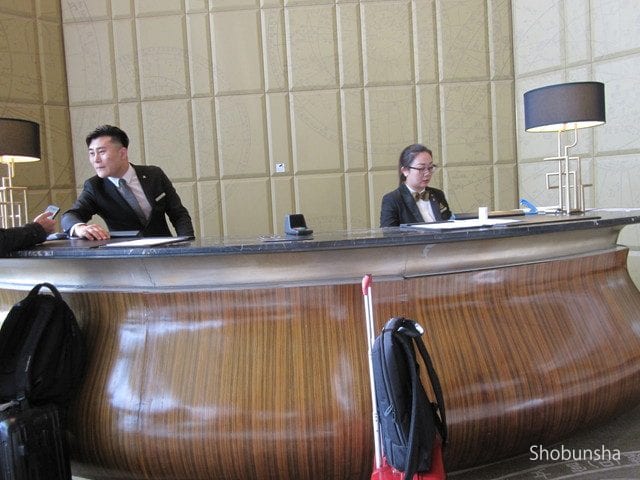 Access
It took about 30 to 40 minutes by taxi from the airport, and it cost 90 yuan. The main road was blocked due to subway construction on the way to the hotel from the airport, so we had to take a detour. However, we were caught in a traffic jam, so it might be quicker and cheaper if the construction finishes. The street in front of the hotel is a one-way street, so you might feel you go a long way round, but I think that is not an unfair overcharging.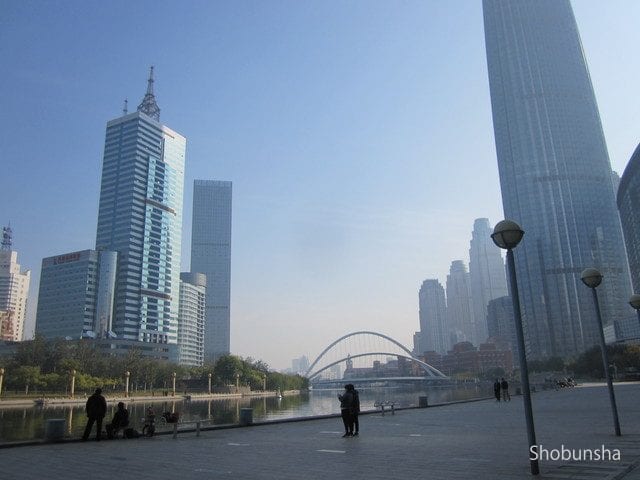 Summary
It was nice to stay at this hotel, but I won't stay here again because I have more choices recently as luxury hotels are being built one after another in Tianjin. I couldn't make up my mind till the last minute which hotel to choose because there are lots of nice hotels like Ritz-Carlton, Shangri-La, Four Seasons, The Westin, Renaissance and Chinese Tangla. I just would like to stay at a different hotel I've never stayed before next time. If you decide to stay at this hotel or another Starwood group hotel, I recommend that you join a hotel member called SPG (Starwood Preferred Guest) in advance. The benefits might be different at each hotel, but you can get a late checkout, and enjoy free food and drinks at the happy hour in this hotel.